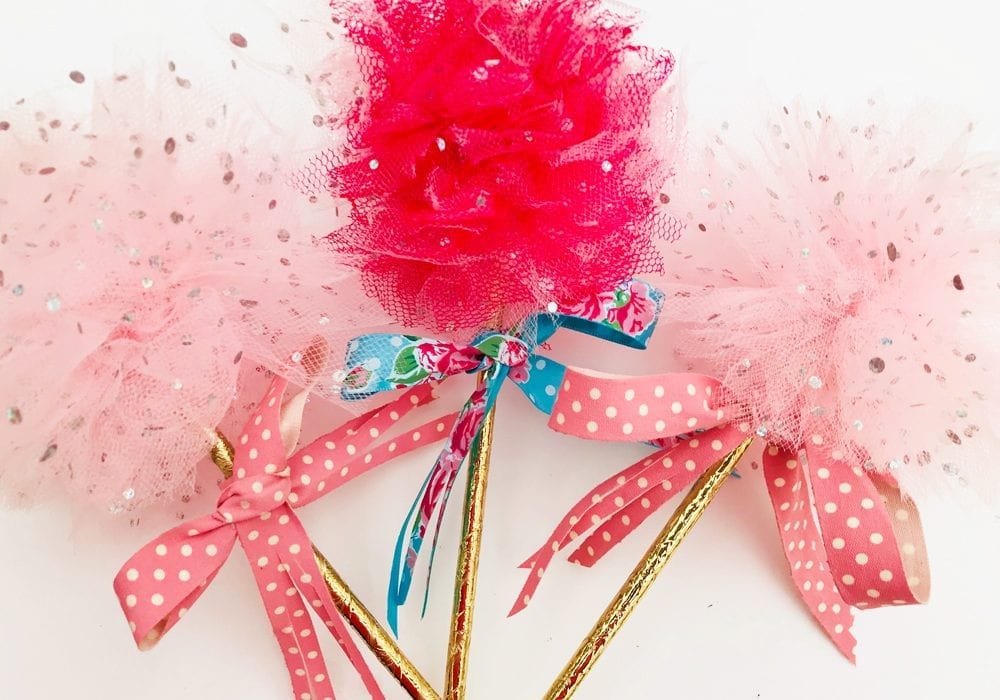 Have you ever bought prepackaged tissue paper pom poms as birthday decorations?
If so you may have found that you were suddenly spending hours bef
ore the party, frantically unfolding tissue paper so that you can fluff out each individual pom pom. By the end, if you're like us, you were probably more than a little frazzled! 
Our solution? Why not make your own instead? 
And while we're at it why don't we make them out of airy tulle so that they're that much prettier?
These tulle pom poms can be made in just 10 minutes. You can then choose how you want to display them.
In our craft below our pom poms are glued onto straws to make them into magic princess wands, or pretty DIY princess party table decorations.
You could also thread them on a ribbon to hang from the ceiling or join a few of them together to make great pom pom bunting!
Summary:
Time: 10 minutes
Age: Big Kids to Teens
Difficulty: Easy peasy
1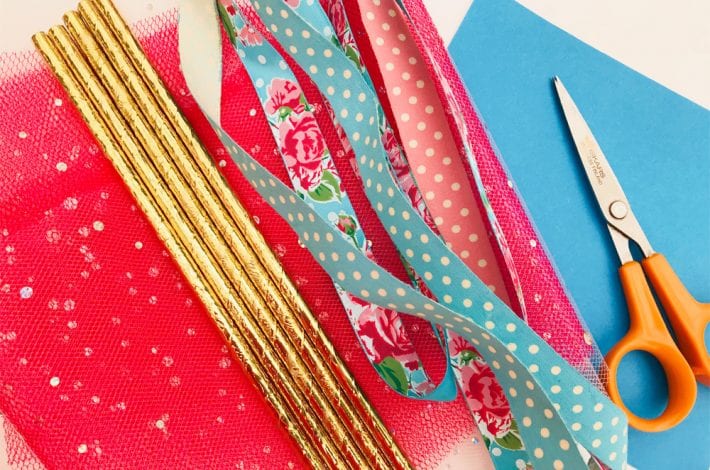 1
You will need:
Tulle netting
Card
Scissors
Ribbon, colourful
Paper straws in your chosen colours
2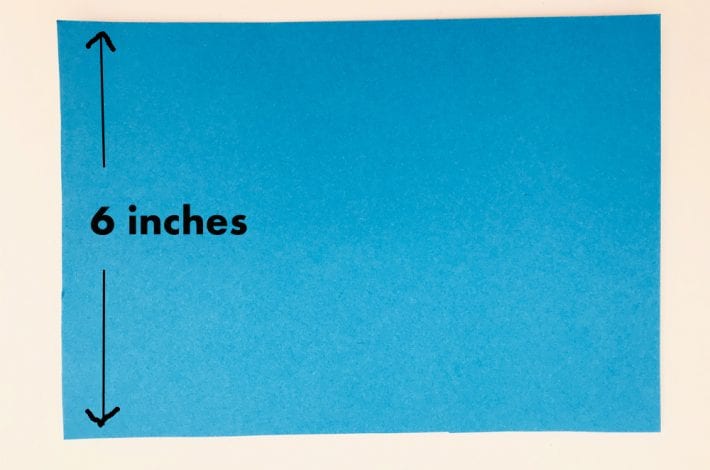 2
Step 1: Make your winding card
Cut a rectangle of sturdy card. This is what you will wrap the tulle around.
The width of your card should be the size of your finished pom poms.
So in this case we cut a rectangle with a width of 6 inches to make six inch pom poms.
3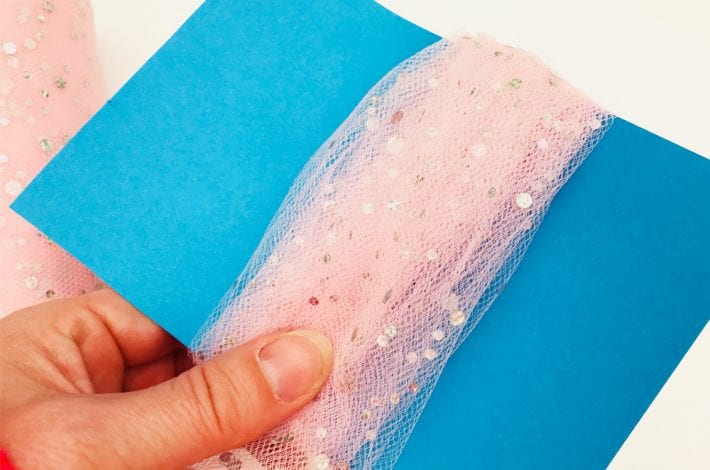 3
Step 2: Start winding
Take a roll of tulle netting and wind it round your card.
If you don't have a roll of tulle and just have a sheet, cut it into wide strips first and then start winding it round the card.
Winding it round about 10 times makes a nice full pom pom.
4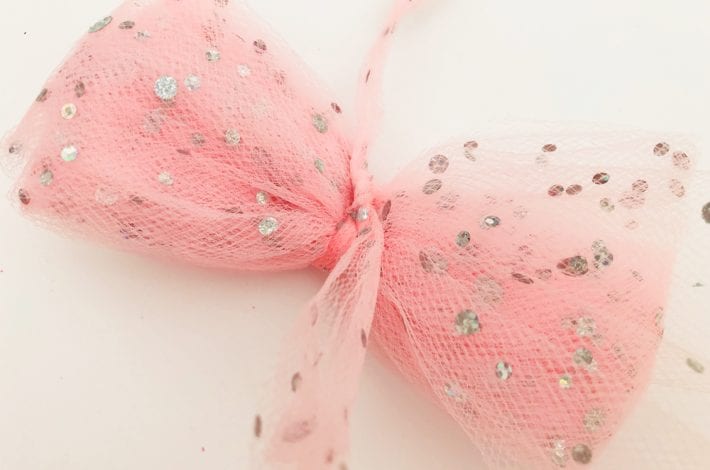 4
Step 3: Secure the tulle
Once you have finished wrapping the tulle, gently slide it off the card.
Take a small scrap of tulle and tie it round the middle. Make sure you pull the knot tightly so it is really well secured.
Now your tulle should look like a bow.
5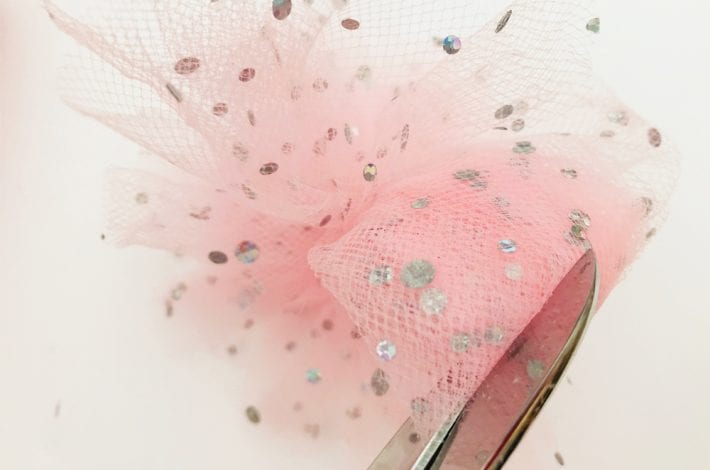 5
Step 4: Get snipping
Take a pair of scissors and start cutting through the rounded loop ends of your 'bow'.
Make sure you cut through each loop. Then cut through the rounded loops on the other side.
Tease out your pom pom until it is nice and fluffy and in the shape of a ball.
Your tulle pom poms are ready!
6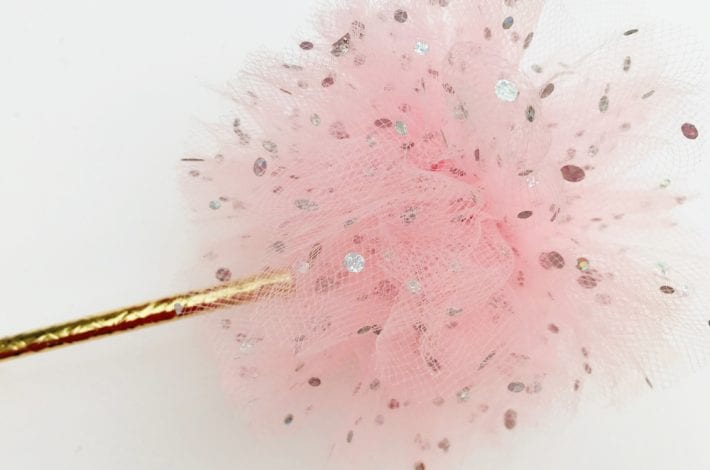 6
Step 6: Add the straws
If you want to make these tulle pom poms into magical Princess wands or pretty DIY table centrepieces, then glue a paper straw to each pom pom.
It's best to use a glue gun or strong tacky glue to do this.
Latest Chats
Mas & Pas Community Chat Groups
7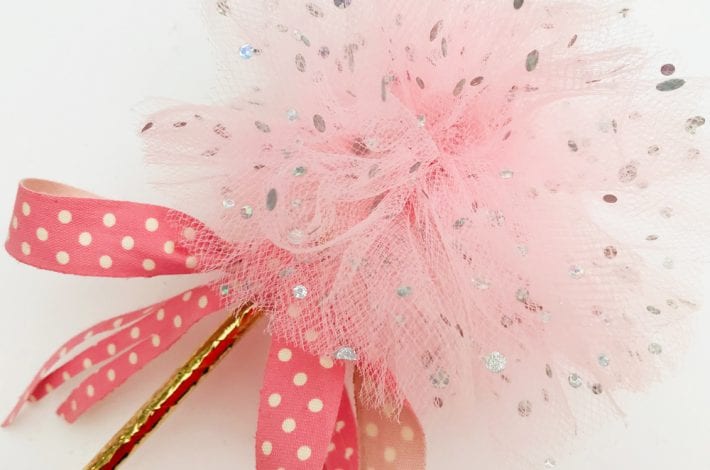 7
Step 7: Embellish with ribbon
To add a little extra and finish off your tulle pom pom 'wands' tie some pretty ribbon round the straw, tying it in a bow.
You can make several pom poms and pop them in a pretty jar to make a wonderful table centrepiece for a party or special occasion.
Make a bunch of these tulle pom pom wands and quickly add colour and glitzy magic to any party table.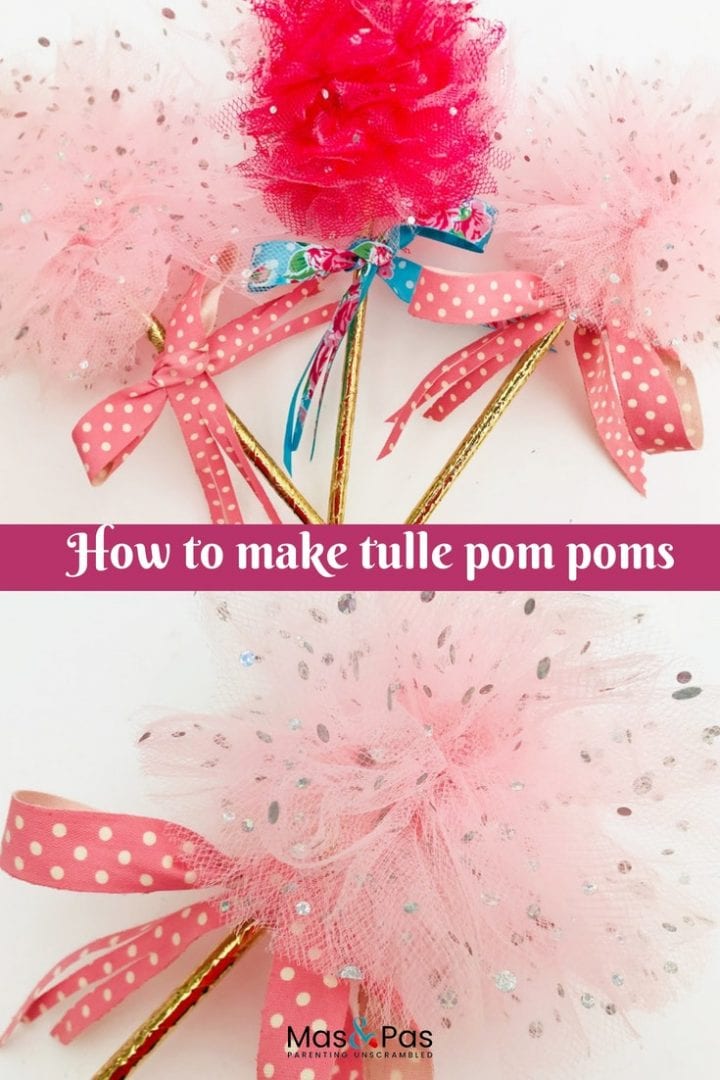 You might also like these party decorations: