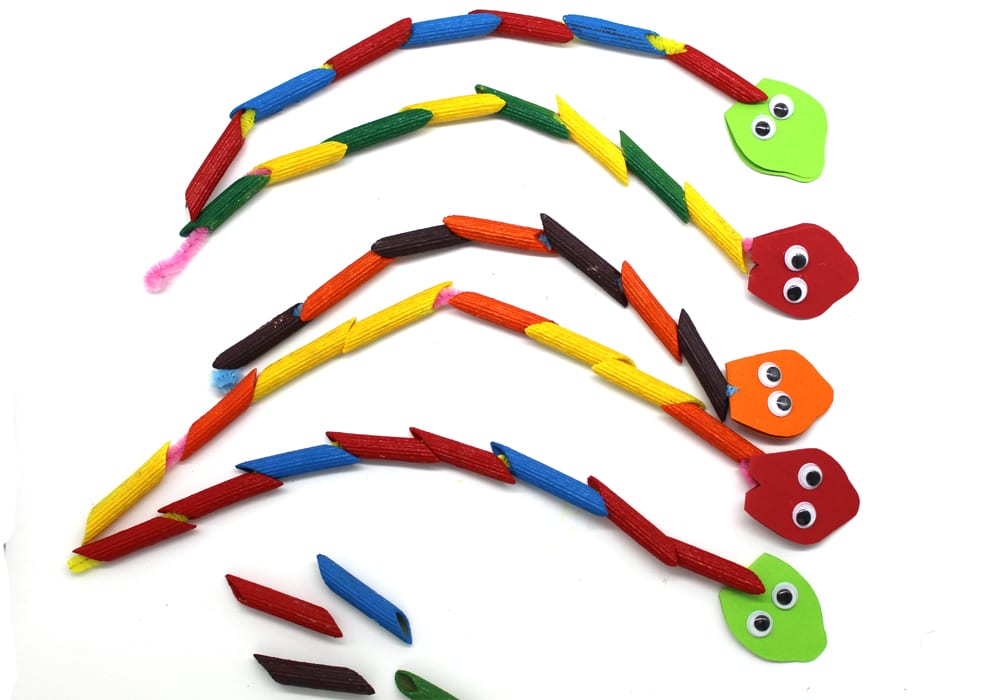 Thread colourful pasta pieces onto pipe cleaners to make these jungle pasta snakes.
This activity is a great activity for toddlers and young kids to enjoy at home. It's also a lot of fun to have out at a birthday party. Kids can make their own snakes or pasta necklaces or bracelets really easily from a tub of colourful pasta pieces.
As an activity, threading pasta is a great way to practice those
fine motor skills.
And if your child is old enough to be able to alternate the colours of pasta (1 red, 1 blue or 2 red, 1 blue) it can teach them about patterns too.
They can make up their own colour patterns and continue them along their pasta snakes.  
You'll need some coloured pasta pieces for this activity. If you want to make your own check out our DIY coloured pasta – you can make it with just 2 ingredients with this shake-a-bag technique.
Summary
Time: 10 minutes
Ages: Toddlers and Little Kids
Difficulty: Easy peasy
You will need:
Coloured pasta pieces (see how with just 2 ingredients here)
Coloured card
Felt pen
Scissors
Googly eyes
Pipe cleaners
1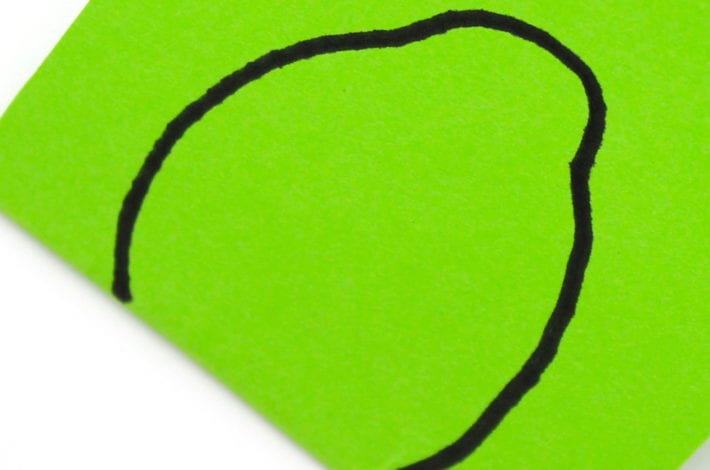 1
Step 1: Make an outline for the snake's head
Fold a piece of card and with the folded edge at the bottom draw the shape of your snake's head.
2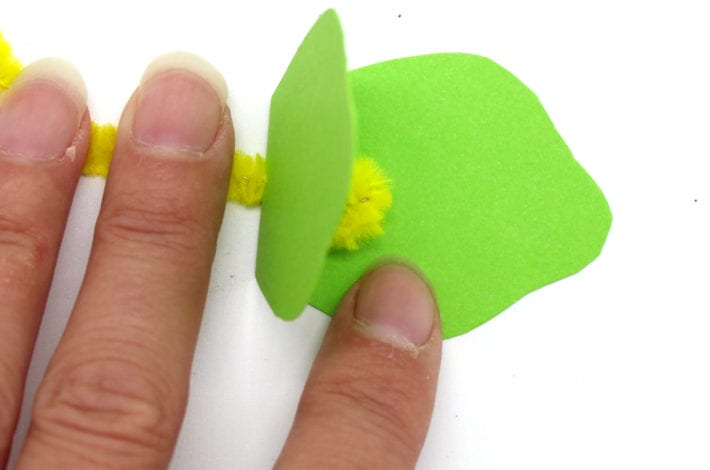 2
Step 2: Thread the pipe cleaner
Snip or punch a small hole in the centre of the fold of your snake's head.
Then poke your pipe cleaner through the hole and twist the ends to attach it.
3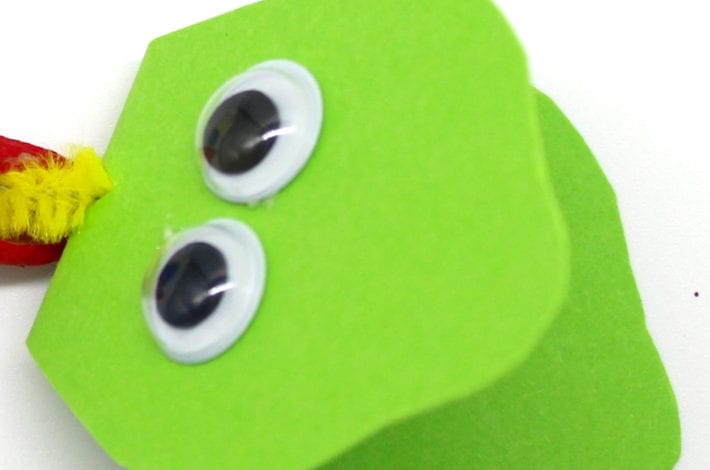 3
Step 3: Add some eyes
Stick two googly eyes to complete your snake's head. Now your child can have fun threading pasta in colourful patterns.
4
4
Step 4: Start making patterns
You can just have fun threading on lots of different colours. If you want to teach your child about creating patterns then you can start with an easy pattern of 2 alternating colours. 
Set up 2 piles of pasta pieces in 2 different colours. Here we started with red and blue.
You could start off the pattern for them by threading a red piece of pasta and a blue piece of pasta onto your pipe cleaner. Then let them carry on threading the coloured pasta to complete the pattern and make a stripy snake.
5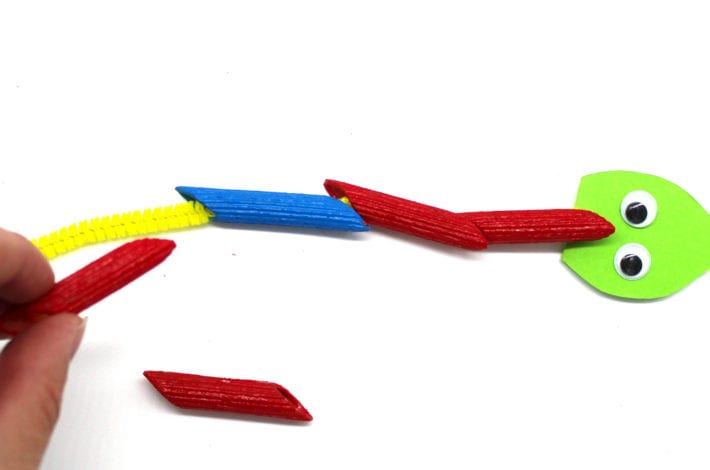 5
Step 5: Move onto more complicated patterns
Once your child has got the hang of threading pasta to make alternating patterns of 2 colours, you can set them the challenge of completing more complex patterns.
Here we started off a pattern with 2 red pieces of pasta followed by 1 blue. This one is trickier so you might need to help them out.
Threading pasta snakes onto pipe cleaners is an easy activity to set up. Kids can enjoy creating jungle pasta snakes as an indoor activity or even as an activity at kids parties.
They can practice fine motor skills while doing it. And if you want to you could help them to create colour patterns. That way they're learn to create their own colour sequences in a hands-on way.