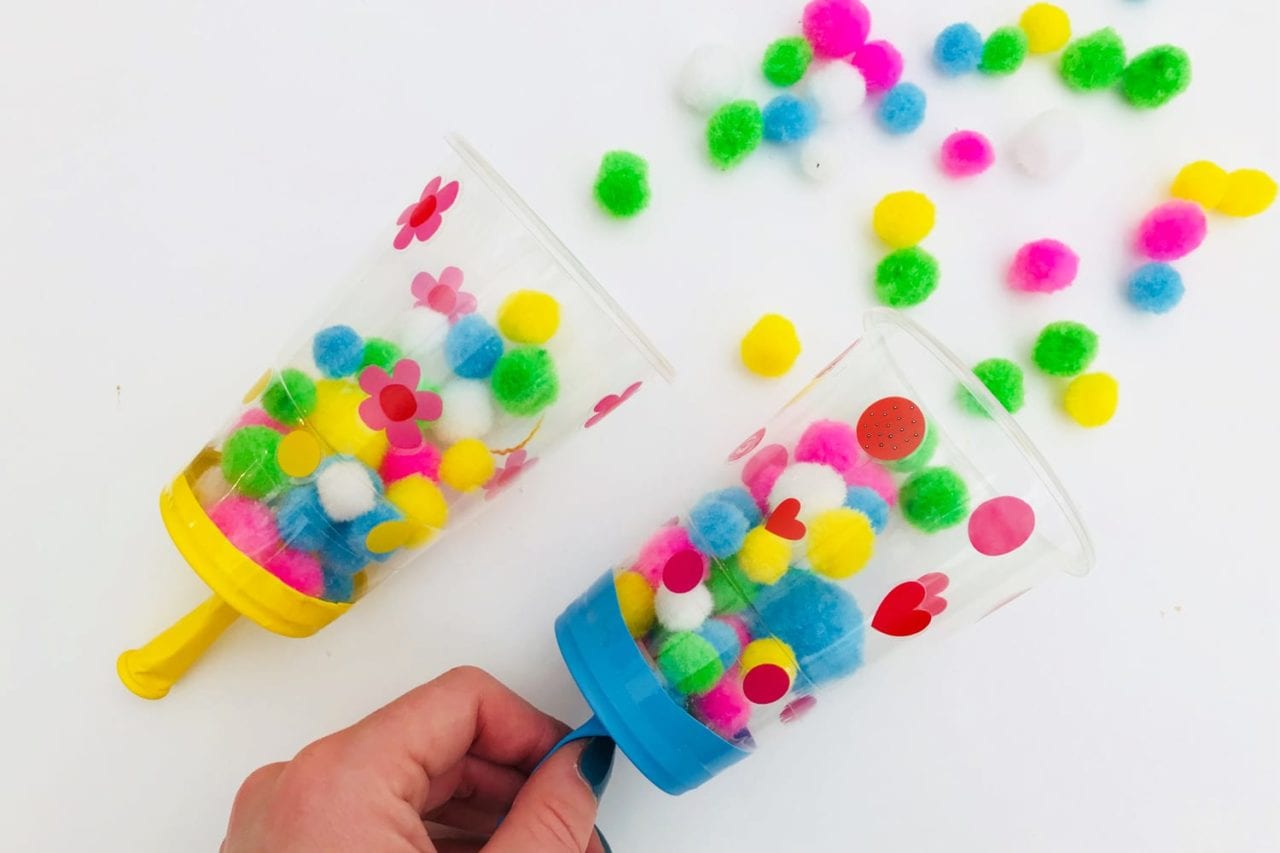 Pop marshmallows and pom poms around the room using these DIY party poppers. There's sooo much fun to be had for parties or celebrations!
You can fill your party poppers with colourful pom poms, sequins or mini marshmallows.
When your child pulls back the balloon their party popper will launch the pom poms or marshmallows across the room!
Summary:
Time: 10 mins
Age: Little kids to big kids
Difficulty: Easy peasy
1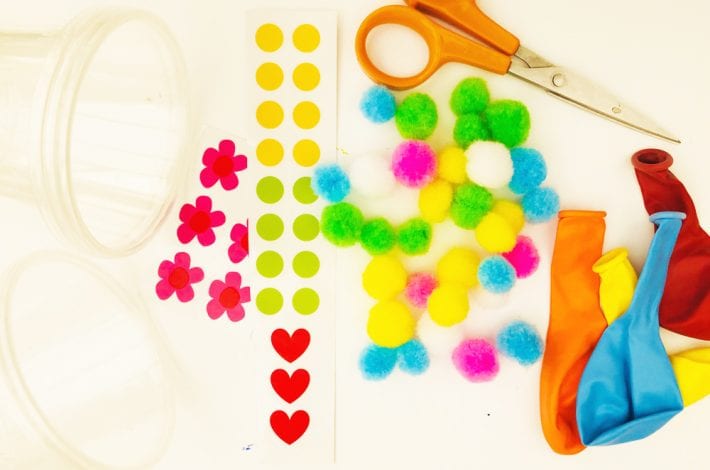 1
You will need:
Plastic cups

Balloons

Scissors

Sellotape

Pom poms/sequins/mini marshmallows

Stickers (optional)
2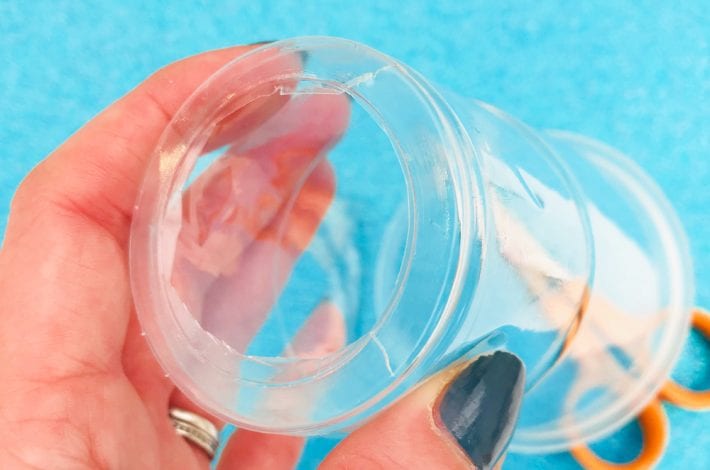 2
Step 1: Cut a hole in your cups
Take a plastic drinking cup and carefully cut a hole in the bottom.
It helps to make a hole first by stabbing the base of the cup with a sharp knife. You can then use scissors to cut a hole.
This part should be done by adults.
3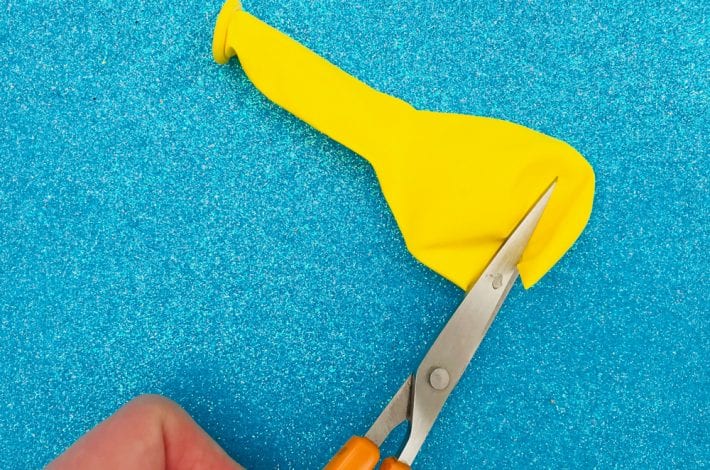 3
Step 2: Cut the end off a balloon
Lay out the balloon and snip off the end when the balloon is widest.
4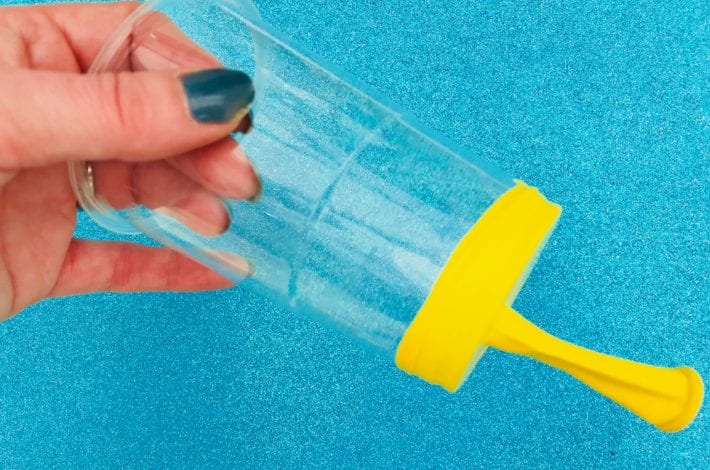 4
Step 3: Secure the balloon to the cup
Stretch the balloon and ease it over the base of your cup.
Once it is in place then secure it with sellotape.
5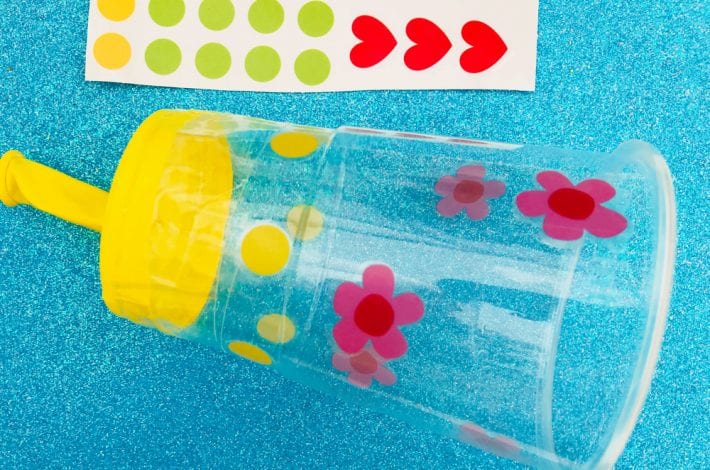 5
Step 4: Decorate your party poppers
To make your party poppers prettier add stickers to your cup or use Sharpies to add some pretty patterns.
Then fill your party poppers with pom poms, marshmallows or whatever you will be popping across the room.
6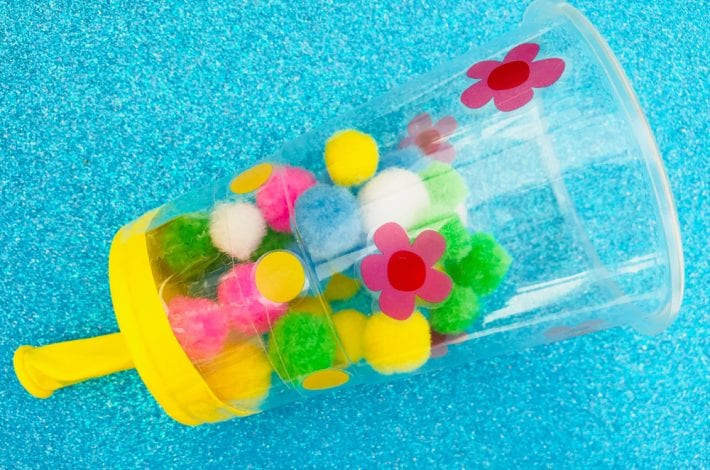 6
Step 5: Get ready to launch
Your party poppers are now ready.
Pull back the knotted end of your balloon to fire your poppers so they release the pom poms across the room. 
So much fun! 
Have fun with your fab party poppers!