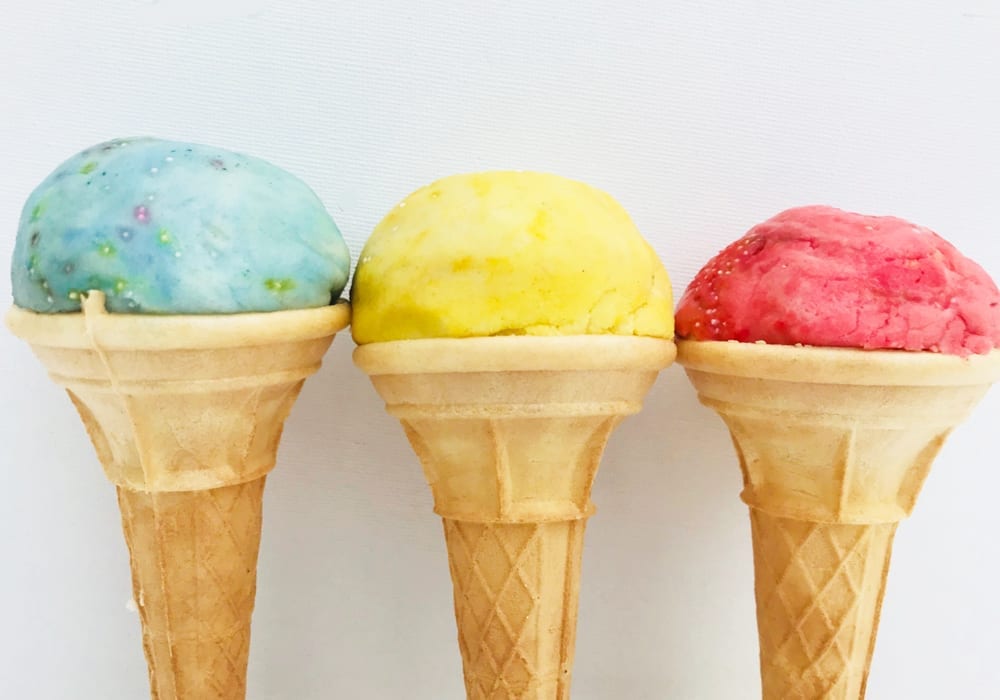 Have you ever experienced your toddler having more fun sneaking bits of playdough in their mouths? If so you may have found yourself manically trying to prize the playdough out of their jaws to stop them swallowing it!  
This edible playdough takes away some of that anxiety as it does not matter one bit if they do manage to eat some.
No cook, gluten free and with just 4 main ingredients, it's easy to make up a fresh batch for them, whenever they want to play.
Summary:
Time: 10 minutes
Age: Toddlers to Big kids
Difficulty: Easy peasy
Is it really OK for toddlers to eat playdough?
The 4 main ingredients of the playdough are baby rice, fruit puree, cornflour and vegetable oil so it's all natural ingredients which are generally OK for toddlers to ingest. We have also included some optional food colouring to give them some fun colours.
On a safety note it is still important to supervise small children at all times when they play with any kind of playdough. As with all foods, they could pose a potential choking hazard.
You might also want to keep explaining to them what is and what is not OK to pop in their mouths, so they don't try to eat other toys.
That aside, you can get playing with this quick and easy no cook playdough recipe that takes a few minutes to whip up.
1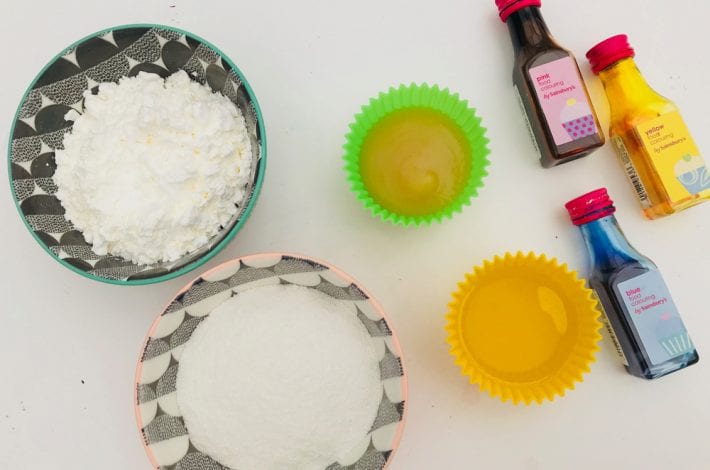 1
You will need:
1 cup baby rice
1 cup cornflour
1 cup pureed fruit (a 4 oz sachet of baby puree)
1 tablespoon vegetable oil
Food colourings
If you prefer to use natural food colourings you can try these:
turmeric to make yellow
coffee to make brown
boiled blueberries to make blue
2
2
Step 1: Mix the dry ingredients
Pour 1 cup of baby rice and 1 cup of cornflour into a bowl and mix together well.
3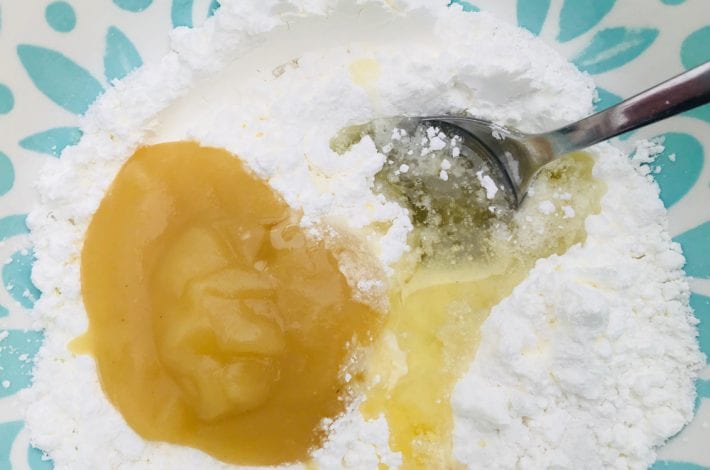 3
Step 2: Add the wet ingredients
Add 1 cup of baby puree fruit and a tablespoon of vegetable oil.
Mix all the ingredients well again.
4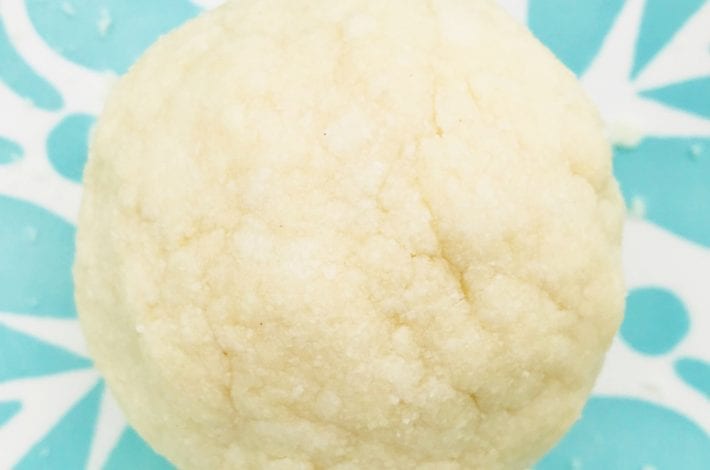 4
Step 3: Knead your dough
Use your hands to knead the mixture into a soft playdough.
If it's too wet add a little more baby rice.
If it's too dry add a little more vegetable oil.
Add a few drops of your chosen food colouring too to make them into pretty colours.
Your gluten free edible playdough is ready to mould and play with!