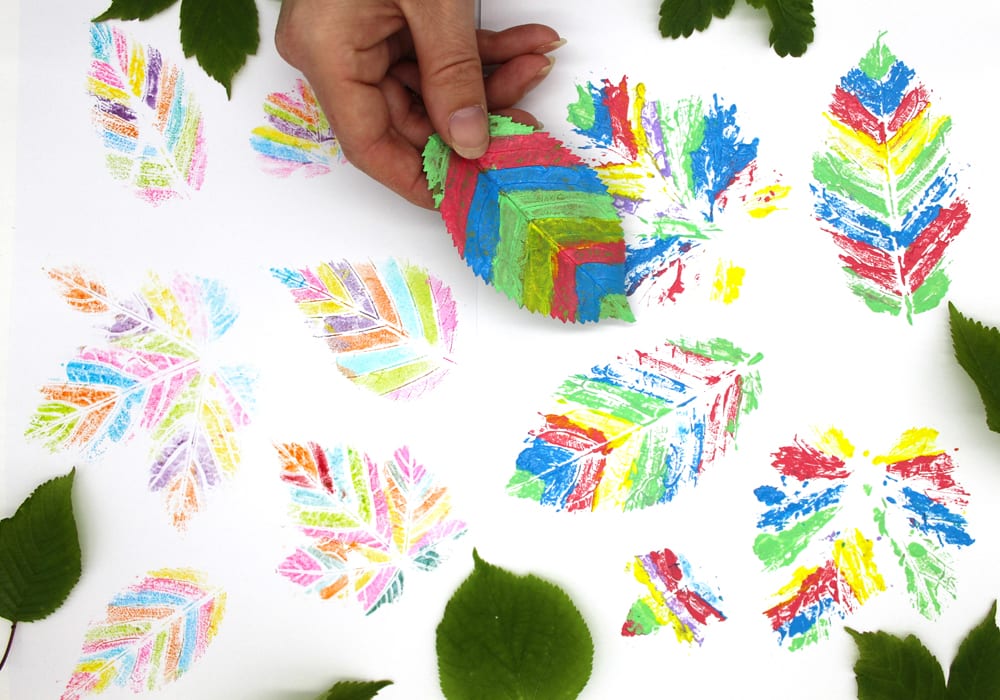 Kids Nature Crafts
Leaf Printing – Two Ways
Leaf printing is a wonderful activity. In any season.
Here we show you two ways to print with leaves – one by colouring with felt pens and one by painting. Both produce beautiful and delicate rainbow leaf prints.
They make lovely pictures but are so pretty that they also can be cut out and used to make handmade cards.
Summary:
Time: 10 minutes
Ages: Toddlers to Tweens
Difficulty: Easy peasy
1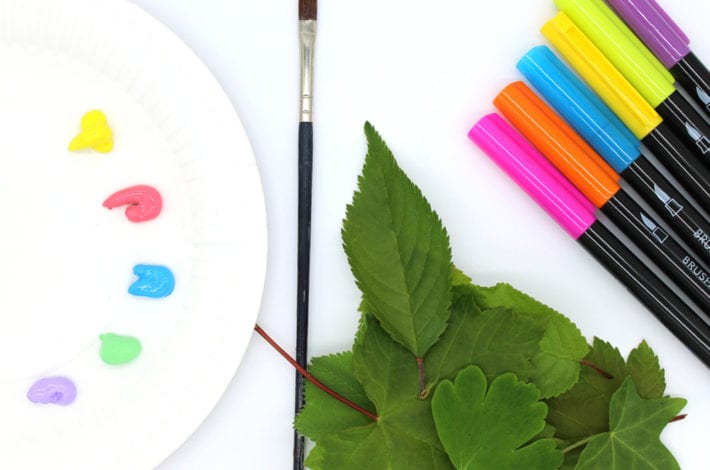 1
You will need:
Selection of leaves
White card or paper
Felt pens
Paints
Paintbrushes
Leaf Printing with Paints
1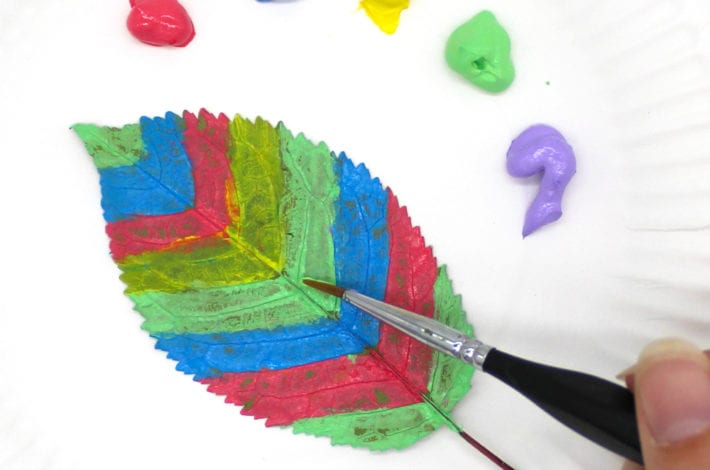 1
Step 1: Paint Your Leaves in Bright Colours
Paint your leaves all over with bright colours. You can paint them in a block of one colour or you can paint on patterns.
Here we painted rainbow stripes all along the underside of each leaf.
We used acrylic paint, which gives a nice cover and is a good consistency, to produce bright and colourful prints.
2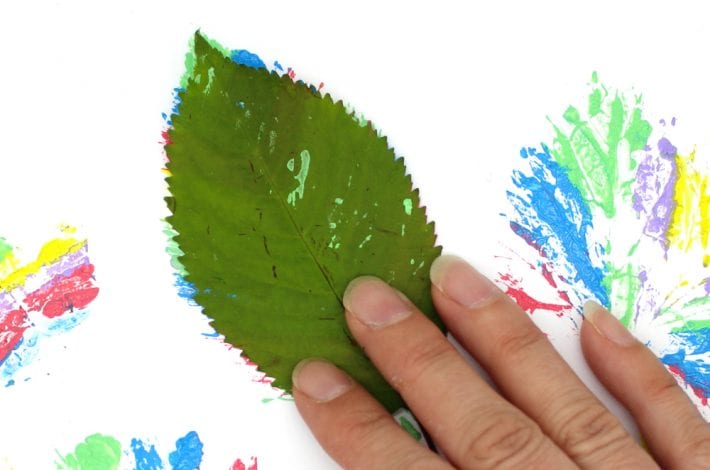 2
Step 2: Press Down on the Leaf
Press your painted leaf down onto your sheet of card or paper.
Roll your fingers slightly to press it down well so that more of the paint will transfer to the paper.
3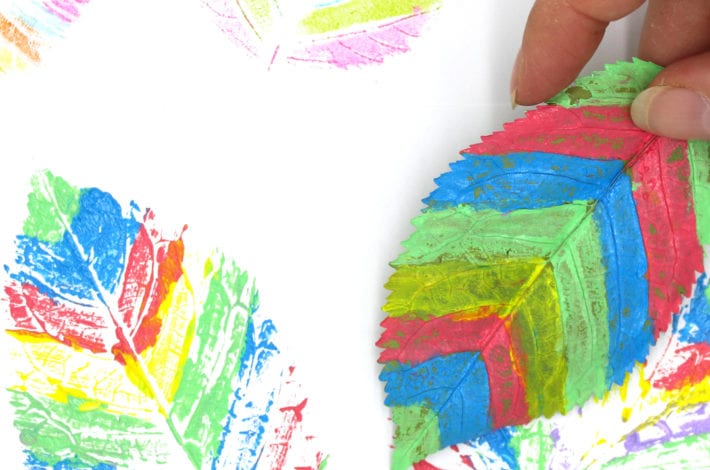 3
Step 3: Reveal your prints
Carefully lift off the leaf to reveal the beautiful rainbow print.
Leaf Printing with Felt Pens
You can make some delicate and beautiful leaf prints using felt pens or washable markers too.
1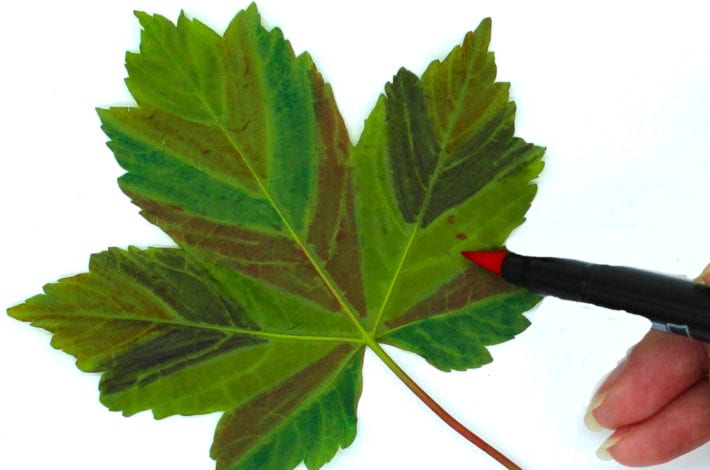 1
Step 1: Colour in your Leaves with Washable Marker Pens
Take a leaf and colour the underside of it in with felt pens.
It can look beautiful if you colour in stripes of rainbow but you can choose any patterns or colours you prefer.
Make sure your child colours each area well, covering all the leaf. Go over each section a couple of times to get a really good covering.
2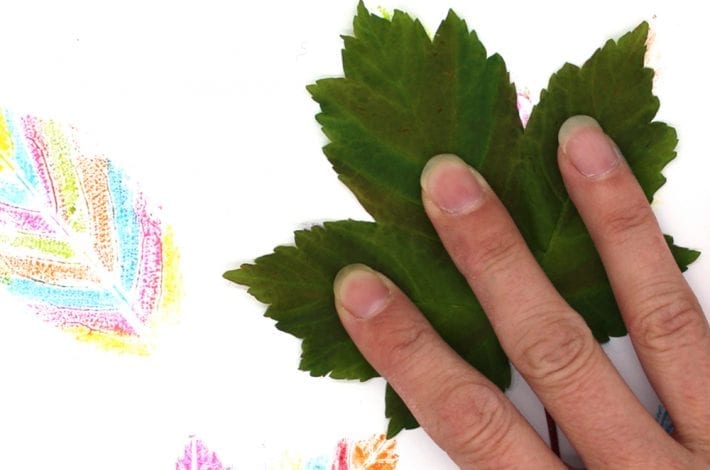 2
Step 2: Press Down on the Leaf
Once you have coloured your leaf turn it coloured side down onto your sheet of paper or card. Press down on it with your fingers.
Roll your fingers to make sure the leaf is pressed fully onto your sheet.
3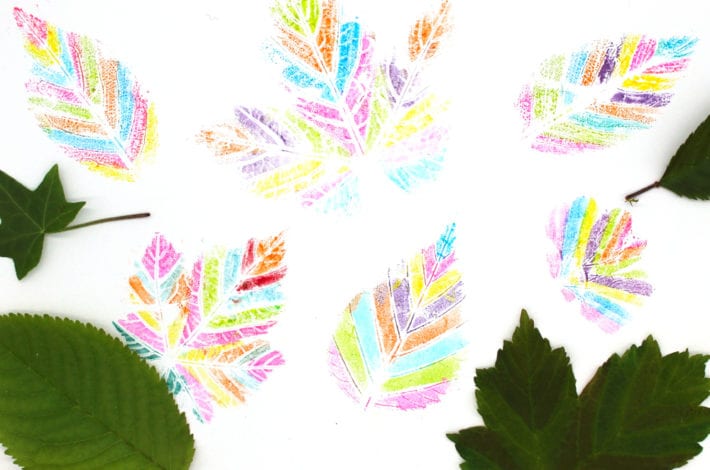 3
Step 3: Lift Off to Reveal Your Leaf Print
Once you have pressed your coloured leaf down well onto your paper lift it gently away to reveal the wonderful rainbow print.
You can repeat the process with different leaves with varying shapes to build up your picture.
Leaf printing is a simple way to produce some beautiful pictures.
Your child can use their creativity to think of different ways to make prints.
You could try using metallic paints and printing on black card. Or colouring different patterns and designs to make interesting prints.