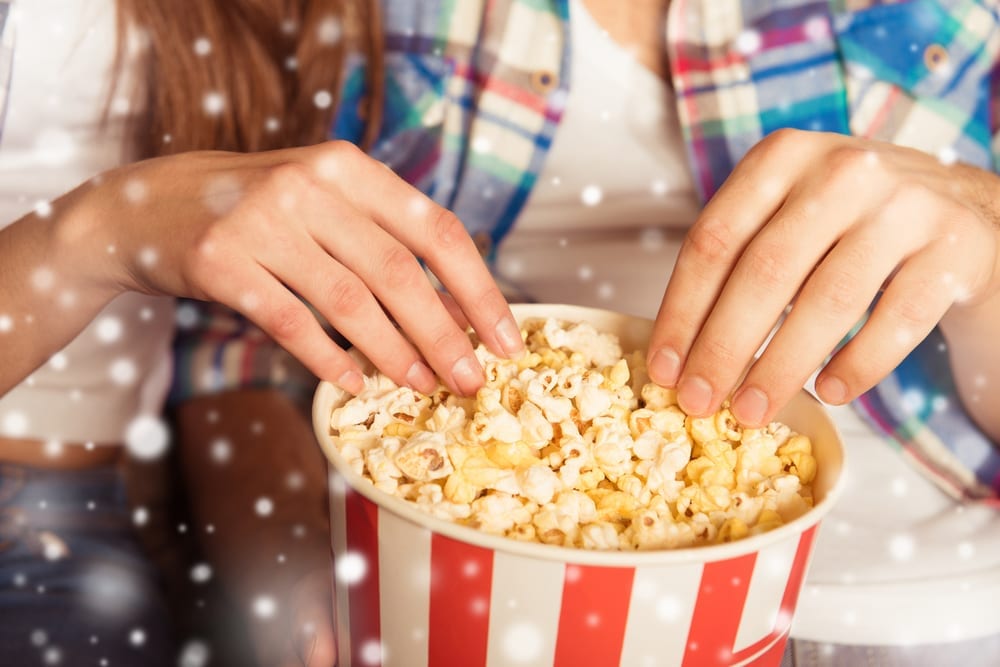 Is there anything better than snuggling up together as a family to watch a Christmas movie (or two)?
Make steaming mugs of hot chocolate, fill bowls with popcorn, turn on the tree lights and sit back to enjoy a festive film.
Here's our pick of the best holiday movies for kids. Which one is your favourite?
Disclosure: includes affiliate links
For little kids (and big kids who will still love them anyway)
All U or PG rated and suitable for the very young. Spread a little Christmas magic with these fabulous festive films.
For bigger kids
There are some great PG rated films that are perfect for bigger kids to enjoy this festive season.
For tweens and teens
Films rated 12a or above that will get older children in the festive spirit.
1
1

Gremlins (12a)
Gremlins are super cute but when they turn they are a bit scary for little ones. Which is why this one is for older kids.
It's a classic and everyone who watches will fall in love with Gizmo.
Gremlins on Amazon Prime video: https://amzn.to/2IJsqeS
2
2

Love Actually (15)
This film is a firm favourite for families across the land, who watch it again and again each December.
It's heartwarming and heartbreaking, in equal measures. It's an unforgettable festive film for families. But, be warned, there are a couple of rudey bits so it really is one for older children.
Love Actually on Amazon Prime video: https://amzn.to/329w8WF
3
3

The Holiday (12a)
It's a sometimes overlooked rom com, but one that is the perfect watch for the festive period. It's a wonderfully sweet, romantic festive film that pulls at your heart strings and makes you smile.
The Holiday on Amazon Prime video: https://amzn.to/33mLkA4
4
4

Die Hard (15)
A controversial addition to our Christmas list. As you don't expect action packed movies to make it as a much-watch festive film.
But it's set at Christmas time and adds a little adrenaline and adventure to the Christmas movie bucket list.
Die Hard on Amazon Prime video: https://amzn.to/35us3OY
5
5

It's a Wonderful Life (PG)
It's black and white. It's old. But it almost always tops the lists of the best ever Christmas films of all time. And quite rightly so.
It's the ultimate classic festive film. If you're not weeping at the end – are you even human? It's a PG rating so suitable for all ages, but it might not hold the interest of tiny tots and little kids.
But it's one that older kids and adults will come back to again and again.  
As well as making you cry buckets this film restores your faith in humanity. You really can't help but end it without thinking that – it is indeed – a most wonderful life.
It's a Wonderful Life on Amazon Prime video: https://amzn.to/33maKOn
6
6
Last Christmas
We can't leave this list without predicting that Last Christmas, which airs in 2019, will become a much loved and classic festive film.
Written by Emma Thompson and starring Emilia Clark and Henry Golding this new Christmas movie features the music of George Michael. It looks set to be a festive film to remember.