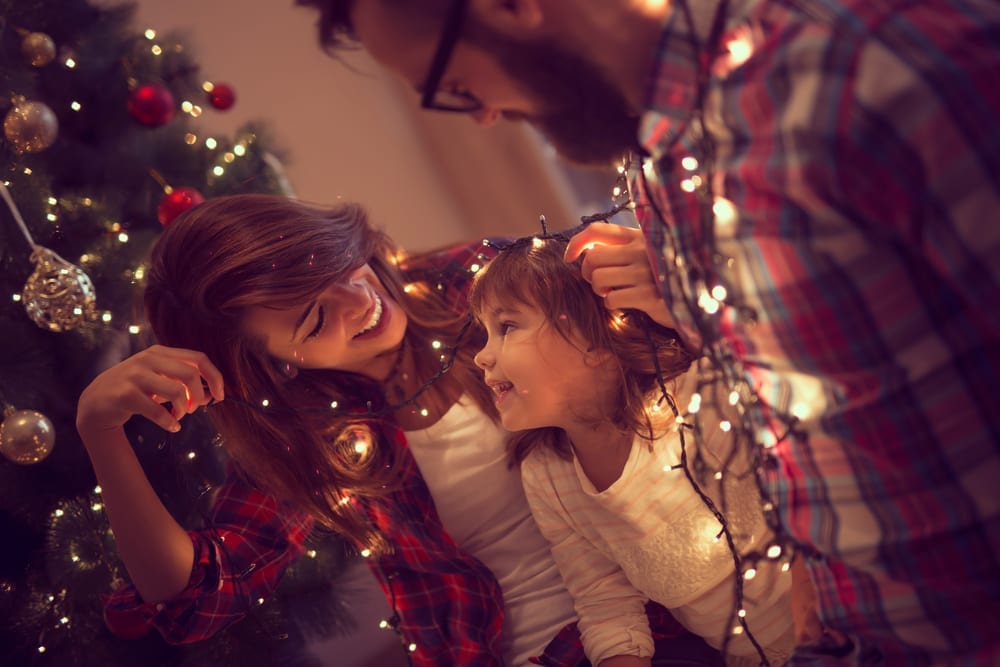 It's the most magical time of the year! Introduce some family holiday traditions that make the run up to Christmas almost as special as the day itself.
Perhaps some will become Christmas traditions that you repeat year after year. They may become a part of your family's ritual for the holiday season. And who knows, when your children grow up maybe they'll carry them on with their own little ones!
1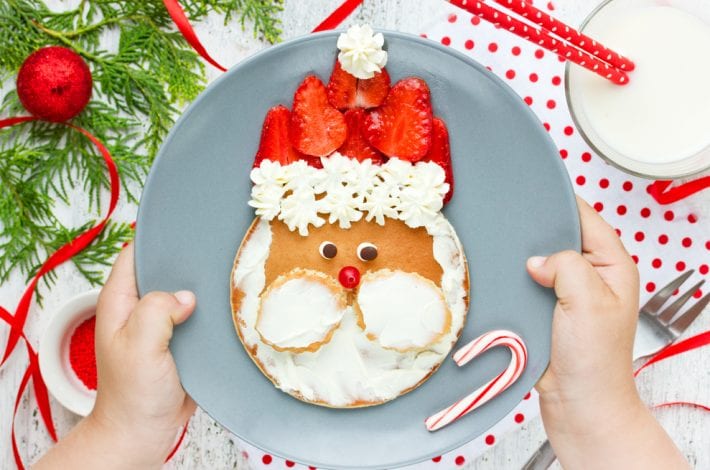 1
North Pole Breakfast
A North Pole breakfast is a big blow out breakfast. It's usually decorated in full Christmas style. And it's served during the first week or on the first weekend of December. It's a great way to jump start the holiday season and get everyone into the festive spirit!
Set the breakfast table the night before with Christmassy plates, cups and napkins. You could even sprinkle some fake snow and glitter across the table. Create a special breakfast with a Christmas theme, like one of these ideas:
Pancakes decorated into little Santas. You could use whipped cream for the beard and hat trim, and jam for the red hat. For the eyes and nose you could use chocolate chips or berries.
Fruity candy canes. You can make these by slicing strawberries and bananas into even slices. Then place them one on top of the other in a candy cane shape on their plates.
Little strawberry Santas. This popular recipe craft is so simple. Take away any leaves and place the strawberry upright on a plate with the tip facing up. Then slice the tip off and squirt whipped cream onto the top of the strawberry. Carefully replace the tip on top of the whipped cream. The cream acts as Santa's 'face' and the replaced tip becomes his red hat. You can add two mini chocolate chips to the cream for his eyes. Add another squirt of cream on top of the tip to make the hat bobble.
Hot chocolate served with marshmallows. 
Reindeer milk. Serve up milk in glasses. Add a label over the glass saying 'reindeer milk'.
2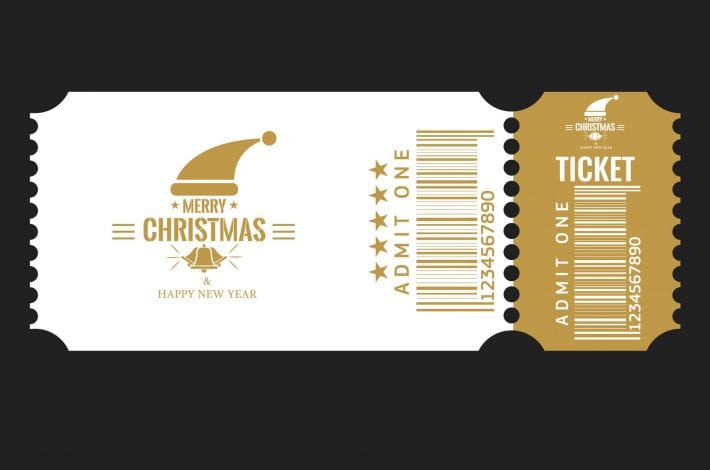 2
The Christmas Light Express
Make golden tickets to tuck under your children's pillow as they go to bed during December. Cut them from gold card and write with black or silver pens.
The ticket invites your child on-board the Christmas Light Express. You can do this on Christmas Eve or on a weekend night in December. When your children lay their head on their pillow, say that you heard a rustle. Ask them to check if there is anything underneath it.
When they find their golden ticket take them on a special Christmas adventure.
You could wrap them up there and then in their dressing gowns and slippers. Then take them out on a drive to see all the twinkling Christmas lights in your local area. Give them hot chocolate and popcorn to enjoy while they gaze at the sparkling lights.
Or you could create a special Christmas trip or experience of your own. Either way your children's excitement about their golden ticket is contagious!
3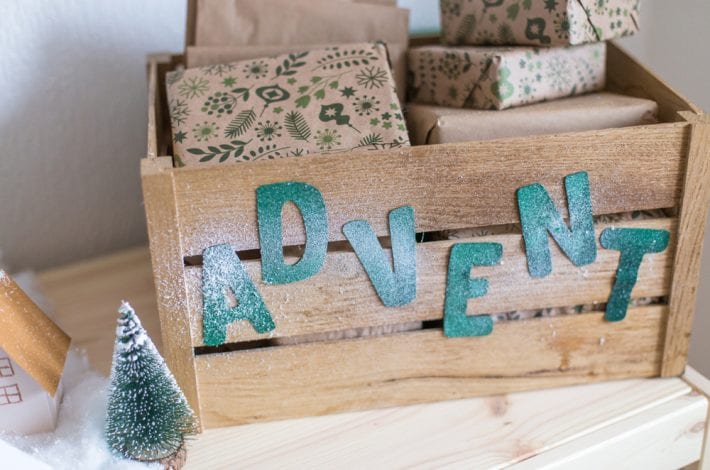 3
The reverse advent calendar
This is a great way to help children to think about those less fortunate in the festive period.
To make a reverse advent calendar simply find a cardboard box and use card to divide it into 24 sections. Wine carriers are ideal for this. Just glue 4 wine carriers together to make 24 divided sections.
Ask your children to help decorate your box and number each section from 1-24.
Then each day buy or find an item to pop in your reverse advent calendar. At the end of the month deliver your goods to a local food bank or charity for families in need.
The idea is very simple but it all adds up to a big difference, while also teaching children about the joy of giving.
4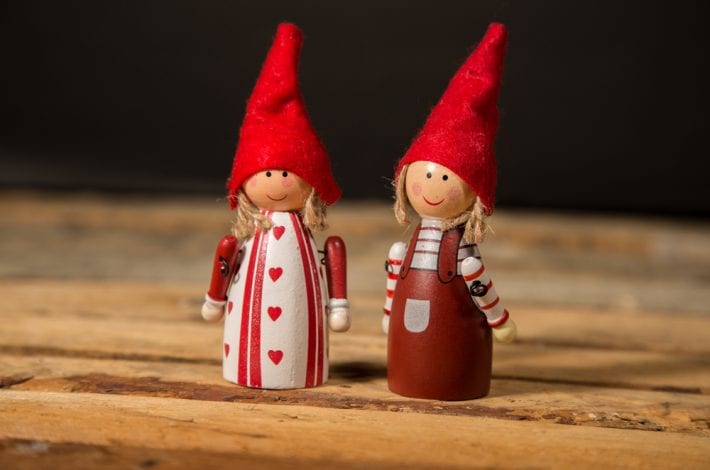 4
The Kindness Elves
Everyone is now familiar with the Elf on the Shelf and it may well be something you do each December. But there is also a lovely twist on the elf tradition. One that teaches your child to be kind and thoughtful over the festive period.
The Kindness Elves are beautiful wooden elves who visit your home in December. They encourage your children to sprinkle kindness and joy wherever they go.
Each day they appear next to items that your child might need to carry out an act of kindness. Sometimes they leave a note to suggest ways that children can bring a smile to others.
They might appear next to a mixing bowl and wooden spoon. The note could say:
Let's bake cookies to hand out to the neighbours
Or they might appear on a table, next to some pretty stationary. Their note could say:
Let's write Great Aunty Lily a letter to make her smile.
The elves also leave little notes to thank your children for their kindness. Every now and then they leave little treats too.
Some mornings your child might wake up to find the Kindness Elves have carried out a little task to help too. They may have lined up all the shoes in the hall, fixed a broken toy or popped a sprig of holly in a vase to decorate the room.
These little helpers can bring a lot of Christmas magic and kind thoughts into your home over the festive season.
5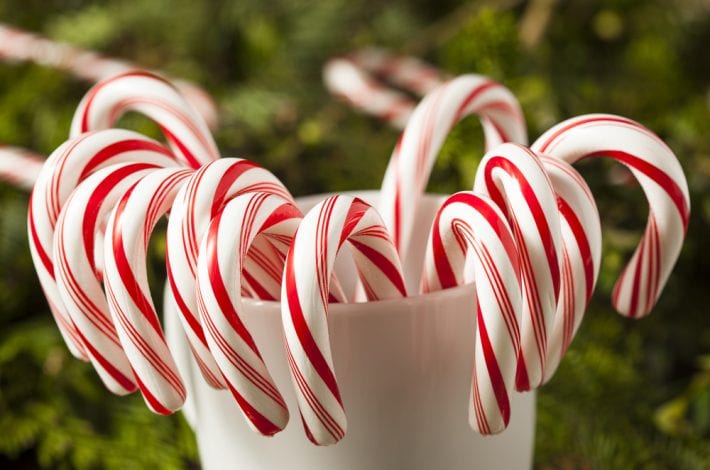 5
Planting candy cane seeds
This little tradition will amaze younger children.
At the start of December gather your children together. Pour some sugar into a bowl. Then plant some jelly beans or tic tacs into the sugar.
The 'magic' works best if you find sweets that are the same colour as your candy canes. It's also great it you can pop the 'seeds' into a little sparkly bag before planting them.
Each day ask your children to check and see if their seeds have grown.
After a few days take out the sweets and pop some candy canes in the bowl of sugar. When your children wake in the morning they will be amazed. They'll find that their little magical seeds have grown into real candy canes.
6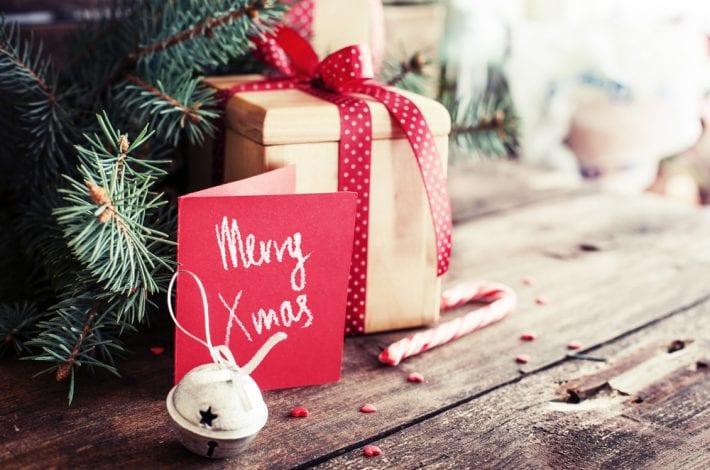 6
Christmas Eve boxes
This little known Christmas tradition has sky-rocketed in popularity. It has become an event that dominates social media feeds during the month of December.
Nowadays it's easy to find beautiful, personalised Christmas Eve boxes to buy at online stores.
But this tradition doesn't need to cost a fortune.
It started as a simple idea where parents wrapped a cardboard box in gift wrap and popped a few items in it.
Children were given the box on Christmas Eve to unwrap and open. It gave them something to enjoy before the big excitement on Christmas Day.
In the box there might be a few festive things for Christmas Eve. Some ideas are:
new festive pyjamas
Christmas book
reindeer food (oats mixed with edible glitter. Sprinkle them on the path to light the way for Santa and his reindeer)
mug with marshmallows and hot chocolate powder
All the gifts are meant to help kids wind down before bedtime on Christmas Eve by enjoying a few festive treats.
7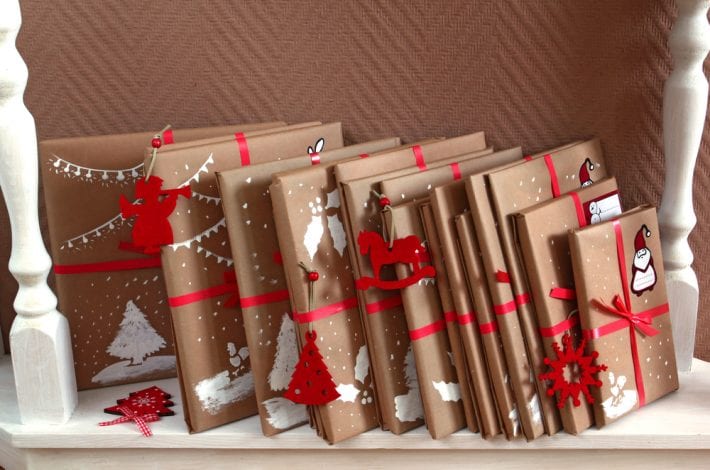 7
24 books of Christmas
This is a lovely way to create snugly bedtimes throughout December. And you can share a joy of reading with your children.
Choose 24 books with a Christmas or wintry theme. Wrap them up and place them in a pile under the tree on the 1st of December.
Each evening your children can take it in turns to unwrap a book to read before they settle down and go to sleep.
You don't need to buy new books. Although if you wish to you can buy bundles of books cheaply from online stores. Or you can hunt for books in charity shops. Otherwise, wrap up some you already own.
8
8
Make a Gingerbread house
Gingerbread houses make great table centrepieces to have for Christmas day. And they're a great activity to enjoy with the children.
If you like to bake, make your own from scratch. We have a gluten free Gingerbread house recipe here which includes full directions and templates.
You can also buy ready to build gingerbread houses from supermarkets. Simply stick the ready made pieces together with icing to build your house.
Then the kids can go wild covering them with colourful sweets and candies for decoration.
9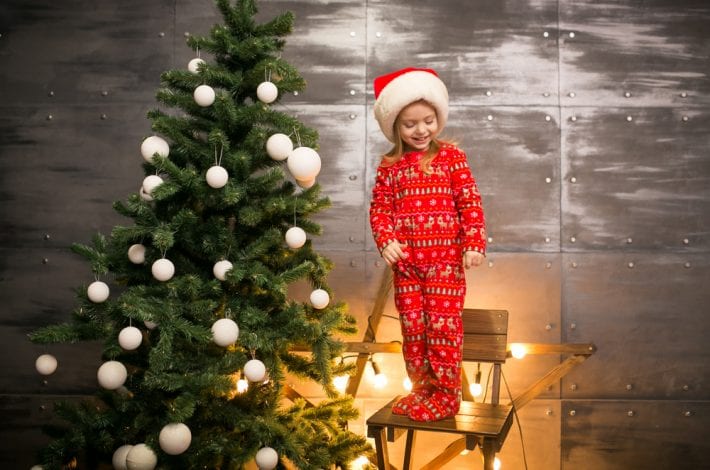 9
Christmas memory book
Each year create memories to put in a special book or album. These could be:
a photo of your children's letters to Santa.
a photo of the children in front of the Christmas tree in Christmas jumpers or in their festive pyjamas.
a card where you write the top five gifts your child unwraps on Christmas day.
Add both photos and the present card to a book or album to give to your children when they are older. That way they can look back on Christmases past and reminisce.
10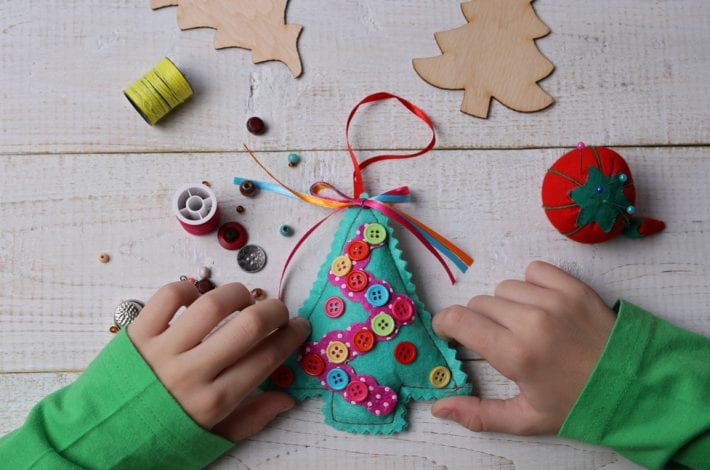 10
Adding memories to the tree
Each year ask the children to make or buy a new decoration to hang on the Christmas tree.
Year after year as you hang up the tree decorations you can all look back and remember making or buying them.
Each decoration will take on new meaning and make decorating the tree all the more special.
All these holiday traditions sprinkle a little Christmas magic along the countdown to the big day.
Over the years they may become woven in family history and carried on through the generations. Merry Christmas!