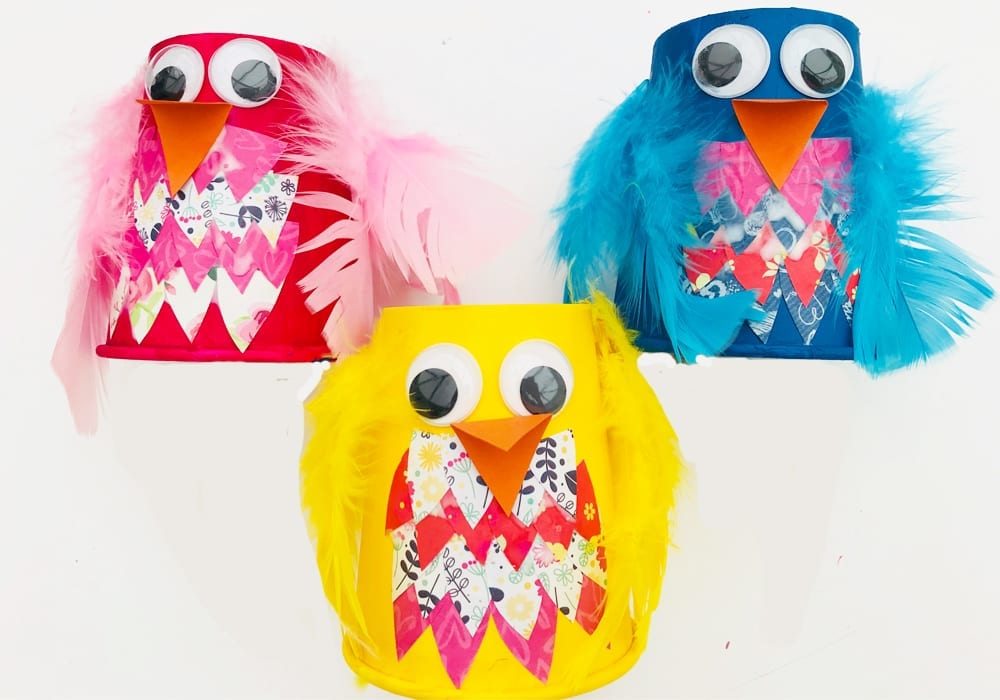 These eccentric and feathery paper cup birds rule! They're so much fun to make, you don't even need to worry about mistakes. Just have a lot of fun dressing them up in their patterns and feathers.
Enjoy this quick and easy activity, which works perfectly as an Easter or summer craft for kids.
Summary:
Time: 15 minutes
Age: Little kids to Big kids
Difficulty: Easy peasy
1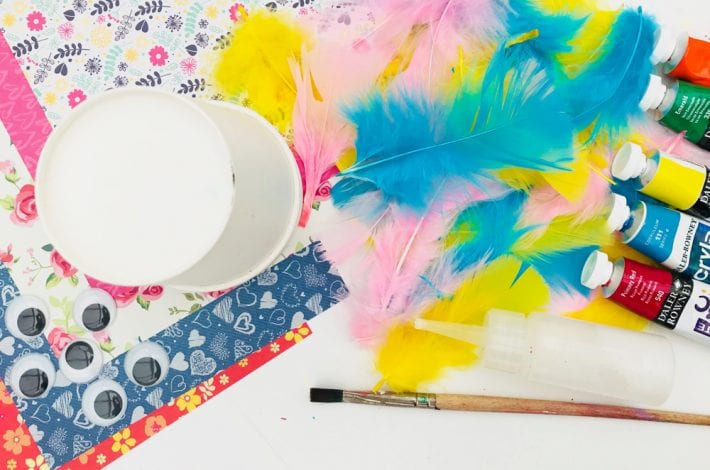 1
You will need:
Paper cups
Paints – we recommend acrylic paints
Paint brush
Feathers
Googly eyes
Patterned paper
Scissors
Glue
Orange card
2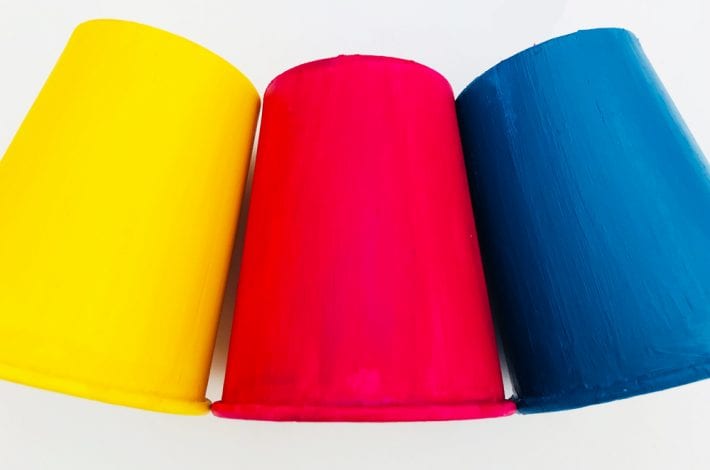 2
Step 1: Paint your paper cup
Paint your paper cup using bright colours.
We used acrylic paint, which covers the cups well.
You might need two coats to get a nice even covering.
3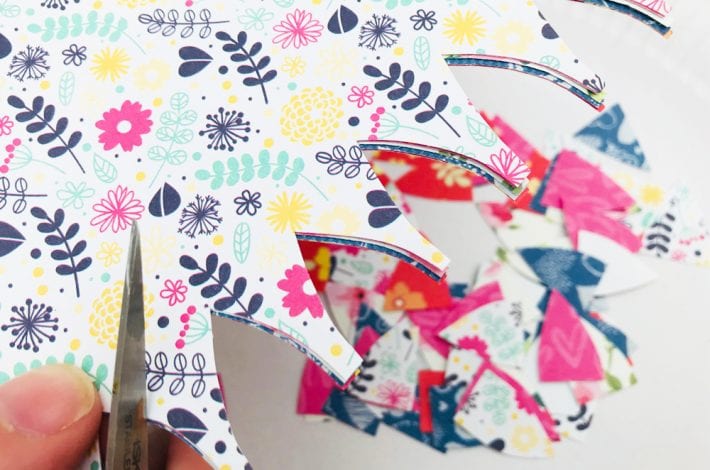 3
Step 2: Cut out some feathers
Take some patterned sheets of paper and hold them in a stack.
Then cut out little feather shapes along one edge.
The result is that you will instantly get lots and lots of same sized paper feathers in different patterns, ready to stick on your bird.
4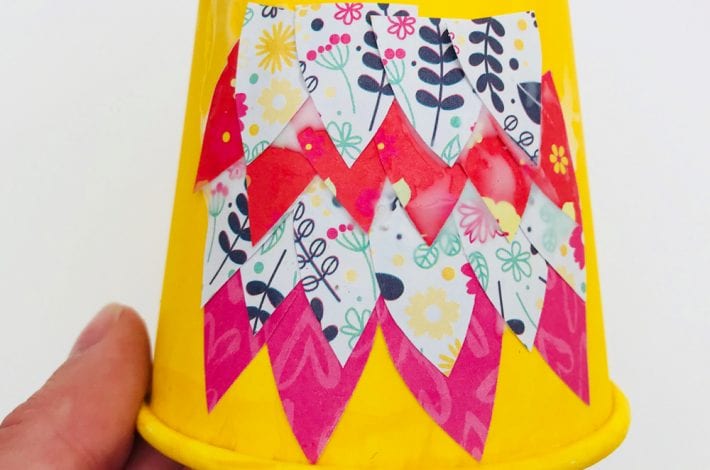 4
Step 3: Glue the feathers down
Glue the feathers onto your bird's tummy.
Start by gluing down a line of feathers along the bottom of your cup.
Then stick down another line of feathers, overlapping the bottom line. Carry on adding feathers until your bird has a pretty patterned tummy.
5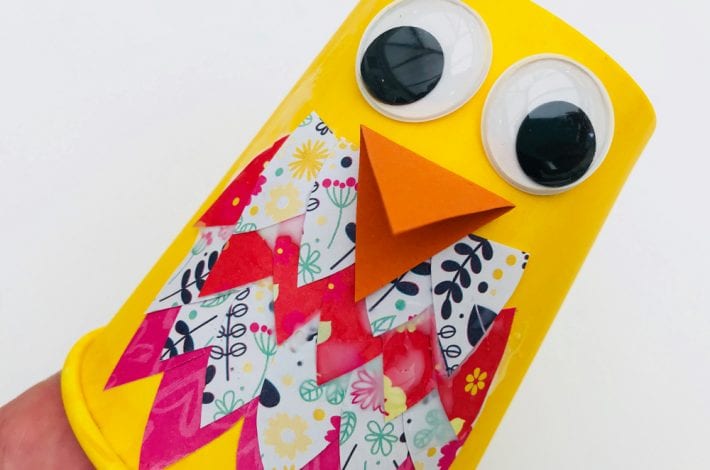 5
Step 4: Add a beak and some eyes
Cut a little triangle shape from orange card and fold it in half to make a beak.
Glue this onto your eccentric paper cup bird. Then glue on two googly eyes.
If you don't have googly eyes you could either draw on some eyes with ah black sharpie or you could use buttons instead.
6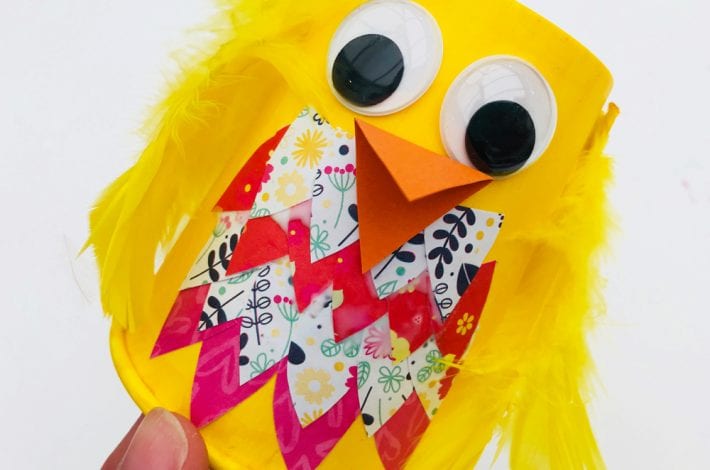 6
Step 5: Add the fluffy wings
Finally glue on some fluffy feathers to the side of your cup to make the wings.
Use plenty of PVA or strong glue. Don't worry if it looks messy at first as the glue will dry clear.
Your colourful eccentric birdie is ready!
Why not make your colourful bird some feathery friends?