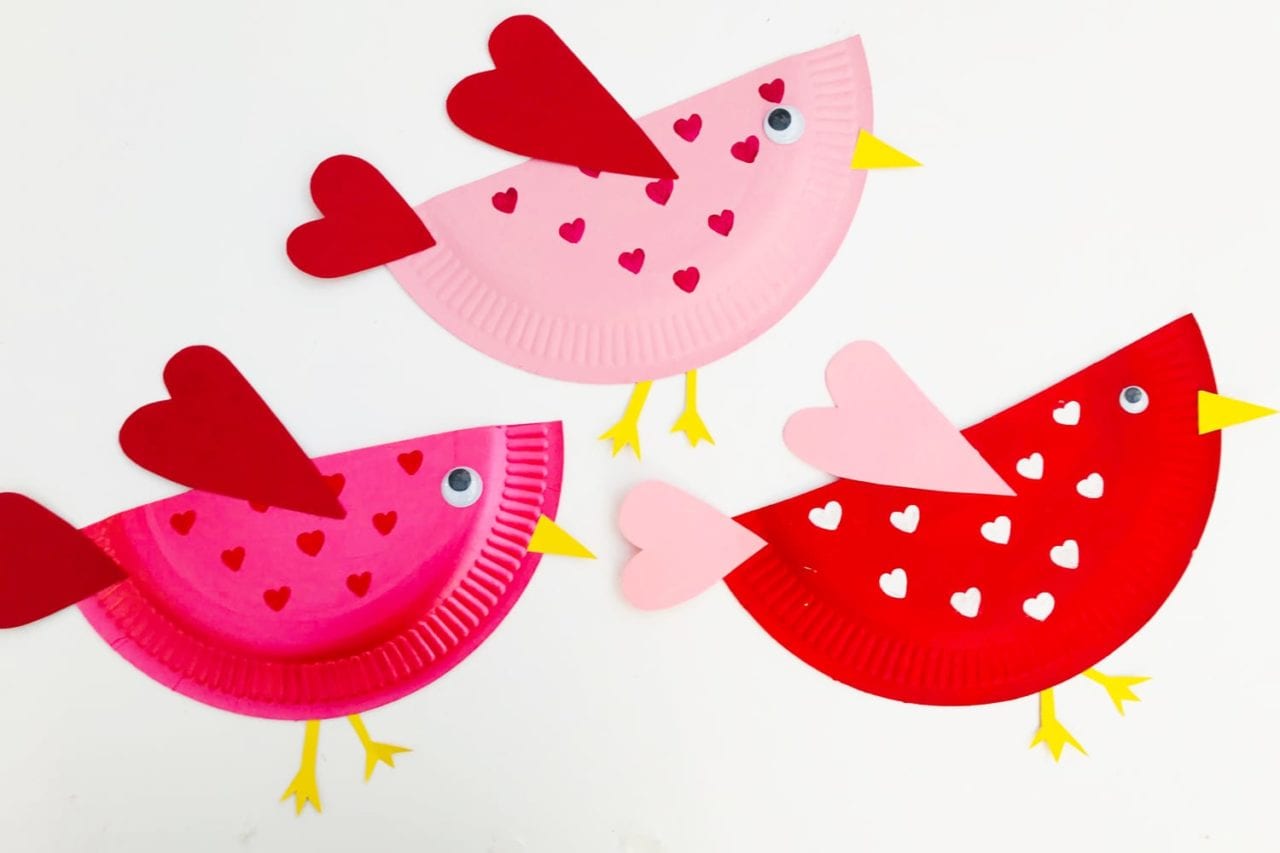 This is such an adorable Valentines craft for kids. Transform paper plates into little love birds with this quick and easy craft. You could make a whole flock of paper plate love birds and turn them into pretty bunting. It makes for a great way to involve kids in Valentines day. They can present their little love birds to mummy or daddy or a relative as a treasured gift. Or they can just keep them in their rooms as Valentines decorations.
Summary
Time: 15 mins
Age: Little kids to Big kids
Difficulty: Easy peasy
1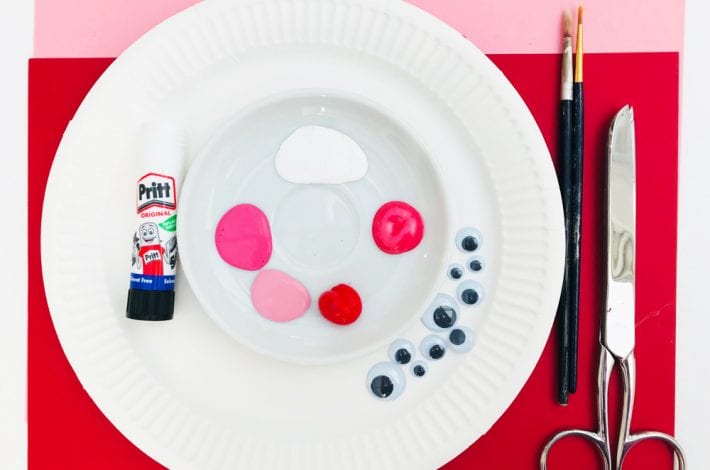 1
You will need:
Paper plates
Acrylic paints
Paintbrushes
Scissors
Card
Glue
Googly eyes
2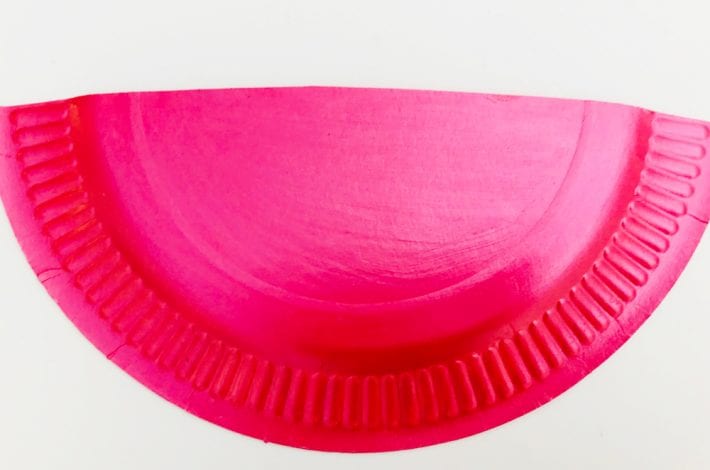 2
Step 1: Cut your paper plates in half and paint
Cut your paper plate in half.
Paint the halves of the plates.
We chose red and pink paints but you can pick whatever colour you like.
3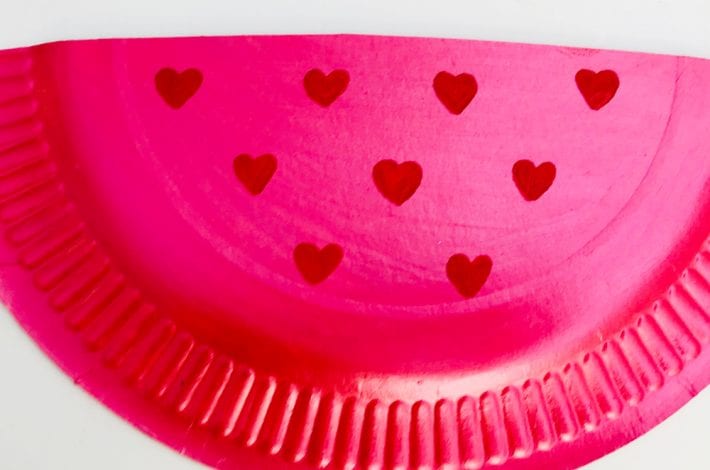 3
Step 2: Jazz your birds up with patterns
Once your base coat of paint is dry then add patterns to make your birds look more funky.
We painted little hearts all over ours.
You could paint dots, zig zags or whatever you like.
4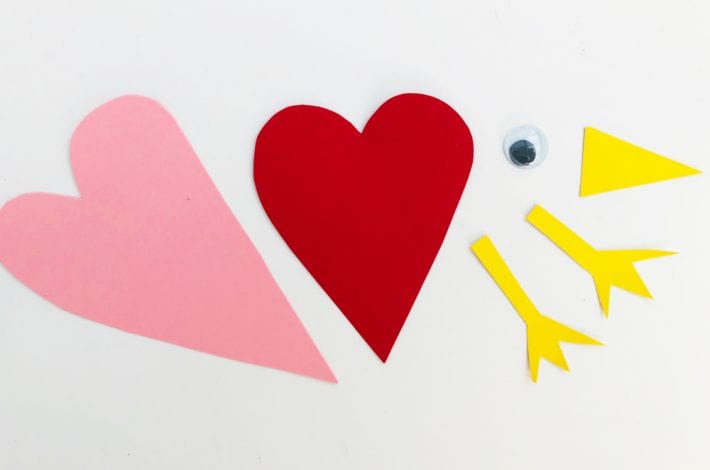 4
Step 3: Cut the wings, beak and feet from card
Cut a small heart for your bird's tail from card, a larger and thinner heart for the wing, a little yellow triangle for the beak and legs from yellow card too.
Find a googly eye for your bird.
5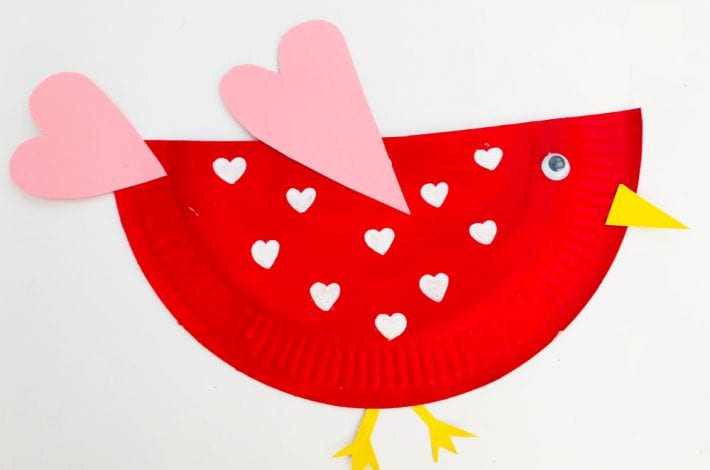 5
Step 4: Glue the details in place
Glue on the tail, wing, eye, beak and feet to complete your paper plate love bird.
Why not make a whole flock of feathered friends in different colours?