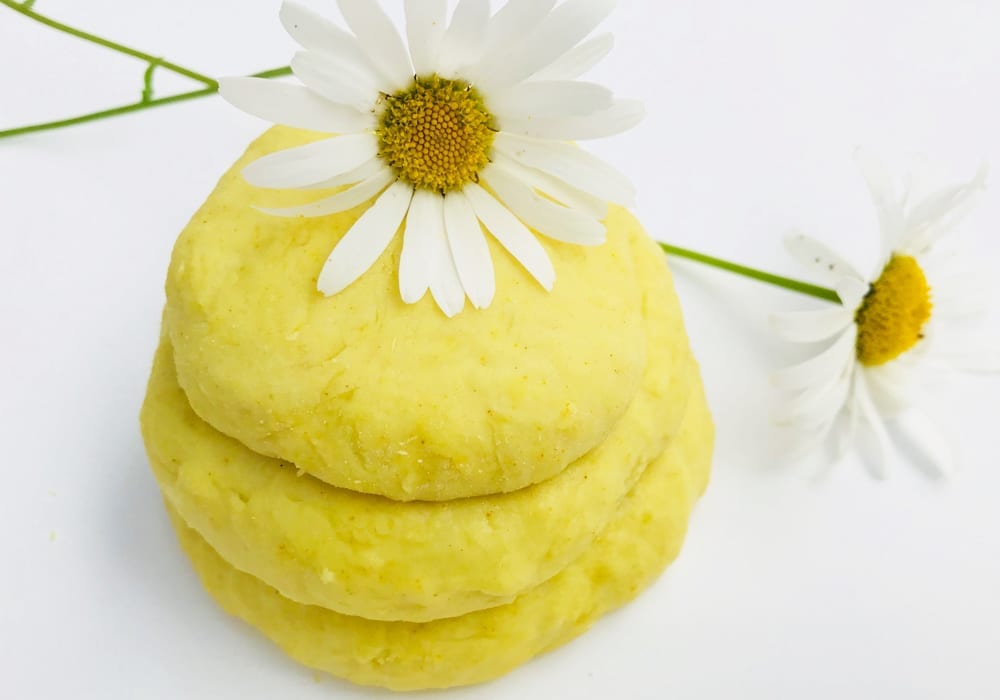 This homemade playdough without cream of tartar, is an easy no bake playdough recipe which only needs 3 ingredients. 
Because there's no cooking or not boiling water needed, it's also a great play dough to make together with the kids, as it's really safe and easy.
The bright yellow colour and fresh lemon scent make it a lovely sunshine summer playdough.
Summary:
Time: 5 minutes
Ages: Toddler to Little kids
Difficulty: Easy peasy
1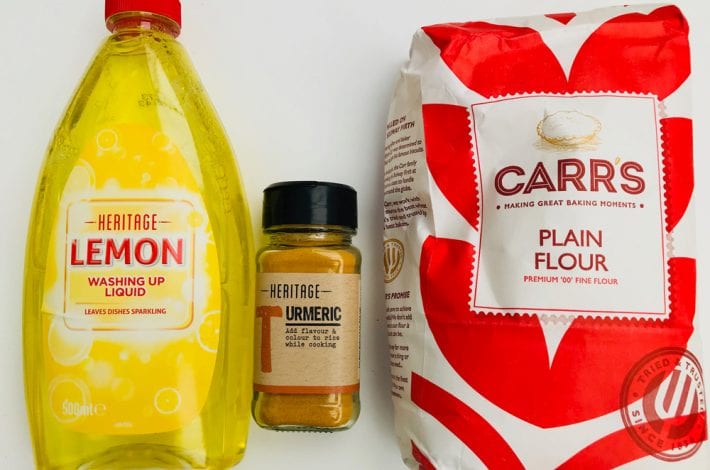 1
You will need:
1 cup of plain flour
1/2 cup of washing up liquid
1/2 teaspoon of turmeric (natural dye to make it yellow)
2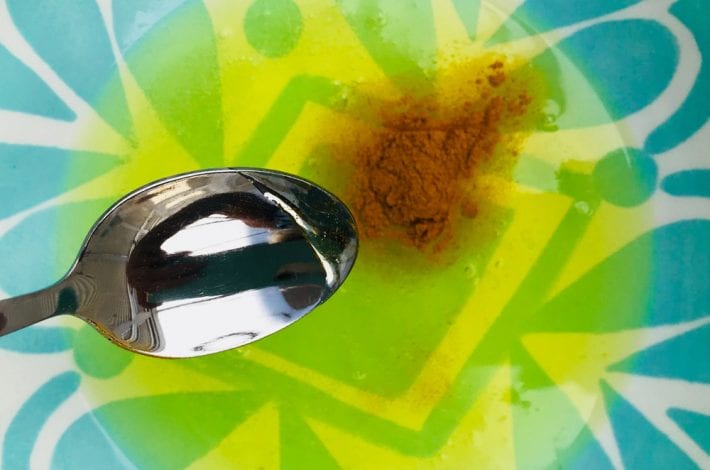 2
Step 1: Combine the washing up liquid with turmeric
Pour half a cup of washing up liquid into a bowl and add half a teaspoon of turmeric.
The turmeric is just dye the play dough a lovely sunshiny yellow colour.
The washing up liquid can also add a scent to your play dough. We chose one that smelled a bit lemony.
3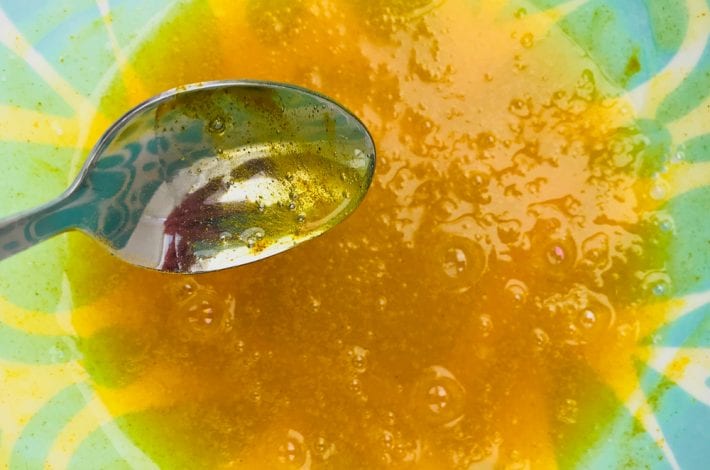 3
Step 2: Mix well
Mix the washing up liquid and turmeric together well until the washing up liquid is dyed a deep shade of yellow and all the turmeric grains have disappeared.
4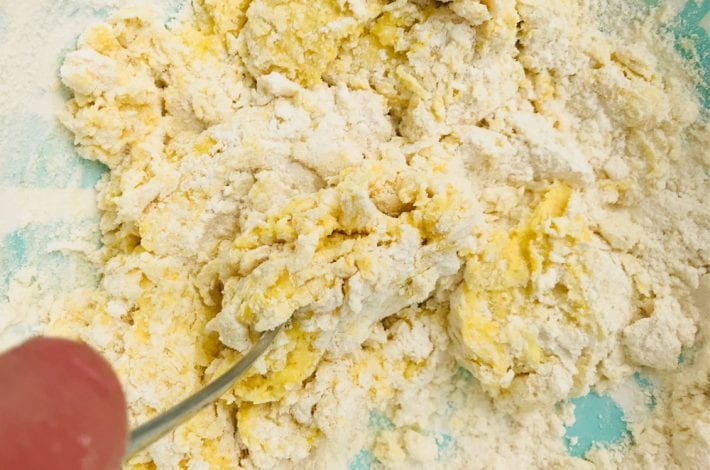 4
Step 3: Add the flour
Add 1 cup of plain flour into your bowl and mix the ingredient with a spoon.
Very quickly you will see them start to bind together.
Now mix the ingredients with your hand and you'll notice that the mix becomes a dough.
This should only take a few minutes. Knead the dough well.
5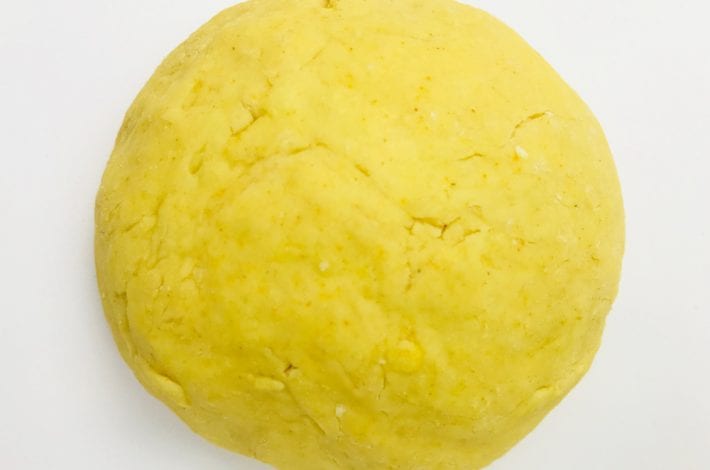 5
Step 5: Your play dough is ready
As you pick up and knead your play dough into a ball, adjust the ingredients as necessary.
If it feels too sticky, add a little more flour.
If it's too dry, add a touch more washing up liquid.
Once you're happy with the consistency then your play dough is ready to go.
In minutes you'll have made a soft, scented homemade playdough without cream of tartar, from only 3 ingredients.