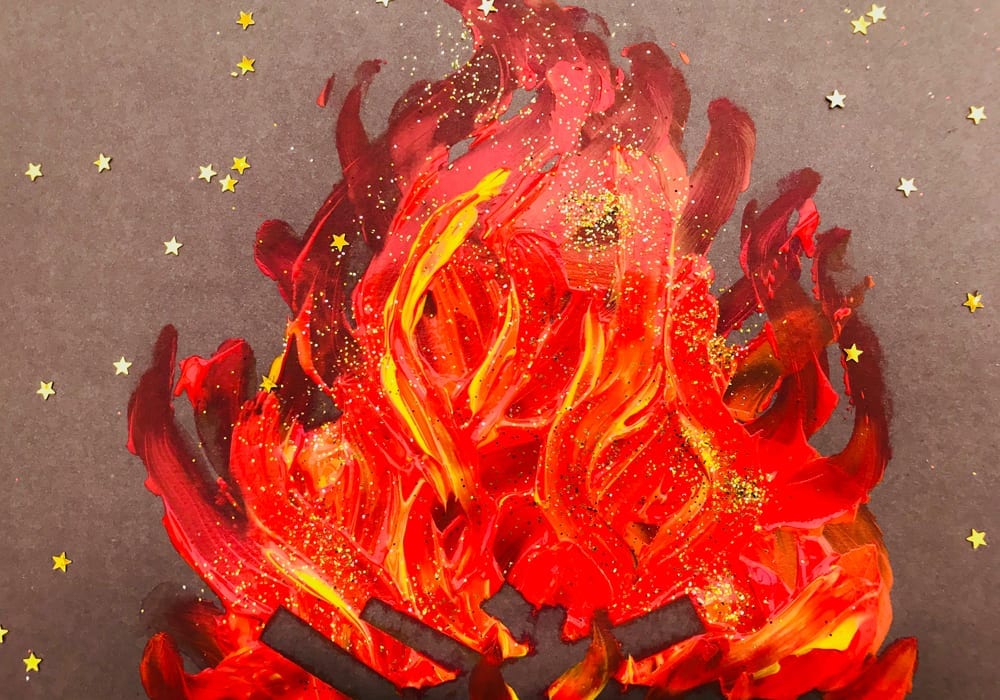 Do your kids love finger painting? There's no simpler or funner way to paint than to dip your fingers in blobs of gooey paint and spreading if over the paper.
Make these easy bonfire night paintings using just those little fingers, paint and some card for your logs. 
Kids will love getting their fingers and hands messy as they move the paint around and blend the colours together. A great bonfire night craft for kids.
Summary:
Time: 10 minutes
Age: Little kids to Big kids
Difficulty: Easy peasy
1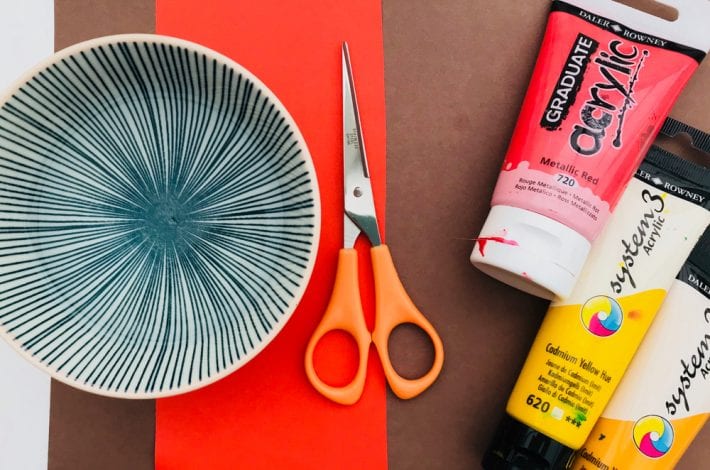 1
You will need:
Brown or black card
Paper
Red, orange and yellow paint
A bowl of water
Glitter (optional)
2
2
Step 1: Make a log pile
Cut thin strips of paper.
Dip them into a bowl of water and arrange them on your piece of card to look like a pile of logs.
The water lets the logs 'stick' to the card while we paint. Leave them there for now, we'll come back to them later on.
3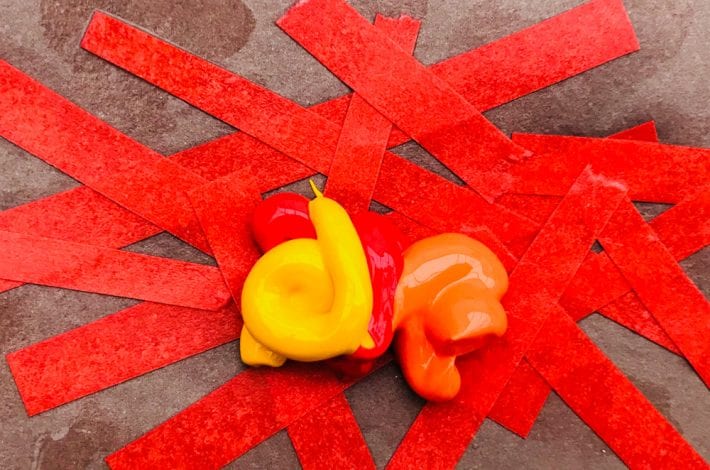 3
Step 2: Add blobs of paint
Squeeze blobs of red, orange and yellow paint on top of your log pile.
4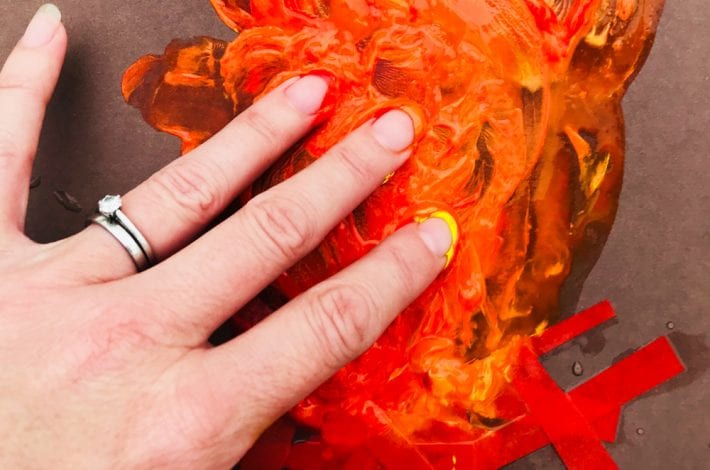 4
Step 3: Time to get messy
Use your fingers to move the paint up and create flame shapes.
Finger paint all over the log pile and move the paint up to the top of the painting.
If the colours mix together too much you can add more blobs of yellow to make it stand out more.
5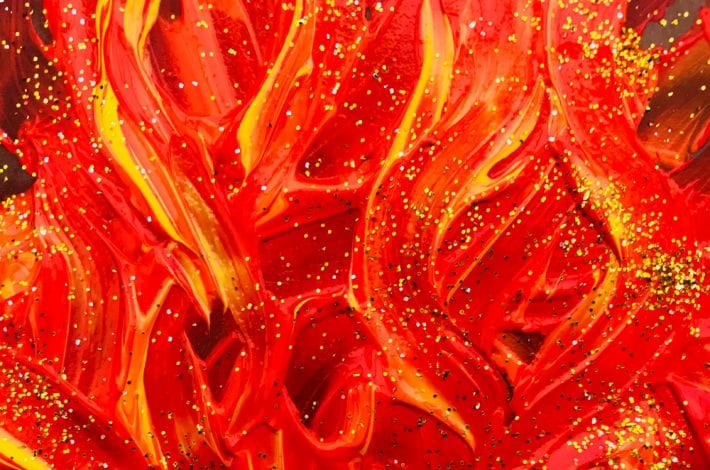 5
Step 4: Add some glitter
If you like, sprinkle some glitter all over the paint while it is still wet.
This adds an extra sparkle to your bonfire painting.
6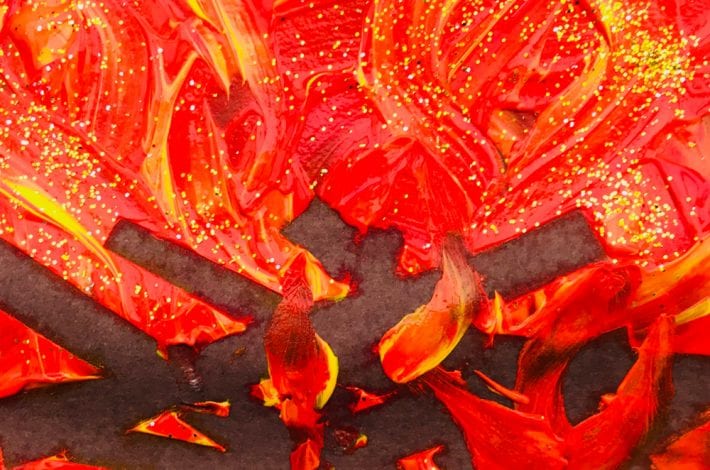 6
Step 5: Peel off the strips of paper
Carefully peel away the strips of paper to reveal the log pile made by the shapes they leave behind.
Your fabulous bonfire night craft is ready!