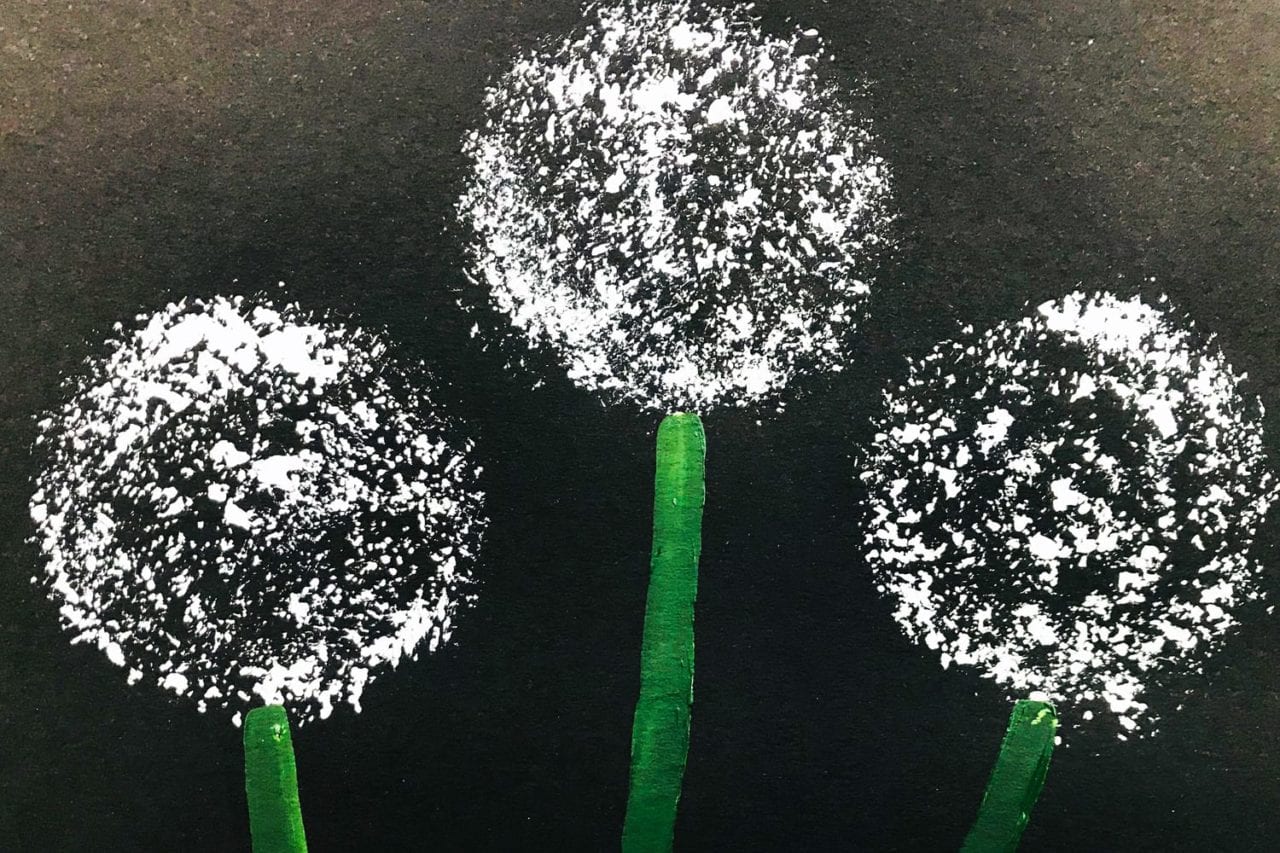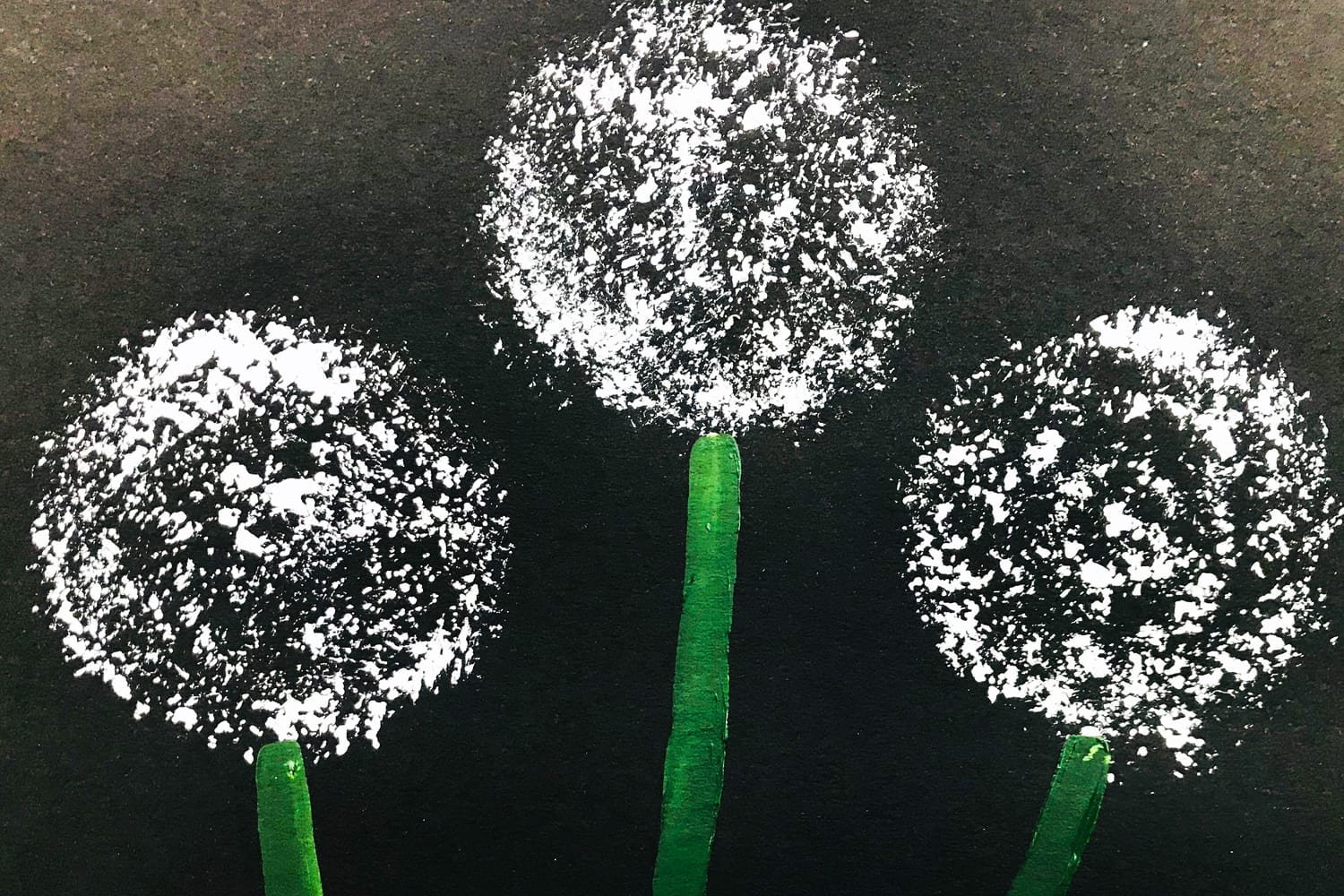 Fun Toddler Craft
Dandelion Sponge Prints
Looking for an easy peasy craft to enjoy with your toddler? This one couldn't be simpler.

Take a round washing up sponge and dip it in white paint. Then use it to print white dandelion sponge prints onto your black card. Use your straws to add on a few green stalks and you'll have a beautiful print painting ready in minutes.
Summary
Time: 10 minutes
Age: Toddlers to Little Kids
Difficulty: Easypeasy
1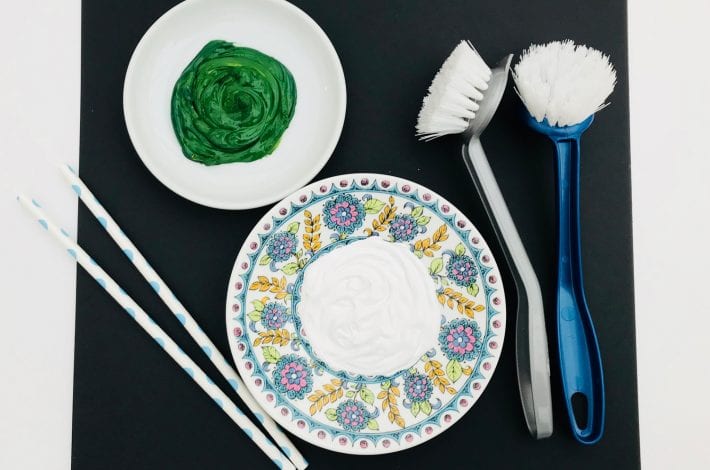 1
What you need:
Black paper or card
White paint
Green paint
Washing up brush
Drinking straw
2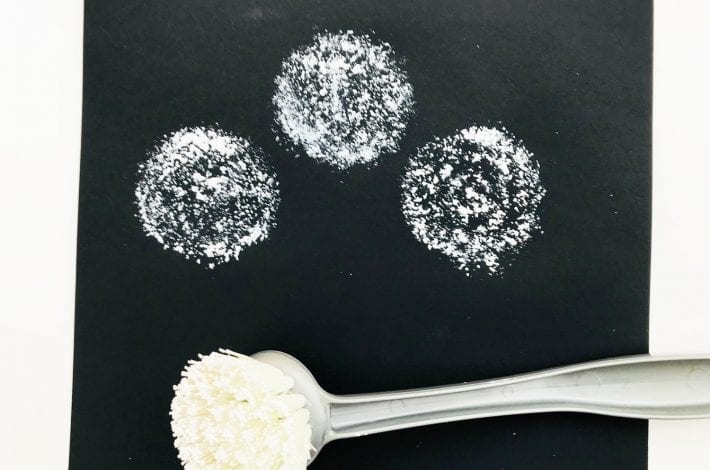 2
Step 1: Make dandelion prints
Dip a washing up brush into your white paint. Check all the bristles are covered evenly.
Print it onto your paper, pressing down quite firmly and lifting up in one clean motion.
3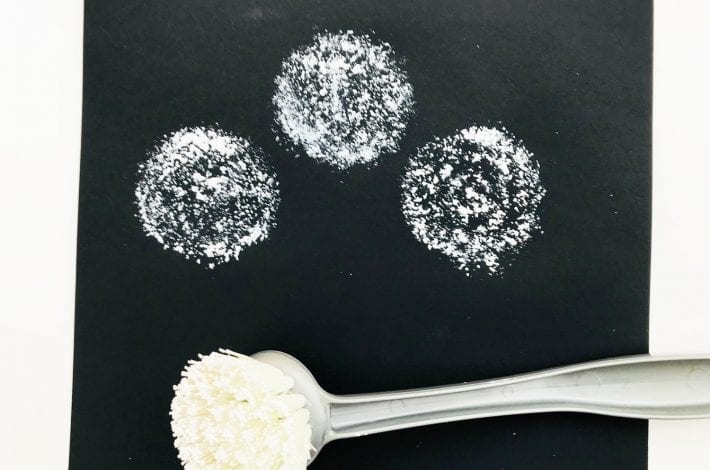 3
Step 2: Paint green stalks
You can paint on the green stalks using a paint brush.
However, toddlers might find it easier to print the stalks using a drinking straw. Dip the straw into the green paint and press it down onto the black card.
You could even keep going and make more dandelion sponge prints in different colours!