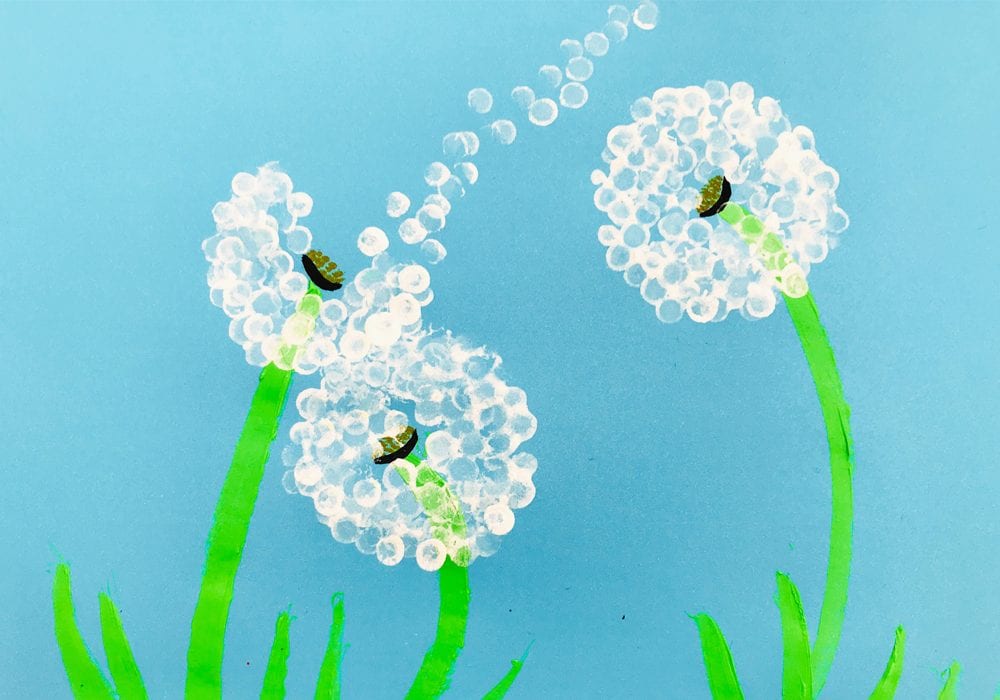 Did you know how many beautiful pictures you can make using just cotton buds dipped in paint?
This beautiful dandelion craft is here to prove it, along with our Cotton bud spring tree painting and our Pointillism trees.
Simply use cotton buds to print little dots onto card, and you have a fun and easy dandelion craft that the kids can enjoy. We loved making some of the dandelion seeds float off into the summer breeze. A great summer craft for kids.
Summary:
Time: 10 minutes
Age: Little kids to Big kids
Difficulty: Easy peasy
1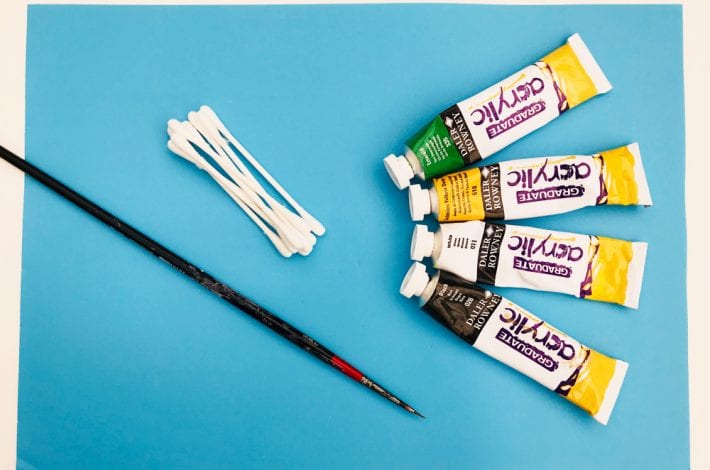 1
You will need:
Blue paper or card (other colours work too)
White, green, black and yellow paint
Paint brush
Cotton buds
2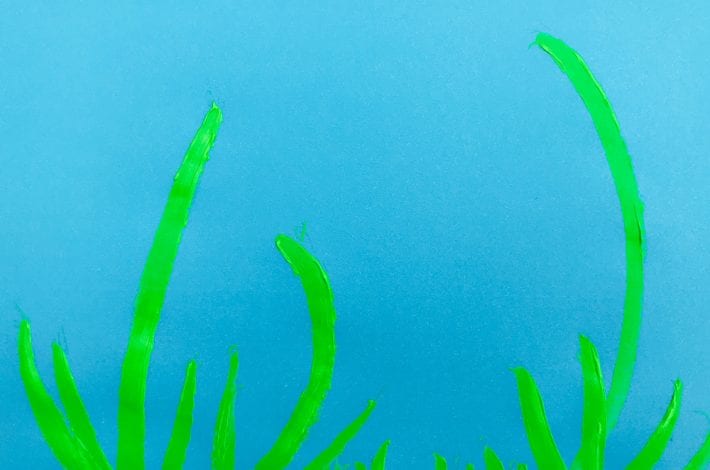 2
Step 1: Paint the stalks and grass
First paint your dandelions stalks and some wavy grass by making lines with green paint.
You can paint as many stalks and as much grass as you like.
3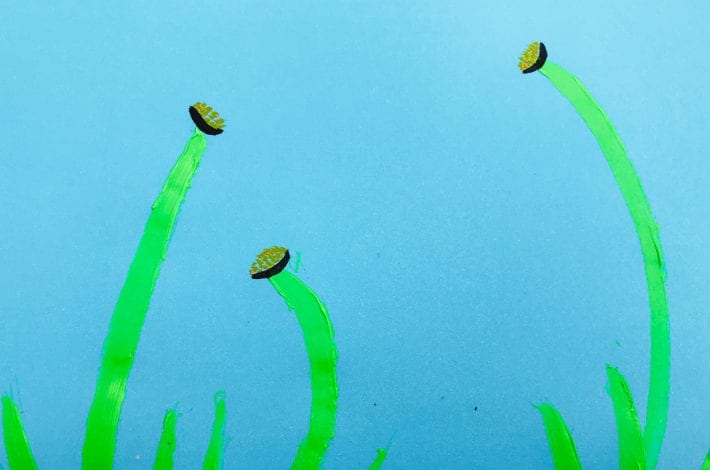 3
Step 2: Paint the dandelion centres
Paint a little black line at the top of each stalk.
If you want, you can also paint some tiny yellow dots on top of the line to make the dandelion centre.
4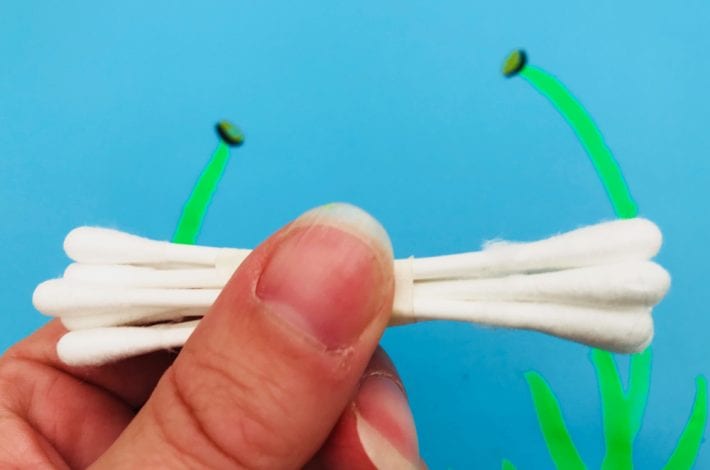 4
Step 3: Make your cotton bud paint brush
Take 5 or 6 cotton buds and tape them together, or tie them together using an elastic band.
Now you have a little bundle of cotton buds that you can print with.
5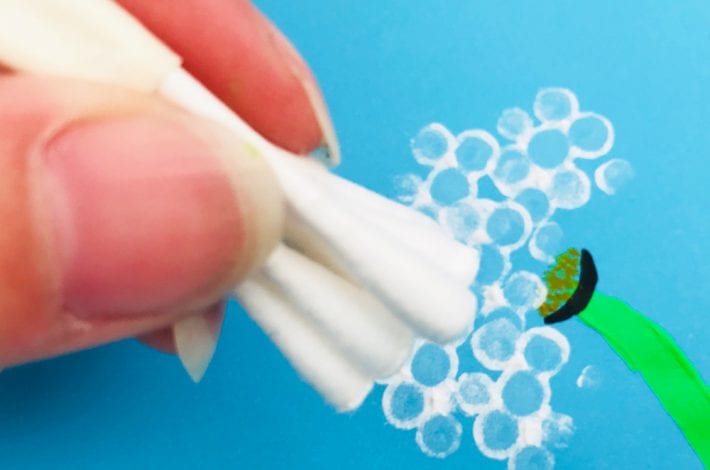 5
Step 4: Start printing
Dip your cotton bud paintbrush into white paint and start printing your dandelion clock heads.
Press down and lift them straight up off the paper to avoid smudging.
You can make these prints all the way round the dandelion centre, or you can do them for most of the way round, leaving a small gap at the top.
6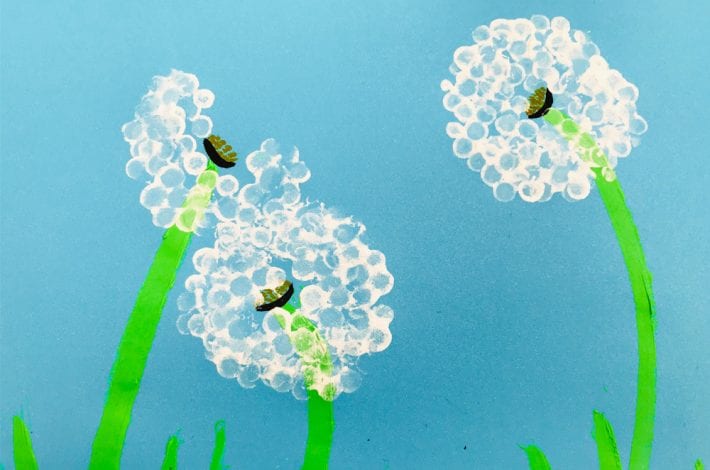 6
Step 5: Almost ready
Now your dandelion clocks are almost complete.
But there's one final detail that really makes your painting look special.
7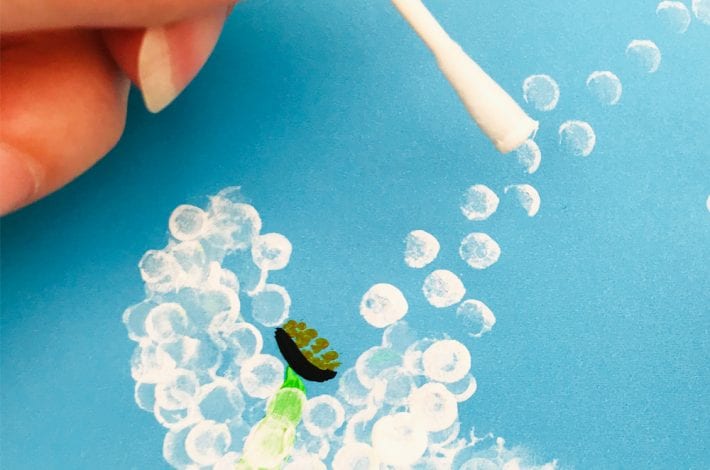 7
Step 6: Print some fly-away seeds
Take a single cotton bud and print a little line of dots floating away from your dandelion.
That way you can make it look like some dandelion seeds are floating off into the summer breeze.
Admire your beautiful dandelion craft! It could even go up on the wall.