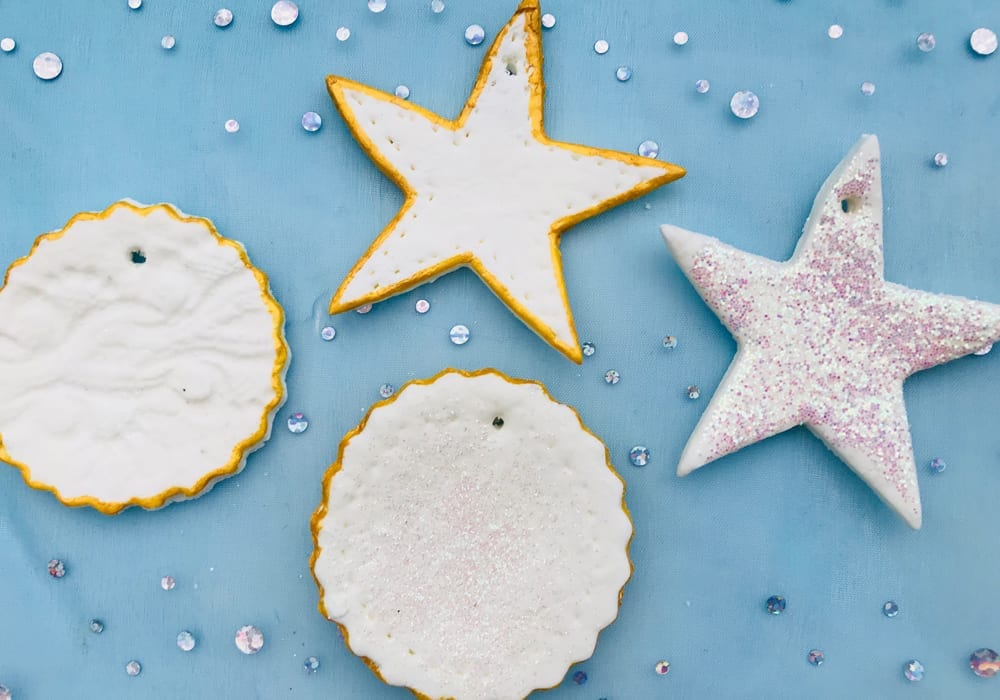 Have you every tried cornflour clay? One of the best things about it is that is stays a bright white, even when it dries. Other doughs, such as salt dough, always have a yellowish tinge.
It also needs only 2 ingredients and doesn't require any baking either! You just leave it overnight to dry. The result? Beautiful and delicate white cornflour Christmas decorations to hang on your tree.
Summary:
Time: 15 minutes
Age: Little kids to Tweens
Difficulty: Easy peasy
1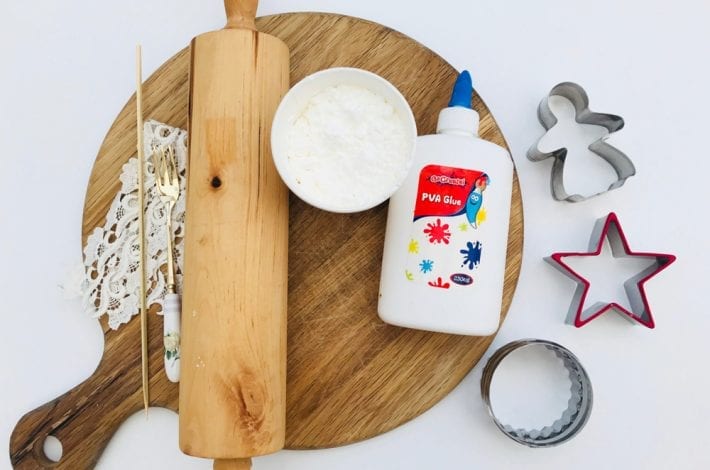 1
You will need:
2 cups of cornflour
1 cup of PVA glue
Equipment:
Board and rolling pin
Cookie cutters
Wooden kebab skewer
Gold paint and glitter (optional)
Lace fabric (optional)
2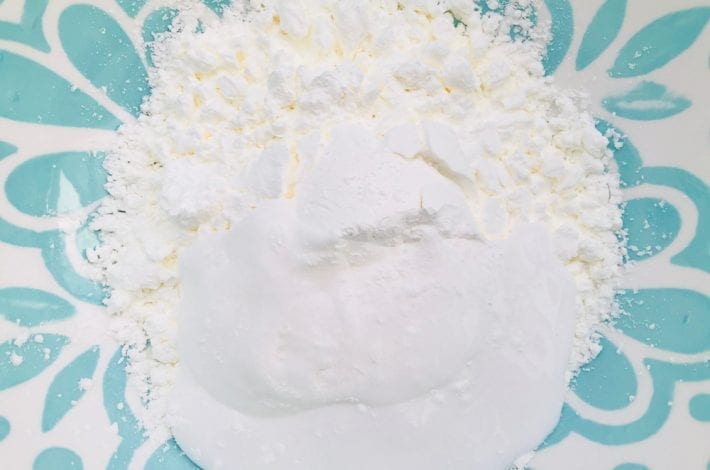 2
Step 1: Mix the ingredients together
In a bowl pour 2 cups of cornflour and 1 cup of PVA glue. Mix them together well.
The mixture will soon form a ball of dough, which has the consistency of ready roll icing.
3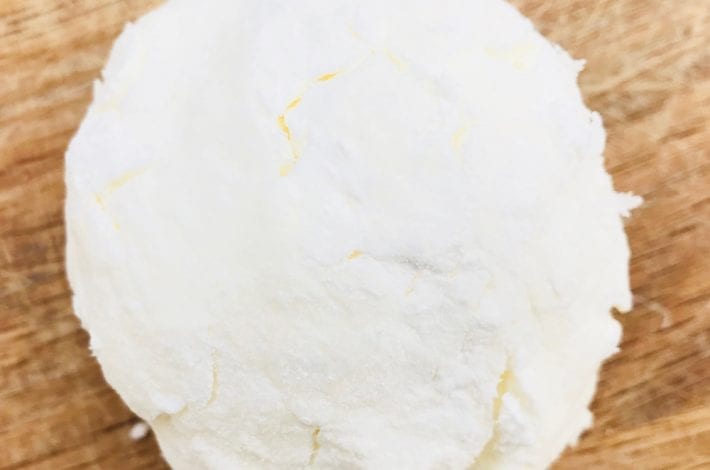 3
Step 2: Roll your clay into a ball
Roll your cornflour clay into a ball. If it's too sticky, add a little more cornflour.
If it's too crumbly, add a little more glue.
4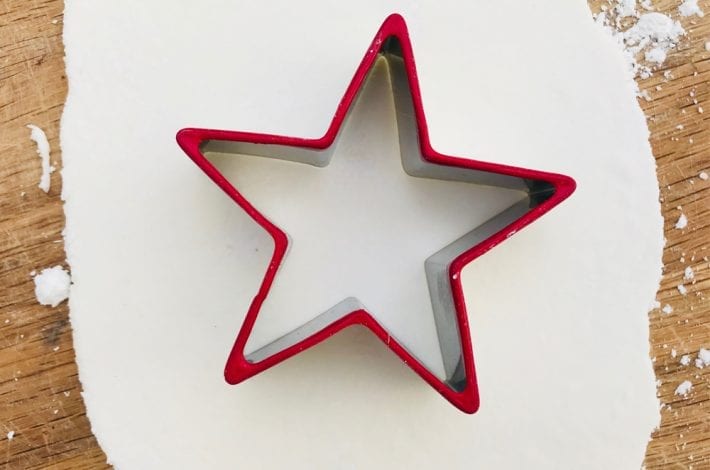 4
Step 3: Roll out your clay
Roll out the clay with a rolling pin. Cut shapes out of it with a cookie cutter.
5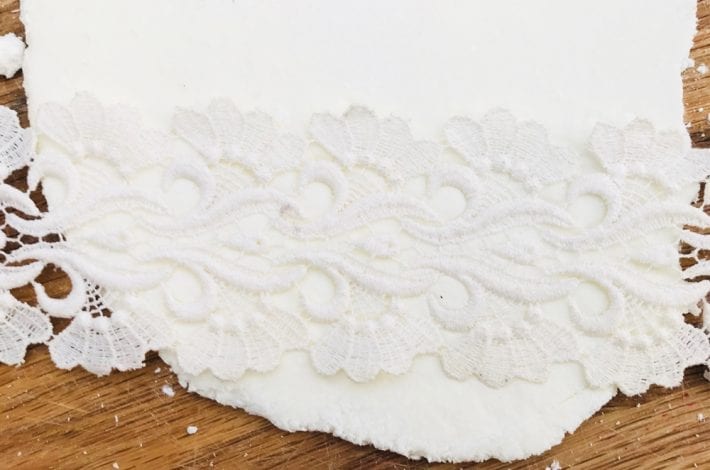 5
Step 4: Make a good impression
Before you cut out your shape, try pressing textured lace into the clay by rolling over it with the rolling pin. It leaves such a beautiful pattern imprint on the surface.
6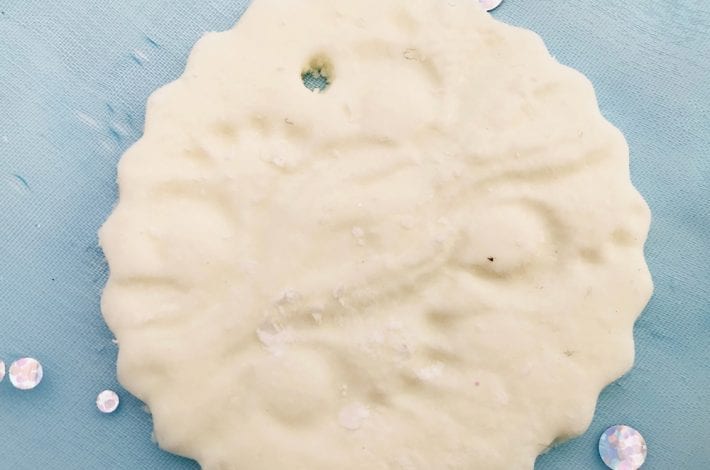 6
Step 5: Lace loveliness
Here's what a round decoration looks like with the lace pattern pressed into the clay.
7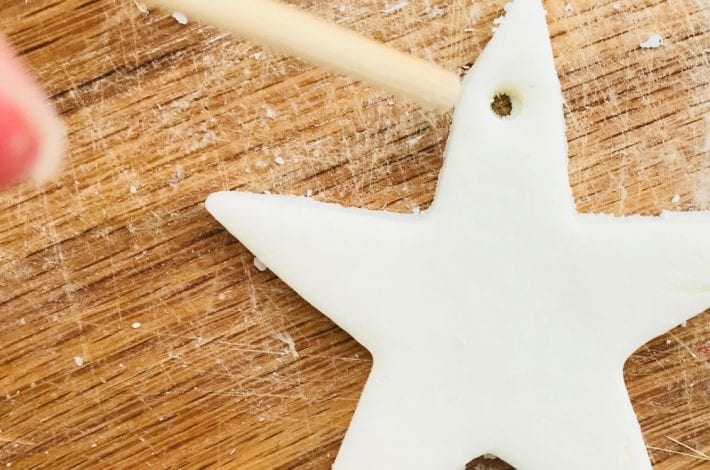 7
Step 6: Make a hole
Before the clay dries, make a small hole at the top of your decoration by pushing a skewer through the clay.
This will be where you can thread string or ribbon to hang your decorations from the tree.
8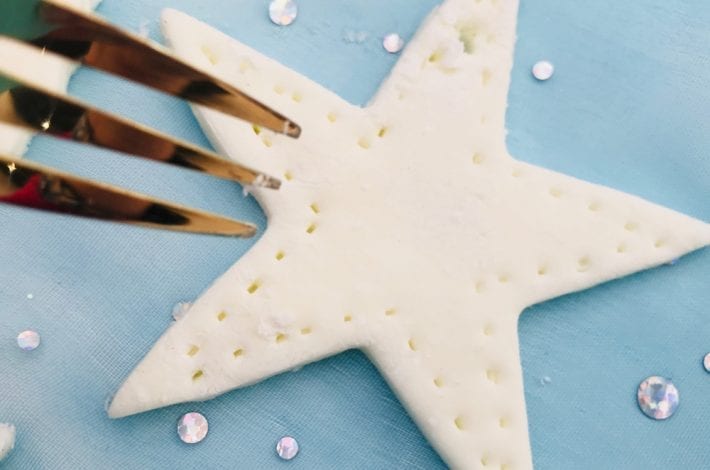 8
Step 7: Make pretty patterns
If you haven't used the lace imprint, you can add patterns to your decorations by poking into the clay with a fork.
We made a line of tiny dots all the way round this star shape.
9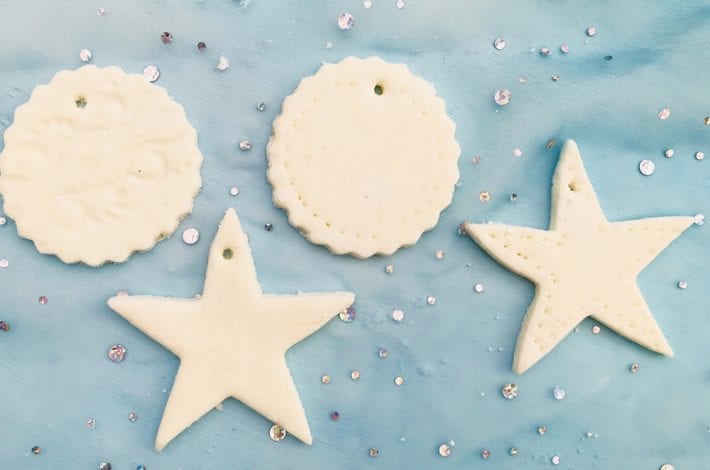 9
Step 8: Let them dry
The cornflour clay dries in a few hours. It's best to leave your decorations overnight to dry out completely.
They actually look beautiful just left plain white. Or you can decorate them using some of these ideas.
10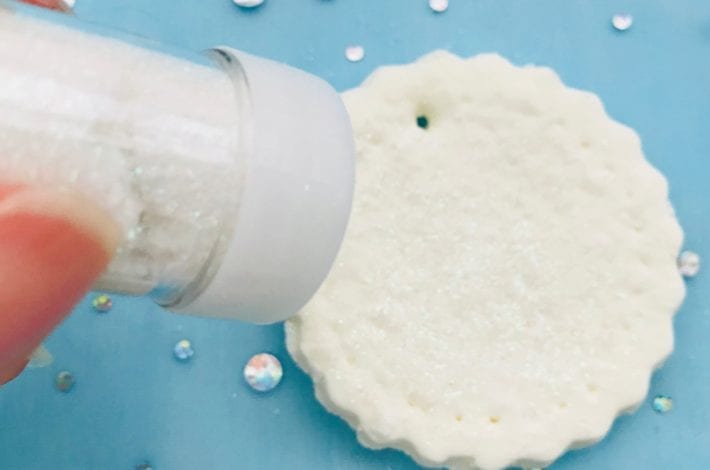 10
Step 9: Sparkle and shine
If you want, you can brush glue onto your decoration. Then shake on some silver or gold glitter.
This means your decoration will sparkle when it catches the lights on the Christmas tree.
11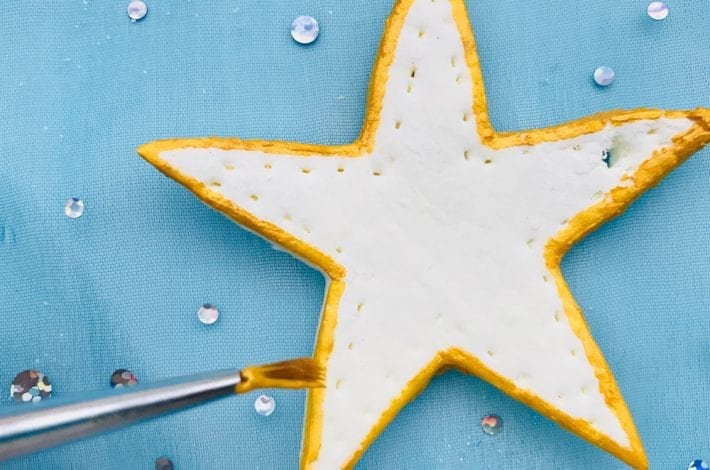 11
Step 10: A touch of gold?
If you prefer you could paint your decorations instead.
We painted the edges with a gold paint, which looks really pretty against the white. Choose whichever colours you like best.
However you decorate them these cornflour Christmas decorations will look stunning on your tree