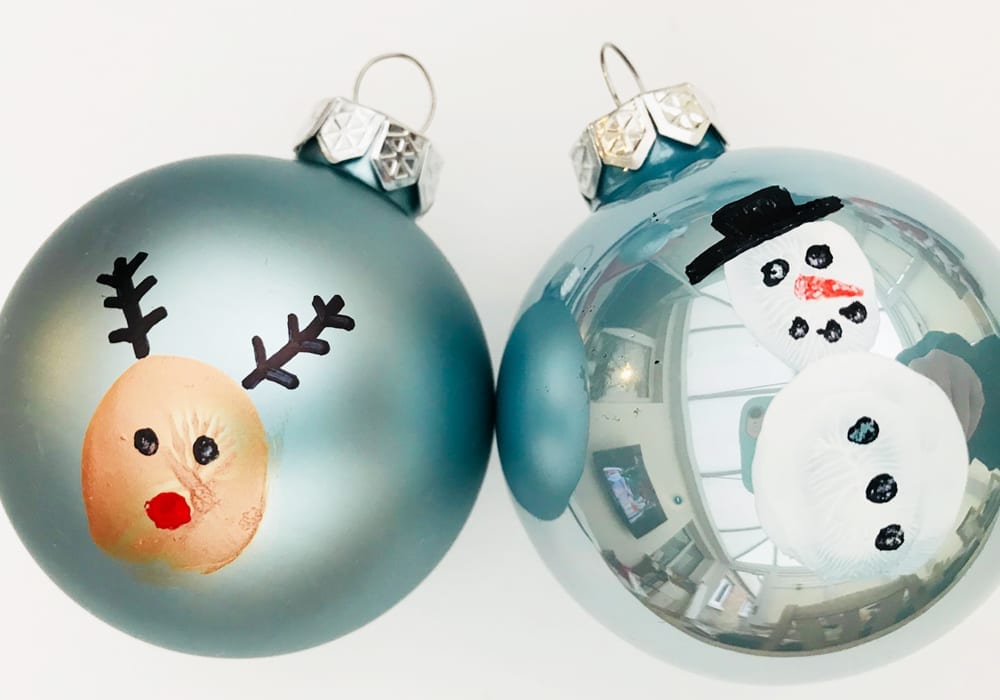 Make some personalised baubles for the Christmas tree that can be treasured for years to come. These reindeer thumbprint baubles take just 10 minutes to create and your children will love making their own special baubles to hang on the tree.
1
1
You will need:
Baubles – pale colours or pastels work best
Brown acrylic paint
Sharpie pens – one black and one red
2
2
Step 1: Make your thumbprint
Dip your thumb into some brown paint and carefully print it onto a bauble.
3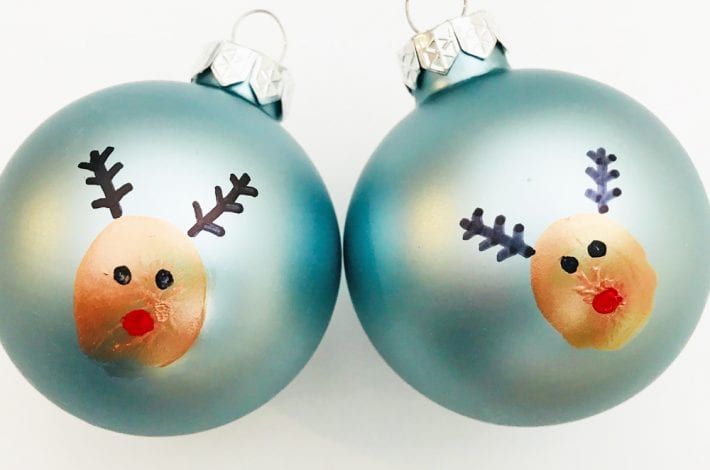 3
Step 2: Draw on the reindeer faces
Once the paint is completely dry then draw on little antlers, eyes and a red nose with permanent markers.
If you prefer to paint on the features you can do that instead.
4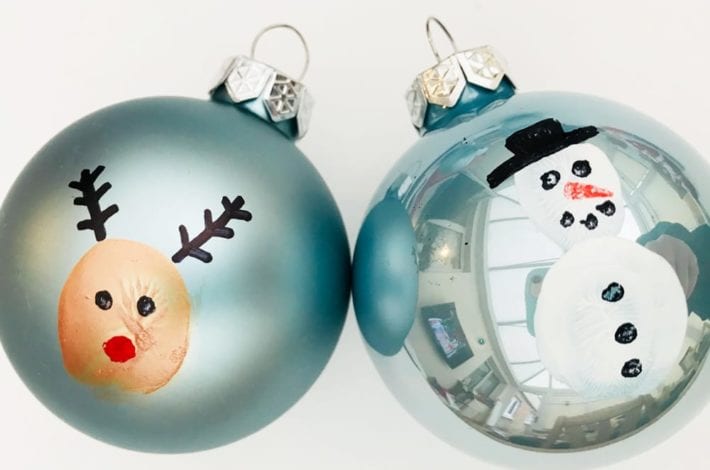 4
Step 3: Try making different designs from your thumbprints
Try making different Christmas designs using thumbprints.
We made this cute snowman.
You could try making a robin, penguin or an angel.
We recommend giving new designs a go on paper first before you add them to your baubles.
These thumbprint baubles make beautiful gifts for Christmas for your child to give out, to family, friends or their teacher