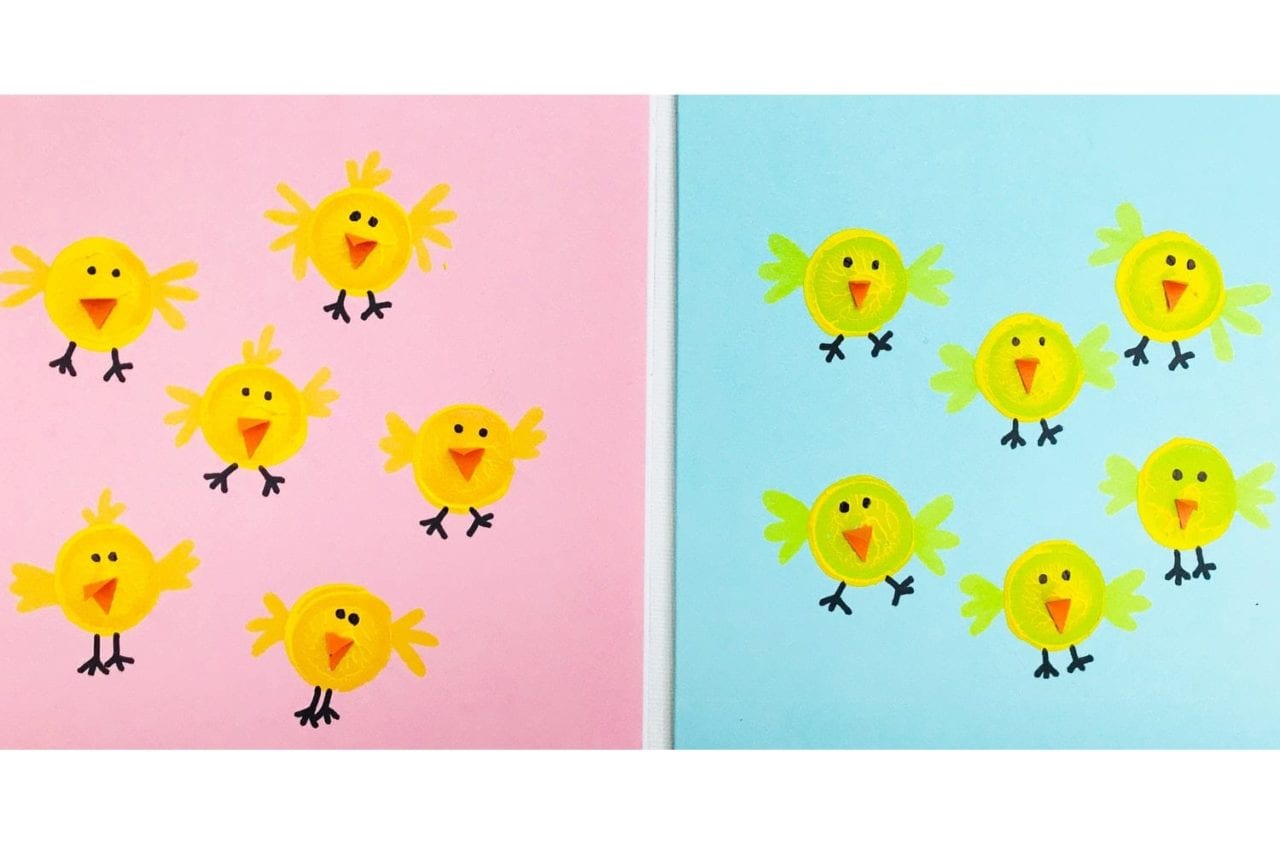 Printing with corks can make super cute little chick paintings.
This is a quick and easy cork print craft that even toddlers can enjoy. They'll love seeing these little Easter chicks appear.



You could even turn them into Easter cards or paintings to hang up on the wall!
Summary
Time: 10 minutes
Age: Toddlers to Little kids
Difficulty: Easy peasy
1
1
 You will need:
Corks
Yellow paint
Orange card
Card for the background – white or pastel coloured
Scissors
Glue
Sharpies or felt pens
2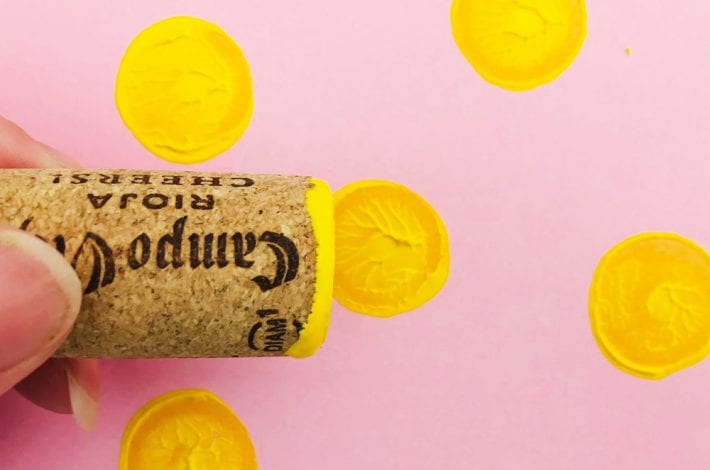 2
Step 1: Print with your corks
Dip a cork into yellow paint and print it onto your background card to make a yellow circle.
Each cork print will be a little Easter chick so space them out well so you have room later to add the details of your chick.
3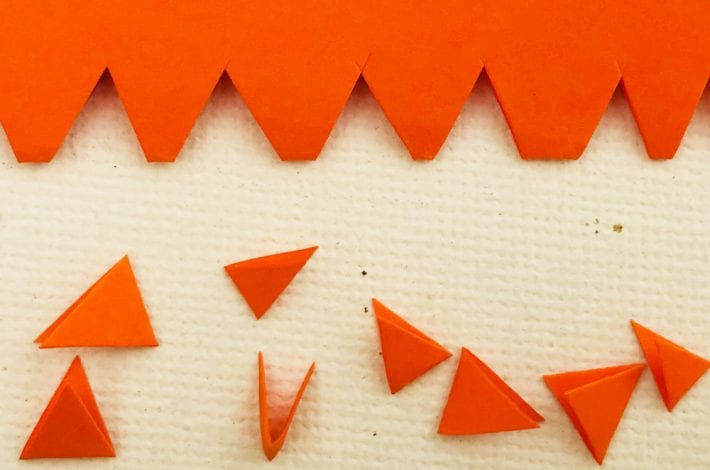 3
Step 2: Cut out little beaks
Fold a piece of orange card along one edge and then cut out lots of little triangle shapes along the folded edge.
This will give you lots of tiny little beaks.
4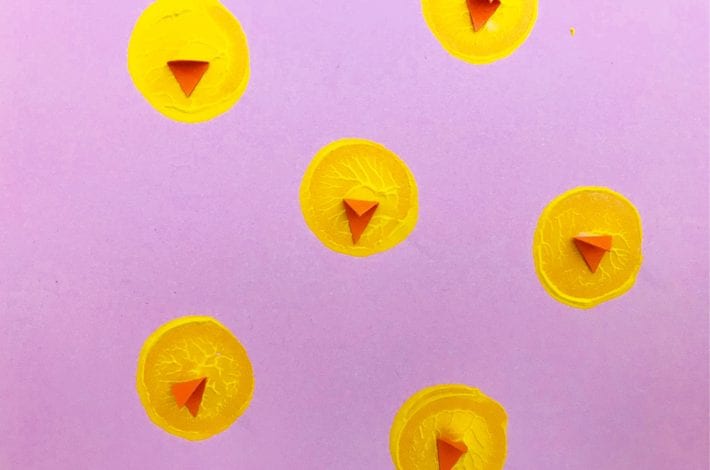 4
Step 3: Stick on the beaks
Put a little bit of glue on the back of each beak and stick them on your cork printed yellow circles.
5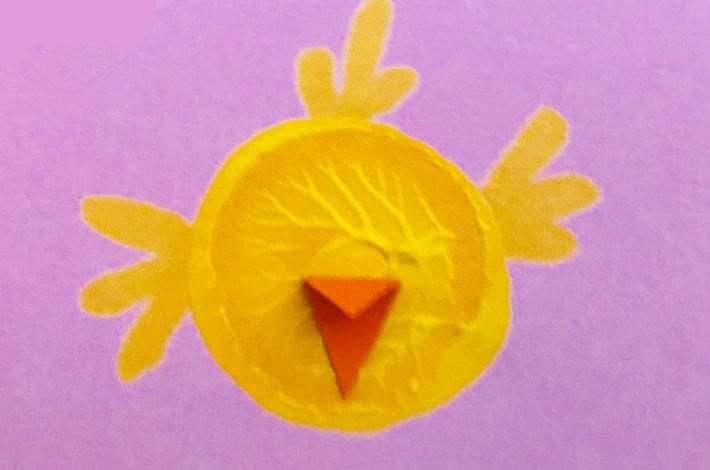 5
Step 4: Add some fluffy feathers
When your paint is dry draw on some wings and head feathers, using a yellow Sharpie or felt tip pen.
6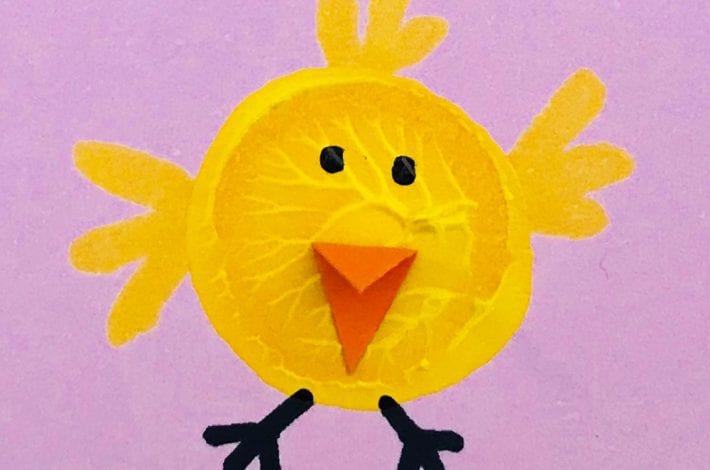 6
Step 5: Add the eyes and legs
Use a black pen to draw on two little dots for eyes and to draw some little legs.
Your chicks are now complete!