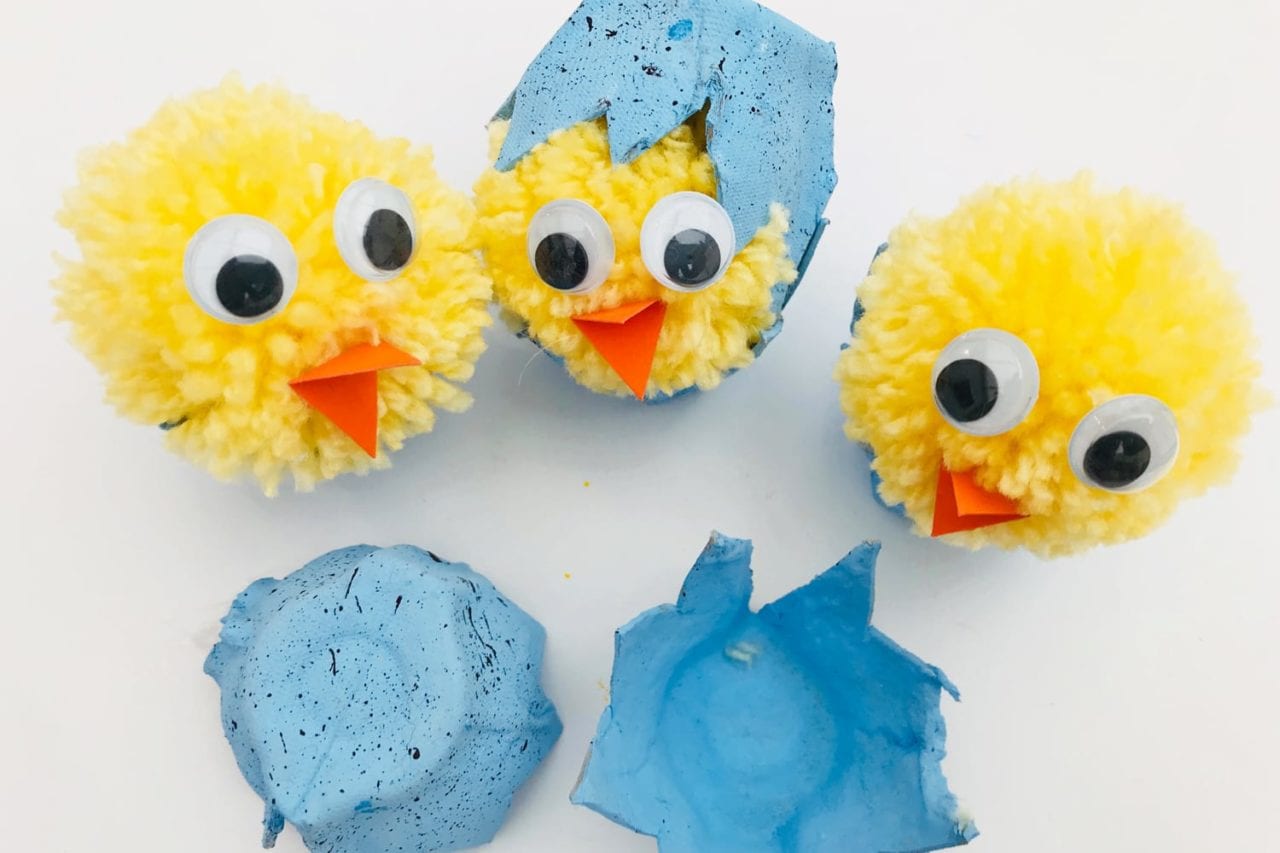 Make the cutest little pom pom chicks hatching out of their egg shells this spring. Enjoy this quick and easy egg carton craft for kids this Easter!
Summary
Time: 15 mins
Age: Toddlers to Little kids
Difficulty: Easy peasy
1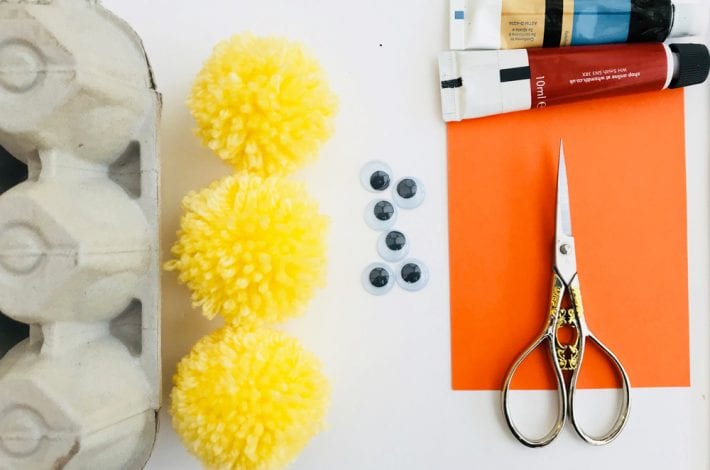 1
You will need:
Yellow pom poms
Orange card
Googly eyes
An egg box
Scissors
Glue – we used PVA glue
Acrylic paints
Paint brush
2
2
Step 1: Cut your egg box into segments
Carefully cut your egg box into segments of each egg cup.
3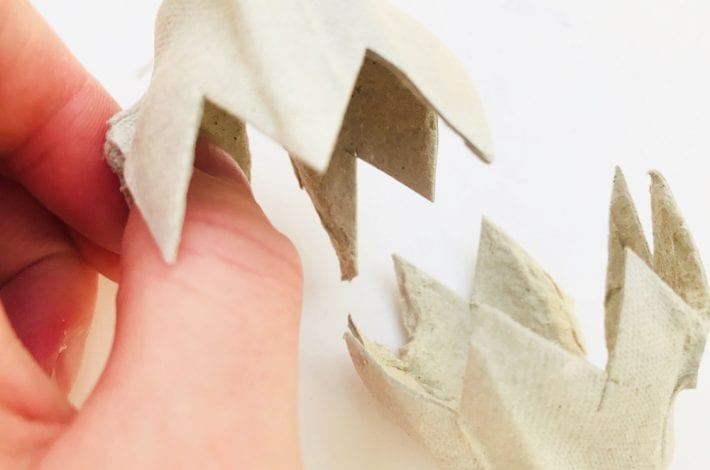 3
Step 2: Cut some cracks in each shell
Cut the edges of each little egg cup into zig zags.
4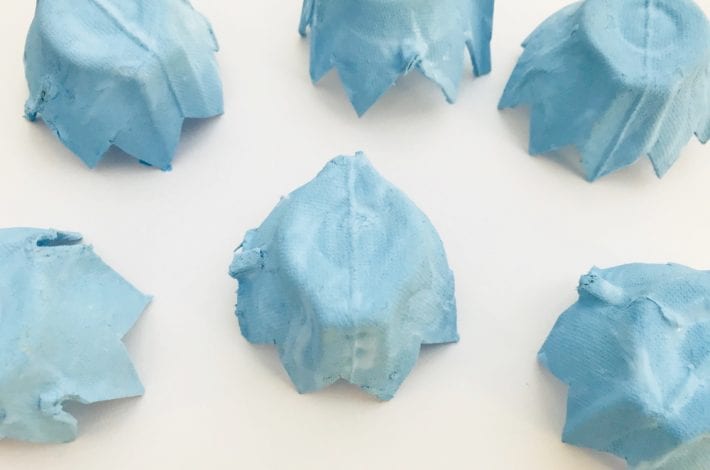 4
Step 3: Paint your egg shells
Paint each egg shell in your chosen colours.
We made a nice duck egg blue colour using blue and white paint.
5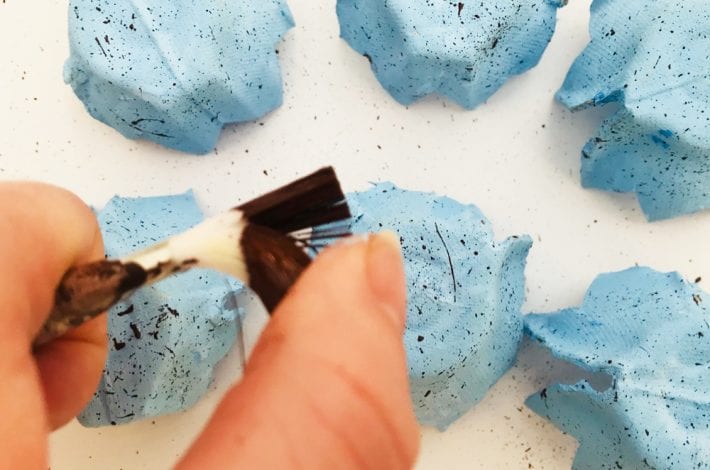 5
Step 4: Flick on some speckles
Dip a paint brush in brown paint and use your fingers to flick little speckles of paint all over each painted egg shell.
6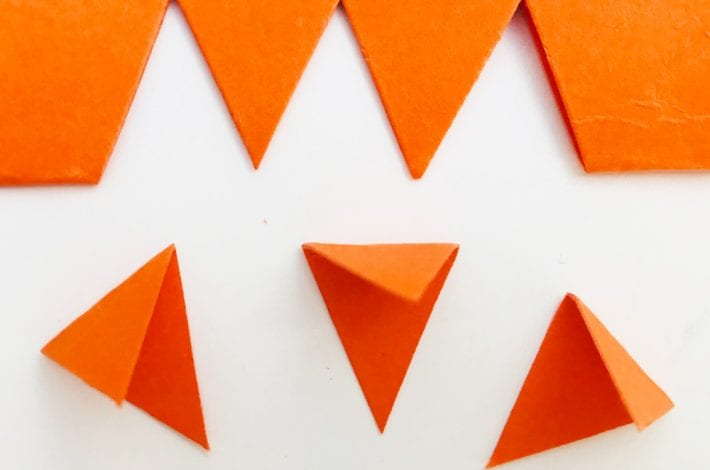 6
Step 5: Make some beaks
Fold a piece of orange card in half and cut out little triangles.
Open each up to make little diamond shapes for the chick's beak.
7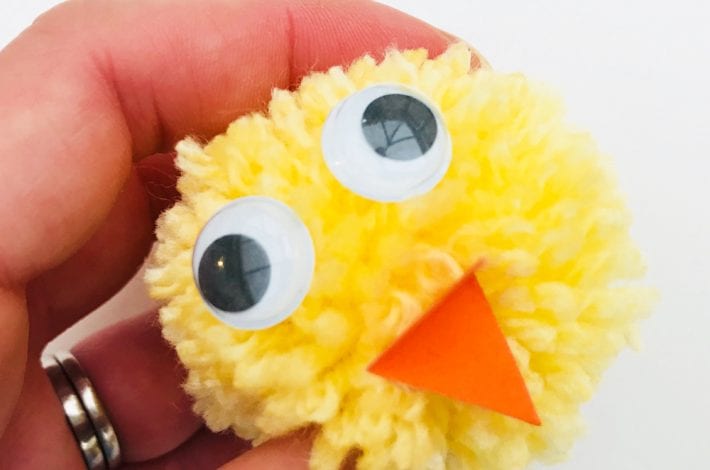 7
Step 6: Make your chicks
Gather three yellow pom poms.
You can buy these ready made.
Glue on googly eyes and your beak.
8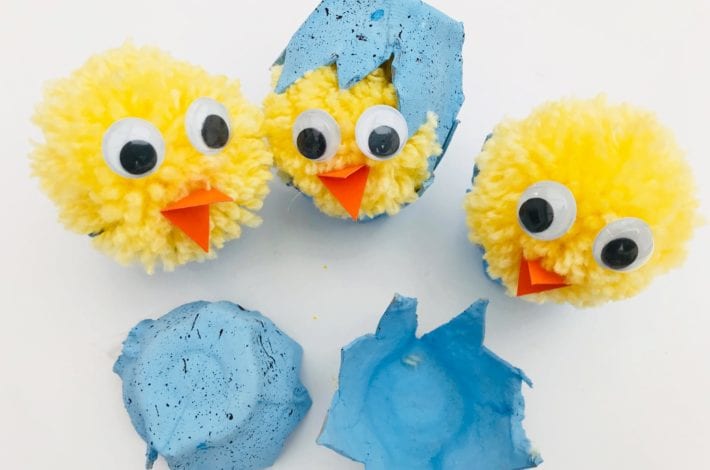 8
Step 7: Pop your little chicks in their shells
Pop each little pom pom chick into an egg shell and add another as a hat to make it look like your chick is hatching out of their egg.
Decorate the house with these little pom pom chicks this Easter or let kids enjoy playing imaginary games with them.
Enjoy this Hatching chicks egg carton craft!