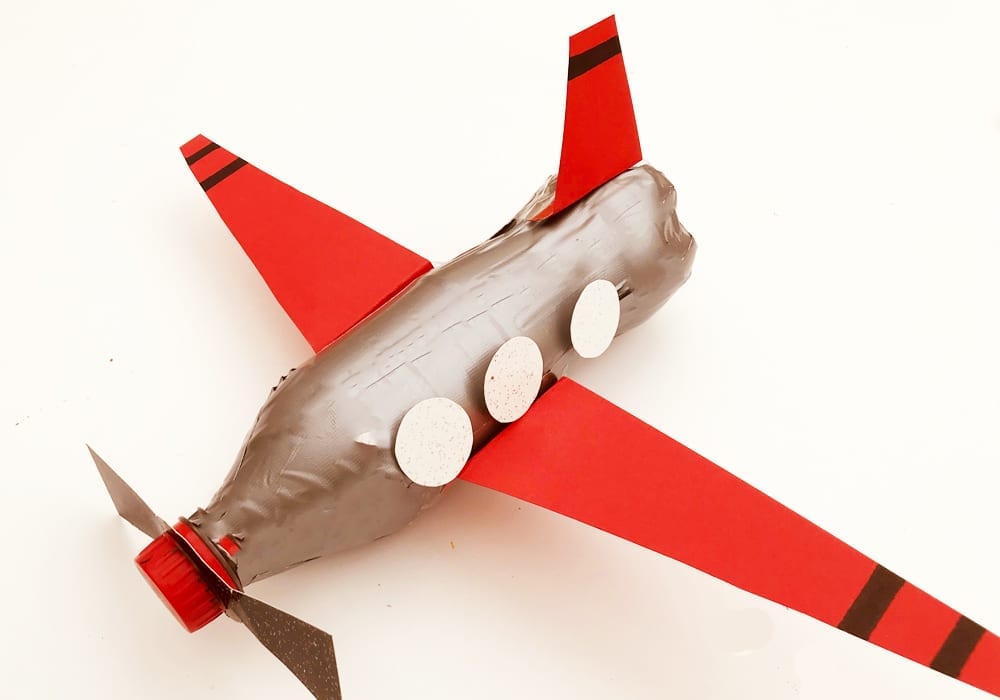 With this great airplane craft for kids, you can turn a plastic bottle into a whooshing plane in minutes. It's a quick and easy craft for kids to follow along to and they'll love playing with the airplane afterwards.
You can also cut a slit in the top and turn it into a piggy bank which they can use it to save up their pocket money.
Summary:
Time: 15 minutes
Age: Little kids to big kids
Difficulty: Easy peasy
1
1
You will need:
Plastic bottle
Card
Scissors
Pen
Duck tape
2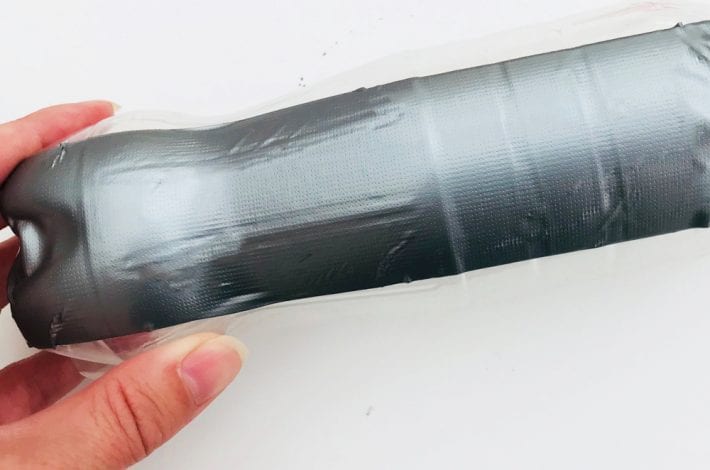 2
Step 1: Cover your bottle
Use duck tape to completely cover your plastic bottle. We used a nice silver colour for our aeroplane.
Smooth out any bubbles or kinks with your finger as you stick the tape on.
3
3
Step 2: Cut out the wings and tail
Cut out two wing shapes and one tail shape from card.
You can choose any colour you like.
4
4
Step 3: Make the propeller
Draw round the bottle top and use this as a guide to cut out a propeller from card.
It will sit at the front of the plane, at the top of your bottle.
5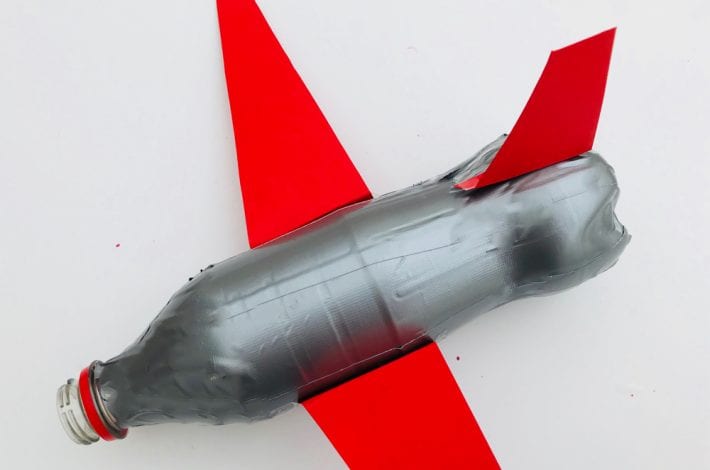 5
Step 4: Stick on the wings and tail
Use a glue gun or sellotape to stick on the plane's wings and tail.
Make a small fold at the end of each so you can stick them on neatly.
6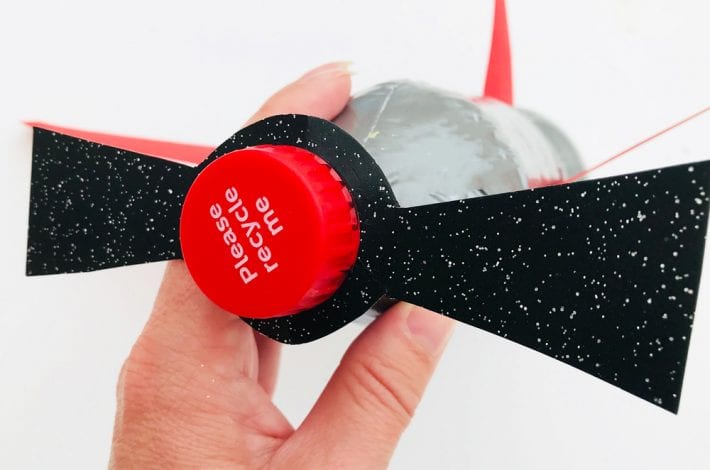 6
Step 5: Pop on the propeller
Unscrew the bottle top and place the propeller over the lip of the bottle. Then screw th bottle top back in place.
Your propeller can now turn round and round.
7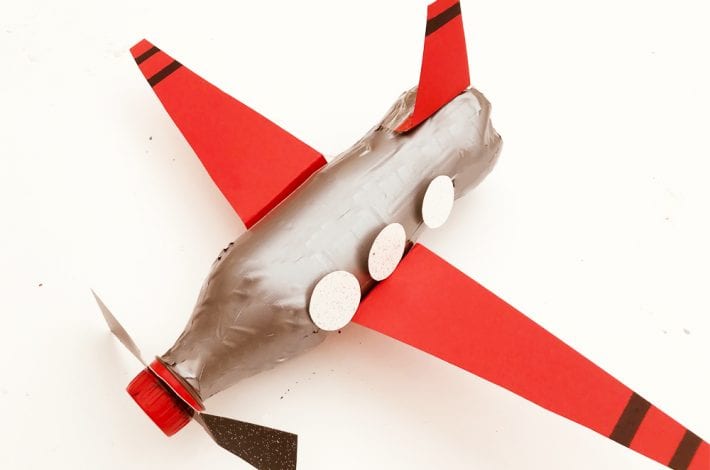 7
Step 6: Add the finishing touches
Cut out some circles out of card and stick on to make the windows.
And then use a pen to add any patterns or details to the wings and tail.
Your plastic bottle plane is all ready for take off!