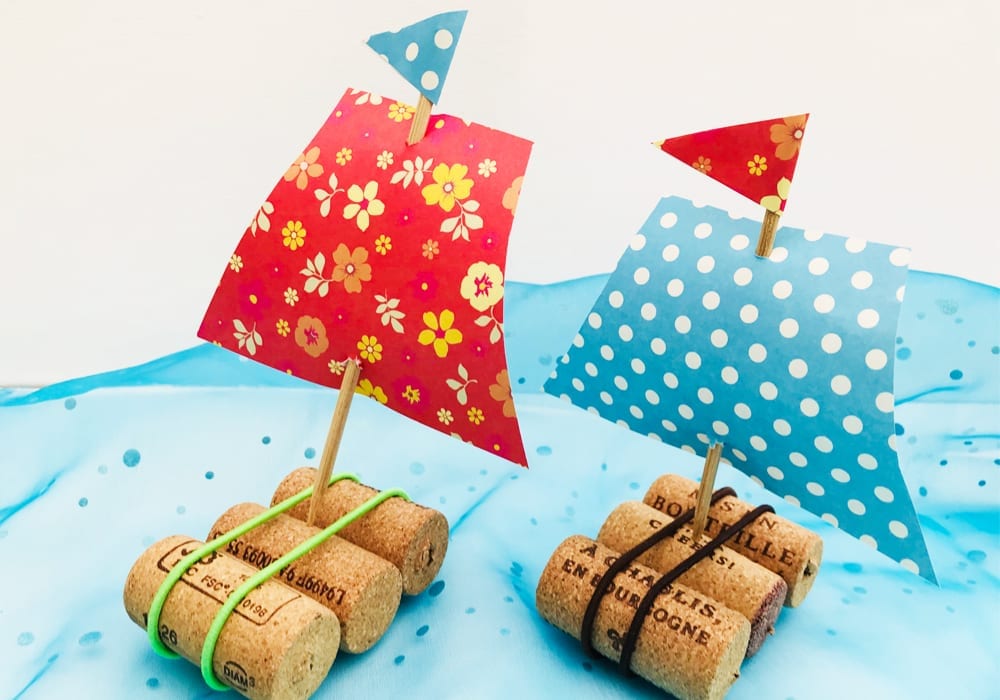 Fun Kids Crafts
Recycled Cork Sail Boats (That Actually Float)
You might that building a DIY boat would be complicated. But these little recycled cork sail boats make it so easy to put together.

They need just 3 used corks and some elastic bands to make a raft that actually floats! Take them out for a sail on the pond or paddling pool on a sunny day. Or you could even try them in the bath.

A perfect spring or summer craft for kids.
Summary
Time: 10 minutes
Age: Toddlers to Big kids
Difficulty: Easy peasy
1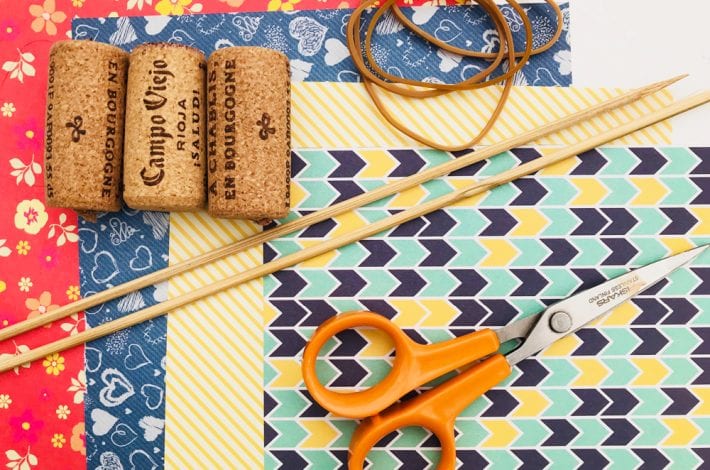 1
You will need:
corks (at least 3)
elastic bands
paper or card
scissors
straws (or wooden skewers)
2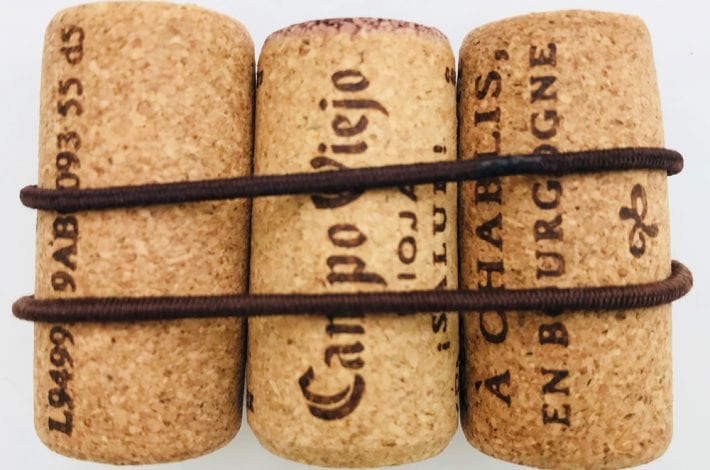 2
Step 1: Make your cork raft
Choose three corks and join them together with two elastic bands.
If you want your boat to be really secure then you can glue the corks first and then wrap the with the elastic bands.
Use a strong PVA glue or a glue gun if you're doing this.
3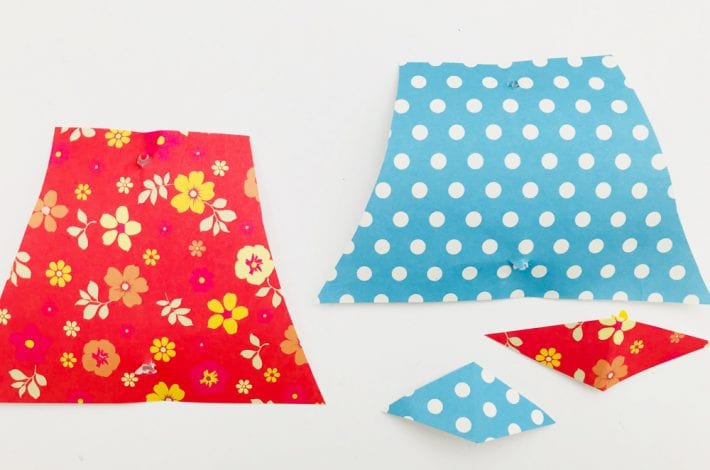 3
Step 2: Make the sails
Cut two sail shapes out of strong paper or card.
Then cut two little diamond shapes out of card/paper too (see step 5)
These will be your boats' sails.
4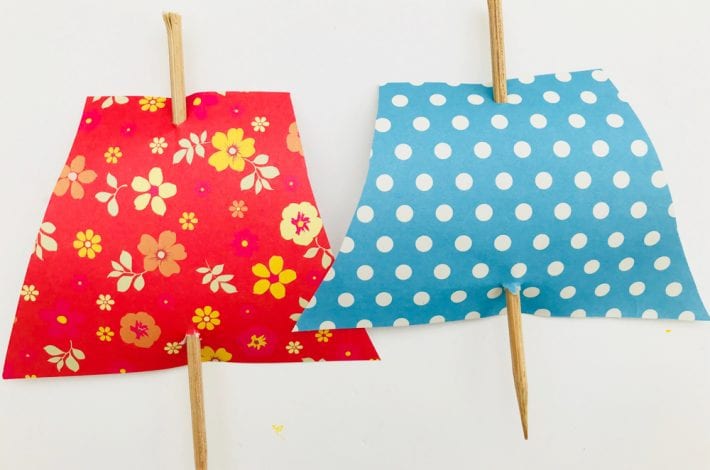 4
Step 3: Thread the sails onto their poles
Make holes in the sails using a hole punch and pass the straw through.
If you're using skewers then you can just poke the end of a wooden skewer through the top of your sail.
Push it through and make another whole at the bottom so that the sail is threaded onto the stick.
Take care with the pointy ends of your skewers if you are doing this craft with very small children. You might want to put a ball of blutac or plasticine on the top of the pole for added safety.
5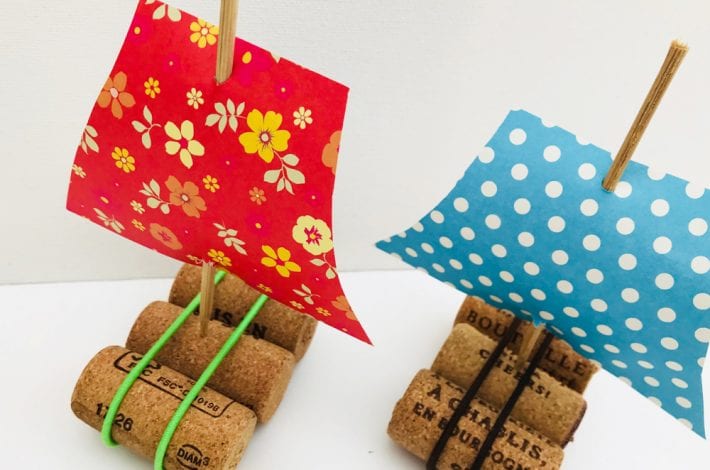 5
Step 4: Add your sails
Cut the straws or wooden skewers so they are not too long.
Then poke the pointy end of the skewer into the middle cork on your raft. Or if using straws, glue the bottom of the straw in place between the corks.
6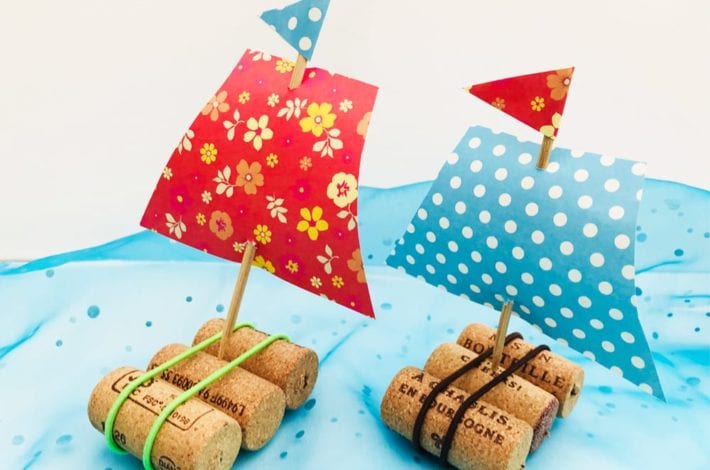 6
Step 5: Pop the flags on top
Fold the small diamond that you cut out of paper and glue it to the top of your flagpole to complete your boat.
Your cork boats are all ready to set sail. Are they strong enough to carry any tiny passengers?
Pin it for later
Recycle Cork Craft – Sail Boats