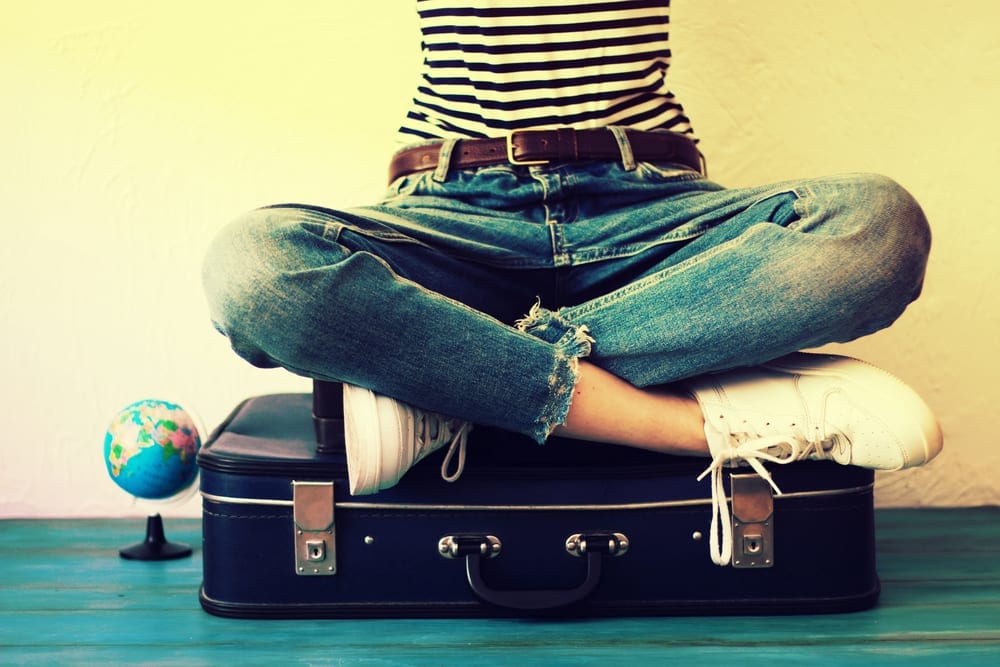 Before kids you had the luxury of a whole suitcase to yourself and probably had space for countless outfits and accessories galore. 
Now you're a mum, half your suitcase has probably been given over to all the kit and caboodle your children need. When it comes to your own things, packing light becomes not just a preference but a necessity. But you still want to feel and look good on your break.
These 12 packing hacks can help you pack lighter, smarter holiday suitcases.
1
1

Use packing cubes
These are genius inventions and a real lifesaver when it comes to packing as a family. 
You can use one packing cube for kids tops, one for kids bottoms. That way when you arrive at your destination you don't need to worry about unpacking each individual piece of clothing. You can just remove the packing cube and pop it on the shelf and you're good to go. 
Use one packing cube for each family member and when they're full, they're full. They can help you focus on how much space you have for your own stuff. If you can't fit it all in, then having the cube means you're forced to go back and edit it down.
2
2
Pack Strategically with a Capsule Wardrobe
Day to night outfits and mix and match items
Did you know that you can pack for a holiday with just 8 main items of clothing?
Even if that sounds absurd to you, there are a few tricks you can do use to bring down your suitcase size dramatically.
Choose key wardrobe pieces that work with different outfit combinations. 
For example you could take a black top with a detail like this cowl neck. It's then:
casual enough to wear over shorts in the day

pretty enough to wear in the evenings as well over a skirt or trousers.
That way it can be dressed up or down easily.
Or perhaps you could pack a dress that works as:
a day dress for the beach or for walking in town

a dinner dress with a necklace and heels for the evening. 
Be strict and if you plan outfits in advance you can really cut down on the amount of clothes you'll need. 
Pack one outfit only for each day of your holiday, with one extra if you need it. If you are travelling with babies or toddlers then make an exception to this rule and pack in a few extra T-shirts for those unexpected spit-ups or accidents!
3
3
Take go-with-anything shoes
Shoes are bulky and heavy. It can be tempting to want to pack a few pairs of your favourite heels and 3 or 4 flip flops, but in reality you only need 1 pair of each.
You will probably be wearing a pair of closed shoes to travel, so those could be your daytime shoes.
You could then pack 1 pair of flip flops or other day shoes if they are needed for whatever daytime activities you might be doing. Then you only need one pair of heels for the evenings. 
Choose evening shoes that are neutral in colour like beige or black, that can be worn with all your outfits. That will help you stick to just the 1 pair.
4
4
Roll don't fold
When you've got your essentials laid out, try rolling your clothes instead of folding them. Once they're rolled, stack them up in a line. 
This video here shows some really nifty ways to fold clothes so they take up the minimum amount of space.
5
5
Stuff your shoes
Use up every spare inch of space in your suitcase by stuffing your shoes. And it doesn't have to be with just socks.
Stuff them with phone chargers, cables, make-up and anything else that fits in snugly.
6
6
Pack key make-up pieces only
One thing that can really be pared down is the make-up bag.
Edit it right to the bare essentials, and only the pieces that you need for a daytime and evening look. Everyone has their own favourite key make up pieces. For some it's their eyeliner, for others it's lipstick, for others mascara. 
Keep it just to the make up items that you like to use the most to feel good or to a small selection that you use every day or every evening.
Another space saving tip is to decant your foundation into a tiny pot or bottle with enough to last you the week. 
A handy travel bag for your make up can help you too when you're on holiday. These lightweight drawstring make-up bags have become really popular in recent years. You can open them up and lay them out so that you have every product at your finger-tips. When you're finished you can then just pull the drawstring again and everything is gathered up to be stored neatly away.
7
7
Decant toiletries into reusable bottles or baby food pouches
Instead of taking heavy and bulky bottles of all your toiletries, decant them into smaller sized travel bottles like these.
It can save you kilos in weight and a lot of space too.
Another idea is to try reusable baby food pouches. These take up a fraction of the room to pack and are cheap to buy too.
8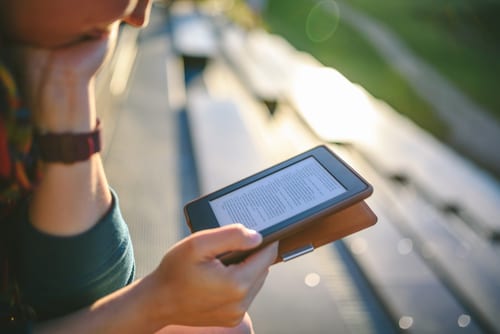 8
Load up a Kindle
You probably won't get hours and hours to laze about on a sun lounger and get lost in a good beach read, but you might still find short bits of time in which to relax with a book. 
Paperbacks can be heavy to carry around so why not load up an e-reader instead and make your own mission 'read list' for the holiday.
9
9

For summer holidays: fall in love with Hammam towels
Hammam towels are lightweight cotton towels that have become very trendy in recent years.
Not only are these Turkish towels super pretty – they're soft, very absorbent and compact. They fold or roll up to take up hardly any space in your suitcase.  You can use them in place of bath towels, beach towels or even as a play mat for the children to play on. 
They double up as a beach cover up, a breastfeeding cover up or even a makeshift sling. And they even work as a blanket or picnic blanket.
They're just so handy and take up a fraction of the space of normal towels. If you want to use them as bath or beach towels, buy Hammam towels that have a thin towel lining on the inside, so that they are more absorbent. 
10
10
For winter holidays: use vacuum bags for bulky items
For winter holidays, there will probably be some items that can take up a lot of precious room in your case – such as puffy coats or snowsuits.
For these, use vacuum bags to shrink them down. That way they will take up much less space and leave you more room to pack other essentials.
11
11
When travelling with babies, pack some clothes handwashing liquid 
If you're travelling with babies or toddlers it's always a good idea to pack some travel sized bottles of clothes handwashing detergent.
That way you can do some last minute bib or vest washing if your little one has sicked up all over the ones you've packed. Decant some into a small travel bottle so you have just enough for the trip.
12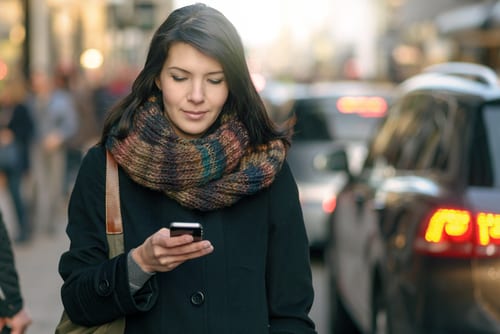 12
Wear your bulkiest clothes on the journey
You want to be comfortable on your journey, so you don't want to end up weighed down in all of your bulkiest layers. However, a few smart choices about what you wear, can help you save a lot of space in your luggage. 
Your shoes for the journey, for example, could be bulkier hiking boots or trainers as opposed to slim ballerinas.
If it's cold enough that you want to wear a coat for the journey, then choose your thicker coat as opposed to your thinnest jacket.
Travelling light takes a bit of planning and preparation.
It also needs will power to avoid popping in a few extra things into your luggage 'just in case'. 
But with all the kids' toys, bottles and creams floating around, you'll soon be glad you took a bit of time to cut down on your own luggage. 
So stay strong, strategize and then sit back and admire your neatly packed minimal case. 
Happy holidays!
Resources: Travel packing check list
Download our FREE TRAVEL PACKING LIST FOR HER here – a downloadable PDF Checklist for your luggage here, which includes hacks and product tips.
You can print it out, tick items off the list, and add your own things to the list as well.