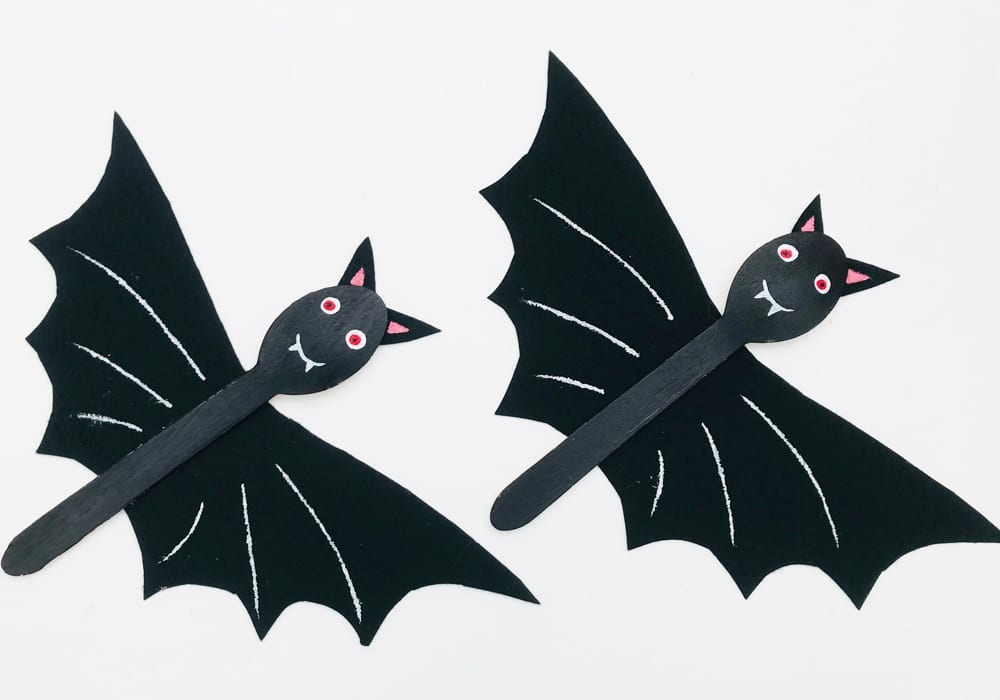 Halloween is just around the corner. It's a great time of the year to gather the kids together for a crafty afternoon together. Make decorations like this wooden spoon bat craft to help make your house as spooky as ever this year.
These brilliant little vampire bats are so quick and easy to make. You could make a whole colony of them and hang them from a length of string draped across the ceiling with pegs, to transform them into some eerie bat bunting. 
Summary:
Time: 10 minutes
Age: Toddlers to Big kids
Difficulty: Easy peasy
1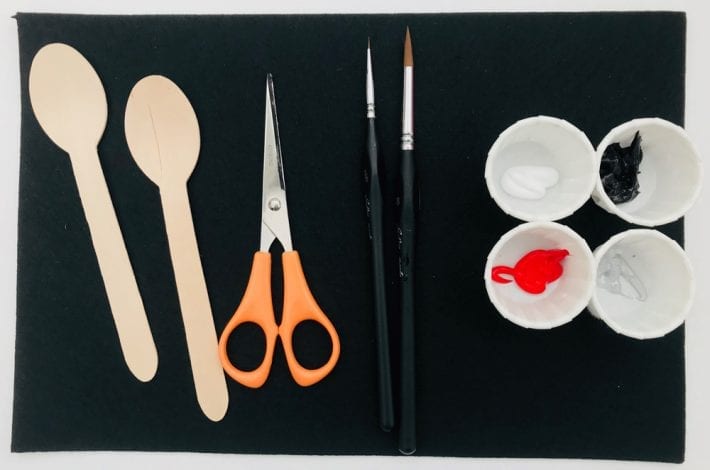 1
You will need:
Small wooden spoons
Black card
Black, white, silver and red paint
Paintbrush
Scissors
Glue
2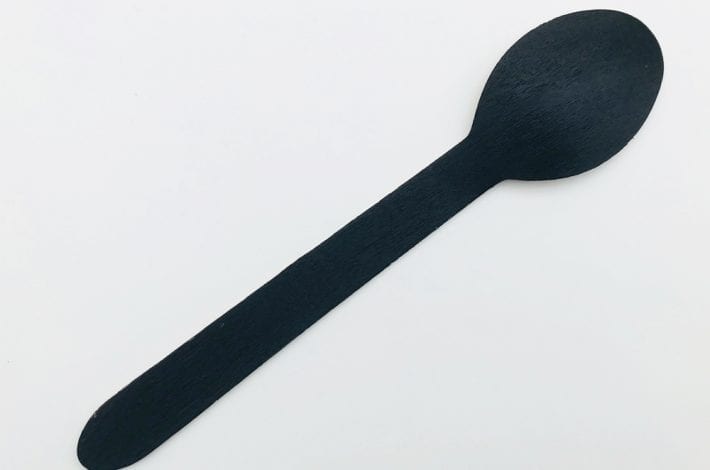 2
Step 1: Paint your spoon
Paint the back of your wooden spoon all over with black paint. We used acrylic paint, which covers the wood easily in a thick coat.
3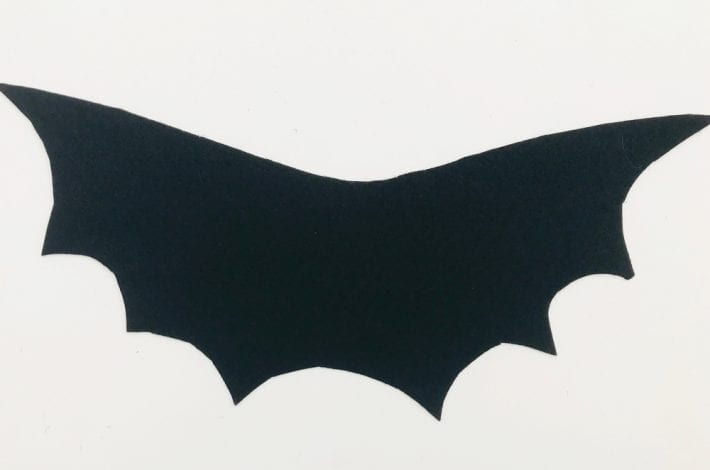 3
Step 2: Cut out your wings
Cut wing shapes from black felt. If you place your spoon on the felt first, then it can help you get an idea of what size your wings need to be.
4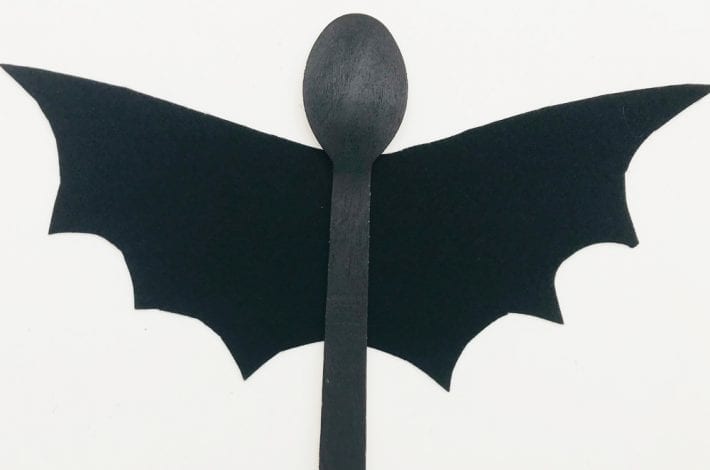 4
Step 3: Glue on the wings
Spread some glue down the middle of your felt wings and stick down the spoon. A glue gun works well.
If you don't have one then use strong, tacky glue and hold the spoon in place until it dries.
5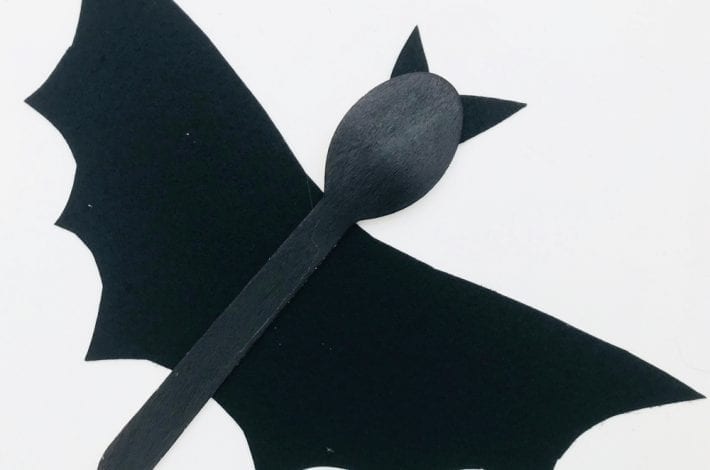 5
Step 4: Cut out little bat ears
Cut two little triangles out of your black felt and glue them to the back of the spoon at the top to give your bat some pointy ears.
6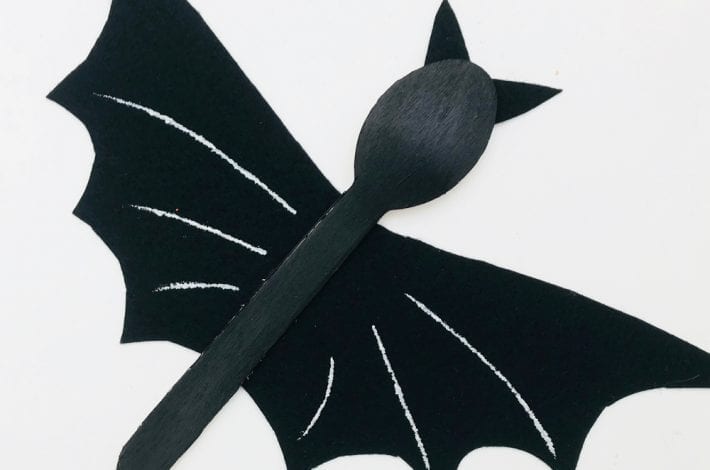 6
Step 5: Add silver lines to your wings
Using a fine paintbrush, paint some silver lines on the bat wings. You could also use a silver gel pen to draw them on.
7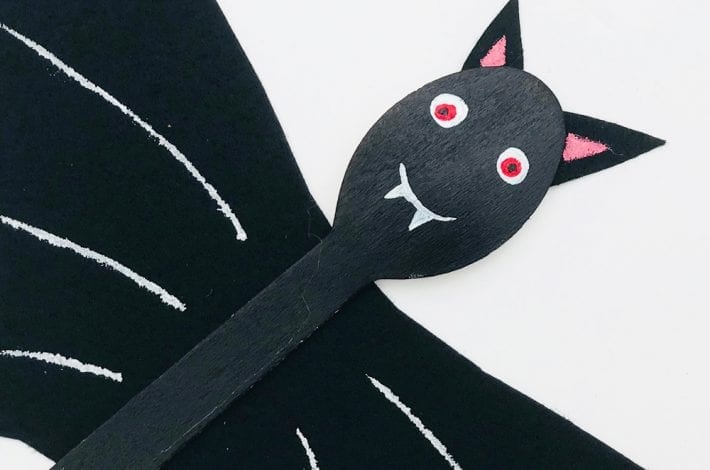 7
Step 6: Paint on the face
To finish off your vampire bat, paint on eyes, a mouth, the inside of the ears and don't forget to add some pointed teeth!
This vampire bat craft makes great Halloween decorations!