Kids love Valentines day and joining in. And there's nothing better for mums and dads than getting a beautiful homemade Valentines card from their little ones. These Valentine cards preschoolers can make use simple prints to make beautiful hearts out of dots! You could use the same method to make them into pictures instead of cards or, if you use fabric paint you could print these heart patterns on a bag or T-shirt to give as a gift.
Summary
Time: 15 mins
Age: Little kids to Big kids
Difficulty: Easy peasy
1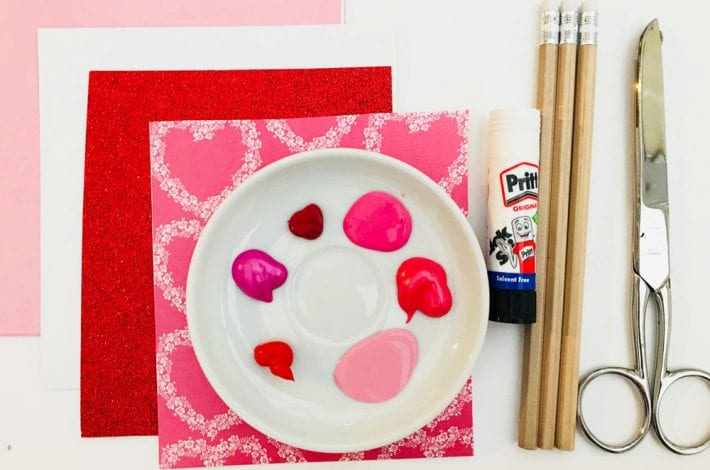 1
You will need:
Pencils with erasers on the end
Red and pink paints
Card and paper
Scissors
Glue
2
2
Heart Valentines Card 1 – Printing around a heart
3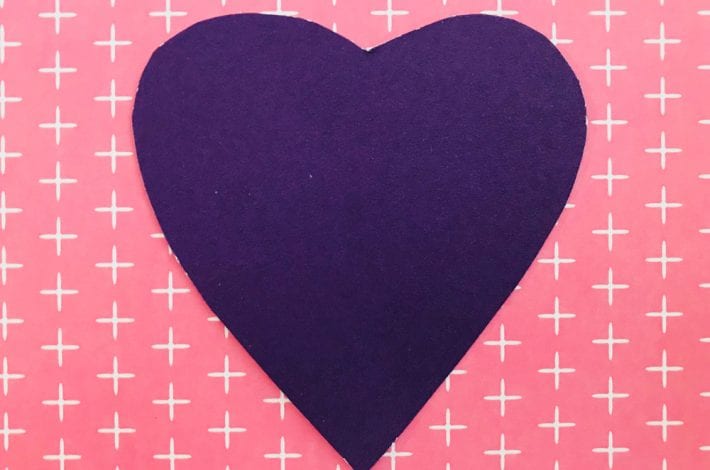 3
Step 1: Cut a heart shape out of card
Cut a heart shape out of a piece of scrap card.
This will be a template for you to print round.
Place it on a piece of card or paper to begin.
4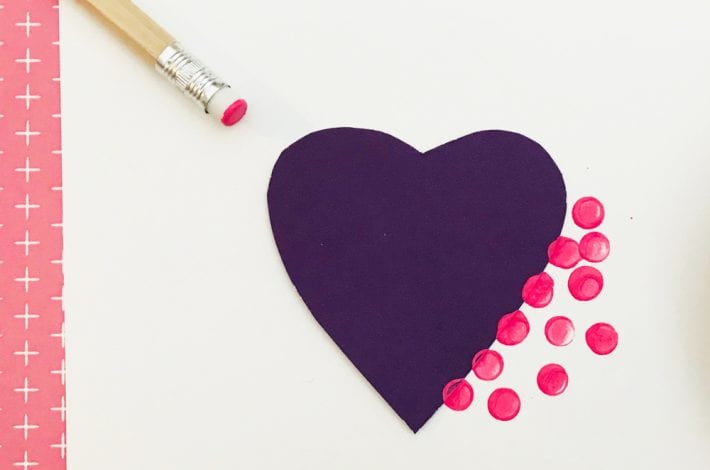 4
Step 2: Start printing dots
Dip the eraser at the end of the pencil into red or pink paint and start printing dots all round your heart.
Make sure you cover all the edges of the heart cut-out with dots.
You can print in different colours if you choose. We chose various shades of pink and red.
5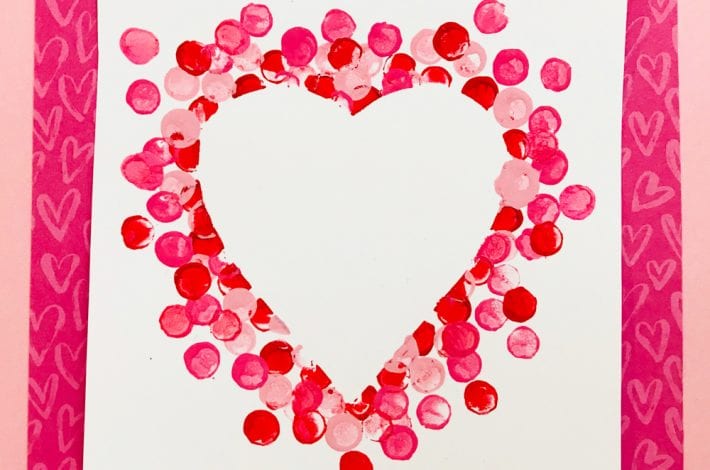 5
Step 3: Remove the template
Once the paint is dry remove the card heart template and you will be left with a white heart surrounded by beautiful dots.
Cut some card in a rectangle to make your Valentines card and fold it in half.
Then cut around the heart that you've created with your prints and mount it on the 'front' of the card to make a beautiful Valentines day card.
6
6
Heart Valentines Card 2 – Printing inside a heart
You can also make a card template from a square of card with a heart shape cut out of the centre.
This time you will be printing inside the heart to make a colourful heart shape filled with red and pink dots.
7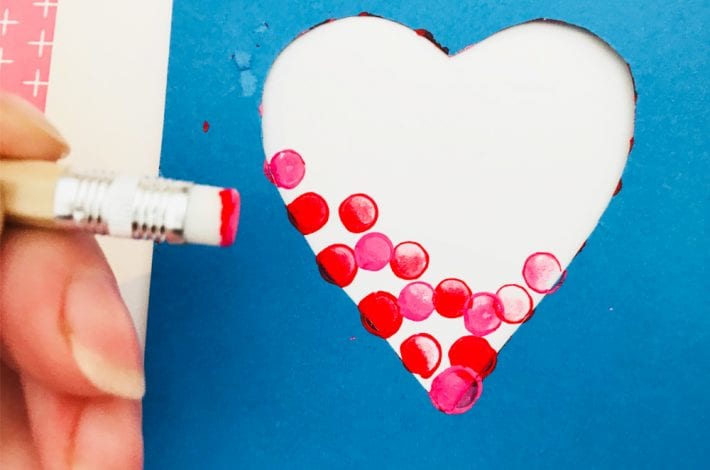 7
Step 1: Cut out a heart and print inside it
This time take a piece of card and cut a heart shape out of the middle of it, leaving the rest intact.
Once again dip your eraser in red or pink paint and start printing dots until you have covered the whole area of the heart.
Again make sure you go right up to the edges of your cut out and cover them with dots so that you get a clear heart outline.
8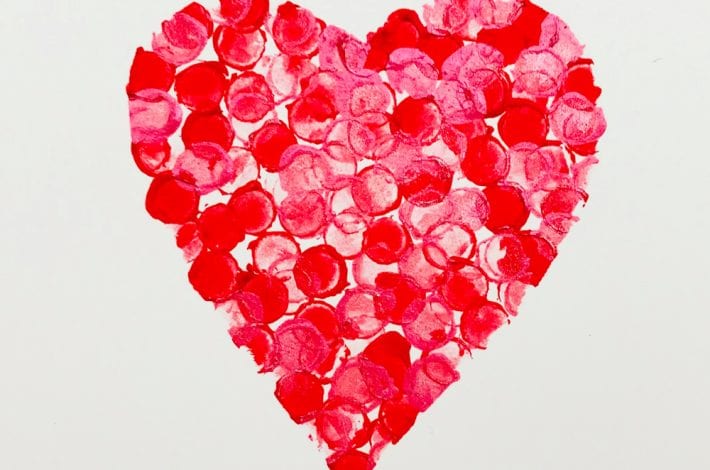 8
Step 3: The big reveal
Once the paint is dry remove the template and admire your colourful heart.
You can mount these on a piece of card as a picture, or add them to the front of a folded bit of card to make a Valentines card.
We love these heart Valentines cards preschoolers can make!