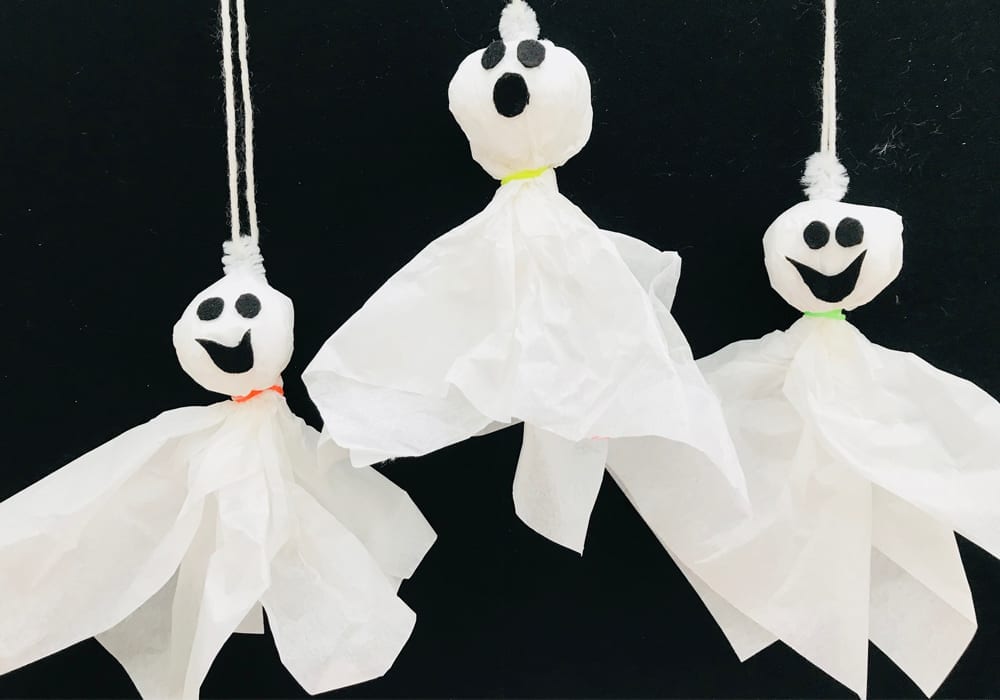 Who said that decorating your house for Halloween had to be complicated?
This little tissue ghost is ready in minutes. A few of them can be hung from ribbon to make some spooky bunting that stretches right across the room.
Summary:
Time: 5 minutes
Ages: Little kids to Big kids
Difficulty: Easy peasy
1
1
You will need:
White tissue paper
White pipe cleaners
Cotton wool balls
Elastic bands
String
Black felt or card
Scissors
Glue
2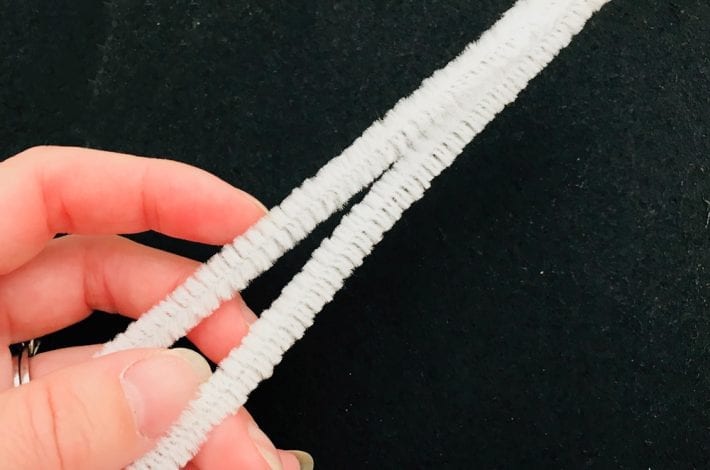 2
Step 1: Bend your pipe cleaner
Take a white pipe cleaner and fold it in half.
Press down on the folded end to make it nice and flat.
3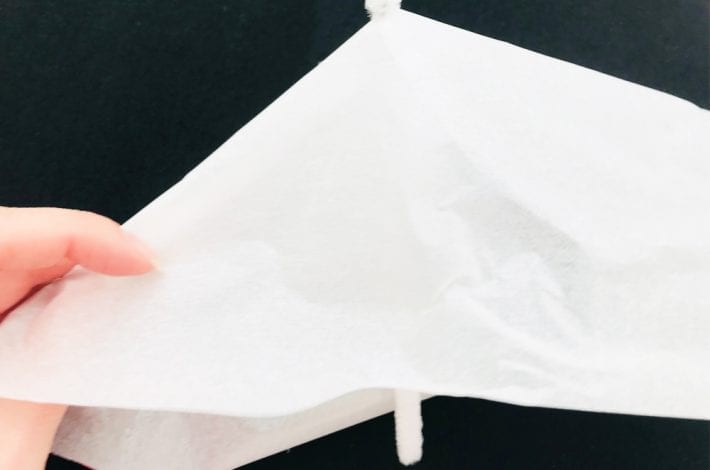 3
Step 2: Poke it through a piece of tissue paper
Poke the tip of the folded pipe cleaner through the middle of a piece of tissue paper. Just leave a very small end poking out of the top.
This will act as a 'hanger' so that you can tie string to the top of your ghost and hang it from the ceiling.
4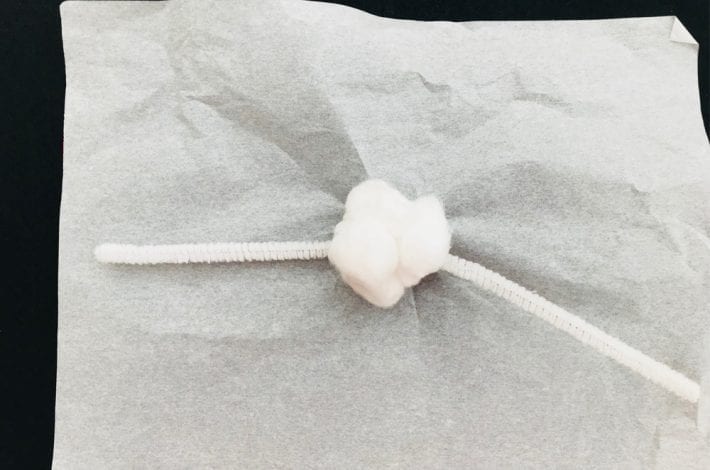 4
Step 3: Add some cotton wool balls
Turn your piece of tissue paper over and place some cotton wool balls in the centre.
If you don't have any cotton wool balls you can scrunch up a piece of newspaper or a tissue instead.
5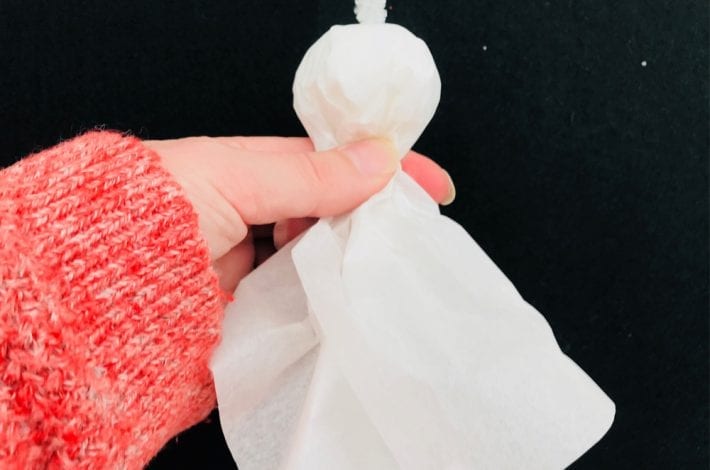 5
Step 4: Scrunch up your ghost
Turn your tissue paper back over again. Smooth the top of the tissue paper over the cotton wool balls and scrunch the tissue up underneath.
This makes the ghost's head. Pop an elastic band over the base to fit it in place.
6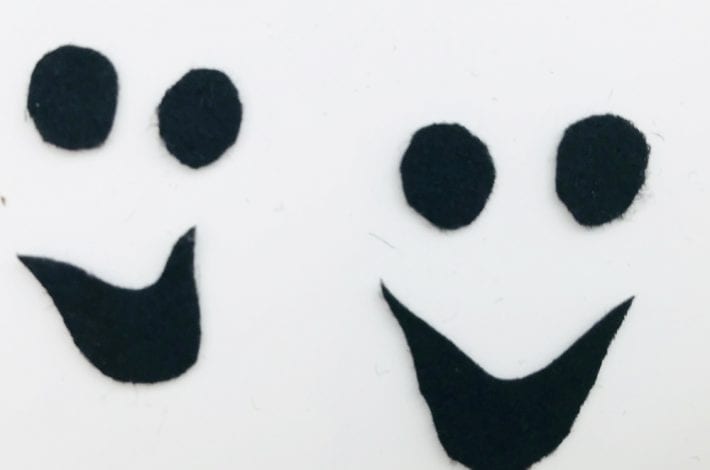 6
Step 5: Make some spooky faces
Cut some little eyes and mouths out of black felt or card.
You can also just draw the ghost's faces on with a black pen if you prefer.
7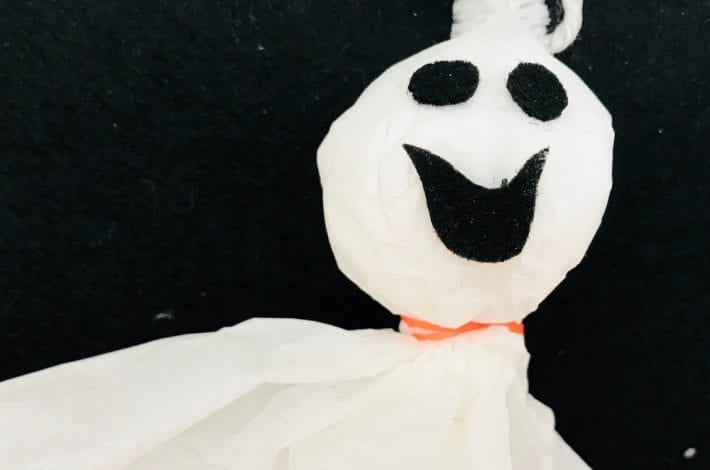 7
Step 6: Glue on the face
Glue on the felt eyes and mouth to give your ghost a spooky expression.
Then bend the pipe cleaners underneath the tissue paper outwards, to make your ghost's arms stick out and give it a spooky shape.
8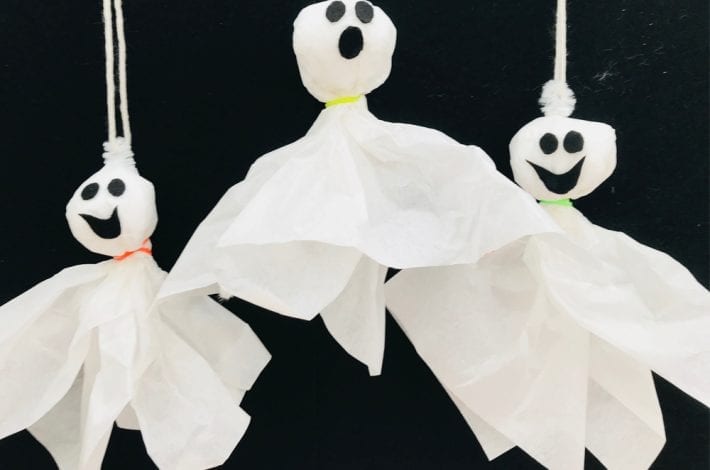 8
Step 7: Hang your ghosts in a spooky display
Thread some string through the top of your tissue ghost (through the pipe cleaner) and hang it from a piece of ribbon.
You can hang them up individually or tie a few of them to a piece of ribbon to make ghost bunting.
These easy tissue ghosts can make your home Halloweeny in minutes!