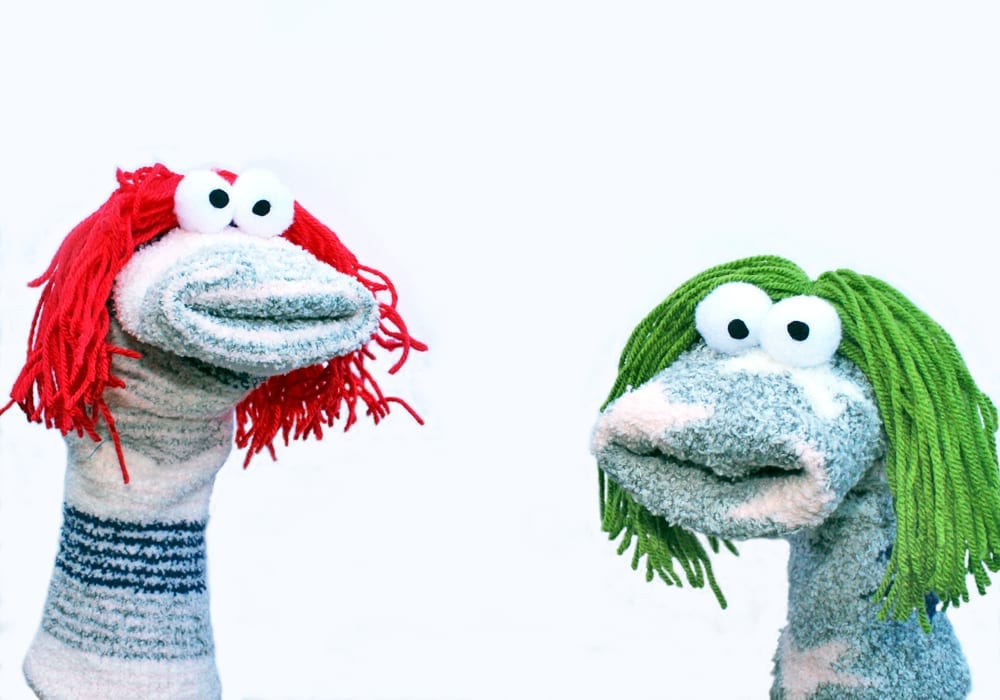 Fun Kids Crafts
No Sew Sock Puppets
Sometimes the tried and trusted crafts are the best.
Toddlers and little kids just love playing with sock puppets.
As this craft here is for no sew sock puppets, they're quick and easy to make too. Then your child can spend hours of happy playtime putting on a puppet show.
All you need is a sock, some wool and whatever crafty bits you've got lying around.
Below we've created fun monster puppets. However, you can use the same technique to make your socks into any kinds of puppets you like. They could be animal puppets, alien puppets or even wizard puppets.
Summary:
Time: 10 minutes
Ages: Toddlers to Big kids
Difficulty: Easy peasy
1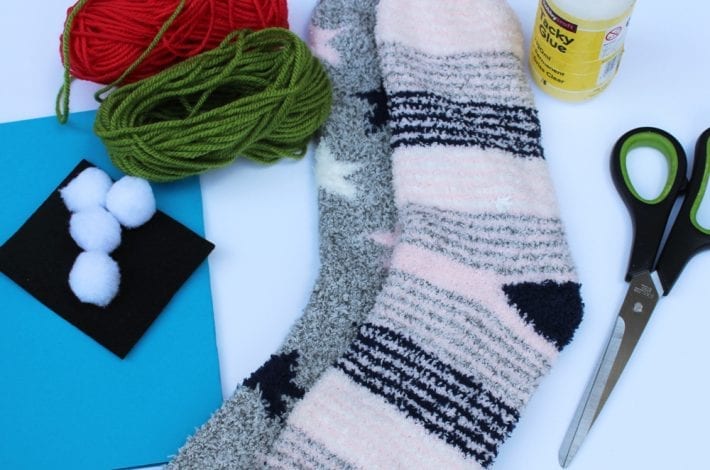 1
You will need:
Odd socks
Coloured card
Scissors
Wool
Glue
Pom poms, ideally white
Black felt
2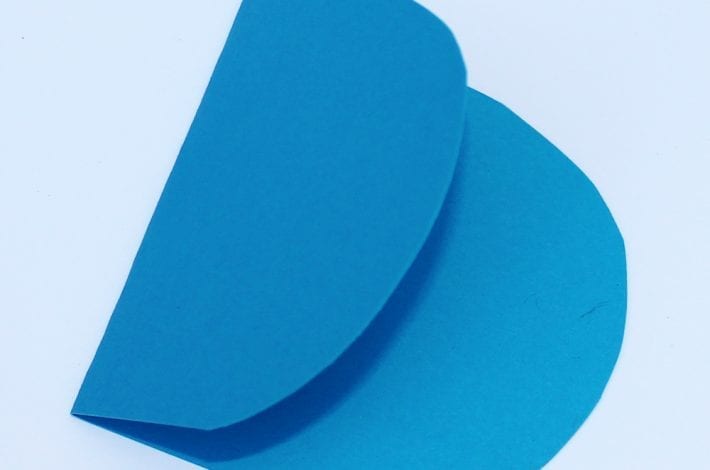 2
Step 1: Fold the card
Fold a piece of card. With the folded edge at the bottom, draw a semi-circle and cut round it.
You can now open up the card and see that that it's a little 'mouth'.
3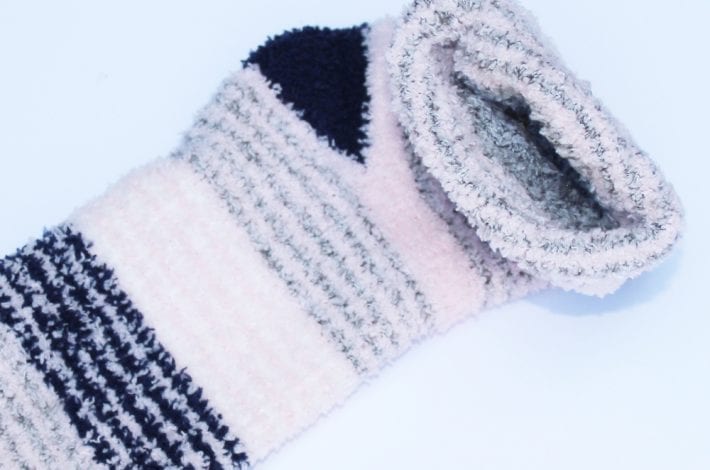 3
Step 2: Put the mouth in place
Take the cardboard mouth and position it inside your sock.
Put it in the opening, and then push it right to the end. When it's at the toe end, push the toe of the sock into the fold.
Pop your hand inside the sock and have a go at making the mouth open and close.
4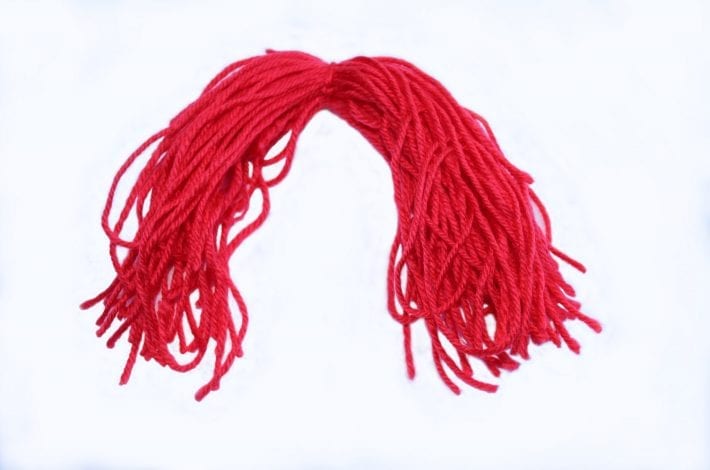 4
Step 3: Make a funky hairdo
Take some strands of wool and tie them together in the middle.
Cut it to whatever length you like at the sides. You can even plait it if you like.
5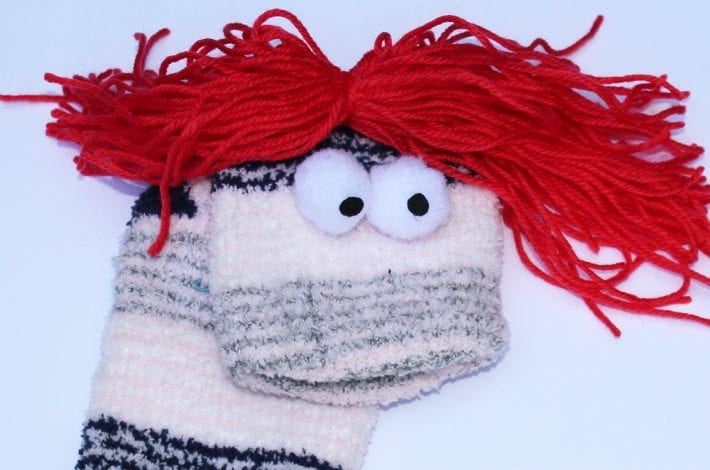 5
Step 4: Glue on the hair and eyes
Glue your hair in place. A glue gun works well but you could also use PVA glue. Just hold it in place and wait for a while until it sticks.
To make the eyes take your pom poms – we used white ones. Cut out small circles of black felt and glue them on. Then stick your pom poms into place on your sock puppet.
If you don't have pom poms you could cut some round shapes from felt for the eyes instead. Or use buttons.
6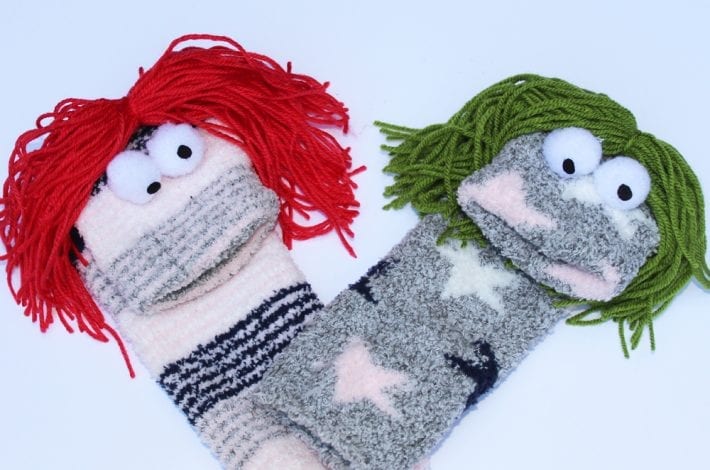 6
Step 5: Make a friend for your sock puppet
Repeat the process again with the other sock to make a second sock puppet. You can make more if you'd like, changing their hair or gluing on accessories to make them different.
Now your child can put on a puppet show with different characters.
What kind of mischief will these little sock monsters get up to?
Benefits of Puppet-Play for Children
Puppet shows are a great activity for kids to enjoy and they often they start doing them all on their own.
They help with:
Imagination. Children have to come up with story lines, characters and events. Which all takes a lot of imagination and creativity.
Fine motor skills. They have to use their fingers to make the puppets wiggle and move. This all means practising those fine motor skills.
Role play. Kids can use the characters in their story to express feelings. These might be ones that they themselves have. Or they might act out scenarios that they worry about.
Speech. In order to put on a puppet show they have to speak loudly and clearly so that their audience understands what is happening. All this practise helps with their speech too.
Confidence. Putting on any kind of performance helps kids develop confidence and find their voice.