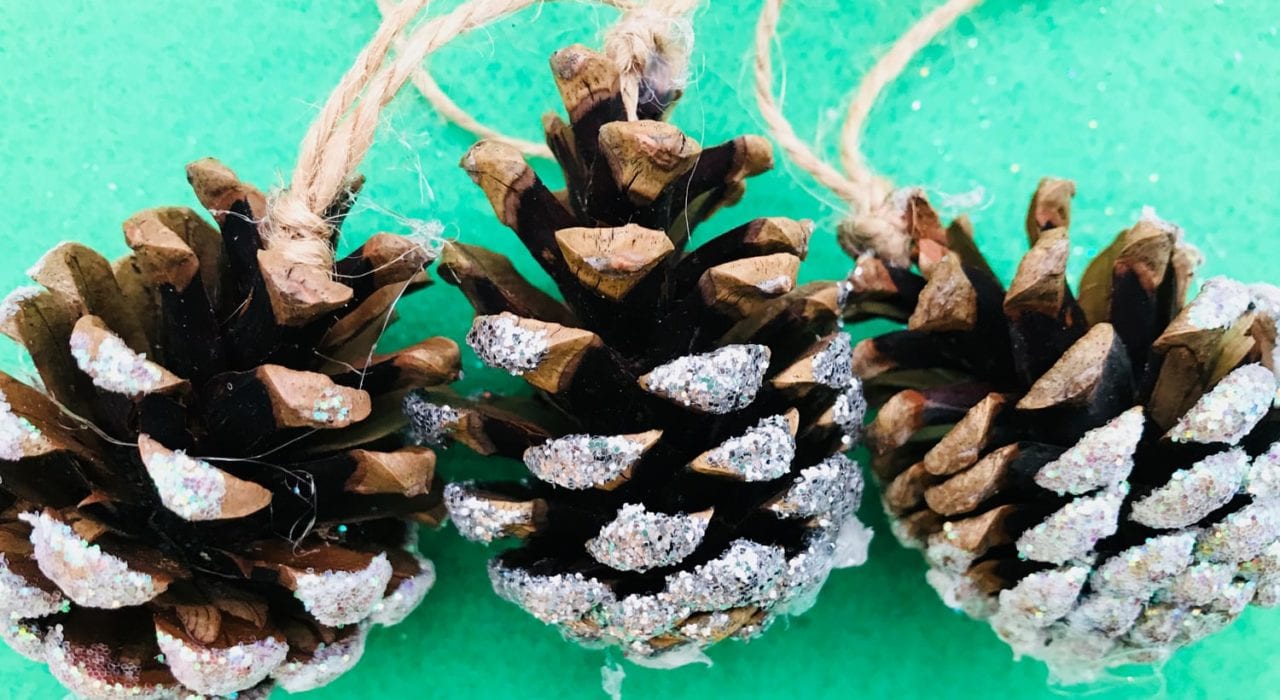 These beautiful pine cone decorations are quick to make and a great Christmas craft for kids. They can be arranged in a bowl, lined up on a mantelpiece or hung from the tree. Children will love creating these sparkly festive decorations.
1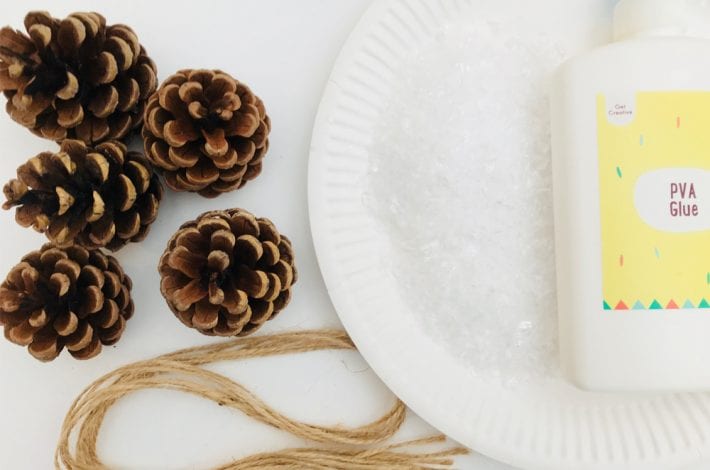 1
You will need:
Pine cones
PVA glue
Artificial snow and/or glitter
Twine or ribbon
A glue gun
2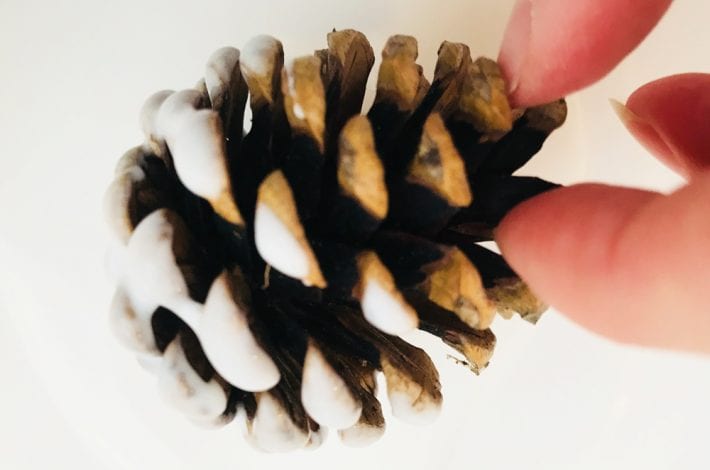 2
Step 1: Roll your pine cones in glue
Squeeze some PVA glue onto a paper plate and roll your pine cones into the glue.
We chose to just cover the bottom half of our pine cones but you might like to cover the whole thing.
3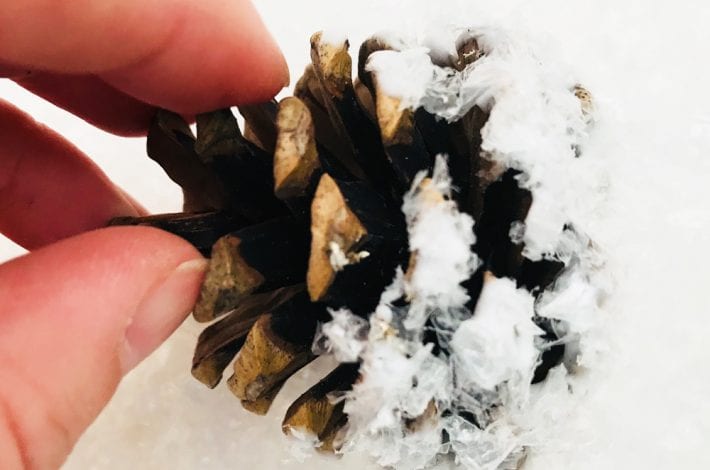 3
Step 2: Add some snow
Pour out some artificial snowflakes onto another paper plate.
You can buy these cheaply online or at craft stores.
Roll your pine cone into the snow to make sure every glued area is covered.
Once your pine cones are dry tap or shake to remove any excess snow.
4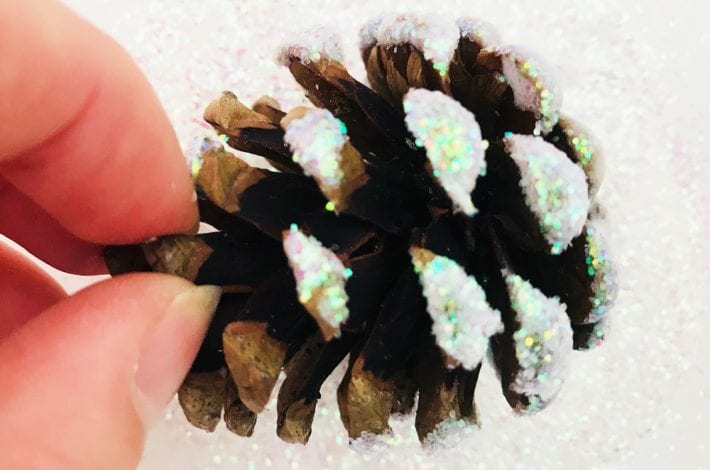 4
Step 3: Add some shimmer with glitter
If you don't have artificial snow then you can roll your glue covered cones in glitter instead.
This makes them sparkle and shine and is just as effective.
5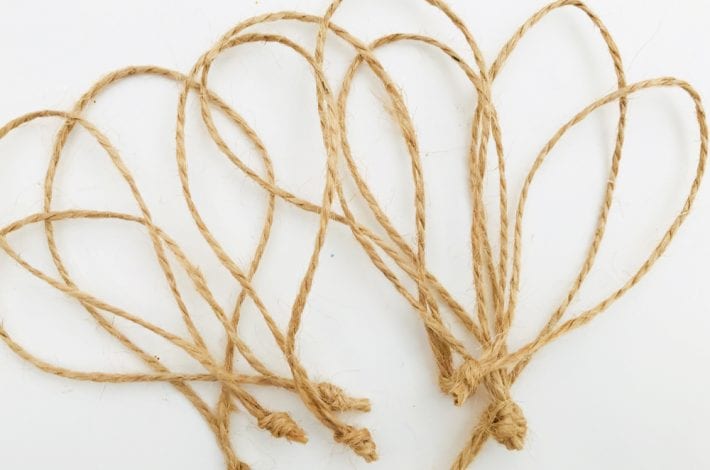 5
Step 4: Tie some twine to hang your cones
Take some twine (or ribbon) and make loops. Then knot to make a hanger for your snowy pine cones.
6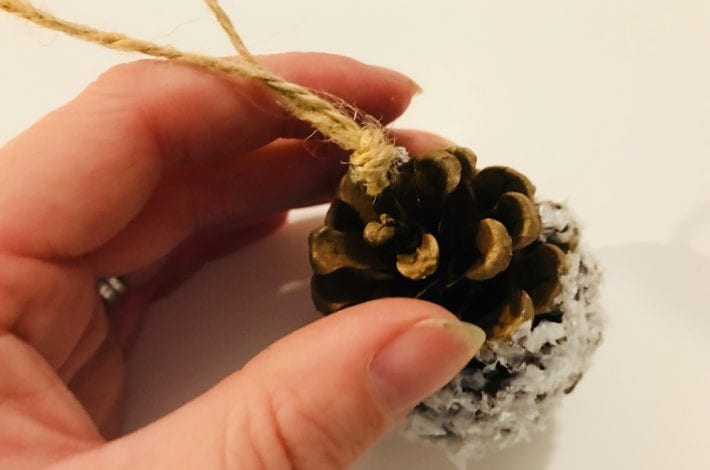 6
Step 5: Glue on the hangers
Use a glue gun to fix the hangers to your snowy pine cones.
They are now ready to hang on the Christmas tree.
These beautiful pine cone decorations would make lovely handmade gifts for your child to make to give out at Christmas.