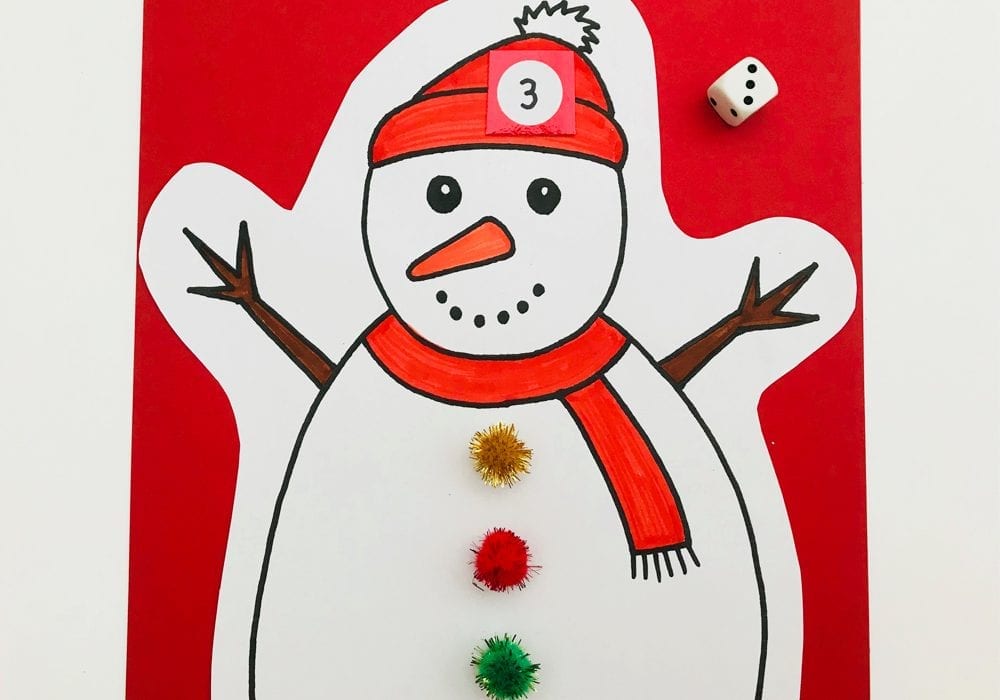 Learning to count can be a tricky skill for little ones to grasp at first. Even if they know their numbers 1-10, they can find it hard to count out individual things in the right order.
Practice counting in a fun way for them with this snowman numbers game. The
FREE printable snowman
can be printed out to get started and use coloured pom poms to start the counting fun.[
Summary:
Time: 5 minutes
Ages: Little kids to Big kids
Difficulty to make: Easy peasy
Skill: Learning to count and first additions
1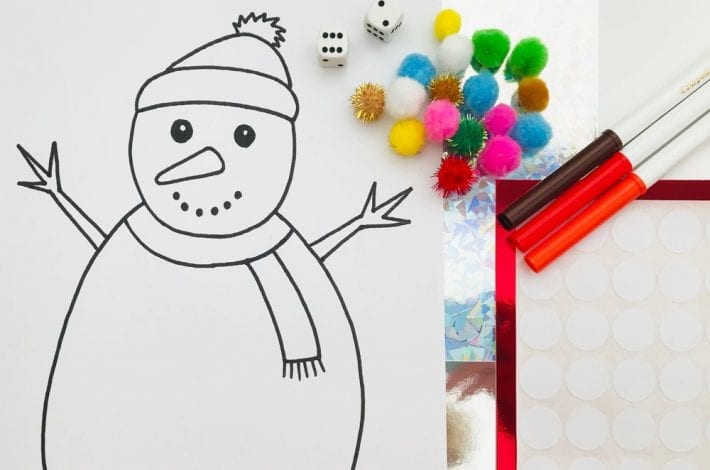 1
You will need:
Our FREE snowman printable – click here to download
Coloured felt pens
Coloured pom poms
Dice
Red card
Round white stickers (or white paper circles)
Scissors
2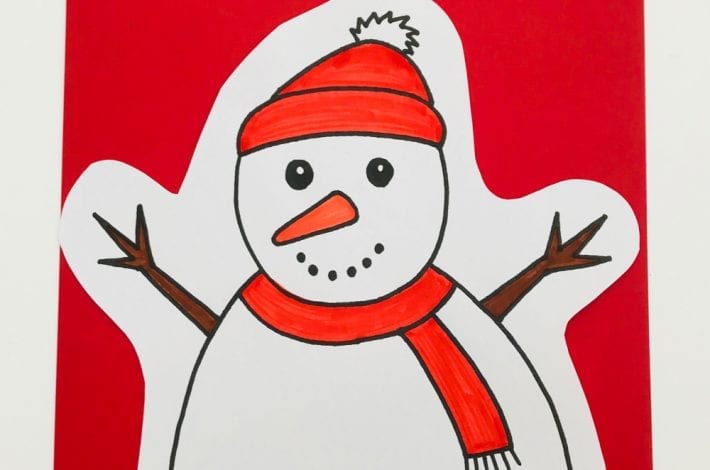 2
Step 1: Print out your snowman
Download and print out the snowman to begin setting up the game. You can find it here.
If you prefer, you can draw your own snowman outline on some white paper or card.
Glue the snowman onto your red card to make it more sturdy.
Start the activity by letting your child colour in the hat, nose and scarf. They'll love to decorate it in bright colours.
If you would like to reuse the snowman template, you could laminate it after it's coloured in.
3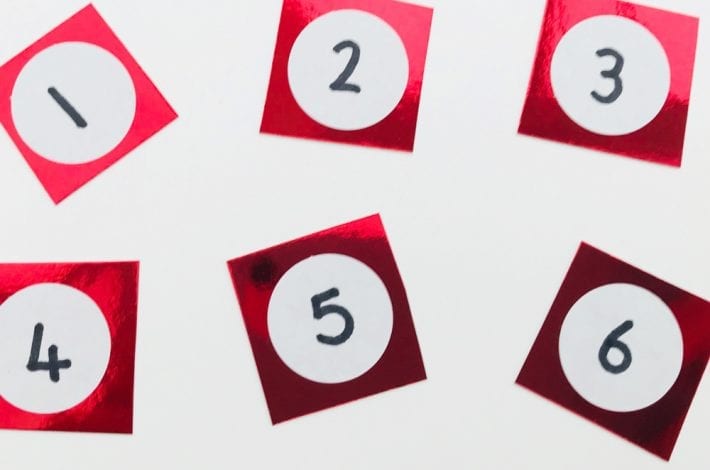 3
Step 2: Make some number cards
Cut out 6 little red card squares. Stick your round white stickers onto each square.
Write the numbers 1 – 6 on them, to make your number cards.
If you don't have white stickers you could simply cut out circles from plain paper and glue them onto the card squares, or make your own number cards a different way.
4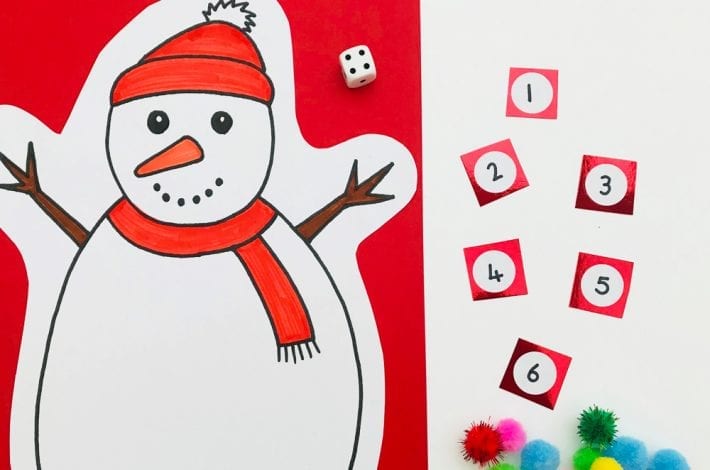 4
Step 3: Set up the game
You have your snowman board and your number cards ready.
Add a dice and some coloured pom poms to start playing the numbers game.
5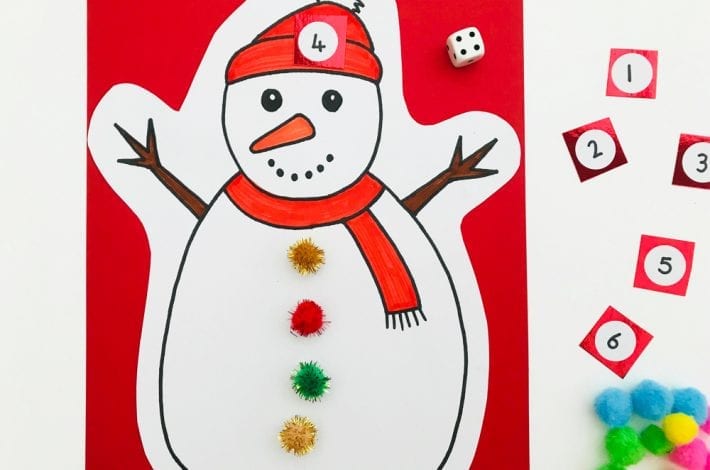 5
Play the game: How many buttons does the snowman need?
To play the game ask your child to roll the dice and see what number they get.
First they must count out the dots on the dice to find the right number, then match that number to the correct number card and place it on the snowman's hat.
Then they have to count out the correct number of pom poms and place them on the snowman's tummy.
6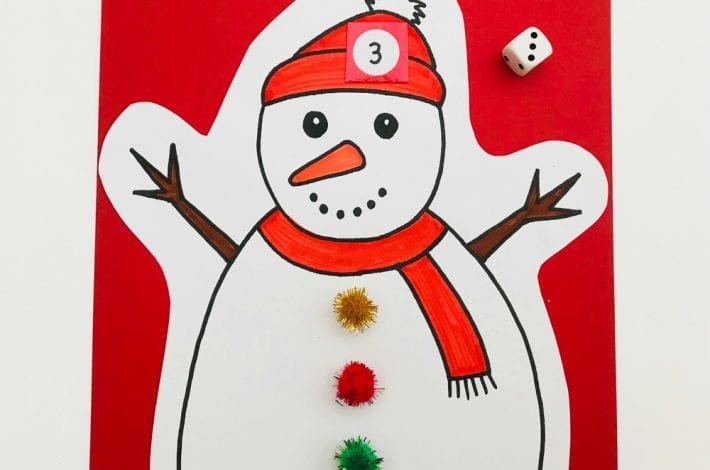 6
Play again to count out different numbers
Keep rolling the dice to count out different numbers of buttons to place on your snowman.
Can they get through all the numbers 1-6?
7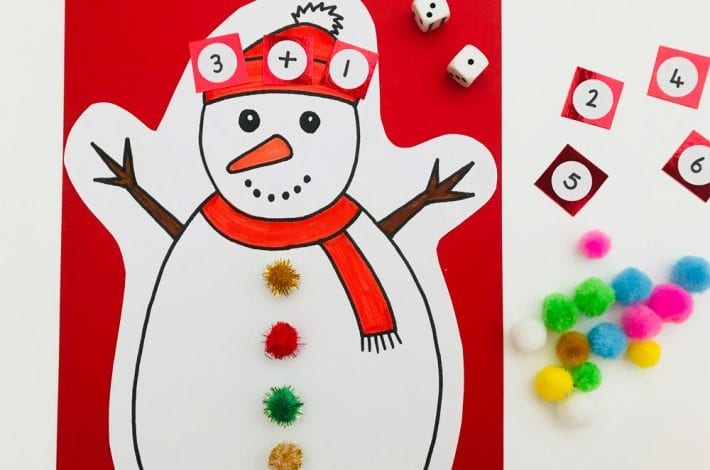 7
Extension activity: Adding numbers together
If your child needs a bigger challenge you could extend the game to help them do their first additions.
Make 2 sets of number cards, add some more pom poms and create a new card with a + sign.
This time roll 2 dice to get 2 numbers.
First your child must find the correct number cards for the numbers shown on each dice.
Then they must create a simple sum by placing the number cards on the snowman's hat.
Can they count out the right number of buttons to complete the sum?
They put the correct number of buttons on the snowman to complete the challenge.
This can be a great way to help them visualise what the numbers are that make up an addition sum.
Make counting fun with this snowman numbers game!