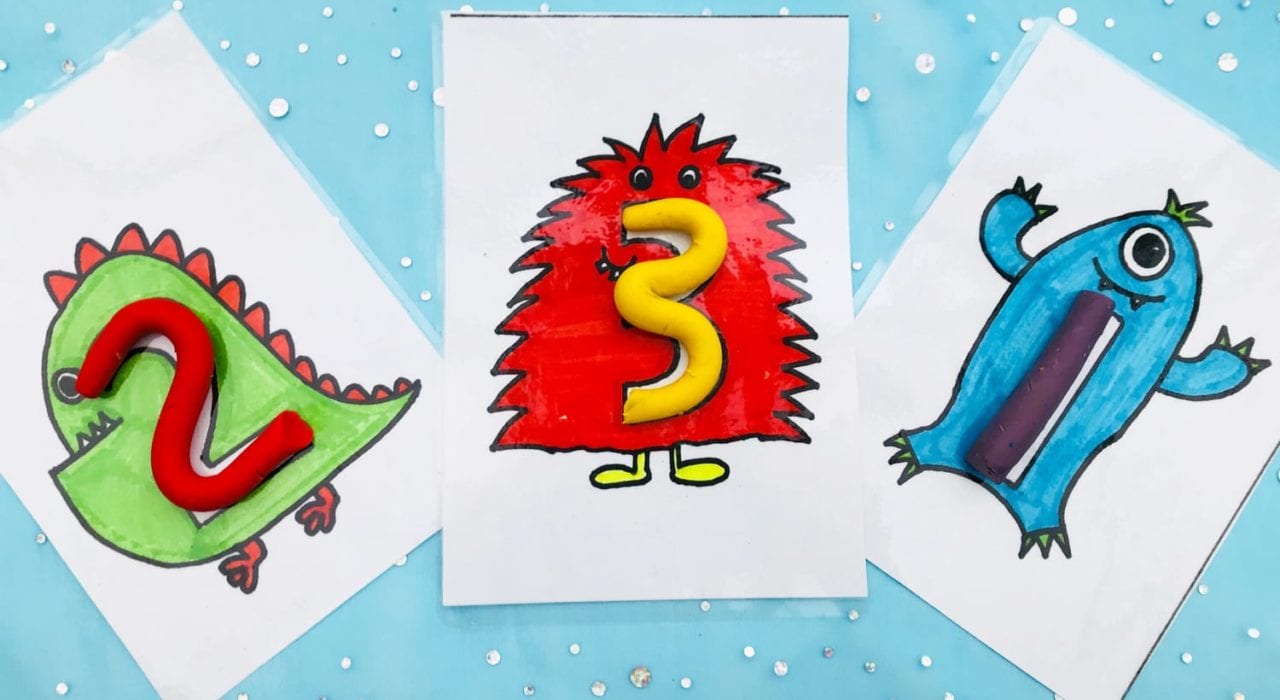 These marvellous monsters will help your child with their first counting. They'll be able to recognise numbers from 1 to 10, as well as learn how to form the numbers themselves.
Simply print out our FREE printables to make a quick and easy game that your child can play again and again.
Moulding the shapes of numbers with plasticine is a great way for children to become more familiar with the shapes of each numeral. 
And this in turn will help them when they start learning to write out the numbers as well. 
Learning first counting as well as having great fun playing a game? It's a win win!
Summary:
Time: 10 minutes
Age: Toddlers to Little kids
Difficulty: Easy peasy
1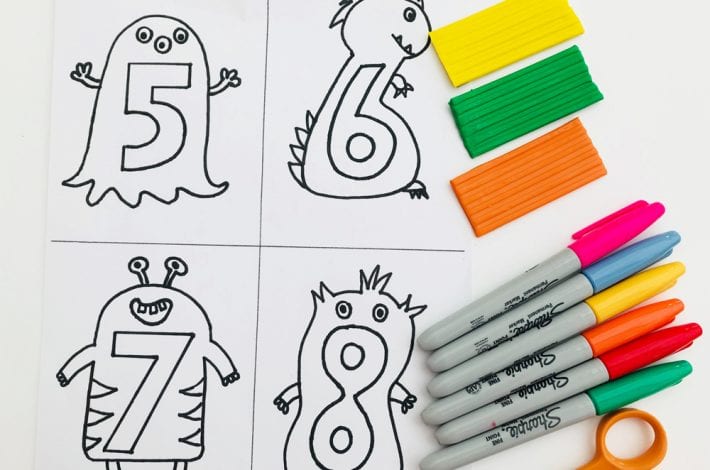 2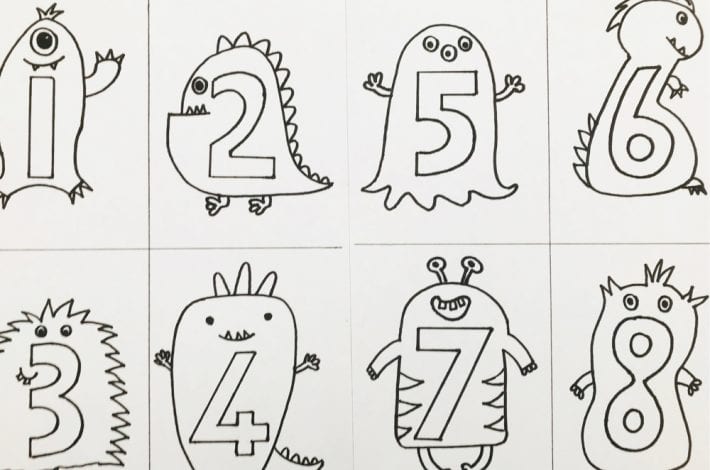 3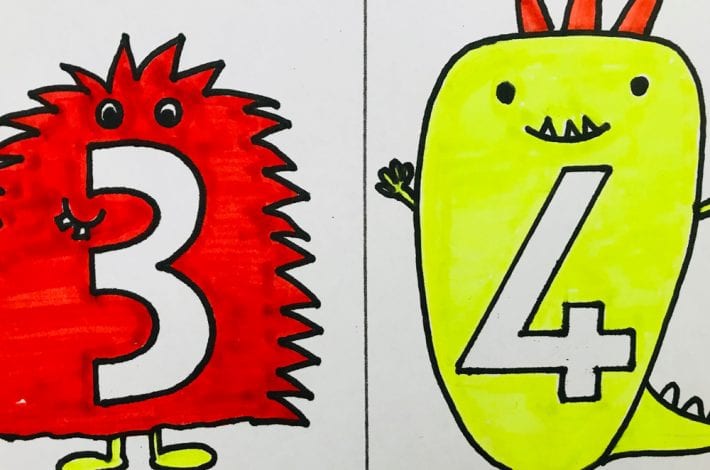 3
Step 2: Colour in the monsters
You could ask your child to first colour in the monsters, using nice bright colours.
4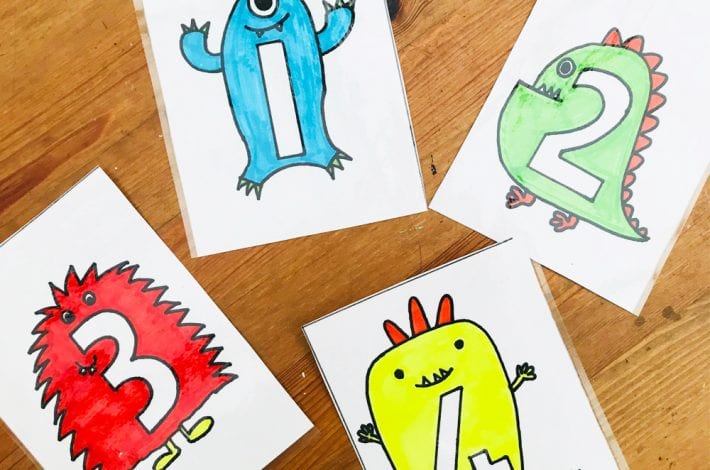 4
Step 3: Cover and cut out your monster cards
If you can laminate the sheets before cutting them into rectangles to make 10 monster cards.
If you don't have a laminator you can cover each card with sticky backed plastic or simply pop them in a clear poly pocket.
This step is optional it just makes the cards more durable so that they last longer and so the plasticine doesn't stick to them.
5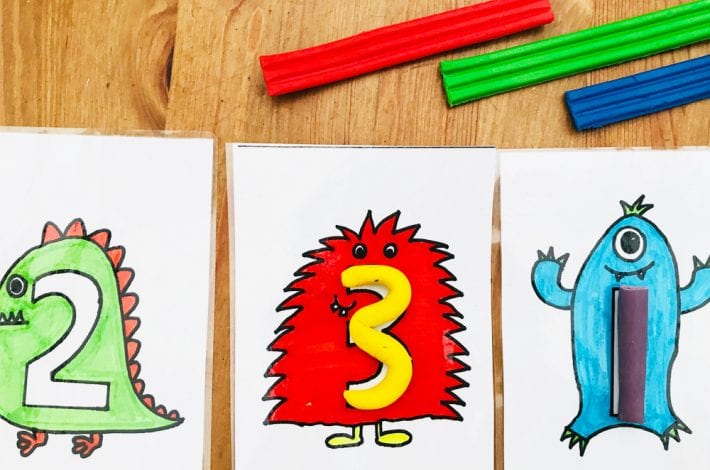 5
Step 4: Mould the numbers
Your monster cards are ready for your child to play.
Ask them to pick a card and say the number on it's tummy.
If they don't know then tell them what number is on the card.
Now ask them to roll a long sausage out of plasticine and try to mould it so that it makes the same shape as the number on the monster.
They can keep making plasticine numbers for each of the monster cards.
6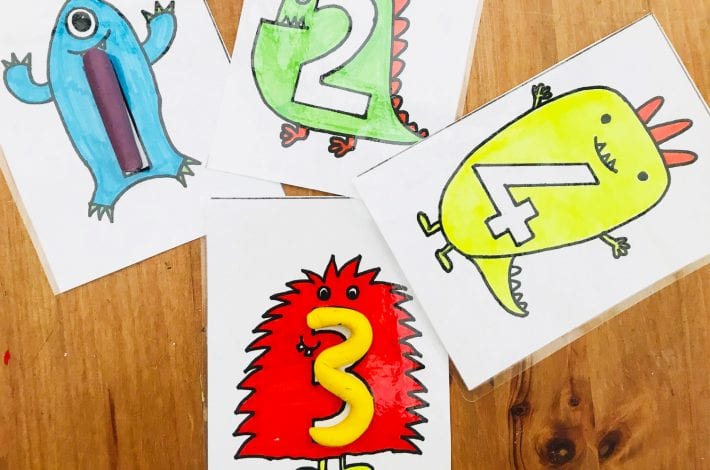 6
Step 5: Extend the activity
To extend the activity you could ask your child to make little dots out of plasticine.
Then ask them to stick the same number of dots on the monster as the number on their tummy. This helps to teach them how to count objects into numbers.
You could extend the activity further by asking your child to write down each number after they have made it out of plasticine.
You can play this first counting game again and again!