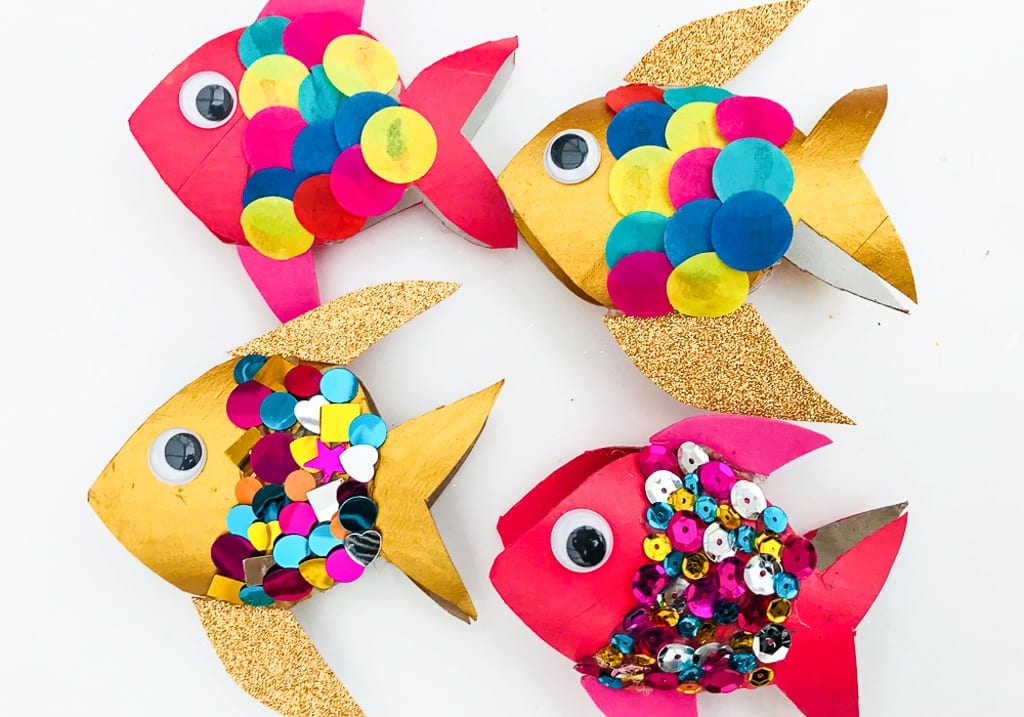 Fun Kids Craft
Rainbow Toilet Roll Fish
Empty paper rolls can be transformed into so many great things, like these beautiful toilet roll fish.
Whenever toilet rolls finish, keep the card rolls to one side, for a rainy day in crafting.
When you do start making them, your child can get creative decorating them in whatever colours and patterns they choose.
It's a
 quick and easy spring or summer craft for kids.
Summary:
Time: 10 minutes
Age: Toddlers to Little kids
Difficulty: Easy Peasy
1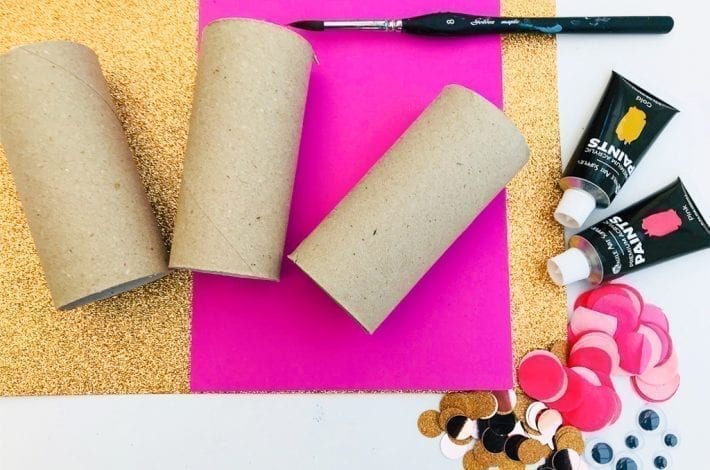 1
You will need:
Paper toilet roll
Acrylic paints
Paint brushes
Coloured card or foam sheets
Scissors
Glue
Sequins (optional)
Tissue confetti (optional)
2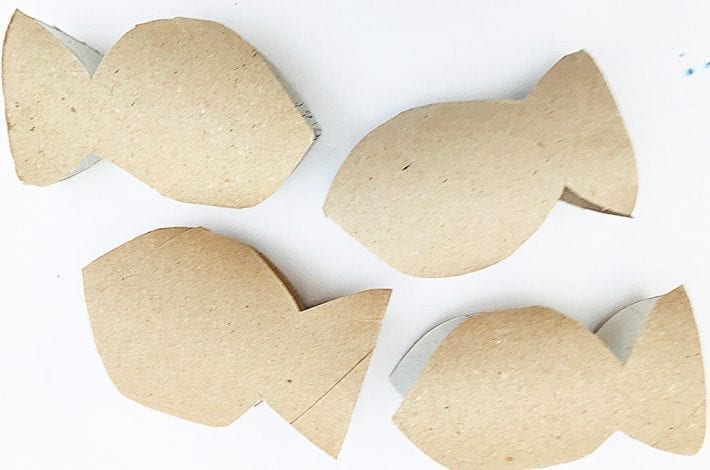 2
Step 1: Cut out your fish shapes
Fold your tube to make it flat and cut a rounded shape at one end.
Then cut out two triangles at the other end to form the tail.
3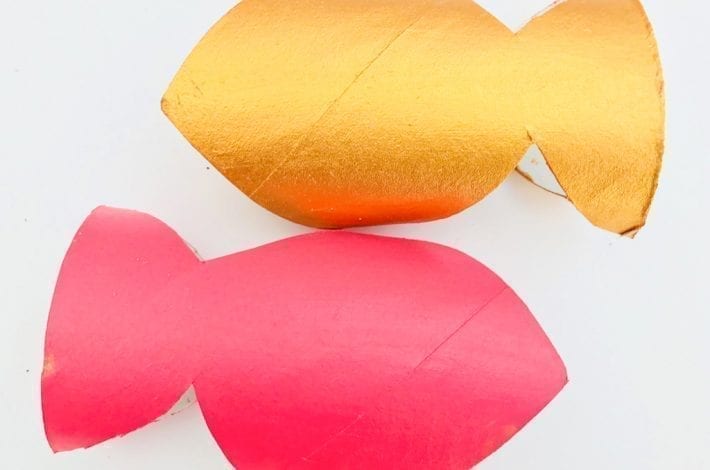 3
Step 2: Paint your paper rolls
Paint your paper rolls all over.
We chose bright colours and used acrylic paints as they give a nice thick layer of coverage.
You might need 2 coats of paint to really coat the cardboard well.
4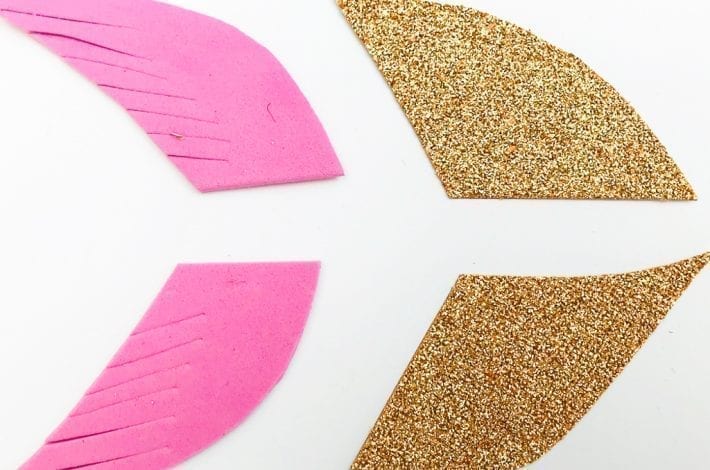 4
Step 3: Cut out some fins
Cut out some fin shapes from card or foam sheets.
5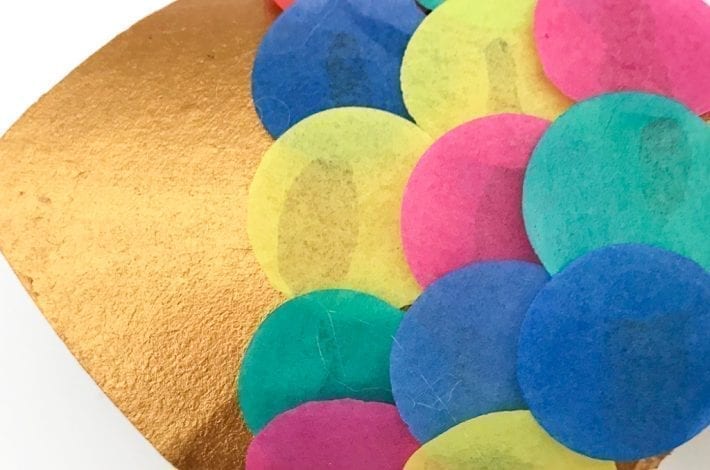 5
Step 4: Add the scales
You can either use sparkly sequins or tissue confetti for your fish's scales.
Stick down one line of scales, overlapping them as you work.
Then keep adding lines of scales until you are happy that your rainbow fish is covered and colourful.
6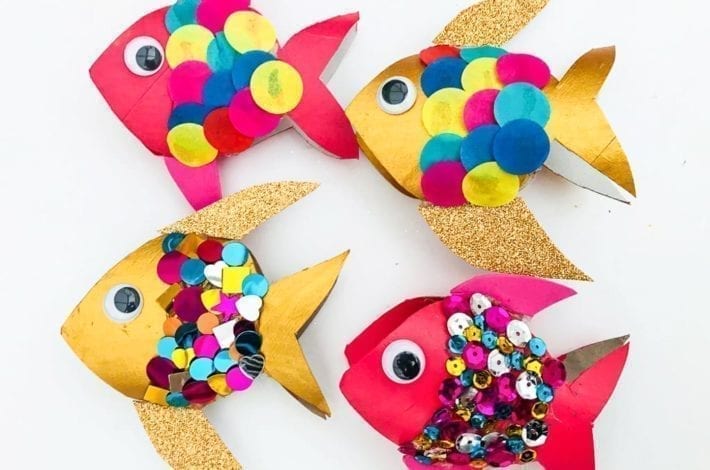 6
Step 5: Add the fins and eye
Glue the fins to the top and bottom of your fish.
We also shaped the fish's tail a bit more at the end by indenting it in the middle.
Now all your fish needs is an eye. Glue a googly eye in place to bring him to life.
Your rainbow fish are ready. You can add different patterns and colours for each fish you make.
That way they'll look really beautiful together.
Pin it for later!