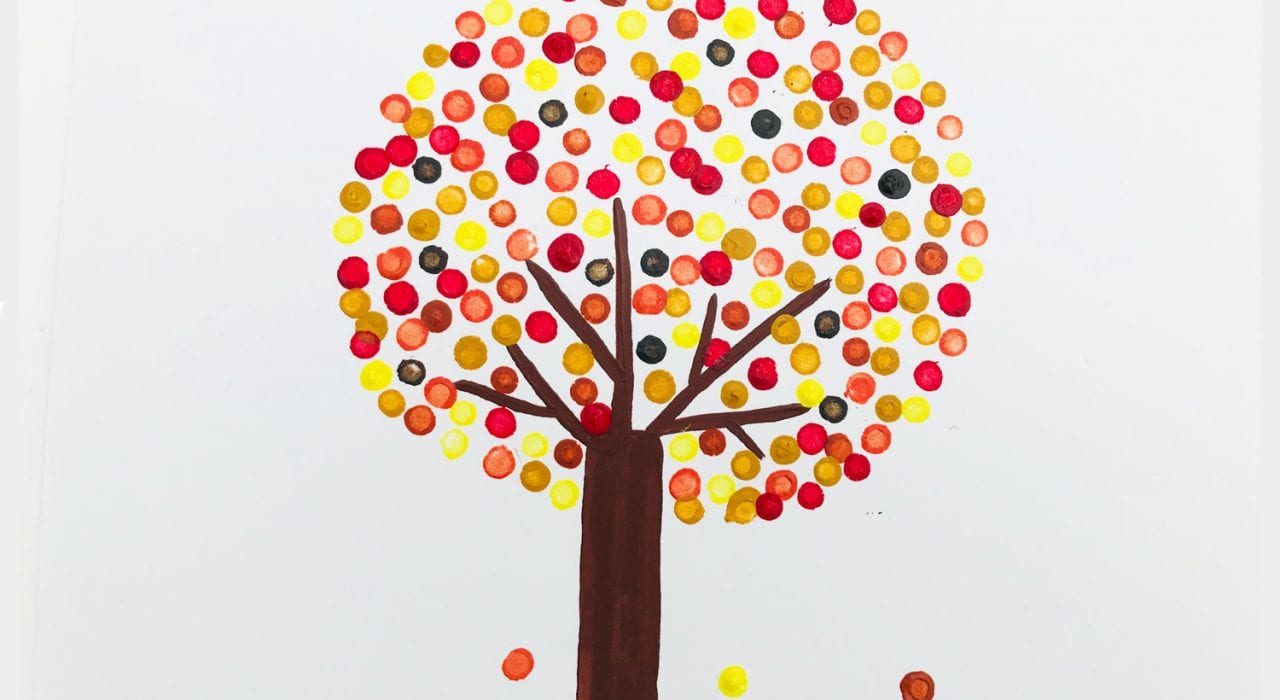 Fun Kids Craft
Pointillism Trees
This is a lovely way to introduce children to pointillism, a painting technique used by some of the great artists, including Monet and Van Gogh.
Instead of using paintbrushes artists make lots of little prints of dots and slowly build them up to make their finished picture.
This is a very simple way of printing dots, using cotton ear buds to make a stunning painting of a tree.
What you need:
A piece of paper or card
Paints
Paintbrush
Cotton ear buds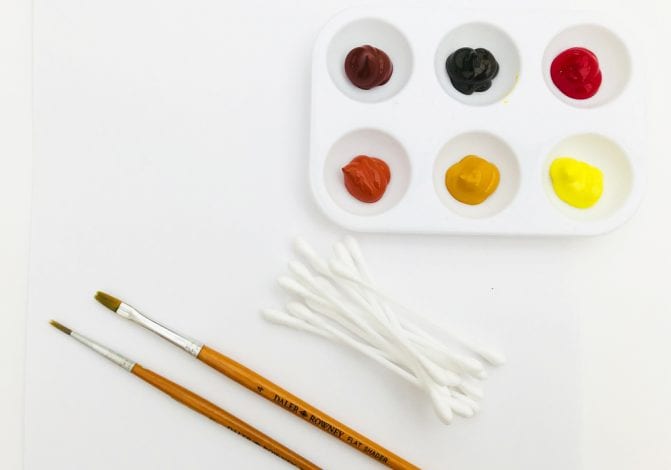 Step 1: Paint the tree trunk and branches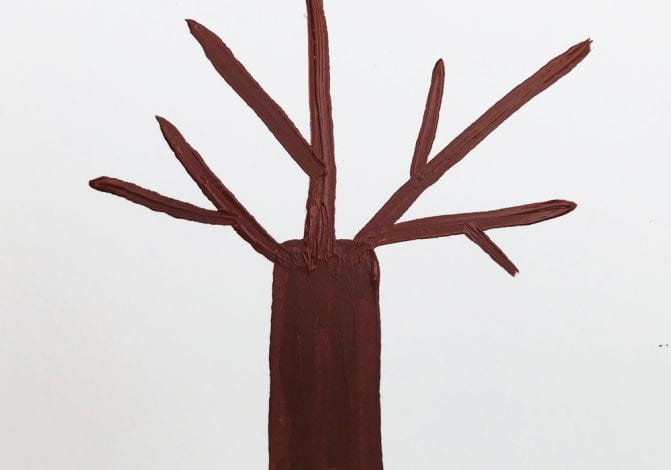 First paint a simple tree trunk and a few branches using a paint brush and brown paint.
Step 2: Choose your leaf colours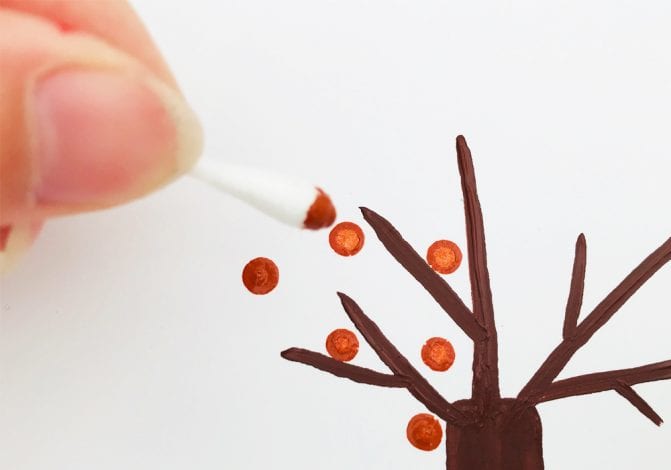 Choose a selection of colours and pour into a paint tray or onto a paper plate.
We chose lots of autumnal colours, such as oranges, reds, yellows and browns.
Any paint works well for this painting. We used acrylics here.
Now dip an ear bud into one colour and start printing dots all around the tree branches.
Step 3: Build up the leaves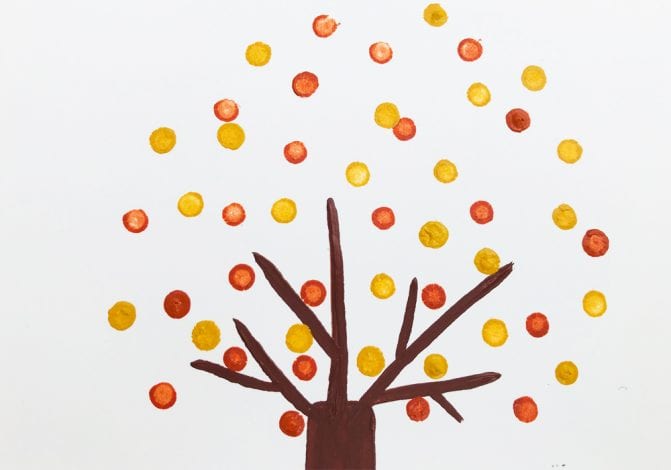 Choose another colour and keep printing little dots with your ear buds.
We painted a very stylised tree, keeping the dots in a circle but let your child happily print away however they choose.
Step 4: Keep on printing!

Keep on printing with different colours, making sure the dots are quite close together.
Step 5: Add some falling leaves for Autumn trees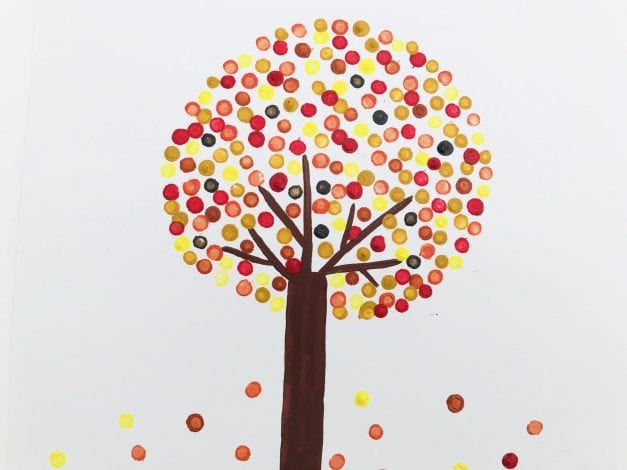 If you like, add a few dots at the foot of the tree to look like falling leaves.
Once your child is happy then they can sit back and admire their finished tree.
Tip for Doing this with Toddlers:

 Ear buds will be too small for toddlers to hold and print with.

To make it easier you could use corks to print big dots with instead.