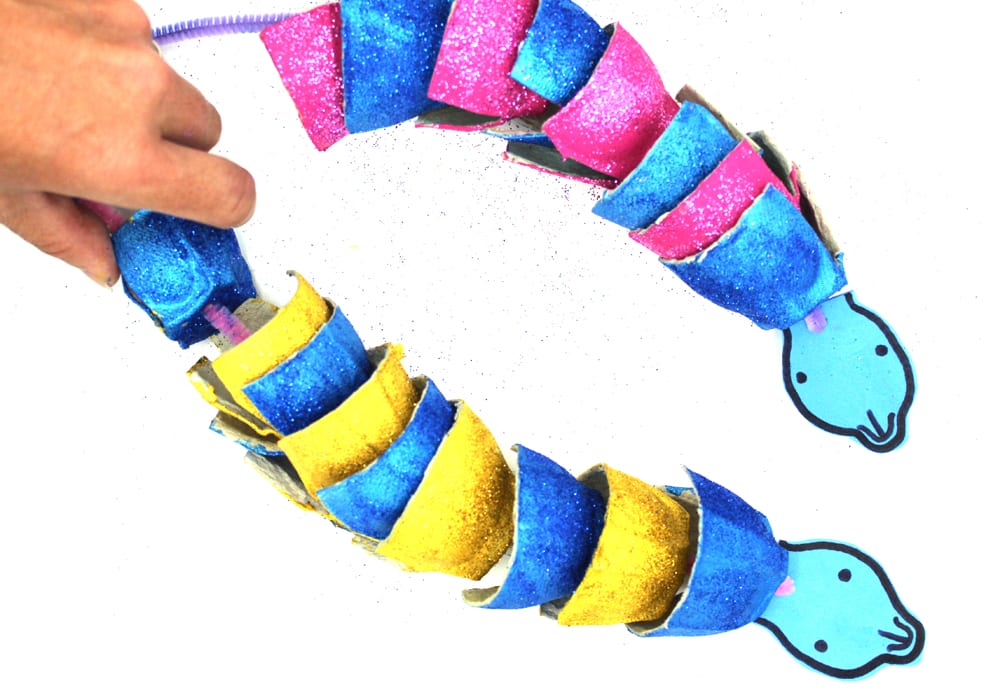 Fun Kids Crafts
Bendy Egg Carton Sea Snake
This is a real easy craft activity to enjoy at home with the kids. You paint and then t
hread egg carton cups onto pipecleaners to make these shimmering sea snakes.
As they do this threading your child will be practising those fine motor skills as well. 
You can get follow the tutorial below or get creative with your own decorations. Try different colours, patterns, spots, zigzags and sprinkle on some glitter to make your child's sea snakes shine!
Summary
Time: 15 minutes
Ages: Toddlers to Big Kids
Difficulty: Easy peasy
1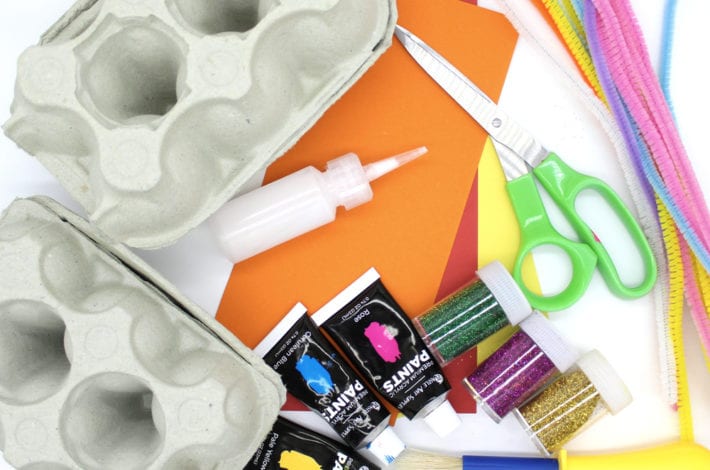 1
You will need:
Egg cartons
Scissors
Paint
Paint brush
Glitter
Pipe cleaners
Card
Pen
2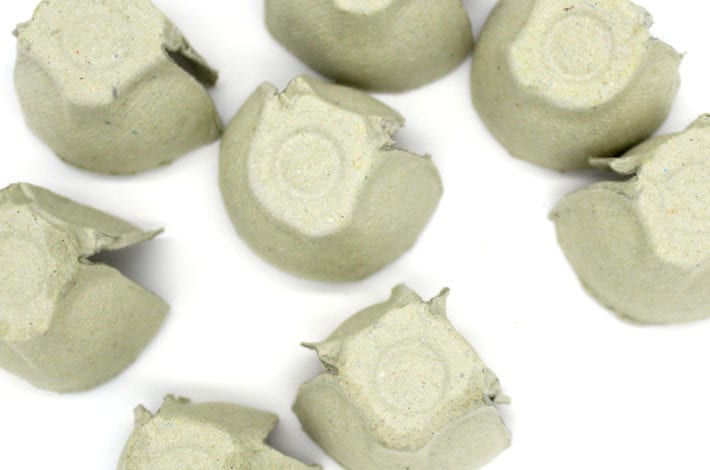 2
Step 1: Cut up the egg boxes
Gather some empty egg boxes and cut out all the 'cups'. You will need about 8-10 egg box cups for each sea snake.
3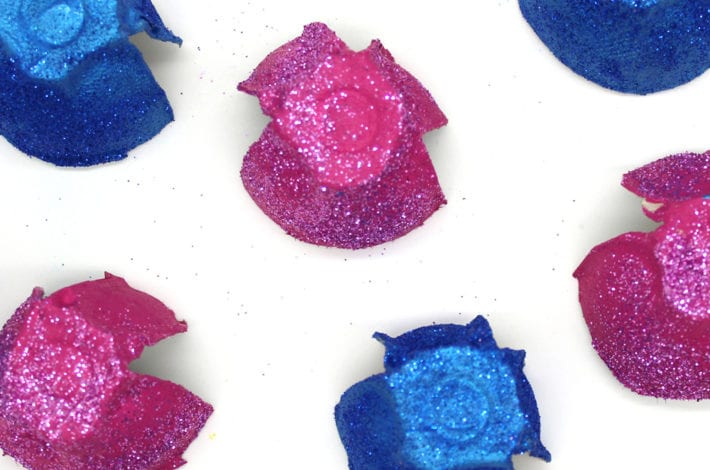 3
Step 2: Paint your egg cups
Paint each egg box cup. Acrylic paint covers the card well.
Before the paint dries, sprinkle on some glitter. We chose to paint half our egg box cups in one colour an half in another so we could make striped sea snakes.
4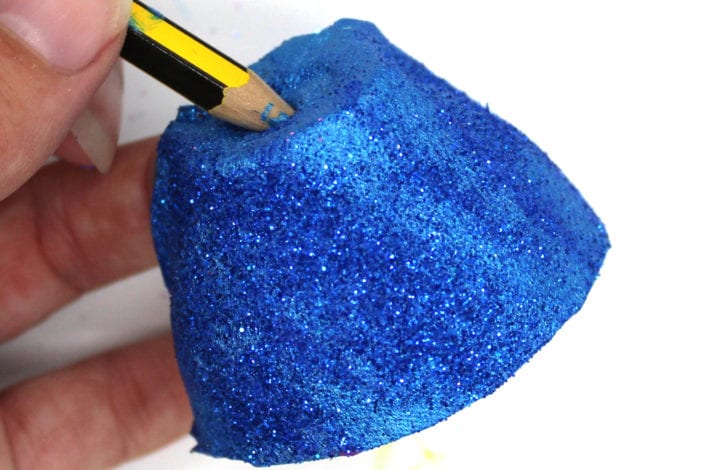 4
Step 3: Make holes in the top of each egg cup
Using a pencil poke a small hole at the top of each egg carton cup. If you place a small ball of Blu Tack or playdough on the other side it makes this easier.
5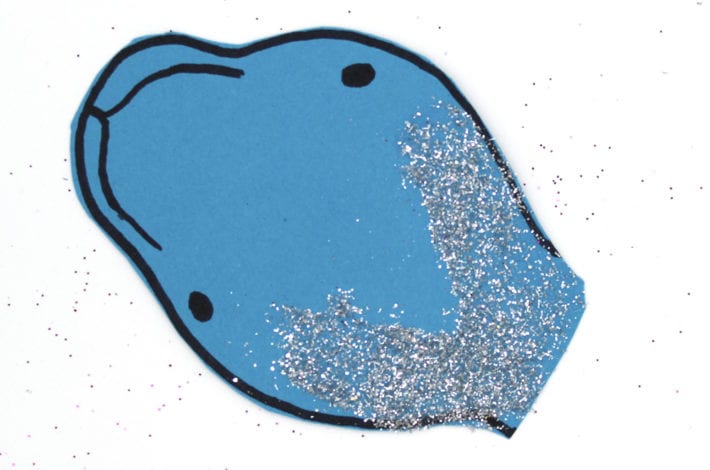 5
Step 4: Make your snake's head
Draw and cut out a head for your snake. Add eyes and a mouth.
You could also spread on a little glue and sprinkled some glitter for added shimmer effect. Tape the snake head to one end of your pipe cleaner.
6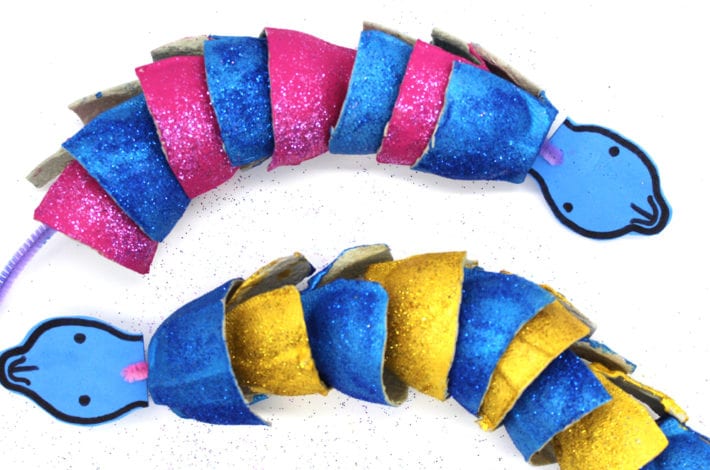 6
Step 5: Thread on the egg cups
Thread your painted egg cups onto your pipe cleaner. Alternate the colours however you like to make your snake colourful or to give it stripes.
This is a fun and easy craft for kids. You can use the same technique to make more animals.
Thread egg carton cups to make a wriggly caterpillar or maybe even an octopus with eight wavy legs.