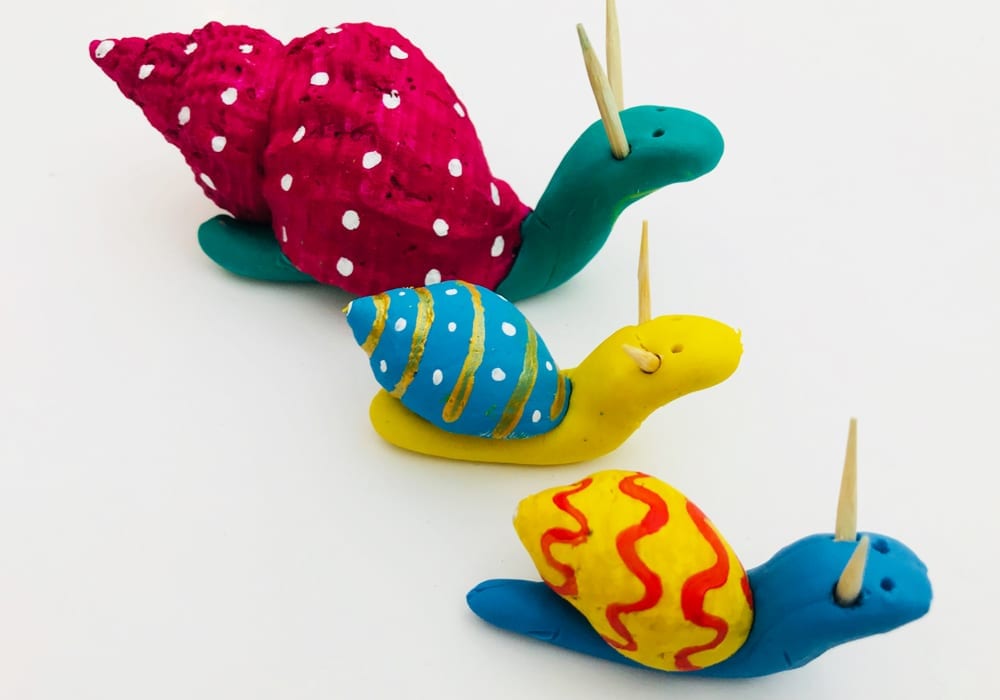 The next time you go to the seaside look for some periwinkle or sea snail shells and bring them home. With a lick of paint and a twist of modelling clay you can turn them into these colourful snails.

These painted seashell snails are a an easy seashell craft for kids to enjoy this summer.
Summary:
Time: 10 minutes
Age: Little kids to big kids
Difficulty: Easy peasy
1
1
You will need:
Sea shells
Paints – acrylic paints work best
Paint brush
Modelling clay
Cocktail sticks
2
2
Step 1: Paint your sea shells
Paint your sea shells in nice bright colours.
Acrylic paints work best as they apply a thick layer over the shell.
3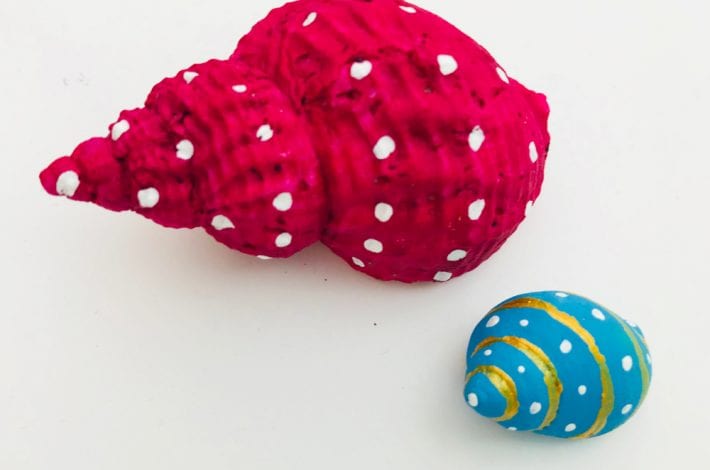 3
Step 2: Add some pretty patterns
Once your base coat is dry paint on some patterns.
You could add on dots, zig zags, swirls or lines.
4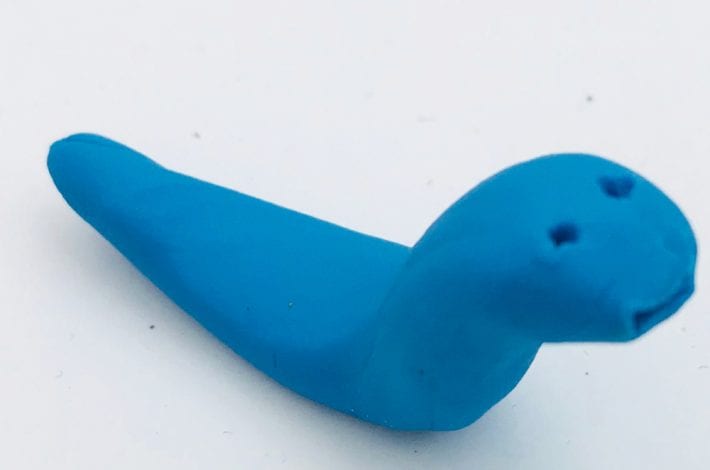 4
Step 3: Make the snail's body
Take some modelling clay and make a sausage shape.
Then bend it so that you form your snails head sticking up at one end.
Use the end of a cocktail stick to make  little holes for the eyes and mouth.
5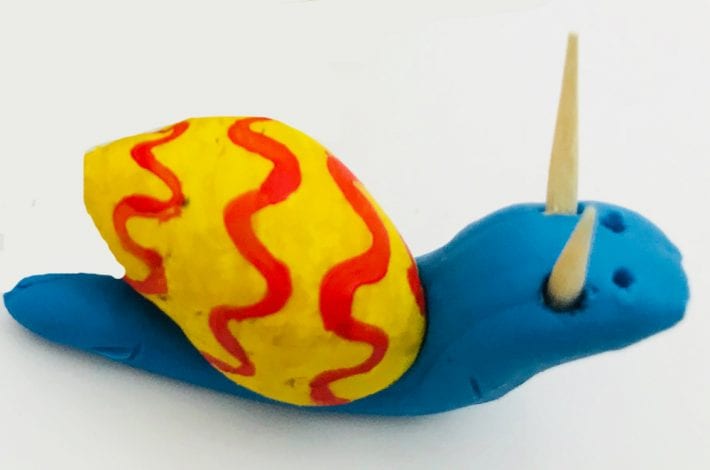 5
Step 4: Put your snail's shell on his body
Now pop the painted shell onto your modelling clay.
Break off the ends of a cocktail stick and poke them into the top of the head to make the antennae.
Why not make a whole snail family of painted seashells?