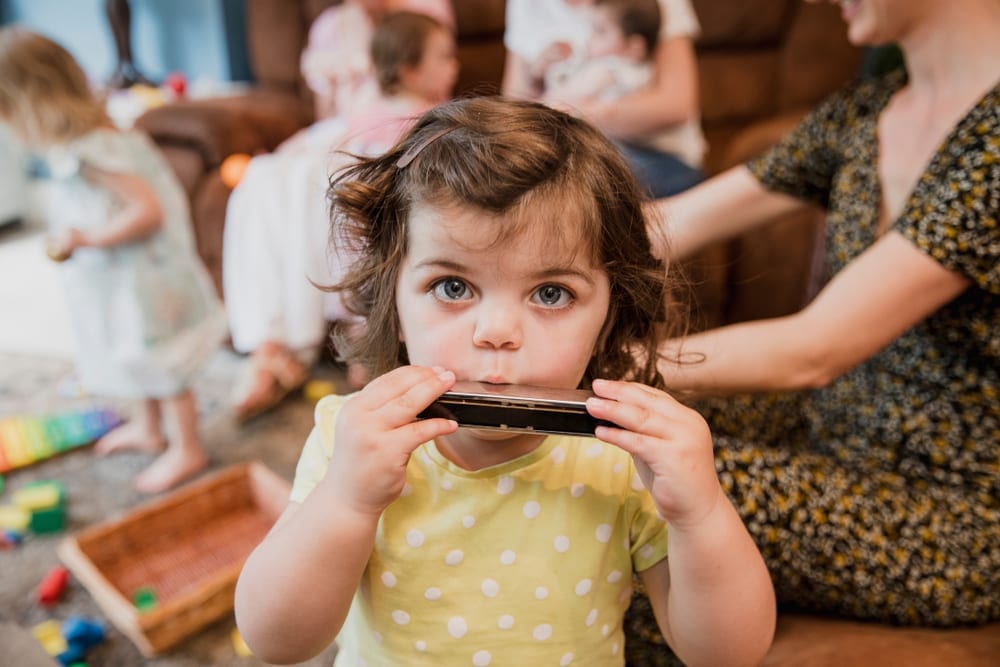 Do you ever wish you could do more fun activities with your baby or toddler? These top North London music classes for toddlers might be the most fun half hour you will enjoy together all week!
Little ones love songs and music. Interactive classes bring the tunes to life with puppets, bubbles and props to add to the magic.
Here is a complete review of 10 of the best music classes for toddlers and babies in North London.
Each one brings it's own unique take on teaching music the fun way!
Did you know Mas & Pas has a NEW Local platform just for North London families?
Search for weekly classes and activities to enjoy with your babies and toddlers here at Mas & Pas LOCAL.
You can even see how close each activity is to your home, school or work on a MAP.
We know, we like it too! If you have any suggestions or improvements we would love to hear from you.
1
1
Baby music classes are great fun for both you and your baby.
They can be a beautiful way to bond with your little one while enjoying the classes together. They're also a lovely way to meet other mums and dads with babies the same age.
We especially like the ones where you can stay for a cuppa afterwards.
So pick your favourite and give them a go. You're bound to find a class that you and your baby will love. And it could be one of the highlights of your week.
2
2
Are you looking for fun activities near you to enjoy with your little one?
Find music, drama, swimming and more over on Mas & Pas LOCAL.
Search by:
Postcode or area
Age
Day of the week
Time of day
Class type
Our goal is to help you find great activities for you and your baby or toddler, easily and hassle free.
What will you find? Have a search at Mas & Pas LOCAL class listings.
Or search by MAP to see which classes work best for you.