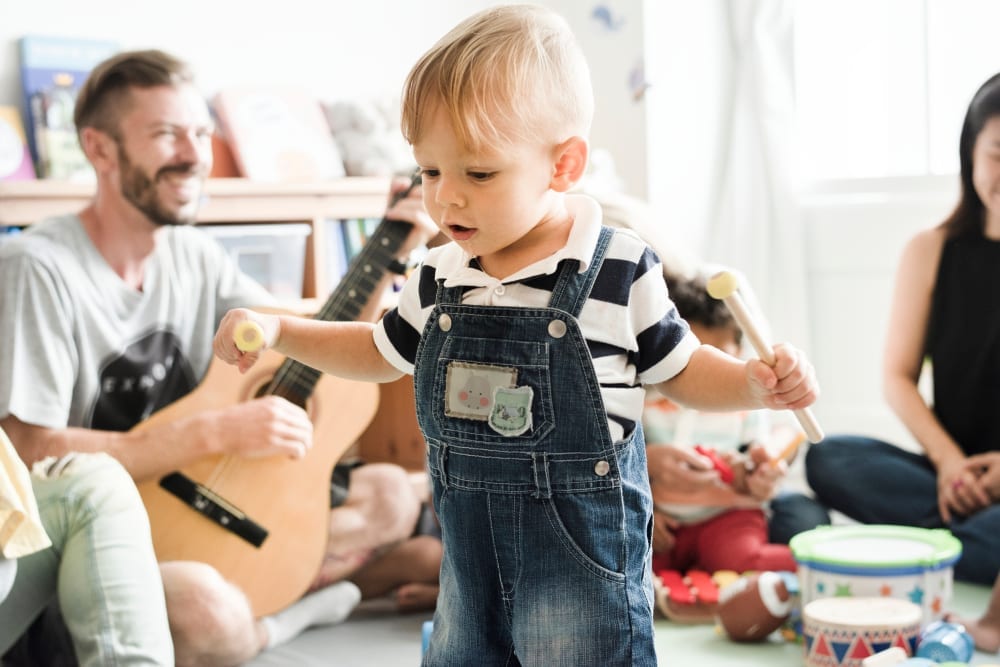 Going to a music class for babies might be the most fun half hour you will have in your week. Little ones love songs and music. Classes bring the tunes to life with puppets, bubbles and props to add to the magic.
If you're no Beyonce or Ed Sheeran, don't panic. The classes are welcoming and relaxed and you'll soon find yourself joining in the songs and enjoying it too. 
Parents in north London are spoilt for choice when it comes to baby music classes. Here are 10 of the best.
Baby music classes are great fun for both you and your baby.
They can be a beautiful way to bond with your little one while enjoying the classes together. They're also a lovely way to meet other mums and dads with babies the same age.
We especially like the ones where you can stay for a cuppa afterwards.
So pick your favourite and give them a go. You're bound to find a class that you and your baby will love. And it could be one of the highlights of your week.