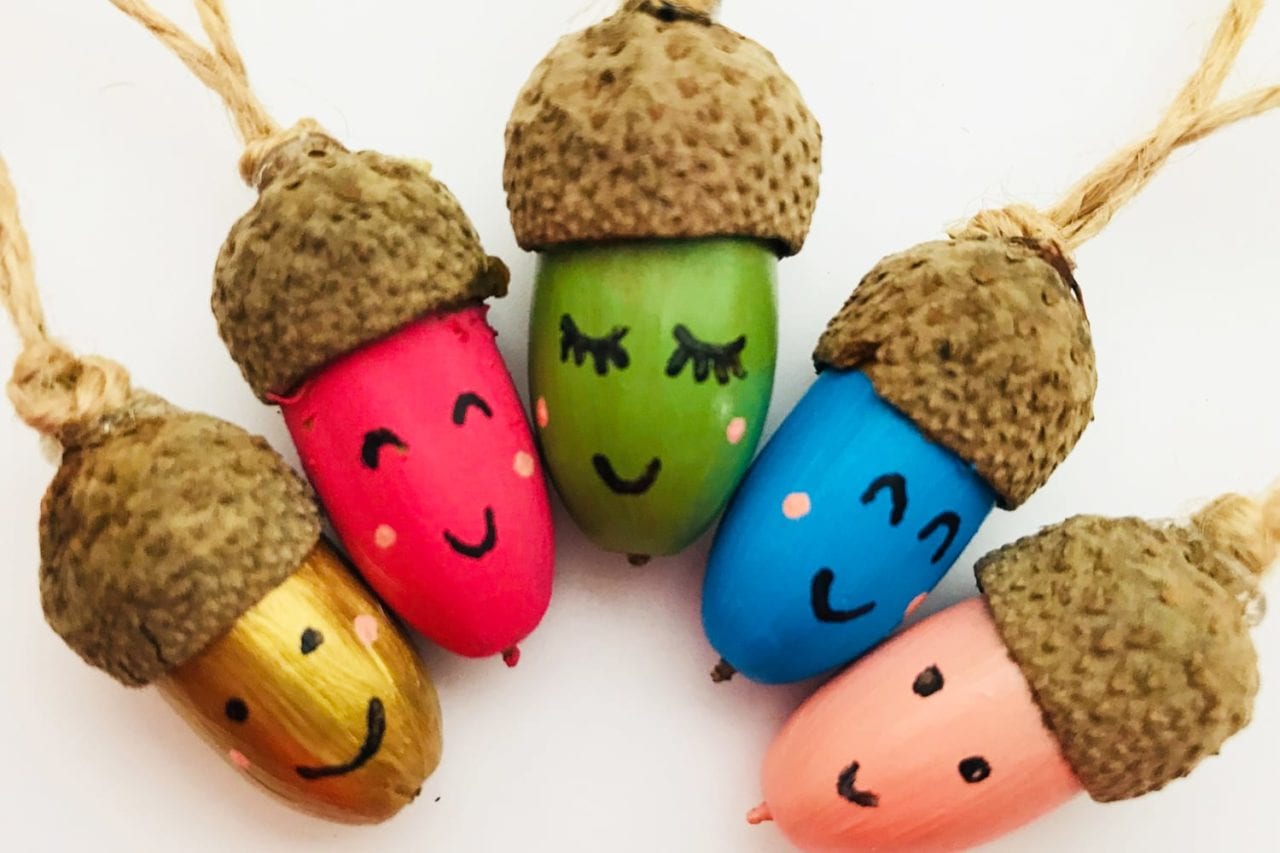 This is such a gorgeous acorn craft for kids. These little acorn people are utterly adorable and would look great hanging from a branch as an autumn decoration. Or you could add a longer length of twine and make them into pretty necklaces.
1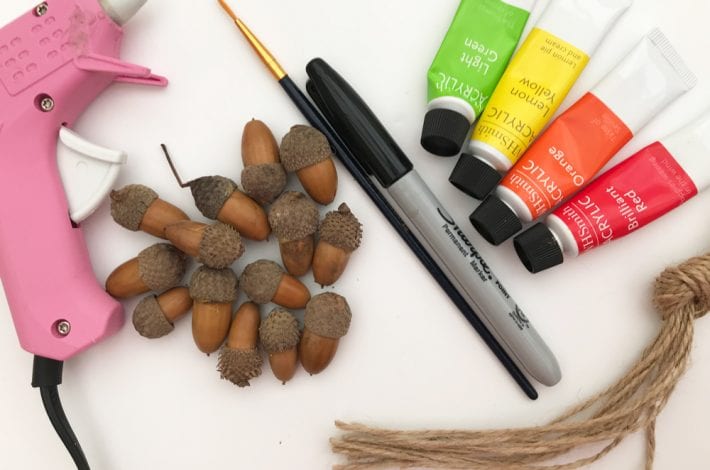 1
What you need:
Acorns
Acrylic paint
Black Sharpie
Twine
Glue gun
2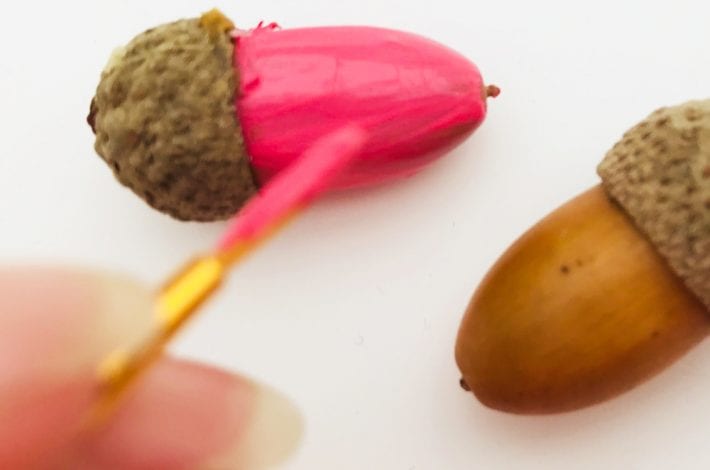 2
Step 1: Paint your acorns
Carefully paint your acorns. If your acorns are not snug in their caps then secure them in place with a glue gun either before or after painting the acorns.
3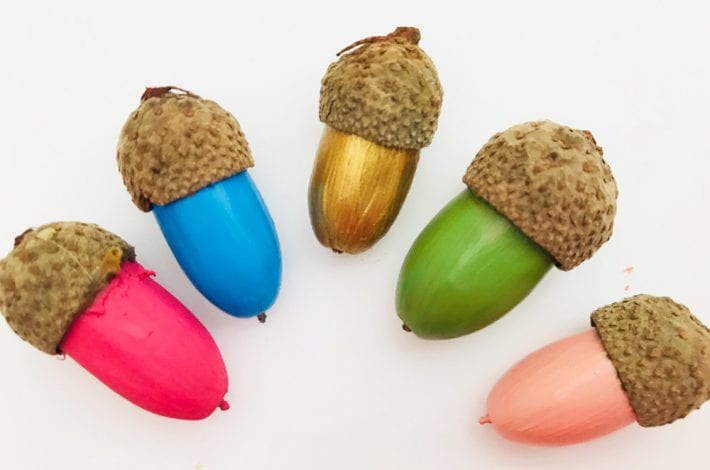 3
Step 2: Add some more layers
To get a nice even covering you will need to let each layer dry and paint 2-3 layers.
4
4
Step 3: Add the faces
Use a Sharpie to add the eyes and mouth and perhaps paint on some little pink dots for cheeks.
5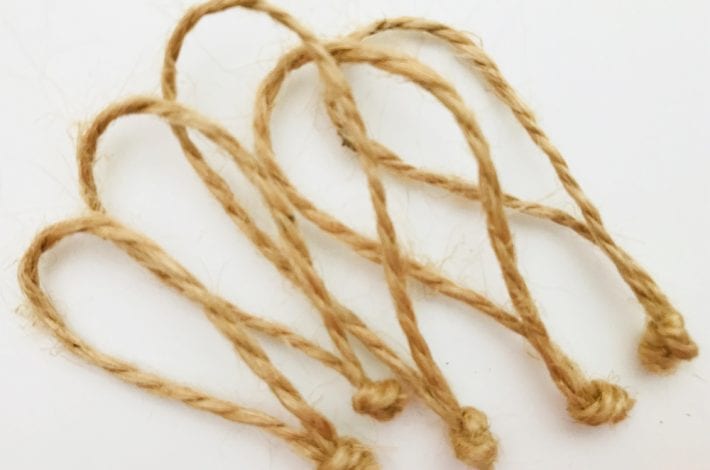 5
Step 4: Tie some twine to make hangers
Take a length of twine and fold in half.
Tie the ends to make a little looped hanger.
Make enough hangers for all your little acorns.
If you prefer you can make longer length of twine to turn your little acorn people into pretty necklaces.
6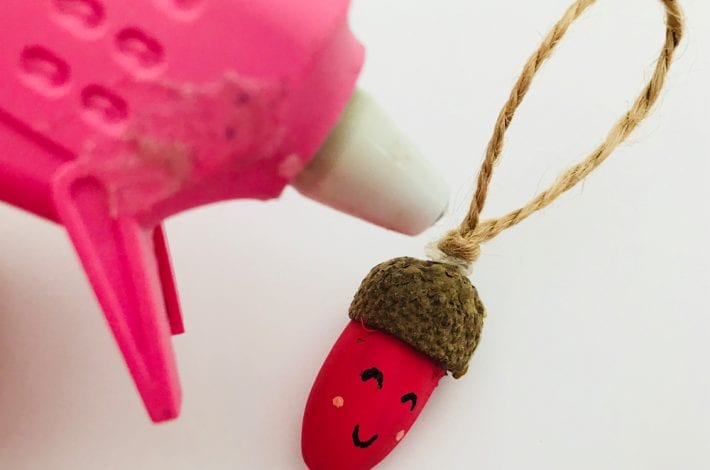 6
Step 5: Glue on the hangers
Using a glue gun add a small dot of glue to the top of each acorn cap and stick the twine hanger in place.
Now hang up your little acorn family
Now your acorn family is complete hang them up and admire your work.