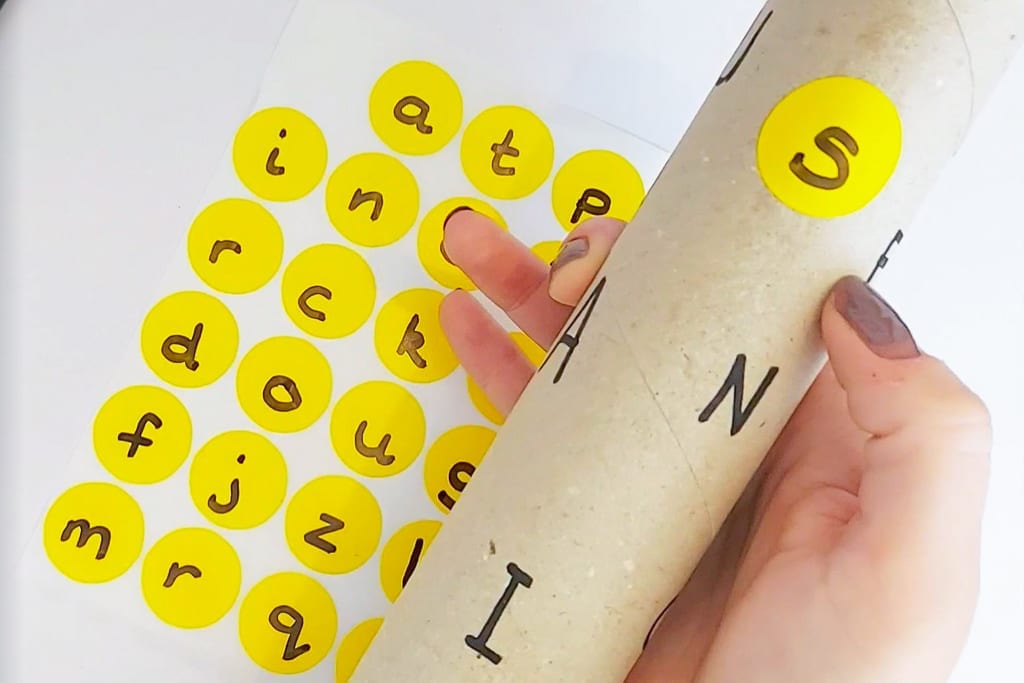 Easy to set up, this letter matching activity helps young children practise lower and upper case letters.

Once started it can be completed independently by your child. Children love stickers and doing things for themselves, so this should give you 5 – 10 minutes to get on with other jobs.

There are many variations of this activity which you can use. Here the focus is on lower and uppercase letters and matching the two together.

Cover all the upper case letters on the cardboard roll with the correct lower case letters on the stickers to complete the activity.
Summary
Time: 10 minutes
Ages: Little Kids
Difficulty to set up: Easy peasy
Skills: Matching lower and upper case letters
1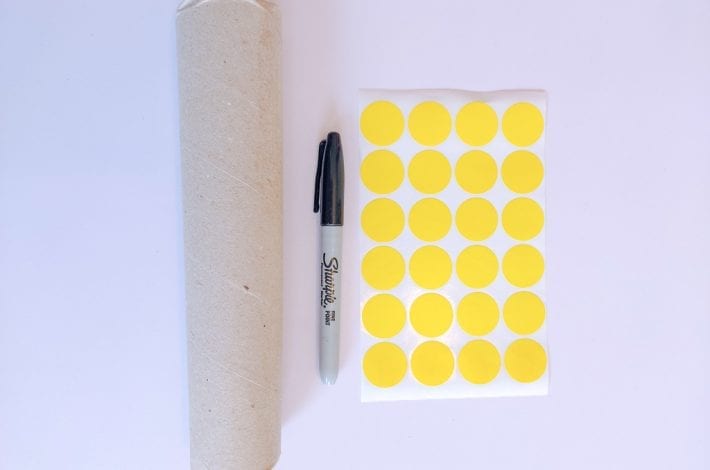 1
You will need:
Cardboard roll tube
Marker
Stickers
2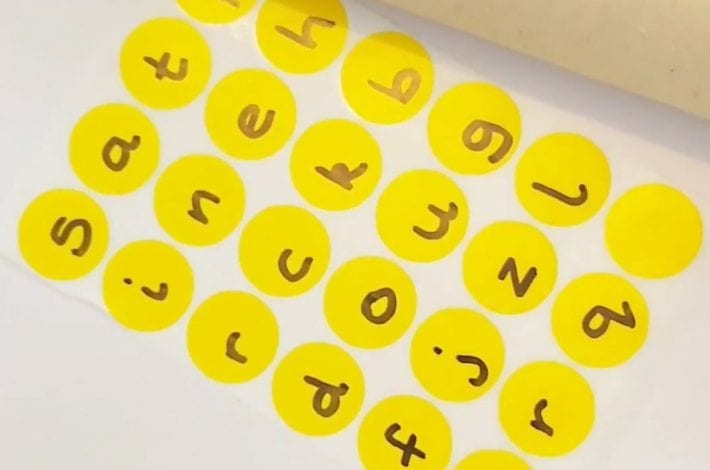 2
Step 1: Write the lower case letters
Using a marker pen write a lower case letter on each sticker
3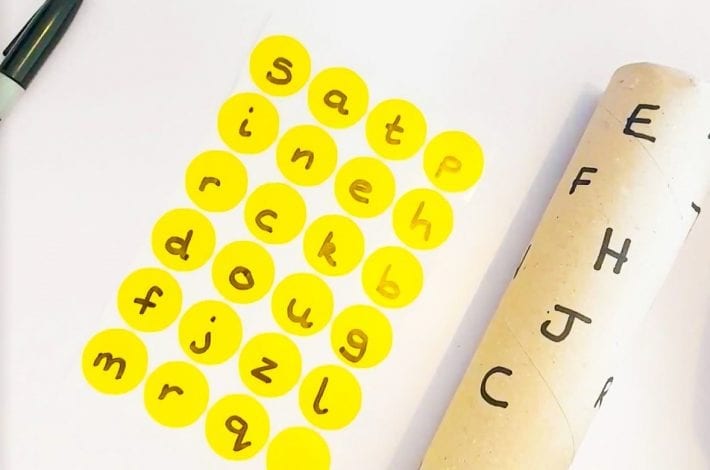 3
Step 2: Write the upper case letters
Write the corresponding upper case letters on the cardboard tube in a random order.
4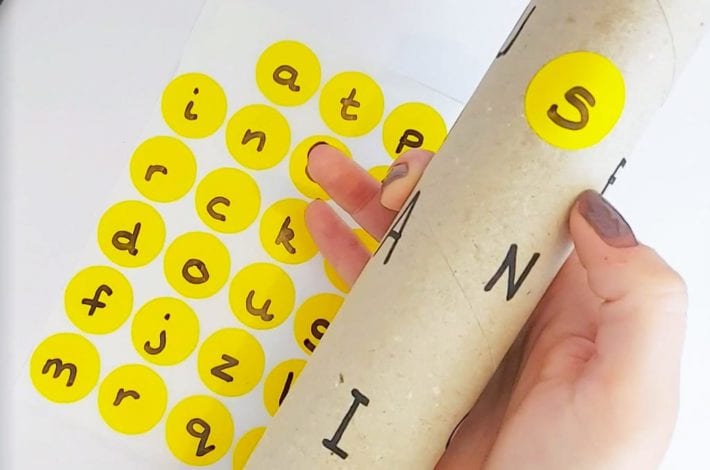 4
Step 3: Start the letter matching
Explain to your child what they have to do.
Tell them to start with the first lower case letter sticker. Can they find the corresponding upper case letter on the cardboard roll?
When they do they can cover that letter with a sticker to mark it as done. Then they can move onto the next one.
Do the first one or two together to get them going. Then let them get on with the activity independently. You can get something else done in the meantime.
Extend the Activity
This is an easy activity that you can adapt to help your child learn so many different things.
You can explore:
matching numbers to dots
finding the missing letter in a word
matching lower case letters to each other reinforce phonics sounds
matching shapes