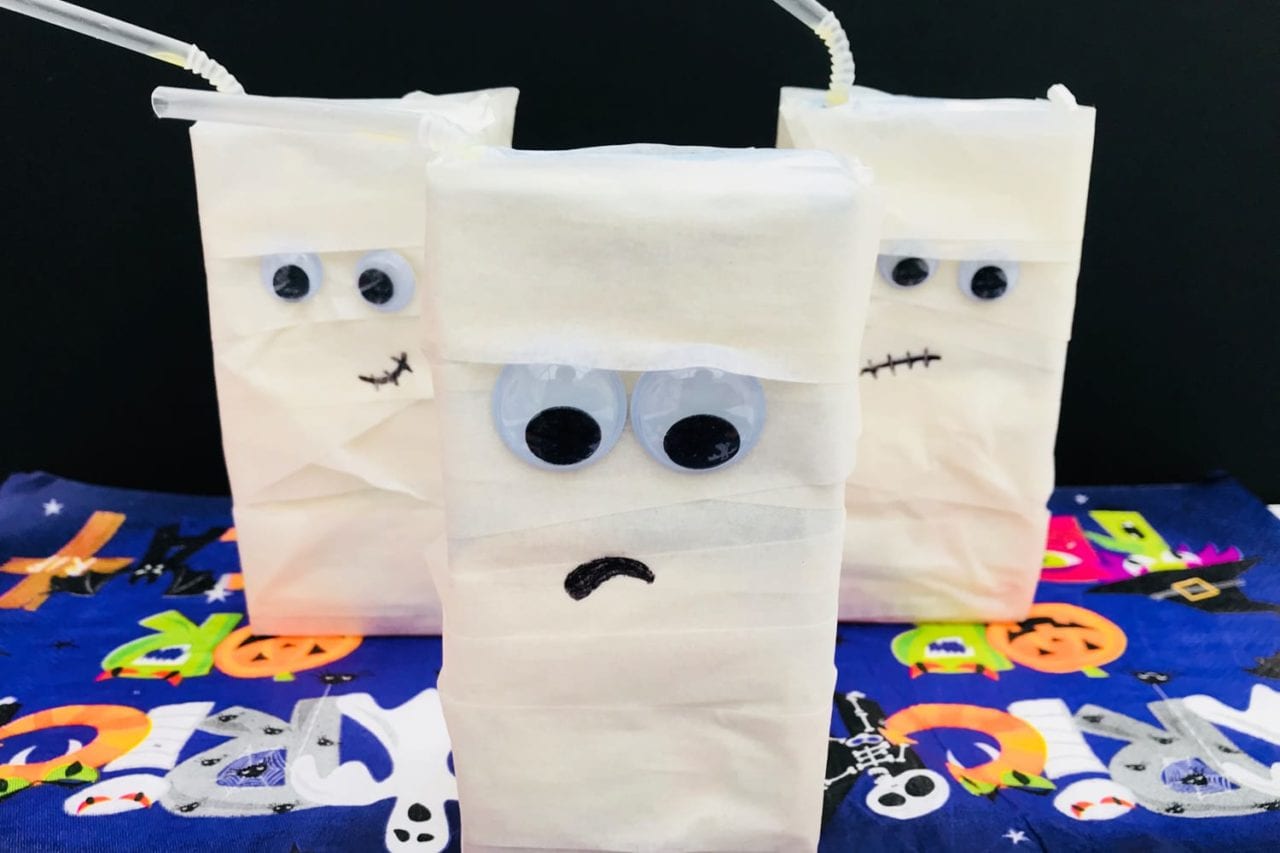 These spooky mummies make a fab Halloween party decoration. They are so quick and easy to make but will look great as party of your Halloween party decorations.
1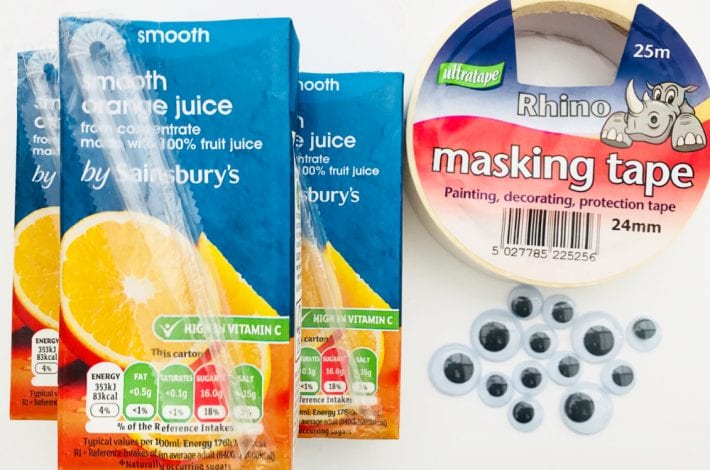 1
What you need:
Juice boxes
Masking tape
Googly eyes
PVA glue
1
1
Step 1: Start wrapping your juice boxes
Wind masking tape around your juice boxes. You will need two or three layers of tape to cover all the print. Remember not to cover up the hole for the drinking straw. We used masking tape but you could use white duct tape, bandages or white tissue paper cut into strips instead.
2
2
Step 2: Glue on the eyes
Use a little PVA glue to stick on the mummy's eyes.
3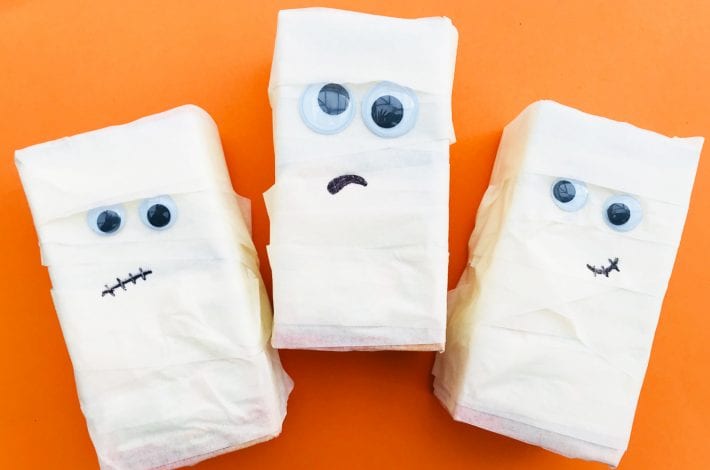 3
Step 3: Draw on the mouth
You can leave your mummies without a mouth or you might want to draw one on with a black pen to give each a funny expression.
You could make a whole lot and lay the mummified juice boxes out on a table as great Halloween party decorations.