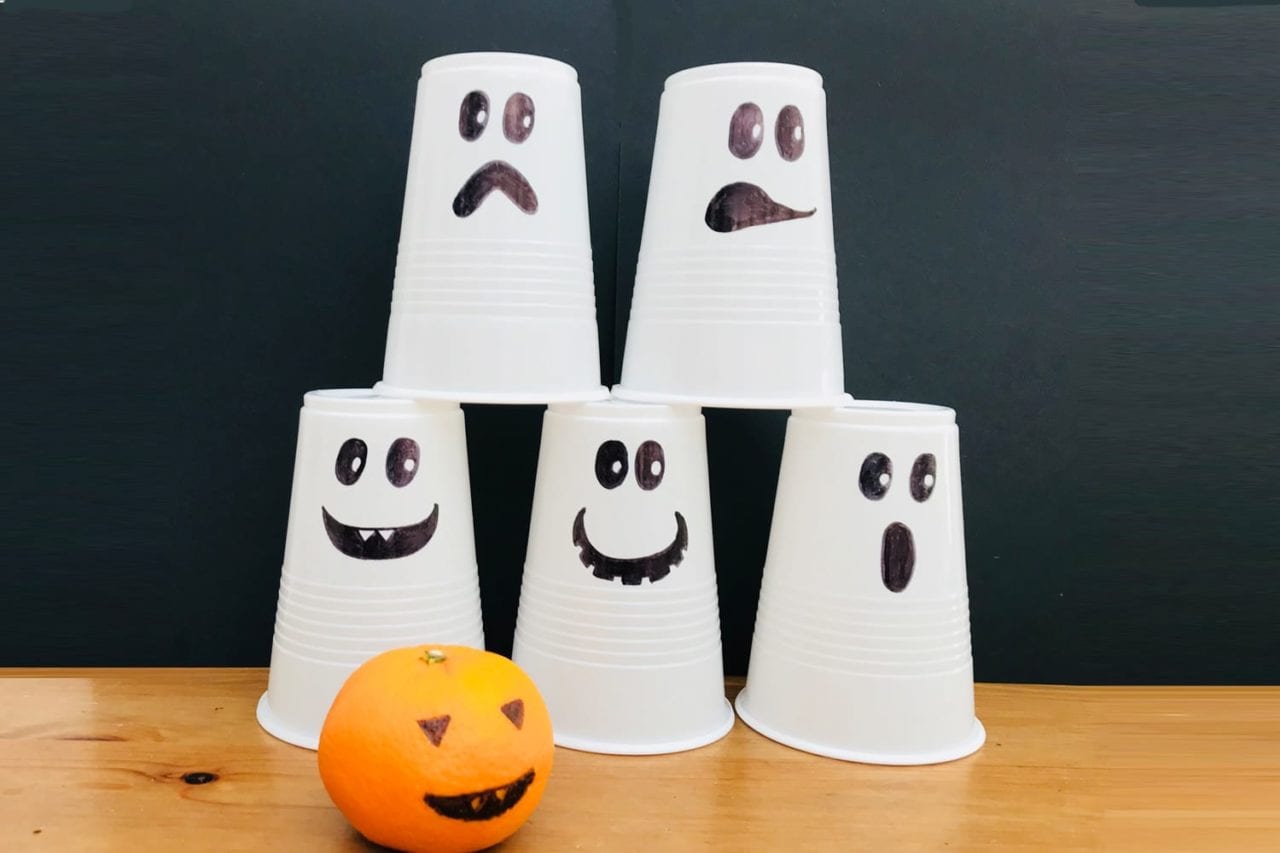 This ghost bowling game is a Halloween craft for kids which is easy to make and loads of fun to play. Young children can spend ages bowling down the paper cups with their instantly transformed
satsuma pumpkins
. You can make these for yourselves at home or as part of a Halloween party activity. Either way it's heaps of fun.
1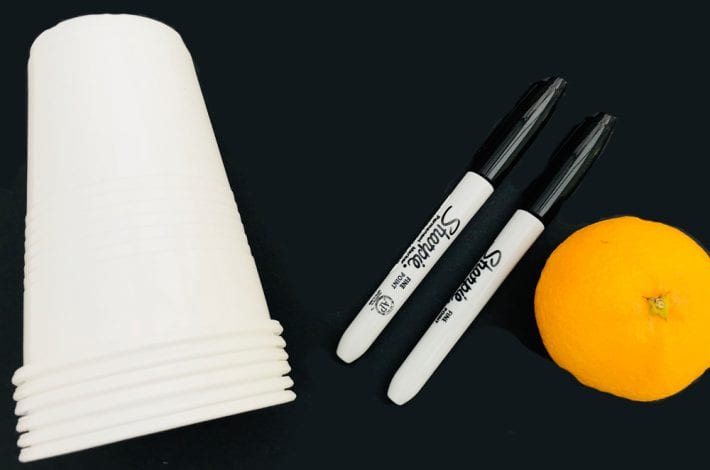 1
You will need:
White drinking cups
Black permanent marker
Satsuma or tangerine
2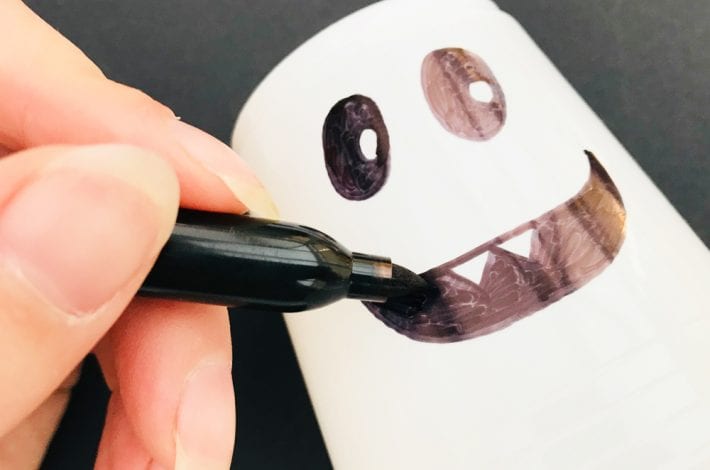 2
Step 1: Make some ghostly faces
Draw eyes and a mouth on each cup with a black marker pen.
Try out different expressions so some ghosts look happy, some sad and some a little bit spooky.
3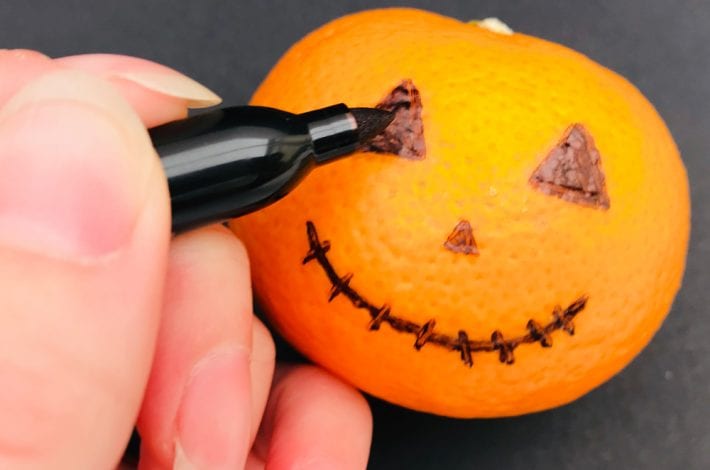 3
Step 2: Turn your tangerine into a pumpkin
Draw eyes a mouth on your tangerine to turn it into a pumpkin bowling ball.
4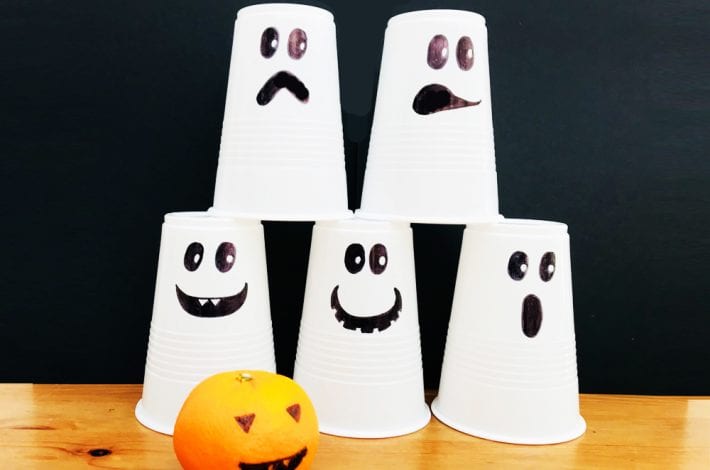 4
Step 3: You're ready to play bowling
Roll the tangerine pumpkin to see how many ghosts you can knock down.
To make the game harder you can stand further away.
You can line them up like bowling pins or stack them up and watch them all tumble down!