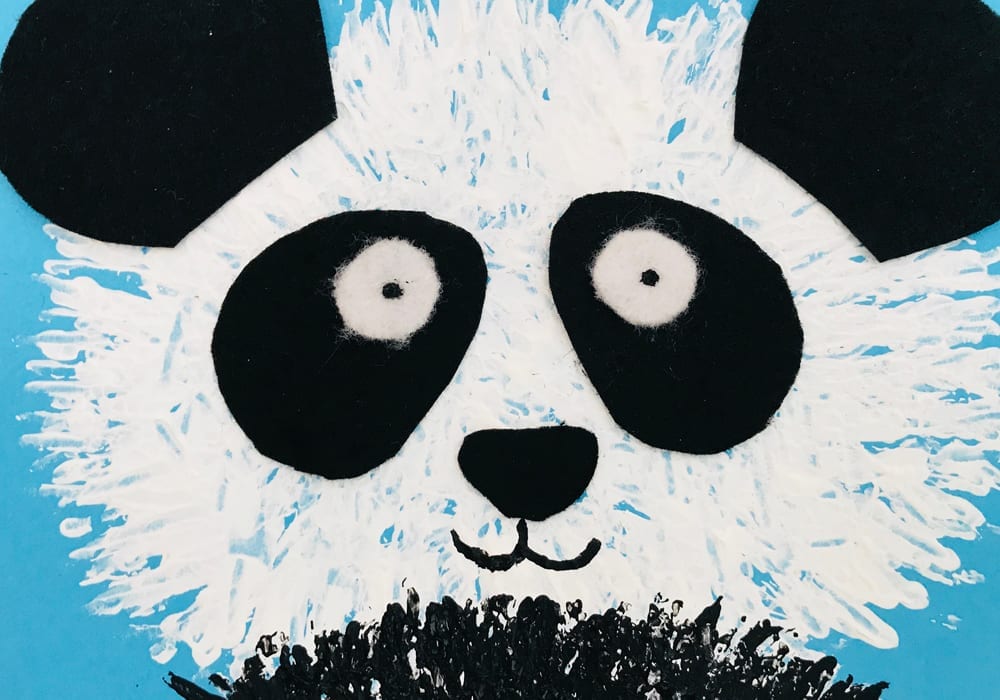 Fun Kids Craft
Panda Fork Painting
Make the cutest panda bears with your toddlers or preschoolers! All you need is paint and a fork to start the printing fun.
We've made panda bears but you can use the same method to make shaggy lions, prickly hedgehogs or furry monsters. Enjoy the fork painting fun.
Summary
Time: 10 minutes
Age: Toddlers to Little kids
Difficulty: Easy peasy
1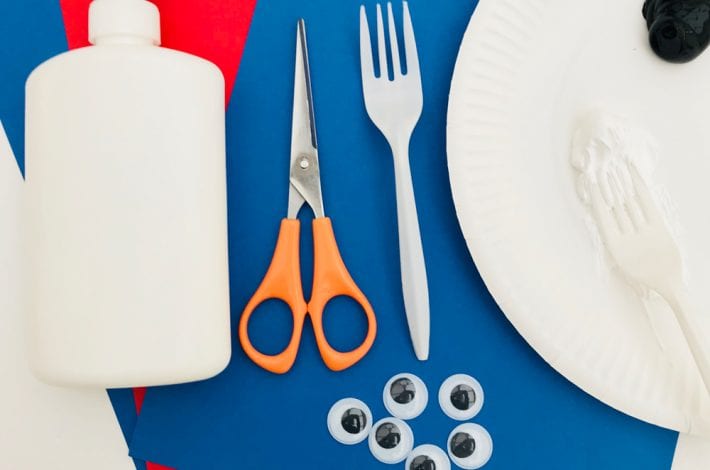 1
You will need:
Fork
White paint
Black paint
Black felt
White felt
Scissors
Glue
Paintbrush
2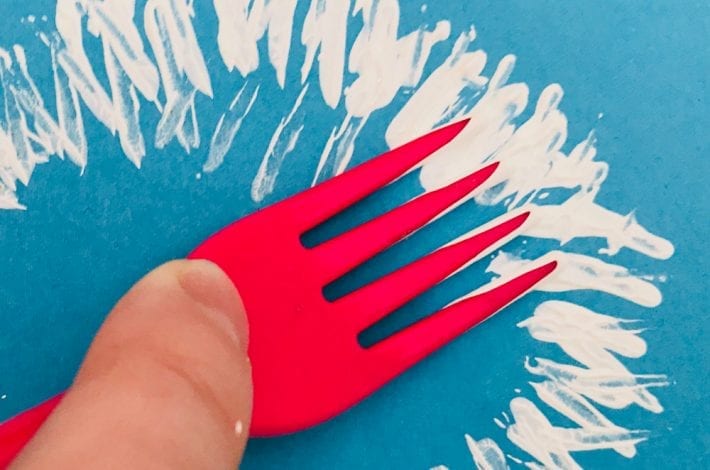 2
Step 1: Start making fork prints
Dip the back of a fork in white paint and press it down on your paper to make fork prints.
Start printing round in a circle to make your panda's face.
3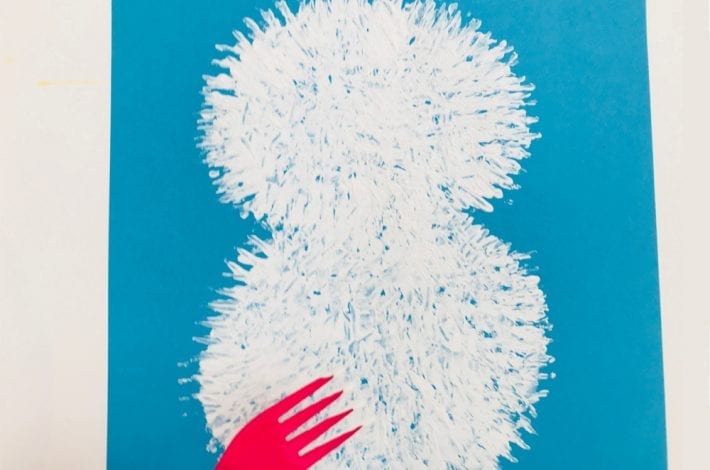 3
Step 2: Print the furry face
Keep printing with your fork until you have covered a whole circle for your panda's face.
Then make a second, slightly larger circle below it for his body.
4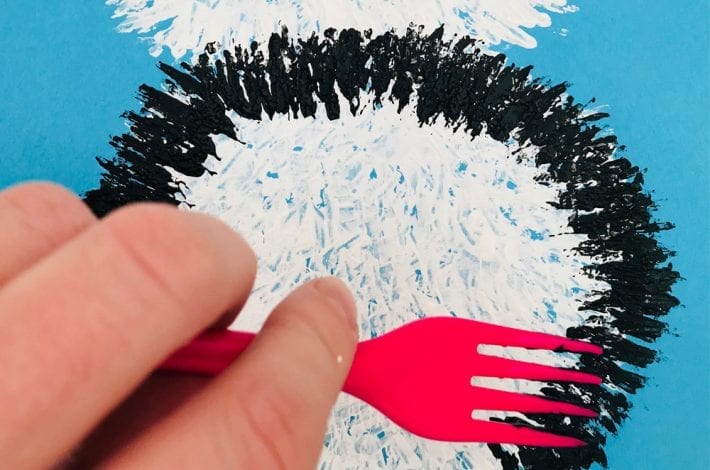 4
Step 3: Add the black stripes
Once your white paint is dry dip your fork into black paint. Start printing all around the panda's body.
5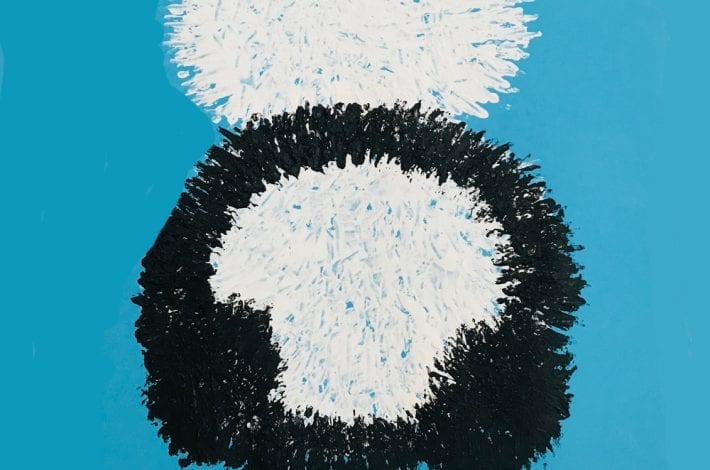 5
Step 4: Add some paws
Print two little circles at the bottom of the body (in black paint again) to make the panda's paws.
6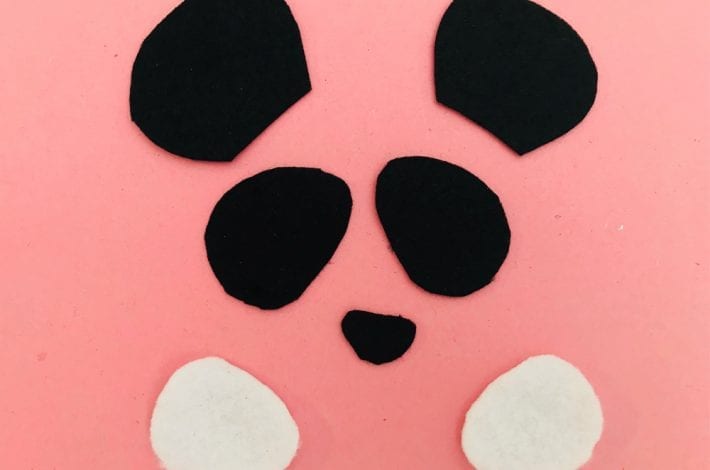 6
Step 5: Cut out shapes for the ears, eyes, nose and paws
Using black felt cut out shapes for your panda's ears, eyes and nose.
Then cut two small circles from white felt for the pads of his paws.
7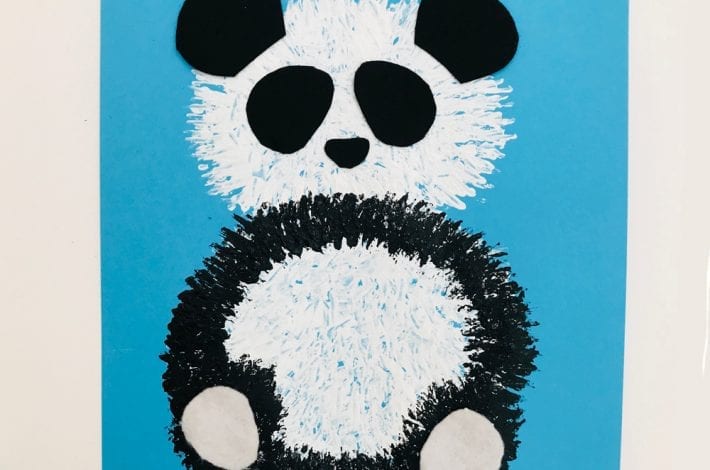 7
Step 6: Glue on the felt
Glue the felt shapes in place on your painting. Your panda is starting to come together now and is almost finished.
8
8
Step 7: Add the finishing touches
Use a paint brush to draw on your panda bear's smile. Add two tiny dots to the centre of his eyes.
He's ready!
Your funky panda fork painting is ready!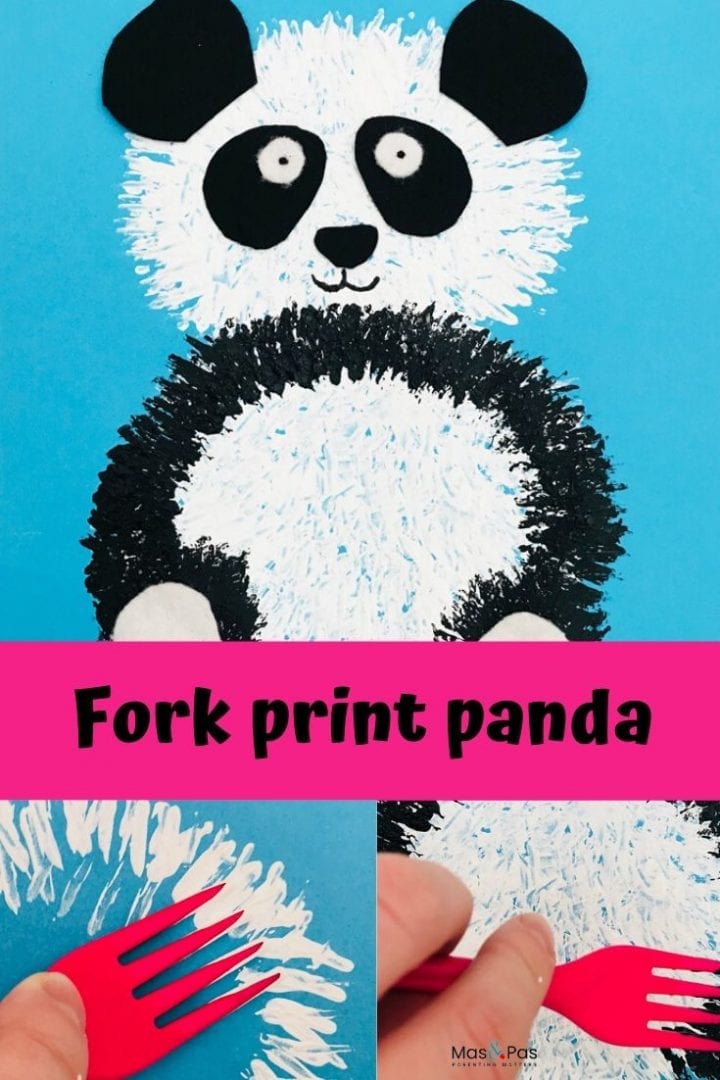 This craft was inspired by the easy Fork Print panda faces by Michelle on her amazing blog Crafty Morning.