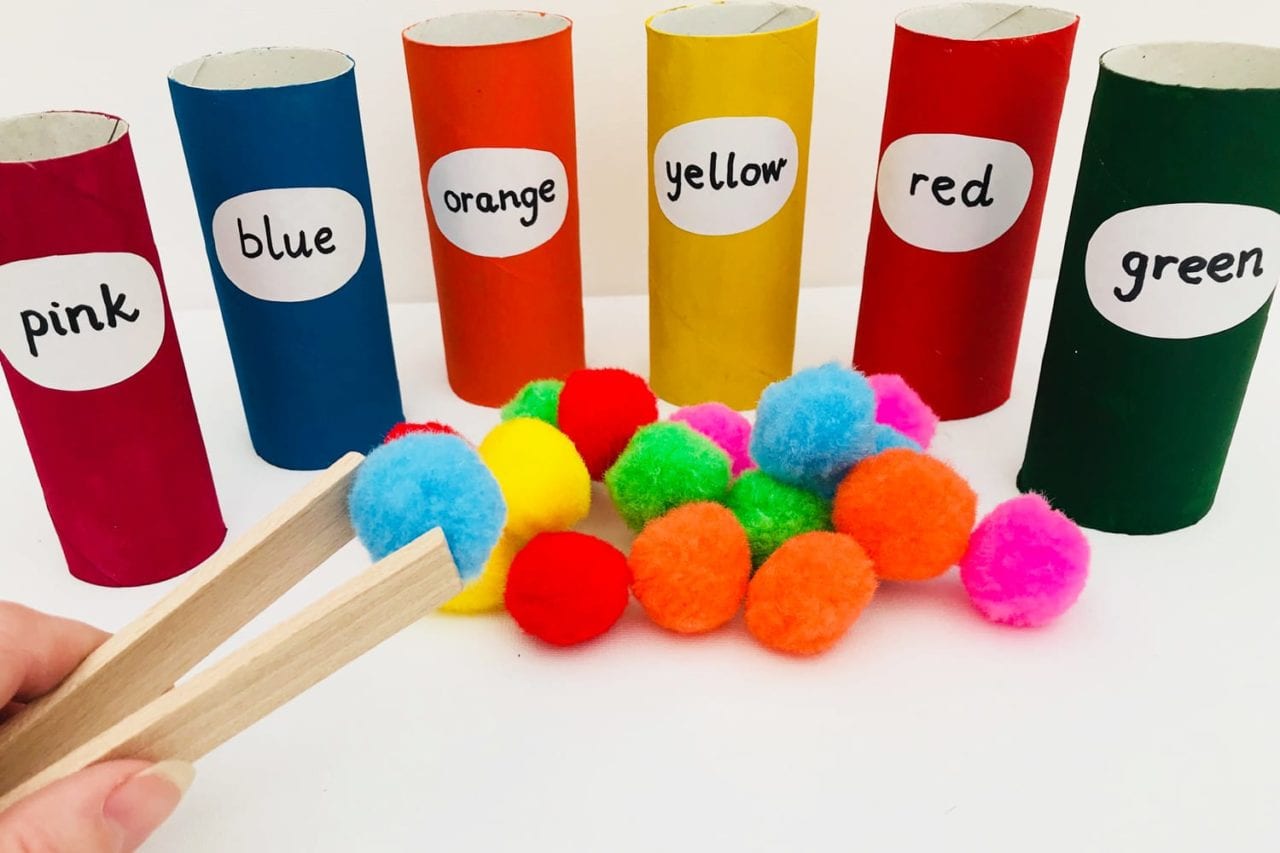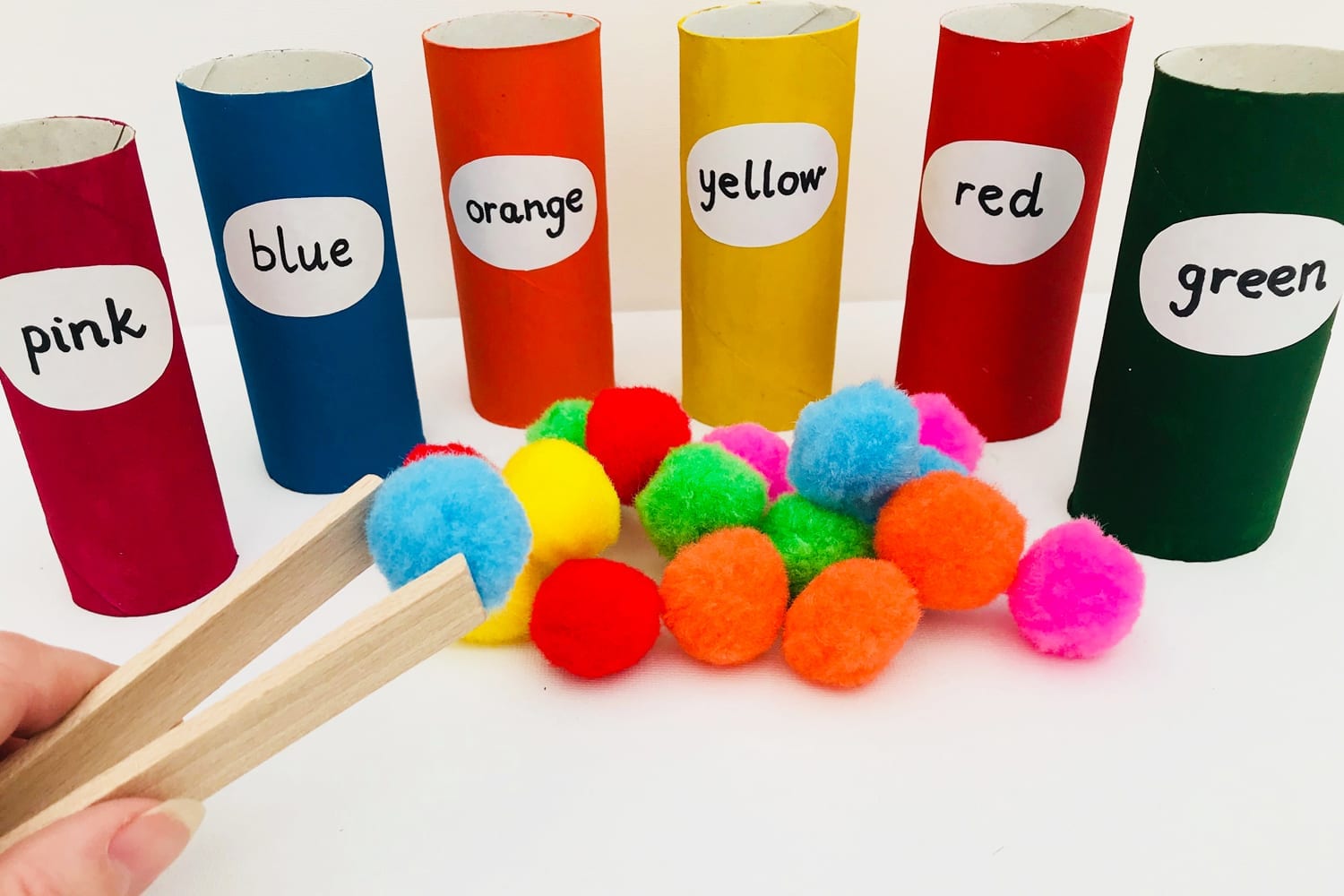 Have fun with colors with this easy pom pom game which will help your toddler learn all about colors. The aim of the game is simple. Your child has to pick up pom poms and 'post' them in the coloured tube that matches.
By using tongs or chop sticks to pick up the pom poms your child will also be practising those fine motor skills.
You can make this game using primary and most common colours at first – such as red, yellow, blue and green. You can extend it by painting your cardboard tubes with some more unusual colours, such as turquoise, violet and burgundy to widen their colour knowledge.
Summary:
Time: 10 mins
Age: Toddlers to Little Kids
Difficulty: Easy peasy
Skill: Learning colours
1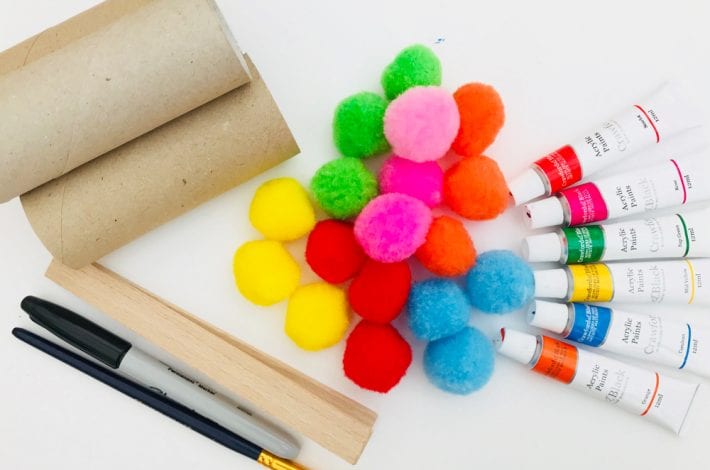 1
What you need:
Toilet roll tubes

Acrylic paints

Paint brushes

Pom poms – selection to colours

White stickers

Pen

Tongs or chopsticks
2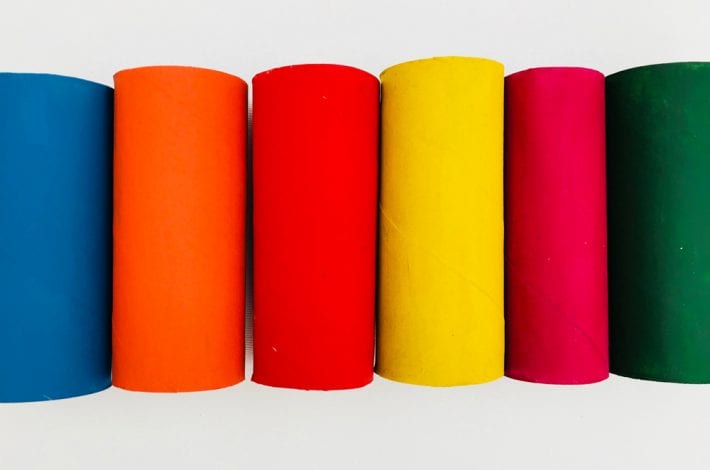 2
Step 1: Add some colour
Collect 5 or 6 empty toilet roll tubes and paint them, each in a different colour.
Paint them colours which match the colours of your selection of pom poms.
Acrylic paints work well to give a good cover.
You might need two coats to make them nice and neat.
3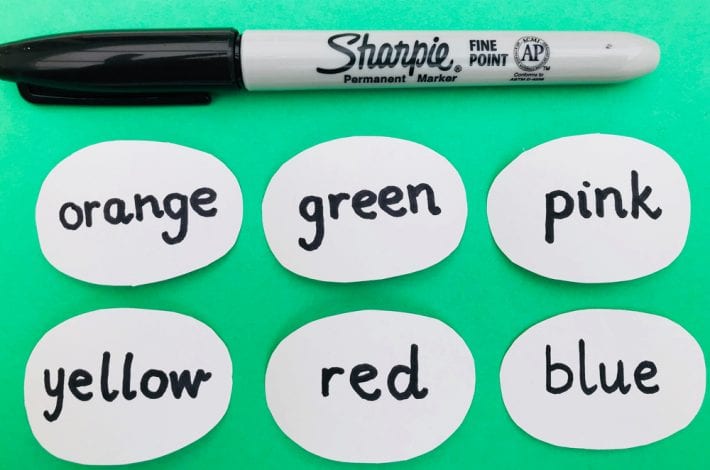 3
Step 2: Make some colour labels
Cut oval shapes from white stickers and on each write the colour that matches with your painted cardboard tube. 
4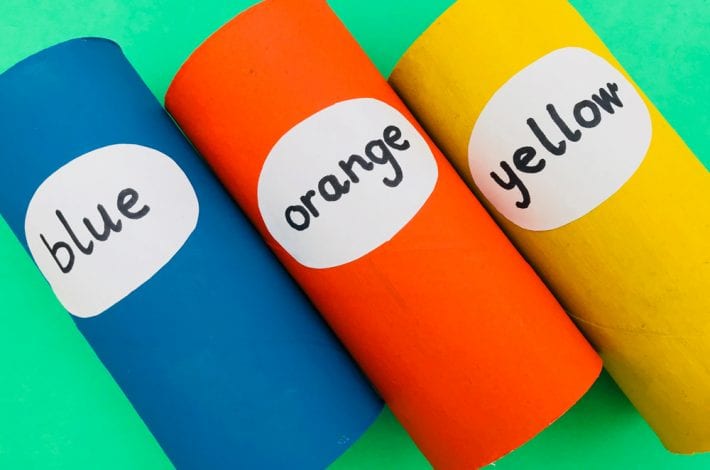 4
Step 3: Stick on your colour labels
Stick on the colour name labels to the cardboard tubes.
Even if your child is very young and cannot yet read it's a good idea to introduce words into their learning play. 
By seeing them over and over again they will start to recognise words and relate them to colours as they play the matching game.
5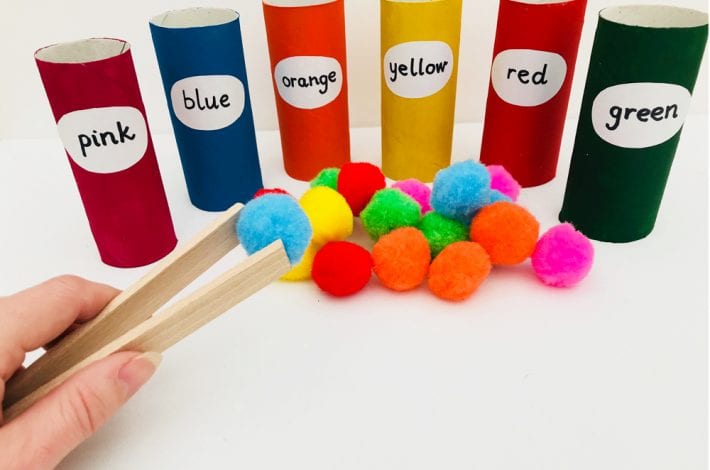 5
Step 4: Pick up your pom poms and play
Line up all your painted colour tubes and put out a selection of pom poms in the same colours as your tubes.
Ask your child to post the coloured pom poms into the matching coloured tubes.
You can give your child tongs or chopsticks to pick up their pom poms to help them practice fine motor skills.
Have fun and learn colours at the same time