Teach your child all about shapes with this fun felt shape matching game! Once made you can play it again and again matching 2D shapes to the game board.

As they play you can tell your child the name of each shape too and maybe even about each shape, like how many sides it has.

You can make the same game using coloured card if you prefer. We chose felt so it would be long lasting and more tactile for little ones.
Summary
Time: 20 mins
Age: Toddlers to Little Kids
Difficulty: Easy peasy
1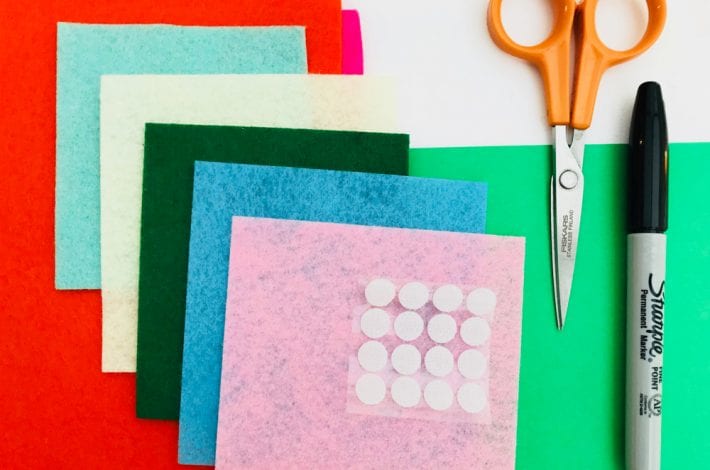 1
You will need:
Felt – bright colours

Scissors

Shape template printable

Velcro dots

Card

Black Sharpie
2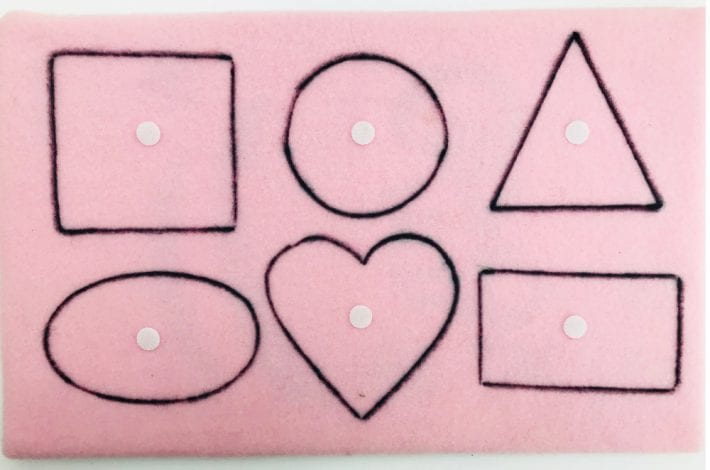 2
Step 1: Make your game board
The first step is to create a board on which your child will place their shapes. They will match their shapes to the shape outlines on the board.
To do this, cover an A4 piece of card with felt. Secure it with glue or tape at the back. Now you need to draw on shapes with a black Sharpie.
To make things easier we've made a free shape printable. If you prefer, you can print this out on card, cut out the shapes and use them as templates to draw around on your felt game board. 
Once you've drawn round all the shapes take some sticky velcro dots and place one in the centre of each shape outline. Your game board is now ready.
3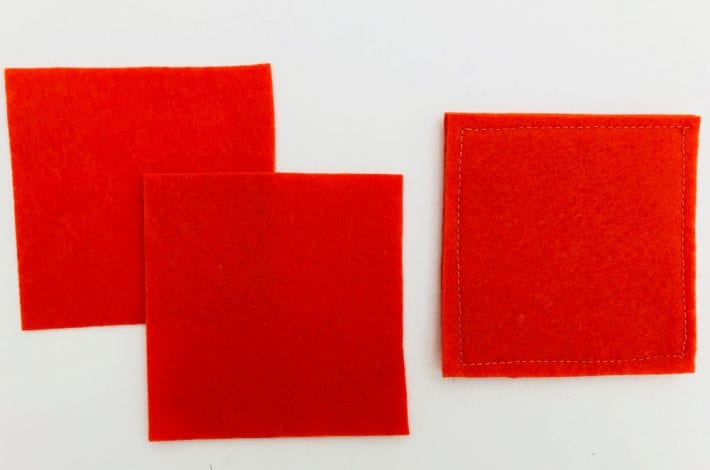 3
Step 2: Make your felt shapes
Now you need to make matching shapes for your child to stick onto the game board.
Using our printable shapes that you have cut out, draw round each shape on a piece of felt. You will need 2 felt shapes for each game piece. So cut out 2 squares, 2 circles, 2 triangles etc.
For each shape glue the 2 felt shapes together so you make a nice sturdy thick shape for your child to hold.
We chose to sew our pieces of felt together, using a sewing machine to stitch round the edges, but a strong glue works just as well.
4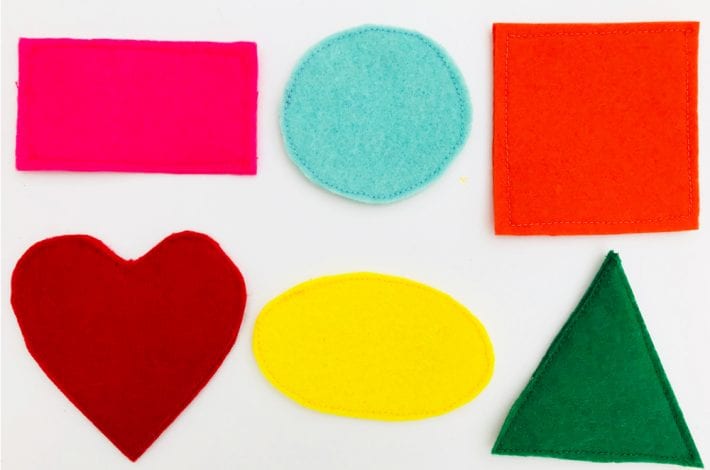 4
Step 3: You should now have 6 shape pieces
You will now have six felt shapes ready for your child to pick up and match on the game board.
We chose to use some simple 2D shapes, such as a circle, triangle, square and rectangle and 2 more interesting shapes – an oblong and a heart.
You could make a different game with more complex shapes, such as a hexagon, diamond, pentagon and a star if you prefer.
5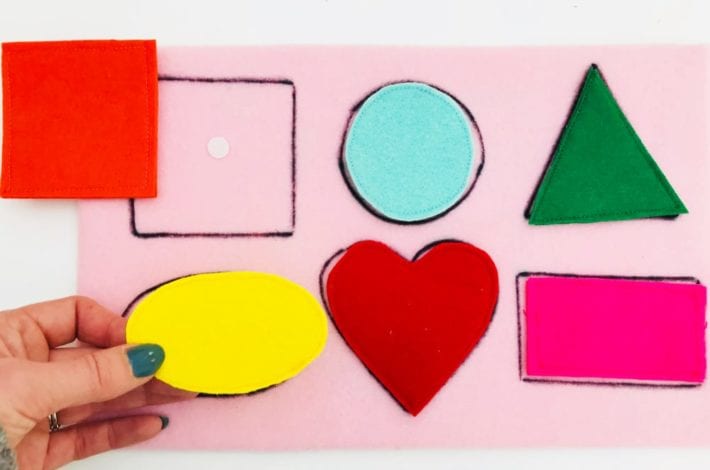 5
Step 4: You're all ready to play
Ask your child to pick up a shape and place it on the correct shape outline on the game board.
You can tell them the name of the shape as they play.
This fun shape matching game can be stored and played again and again!