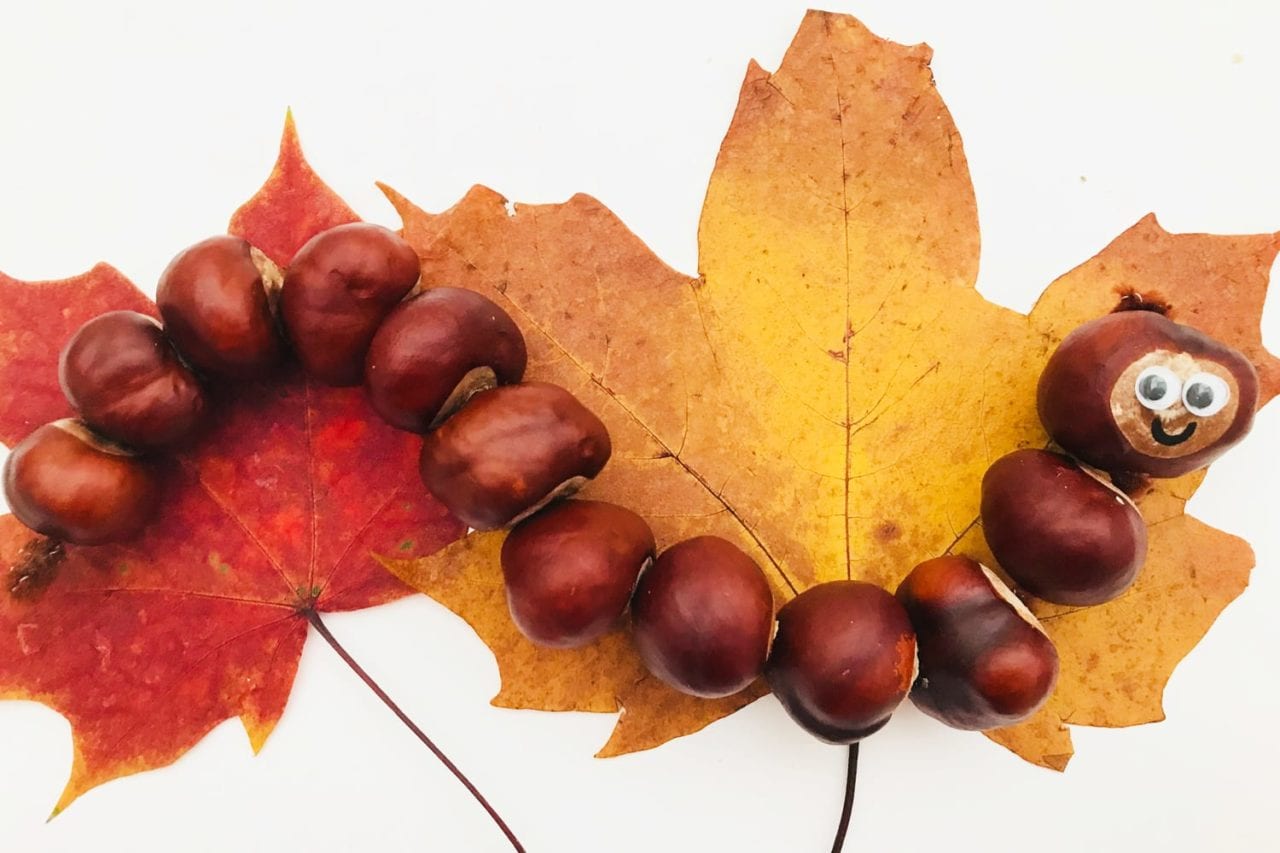 A great autumn craft for kids. Gather conkers on an autumn walk and then transform them into an utterly adorable conker snake. This autumn craft requires a little help from adults with drilling the holes, but then is such a quick and easy activity for children. There's something magical about conkers and this craft will make them even more special.
1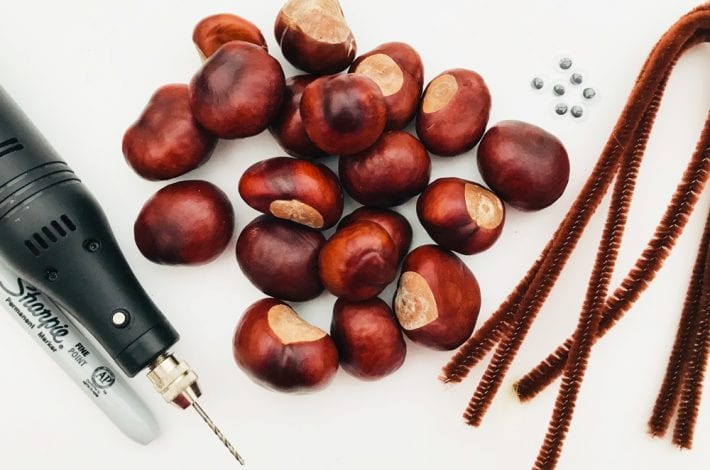 1
You will need:
Conkers – about 12
A drill
Pipe cleaner
Googly eyes
Glue
Black pen
2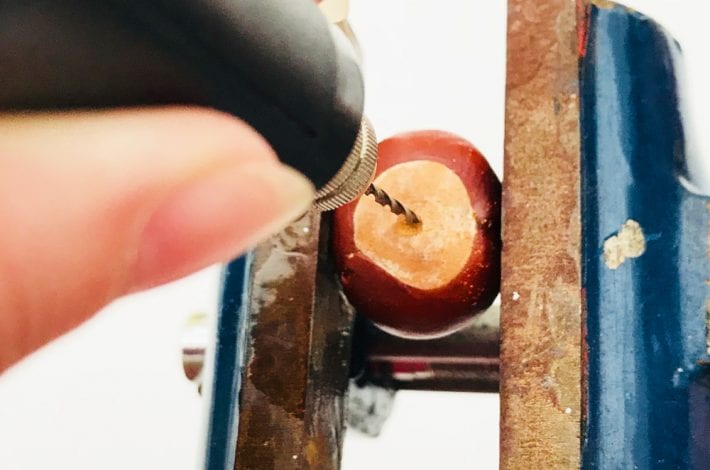 2
Step 1: Drill holes in your conkers
This bit should be done by an adult.
Hold a conker in place with a vice and then carefully drill a hole through the centre.
The hole needs to be wide enough to thread your pipe cleaner through so pick a drill bit that will be the right size for this.
For your snakes you will need about 12 conkers.
3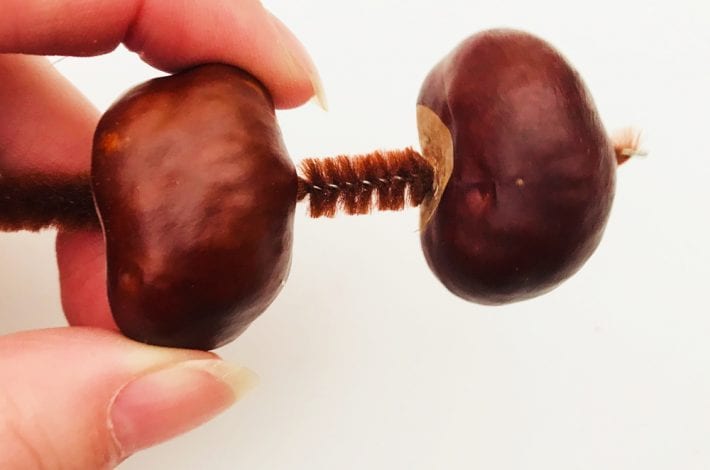 3
Step 2: Get threading
Thread your conkers onto a pipe cleaner.
Put the largest one on first and the smallest ones towards the end.
4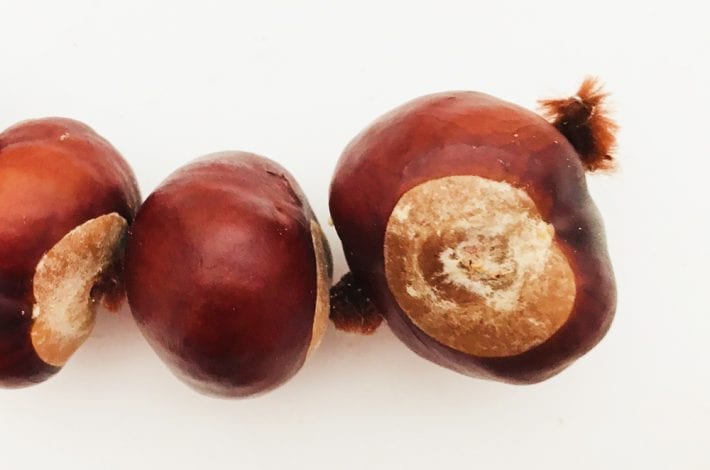 4
Step 3: Make sure they don't fall off
Twist the ends of the pipe cleaners to secure the conkers in place.
5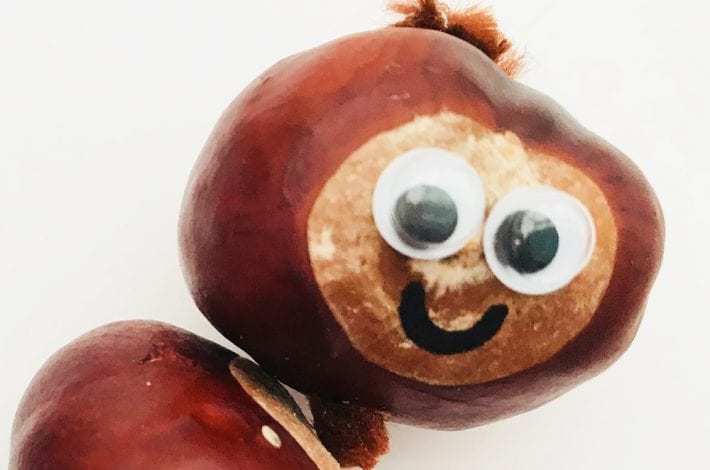 5
Step 4: Make the snake's face
On the biggest conker at the beginning of your snake glue on two little googly eyes and draw on a smile with a black pen.
Get wriggling and wiggling
Your caterpillar is now ready to play with. Bend the pipe cleaners to make it slither and slide.