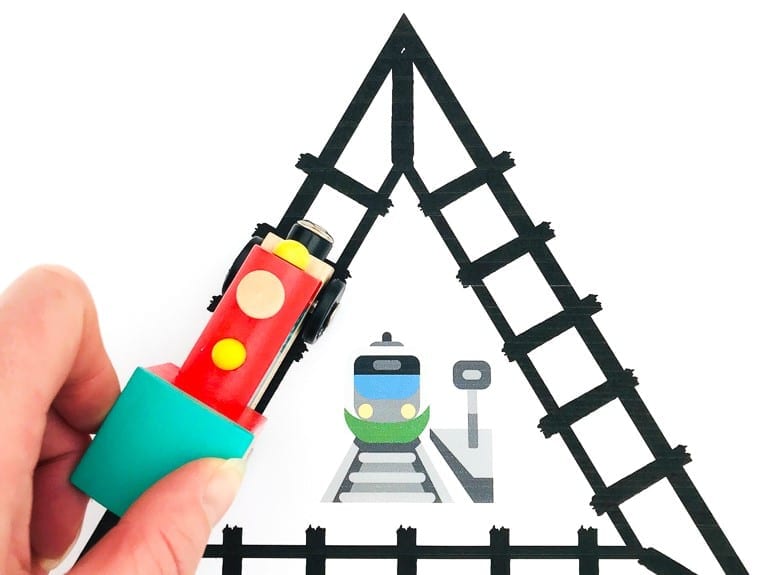 Playtime Learning Activity
First Shapes with Printable Train Tracks
Learning those first shapes can be so much fun. And what better way to learn it than to run a train track along the sides of it?
You can talk about whether they are round or have straight edges. How many sides they have and what each one is called. 
Your child can learn 2D shapes by driving a train along the different train tracks with these free printable mats. They can practice marking out these shapes and use those motor skills.
Summary:
Time: 10 minutes
Ages: Toddlers and Little kids
Difficulty to make: Easy peasy
Skill: First Shapes 2D
1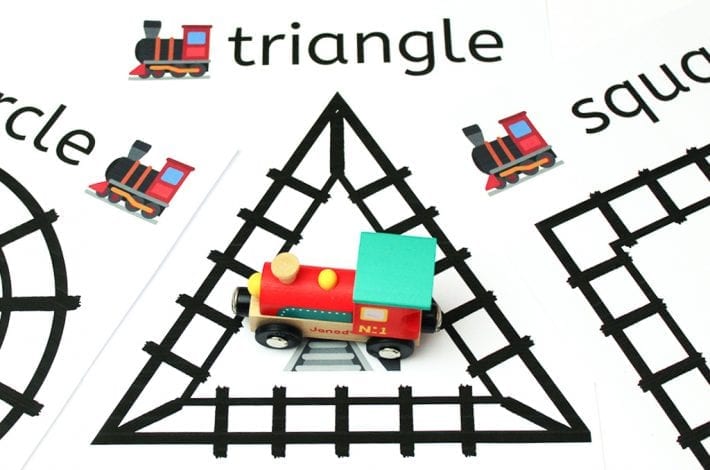 1
You will need:
Toy train
Train Track Shape Mats – free to download and print out:
2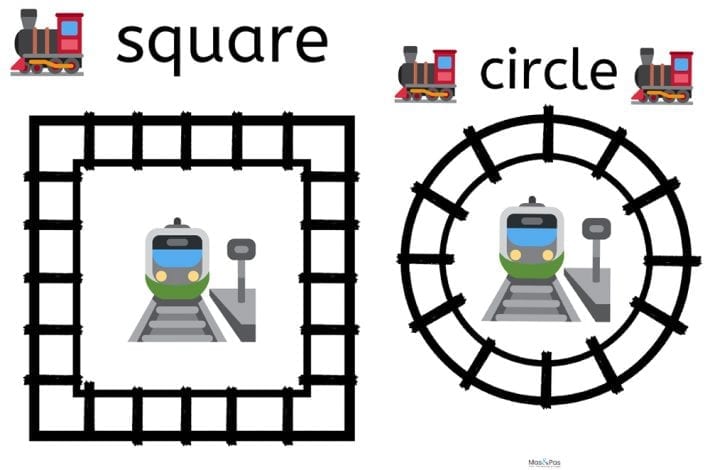 2
Step 1: Download and print out the shape mats
Print out the four different train tracks shapes mats for the 4 common 2D shapes:
You can laminate the sheets to make them sturdier and long lasting, or mount them on cardboard if you wish.
3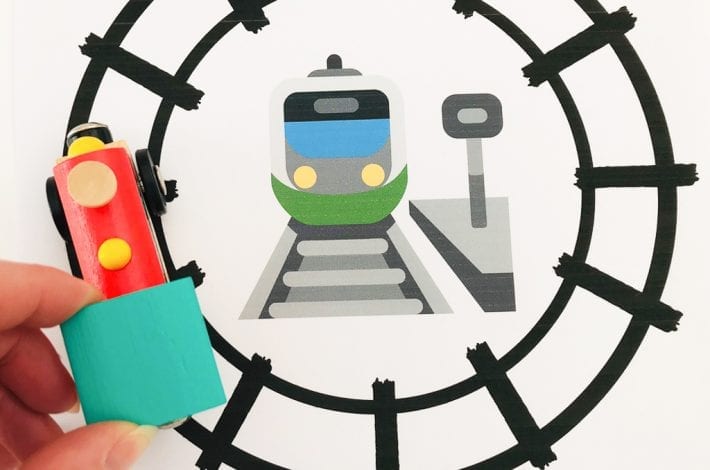 3
Step 2: Drive the train
Choose one shape to start with. Here, we have chosen the circle train track.
First ask your child if they know what shape it is. If they don't you can tell them that it's a circle and trace your finger around the circular shape.
Your child can then drive the train round and round the track, following the shape of the circle.
Circle as a tricky word
If your child is a bit older and has started to read, you can also show them the word 'circle' at the top of the worksheet.
Point out that it's an unusual word. You would think circle would start with an 's'. But it starts with a 'c'.
4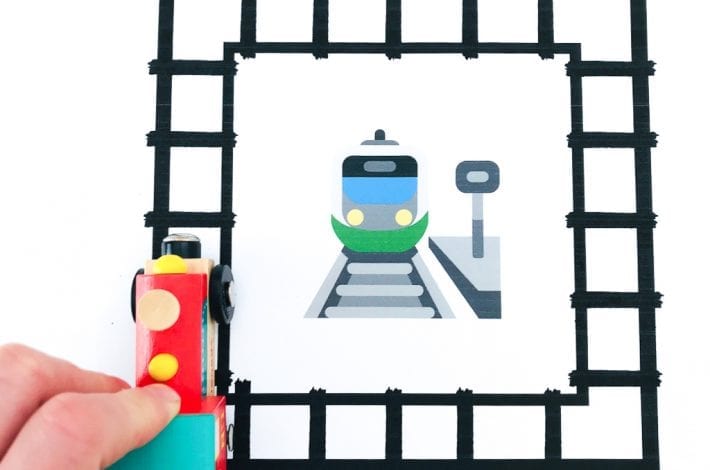 4
Step 3: Choose a different shape
Now choose a different shape, like the square.
Again ask your child if they know what the shape is called first and show them the word at the top of the sheet.
They can have fun driving the train along the square track. This time there are lots of sharp corners to turn on.
How many corners are there?
How many sides does this shape have?
5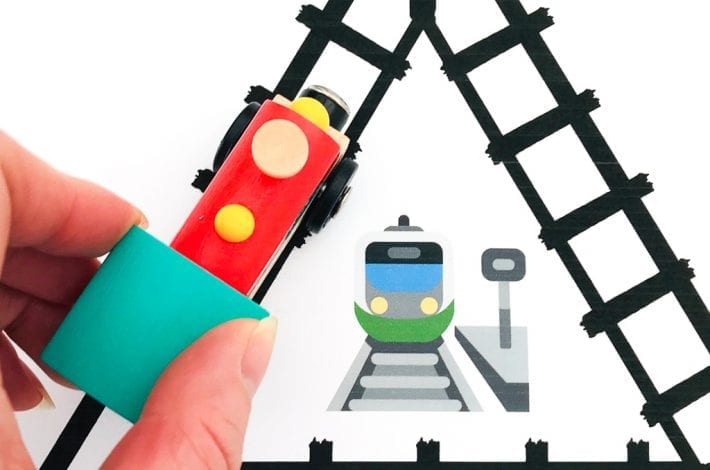 5
Step 4: Play with all the different shapes
Keep playing the game until your child has driven the train around all 4 shaped tracks.
Each time you can ask them how many sides and corners their train has to travel along.
This will give your child some knowledge of the properties of the 2D shapes.
You could set up a challenge by placing all four shape tracks on the table or floor and shouting out the name of a shape.
Your child has to find the right shape and drive the train around it as quickly as possible.
Have fun learning first shapes by playing around with them on these train track mats.
Once your child becomes more familiar with each shape you could ask them to try to spy different shaped objects and items on a walk.
For instance, on the way to the shop, you could ask if they can spot as many circle shapes as possible.
They might see wheels on cars and buses, circular road signs, coins or round biscuits in the shop.
Everyday games make learning shapes so much fun.
Pin this playtime activity for later