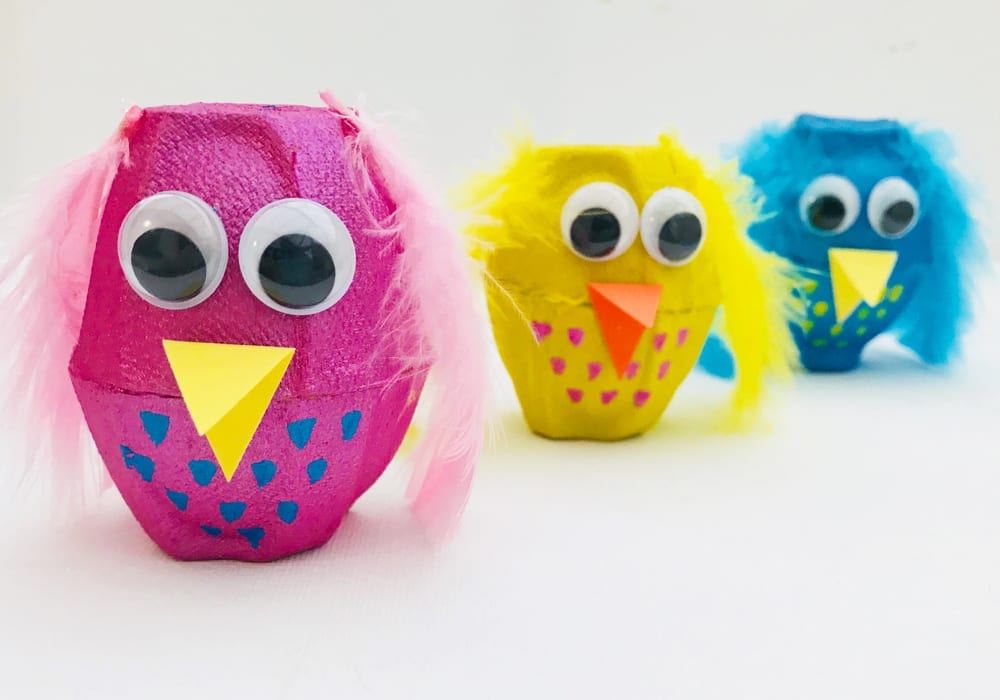 Hold onto those empty egg boxes! Recycle and reuse them to make these eggcellent egg carton owls.
They're so much fun to make and a great craft for kids.
Summary:
Time: 10 minutes
Age: Little kids to Big kids
Difficulty: Easy peasy
1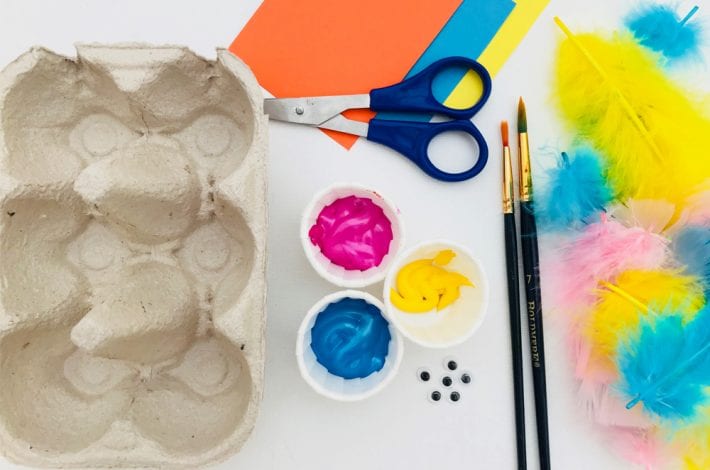 1
You will need:
1 egg carton
paints – bright colours
paintbrush
google eyes
feathers
orange or yellow card
scissors
glue
2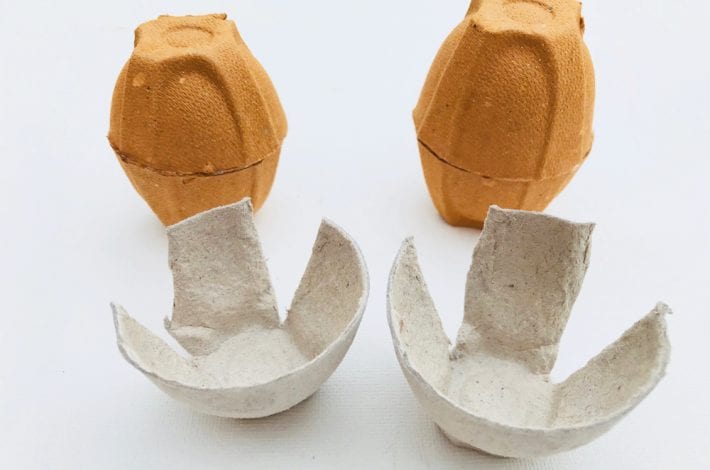 2
Step 1: Cut the egg box
Cut out all the egg cups from the egg box. Trim away any excess cardboard.
Then glue two egg cups together, one on top of the other, as shown in the rear section of the photo.
3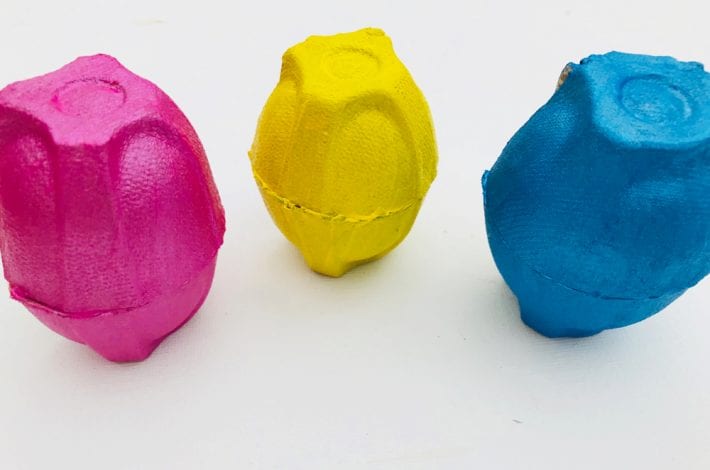 3
Step 2: Paint your egg cups
Paint your egg cups in one colour. We used acrylic paint, which covers the card well.
You might need 2 coats for a nice finish.
4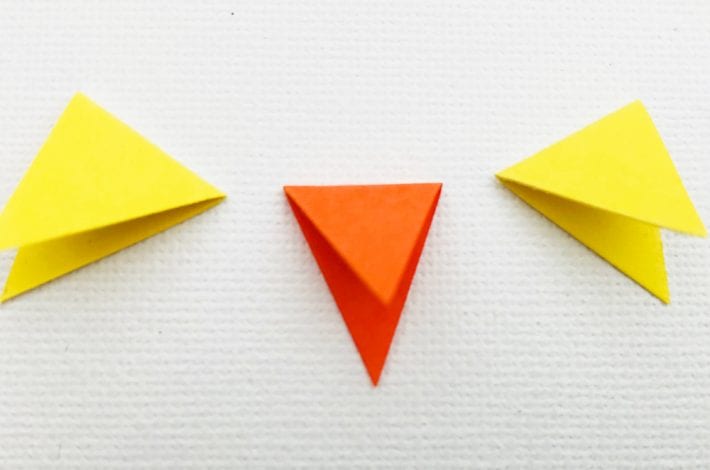 4
Step 3: Cut out the beaks
Cut out little beak shapes from orange or yellow card.
You can do this by folding your card and then cutting a triangle shape along the fold.
When you open the triangle up you should get a nice little beak like the ones in our photo.
5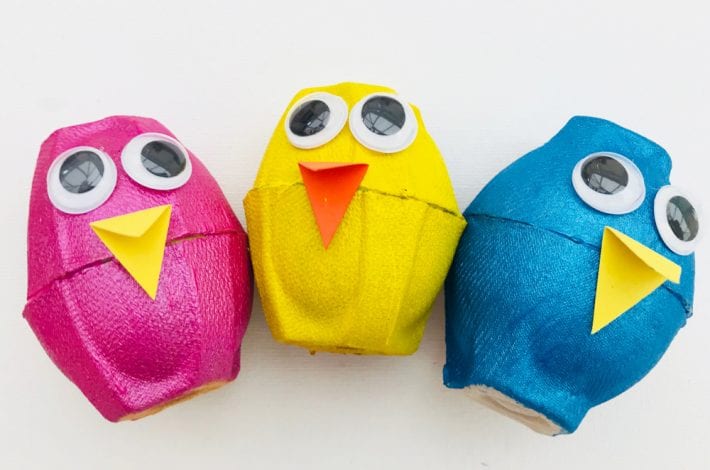 5
Step 4: Glue on the beaks and the eyes
Glue your beak in place and then glue on 2 googly eyes.
6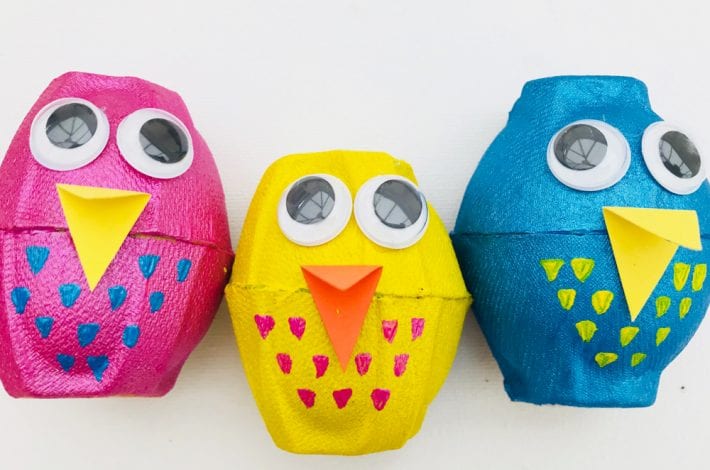 6
Step 5: Paint the feathery bellies
Paint little triangles on your owl's tummy to look like feathers.
7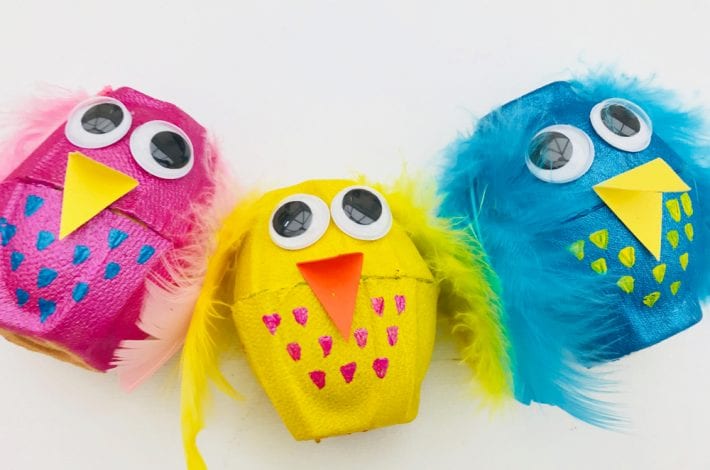 7
Step 6: Glue on the wings
Glue a craft feather on each side of your owl to make the wings.
If you feather is too long just cut it down with scissors.
Your little owls are now complete.
You'll have a hoot making these little egg carton owls