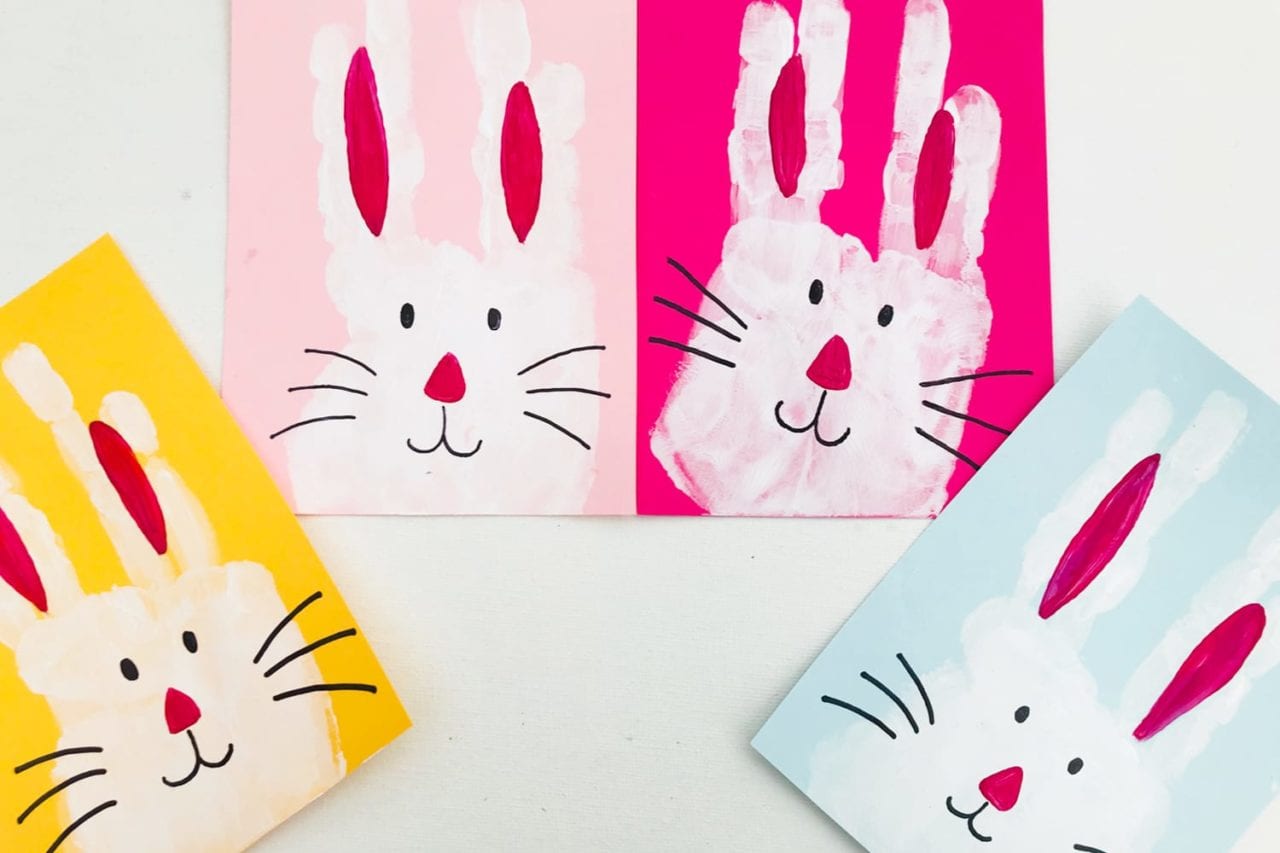 If you're in the mood for crafting with your little one this Easter break then this bunny craft couldn't be simpler.
These handprint bunnies are as simple as stamping your hands on the paper and adding some little faces. Toddlers will LOVE them (and you might make a few too). It's a messy Easter activity, but it's soo much fun.
So get the pinnies on and get printing. Enjoy this fab Easter handprint craft and make the cutest bunnies.
Summary:
Time: 5 mins
Age: Toddlers to Little kids
Difficulty: Easy peasy
1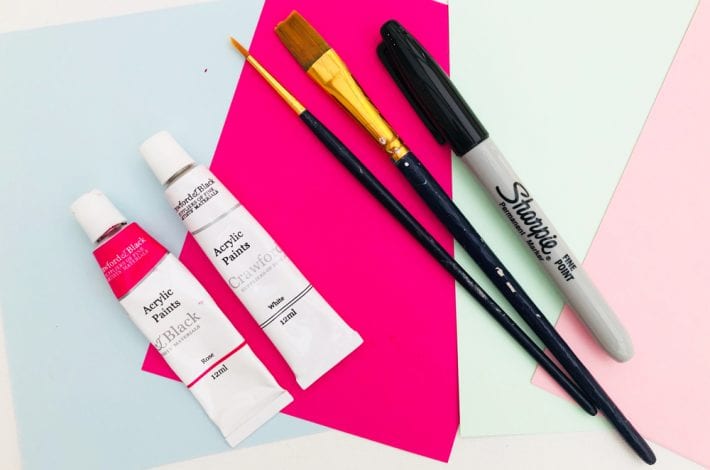 1
You will need:
Coloured card
White and pink paint – acrylic paints work best
Paint brushes
Black Sharpie
2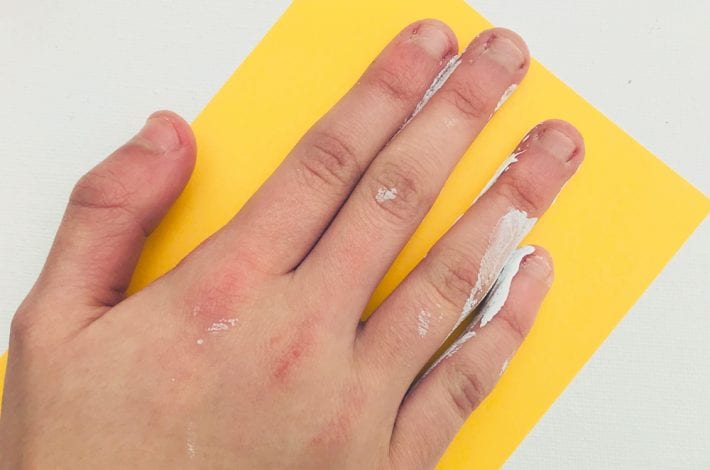 2
Step 1: Time to get messy
Cover your child's hand with white paint.
Cover the palm and four fingers but NOT the thumb.
Your child could dip their palm into white paint or you could paint it onto their hand.
Ask your child to put their fingers together and then move them apart to leave a little gap in the middle with two fingers on each side.
Now make a hand print on the card.
3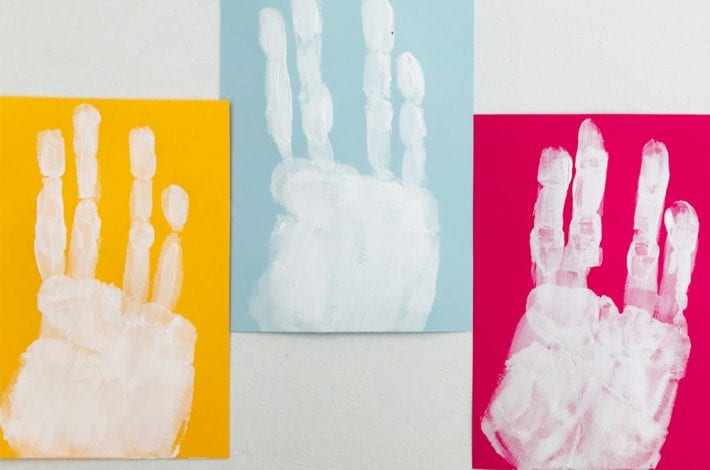 3
Step 2: Make lots of hand prints
Make lots of hand prints, on different pieces of card, coating your hand with more paint each time.
Then leave them to dry.
4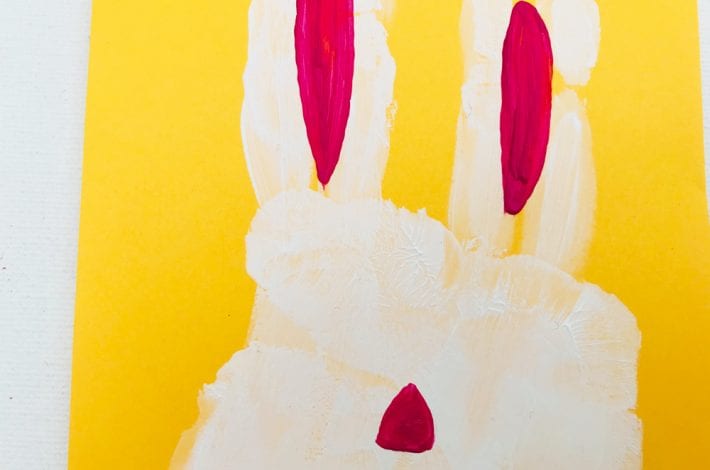 4
Step 3: Paint the nose
Paint a little triangle in pink paint for the bunny's nose and then paint the inside of the bunny's ears in pink too.
5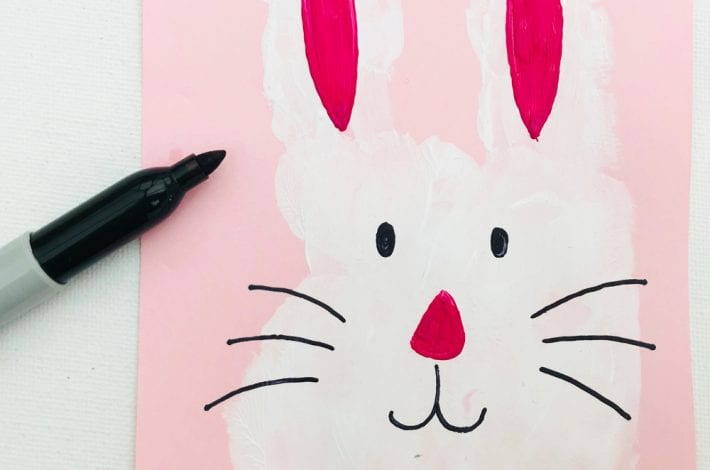 5
Step 4: Bring your bunny to life
Use a black Sharpie to draw on the eyes, mouth and nice big whiskers to bring your bunny to life.
Why not make a whole family?
Enjoy this fab Easter handprint craft