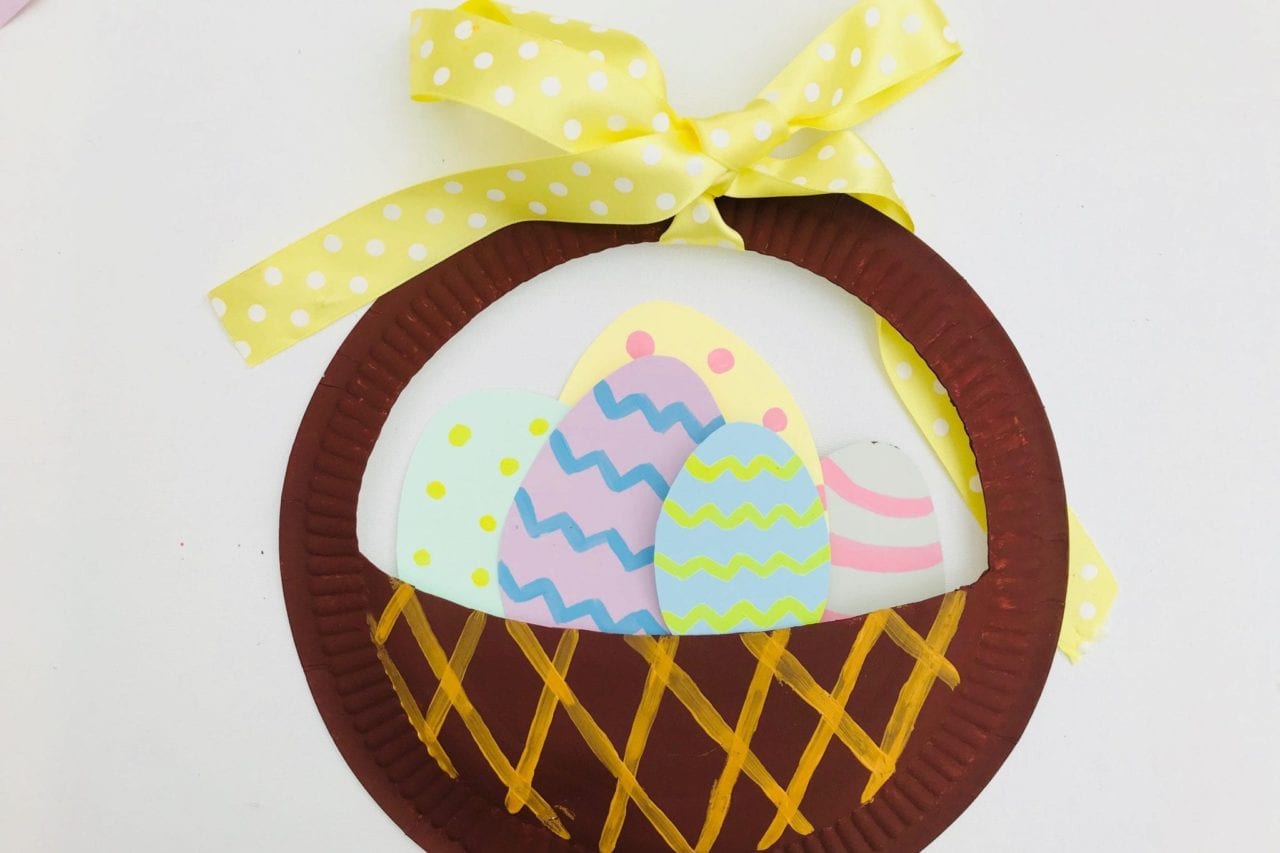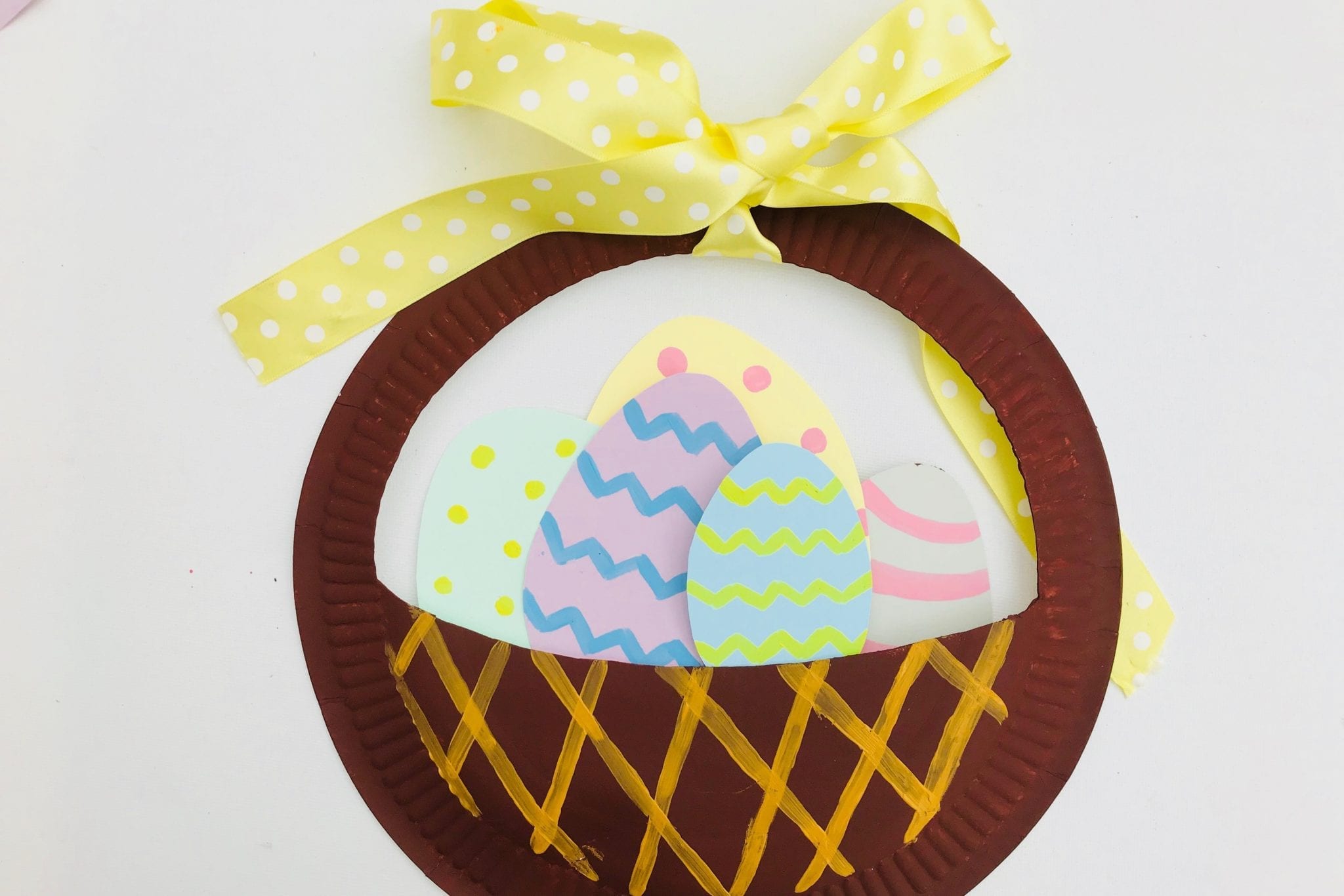 Use everyday materials around the house to make this pretty Easter egg basket in minutes!
Made with paper plates and paints you can stand it up or hang it on the walls on Easter day.
Summary
Time: 10 mins
Age: Toddlers to little kids
Difficulty: Easy peasy
1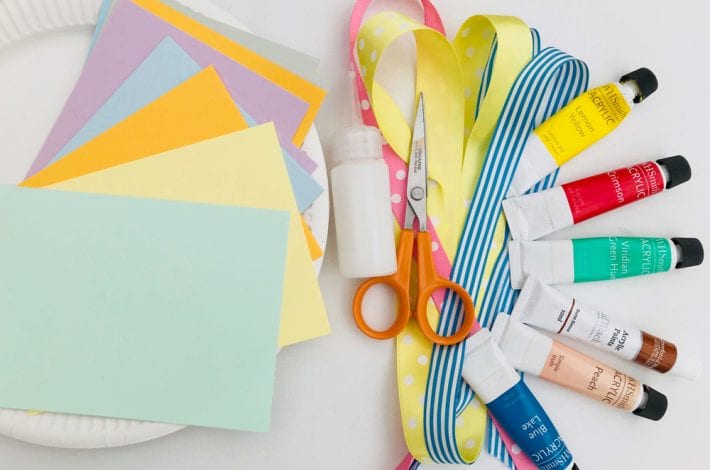 1
You will need:
Paper plate
Card
Scissors
Paints
Paintbrush
Glue
2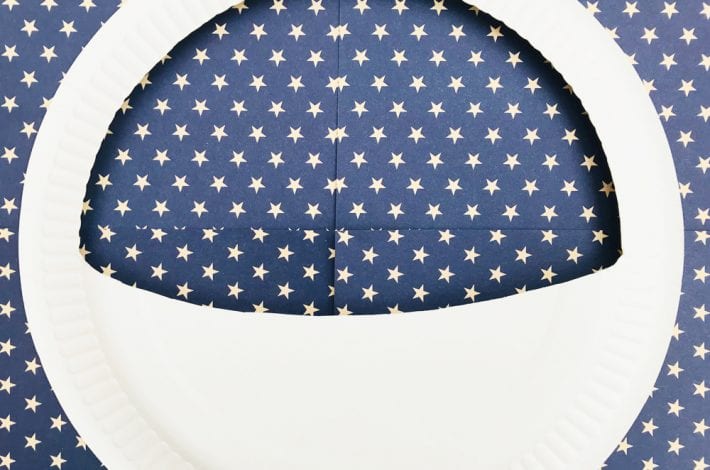 2
Step 1: Cut out your basket
Cut out the top half of the centre of your paper plate, as shown.
This makes a nice basket shape, with a handle.
3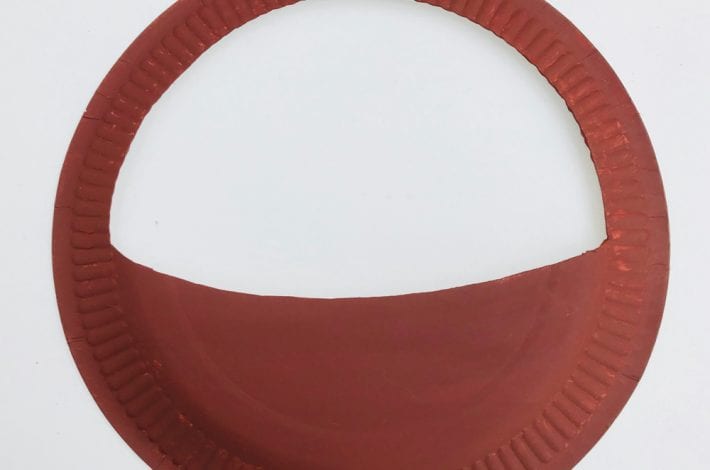 3
Step 2: Paint your basket
Paint the paper plate brown.
We used acrylic paint and put on two coats to get a nice covering. Leave it to dry.
4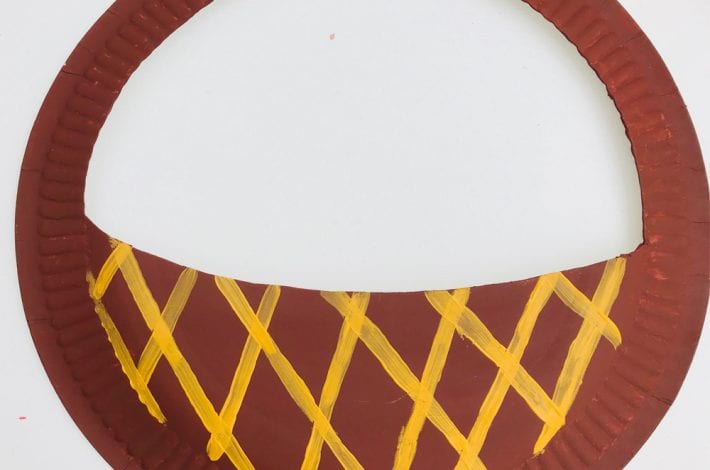 4
Step 3: Add some detailing
Use yellow or light brown paint to add criss-crossing stripes to the bottom of your basket, to make it look like basket weaving.
5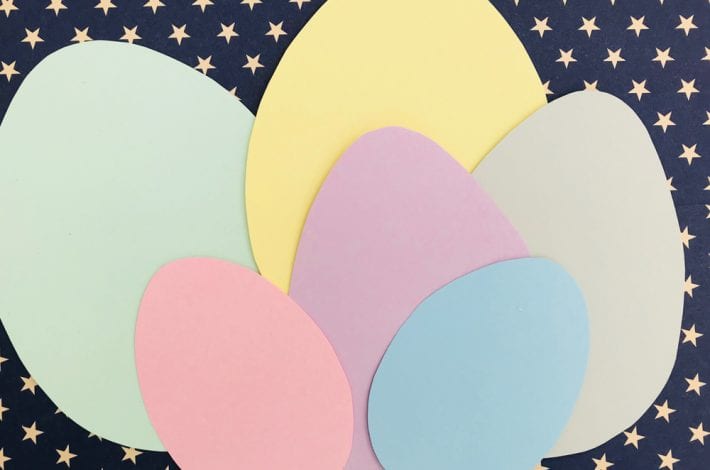 5
Step 4: Cut out some Easter eggs
Cut some egg shaped ovals out of card.
We chose pretty pastel coloured card but you can use whatever colour you like.
Cut out different sizes of eggs.
6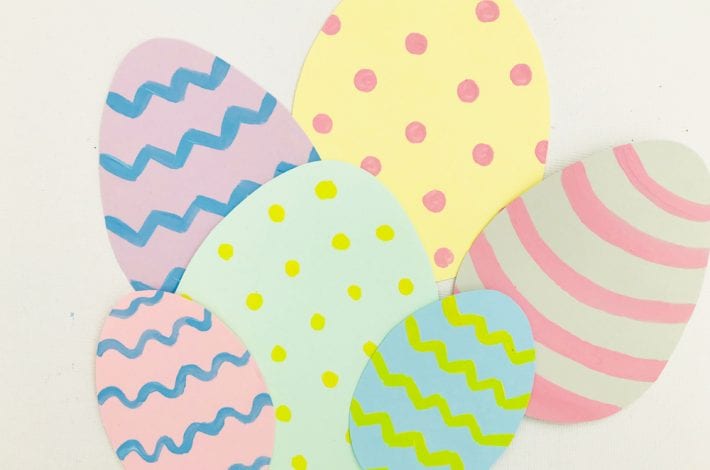 6
Step 5: Decorate your eggs
Use paint (or felt pens) to decorate your Easter eggs.
We added dots, stripes, zig zags and want lines to ours but you can decorate your eggs however you like.
7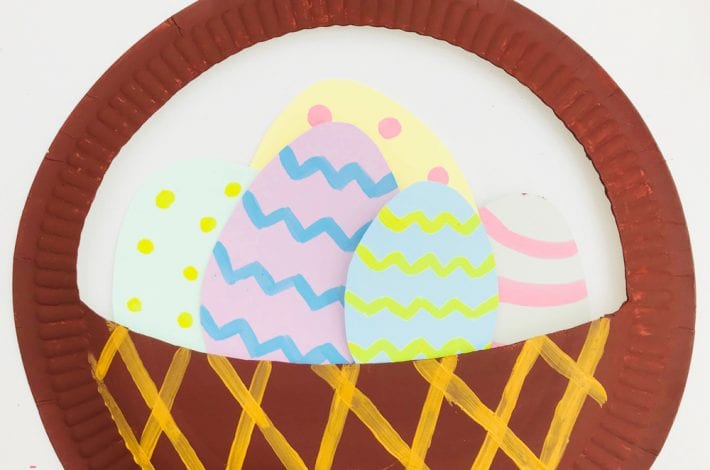 7
Step 6: Pop the eggs in your basket
Arrange the eggs so that the larger eggs are at the back and the smaller ones are at the front.
Then glue them in place to the back of the paper plate so that they peep out of the basket.
8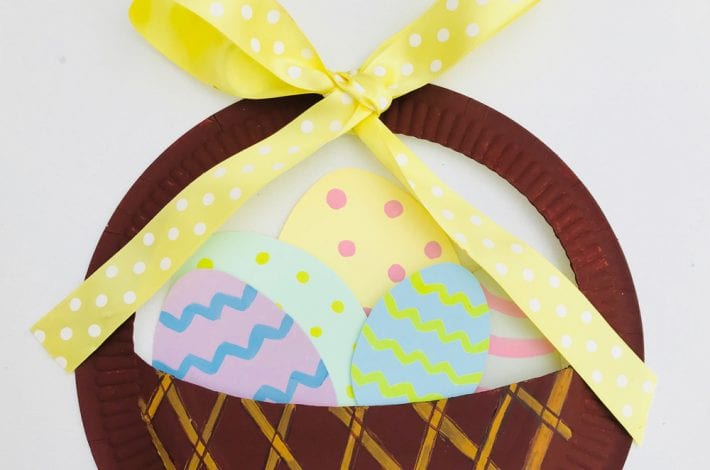 8
Step 7: Add the ribbon as a final flourish
Finally, to finish off your Easter basket, tie a pretty ribbon around the handle.
Tie it in a pretty bow.
Your Easter basket is all ready to hang up on the wall.