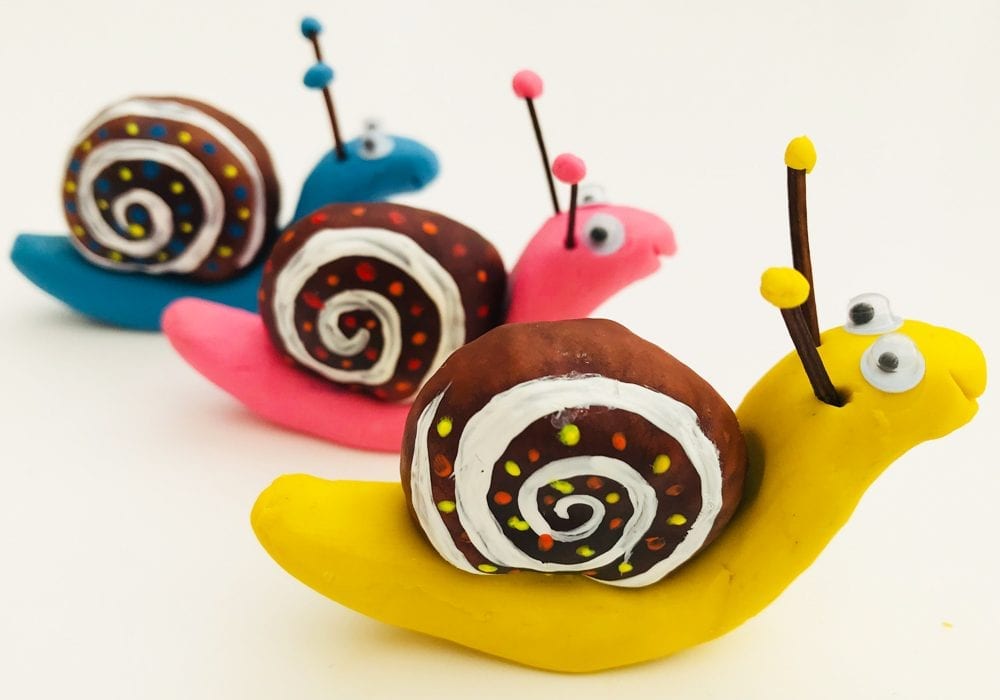 This is such a lovely autumn craft for kids and a great way to use conkers. Gather conkers on an autumn walk and then spend a lovely afternoon crafting and turning them into little snails. Younger children may not be able to make such detailed shell patterns, but they could do spots and stripes instead! All children can have great fun decorating the conkers and making these adorable little snails. This is a quick and easy autumn craft.
1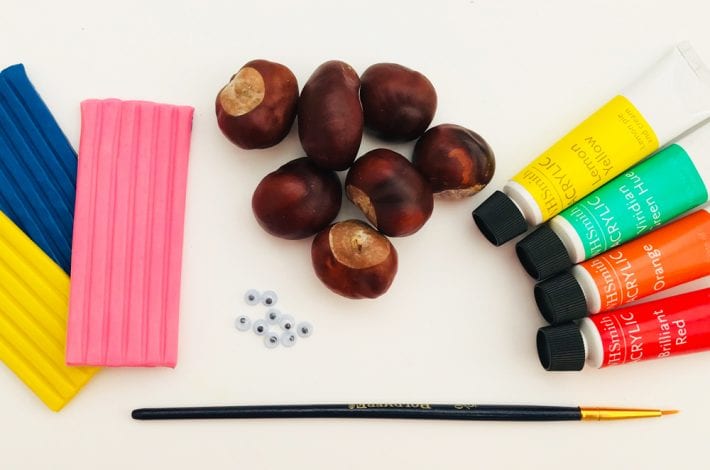 1
What you need:
Conkers
Plasticine
Googly eyes
Paints
Fine paintbrush
2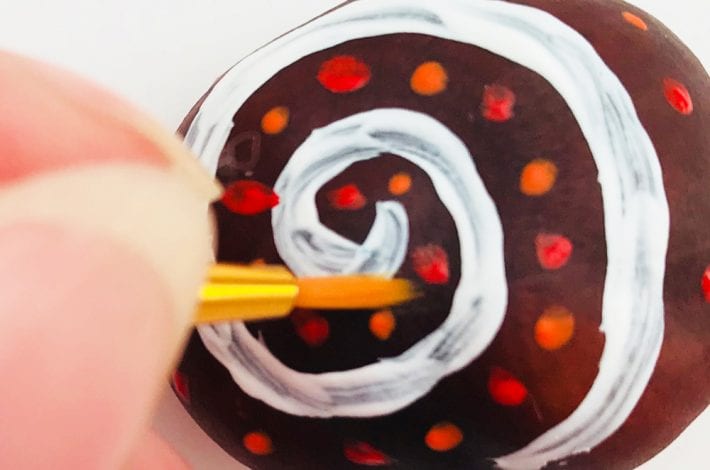 2
Step 1: Paint patterns on the 'shell'
Choose a nice large conker and paint patterns to make a swirly snail shell. Spirals and spots work well. Use bright, vibrant paints so your designs really stand out. We used acrylic paint which is better for this craft than kids paints.
3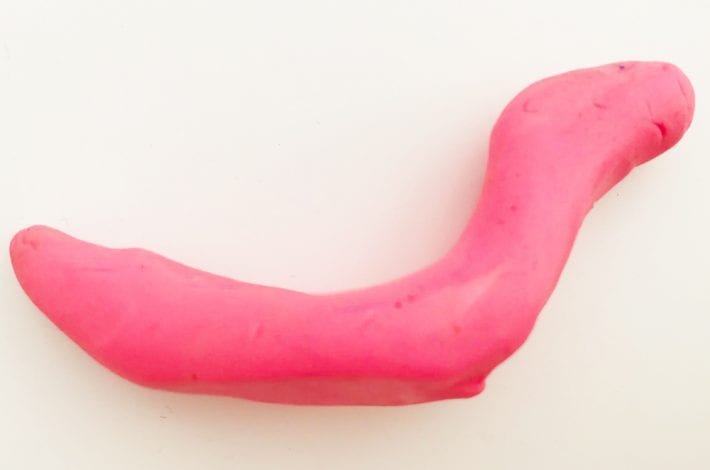 3
Step 2: Make the snail body
Knead some Plasticine until it is nice and soft and then use your hands to make it into a shape that looks like a snail's body. You could use air drying clay instead of Plasticine if you prefer.
4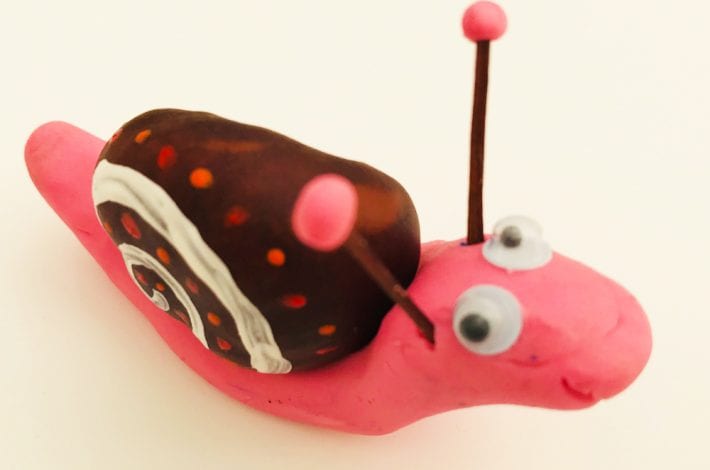 4
Step 3: Bring your snail to life
Place your conker shell onto the Plasticine body. Press on googly eyes and use your nail to make a little smile. We made feelers by cutting leaf stalks and pressing them into the head, adding two little blobs of Plasticine on top.
Why not make a whole snail family?
No snail wants to be lonely so why not make some friends for him too?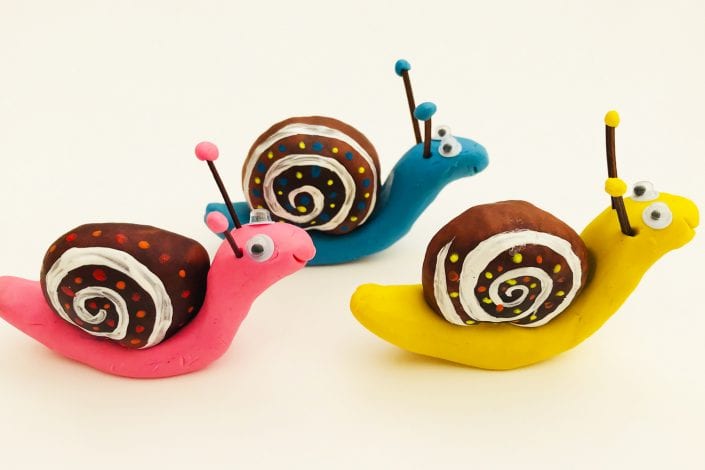 Take a look at another autumn craft with conkers, like our wriggly wiggly conker snakes, and our cute conker hedgehogs.
Latest Chats
Mas & Pas Community Chat Groups