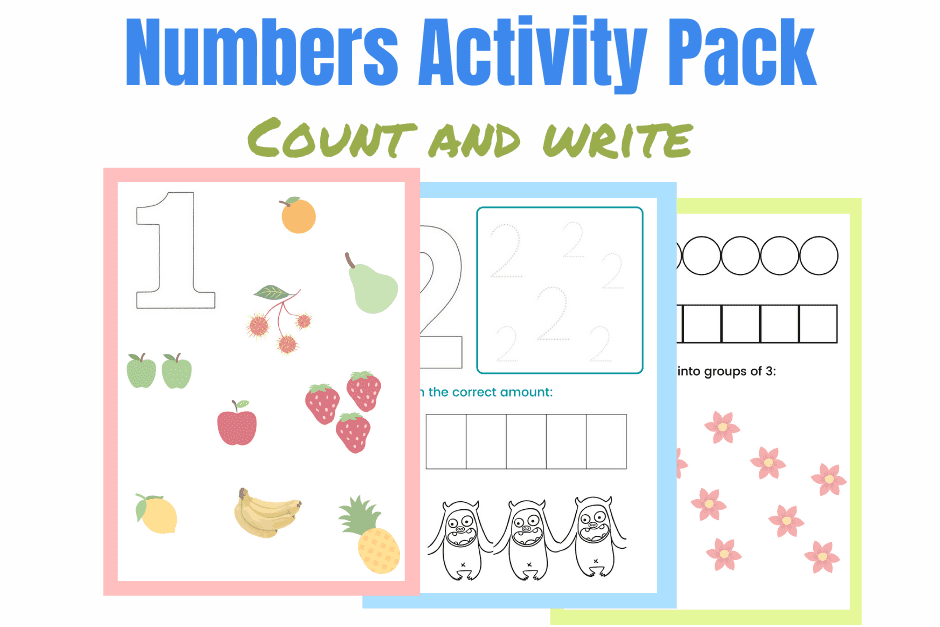 Early Years Number Skills
Count and Write Worksheets – Learn First Numbers
Count and write worksheets are a great way to teach first numbers to preschoolers. They can practice recognising and writing numbers as well as counting out objects.
This Numbers Activity Pack takes you through numbers 1-5. They take you through:
Writing out numbers
Counting out objects
Matching numbers to the correct number of objects
Sign up below for the full pdf printable of Count and Write Worksheets for Numbers 1-5:
Number 1: Circle the fruit
An easy one to start with. Can your child circle the fruit that is in a group of 1?
There's a nice big numeral on the worksheet that they could trace over with either their finger or a pencil to become familiar with its shape.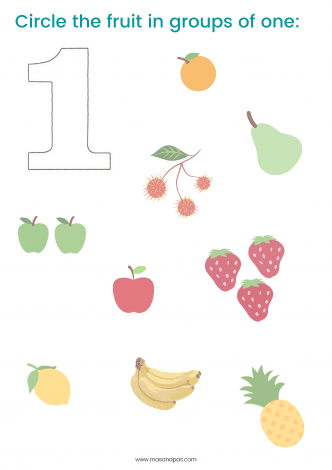 Number 2: Colour and Trace
Ask your child to colour in the number 2 in whatever colours they like. Then they can trace the number '2's next to it.
Show them where to start and practice tracing the number with their finger.
Then try with a pencil. Start with the big ones and work down to the small ones.
At the end they can try a bit of counting too.
Can they count and colour in 2 boxes and 2 monsters?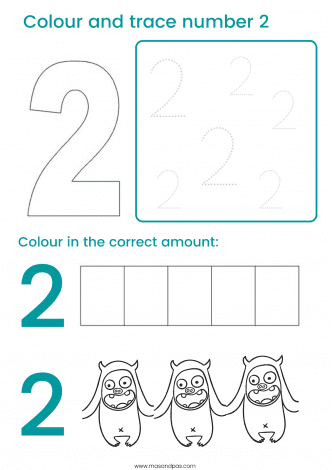 Number 3: Draw the Apples on the Tree
A fun counting activity to see if your child can draw 3 apples on the tree. If it's easier make little playdough 'apples' using small balls of playdough and squish them onto the tree.
They can colour in, decorate or trace over the big number 3 on the worksheet too.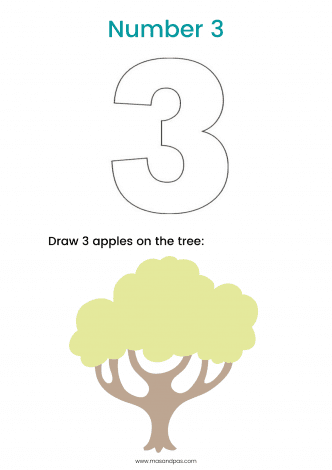 Number 3: Colour and Group
Then you can move onto counting to 3.
Can you colour in 3 circles and 3 squares?
Can you draw a circle around groups of 3 flowers?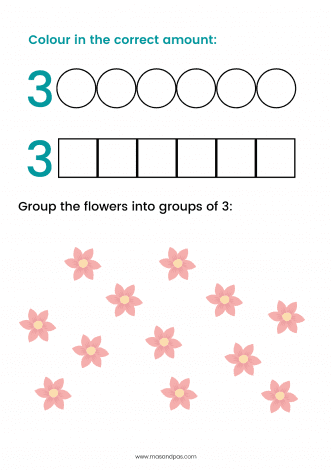 Number 4: Colour and Trace
Onto the number 4 and once again there's a nice large numeral for your child to trace with their finger.
They can then join the dotted lines to write their own number 4s.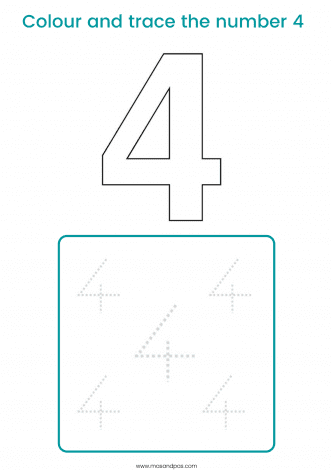 Number 4: Colour and Circle
A fun activity to practise recognising and counting to 4.
Can your child recognise the number 4?
Can they circle sets of 4 objects?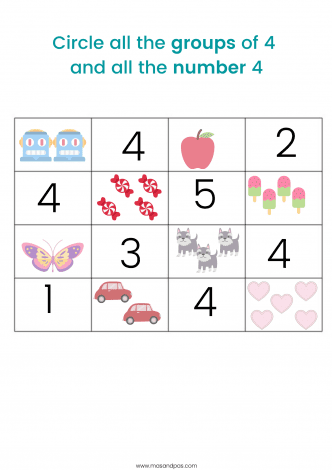 Number 5: Colour and Trace
Can your child trace the numeral and then join the dotted lines to write their own number 5s?
Counting on fingers is an effective strategy for early maths development. They can count to 5 on the hand on the worksheet, as well as their own hand.
As an extra challenge you could ask your child to write the numbers 1-5 on the fingers.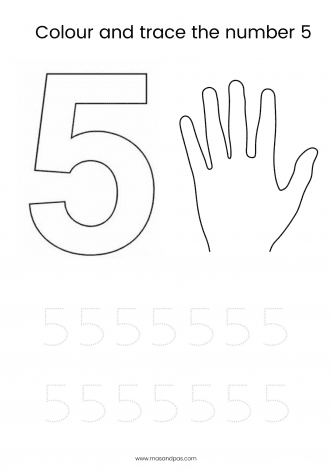 Number 5: Jumping Frog Activity
These little frogs can only land on the circles with a number 5 or with 5 objects.
Can your child help the frogs hop across the paths?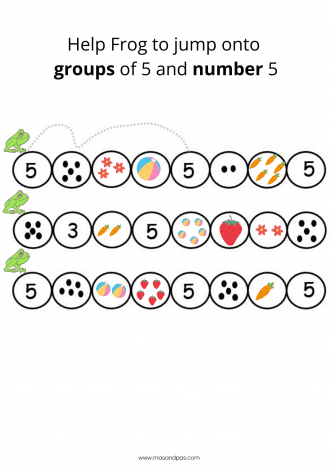 Counting all the Numbers 1-5
This is a quick recap to check that your child can count up to 5 and circle the correct numbers.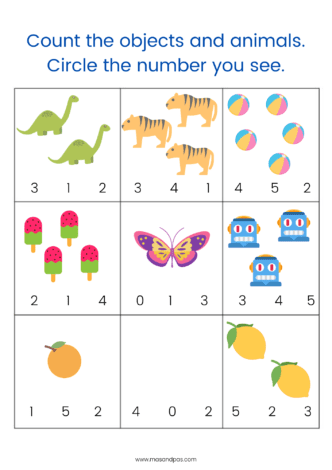 Use this Numbers Activity Booklet to learn to count or to practise those counting skills.
A great early years resource or 'busy book' to fill quiet afternoons.