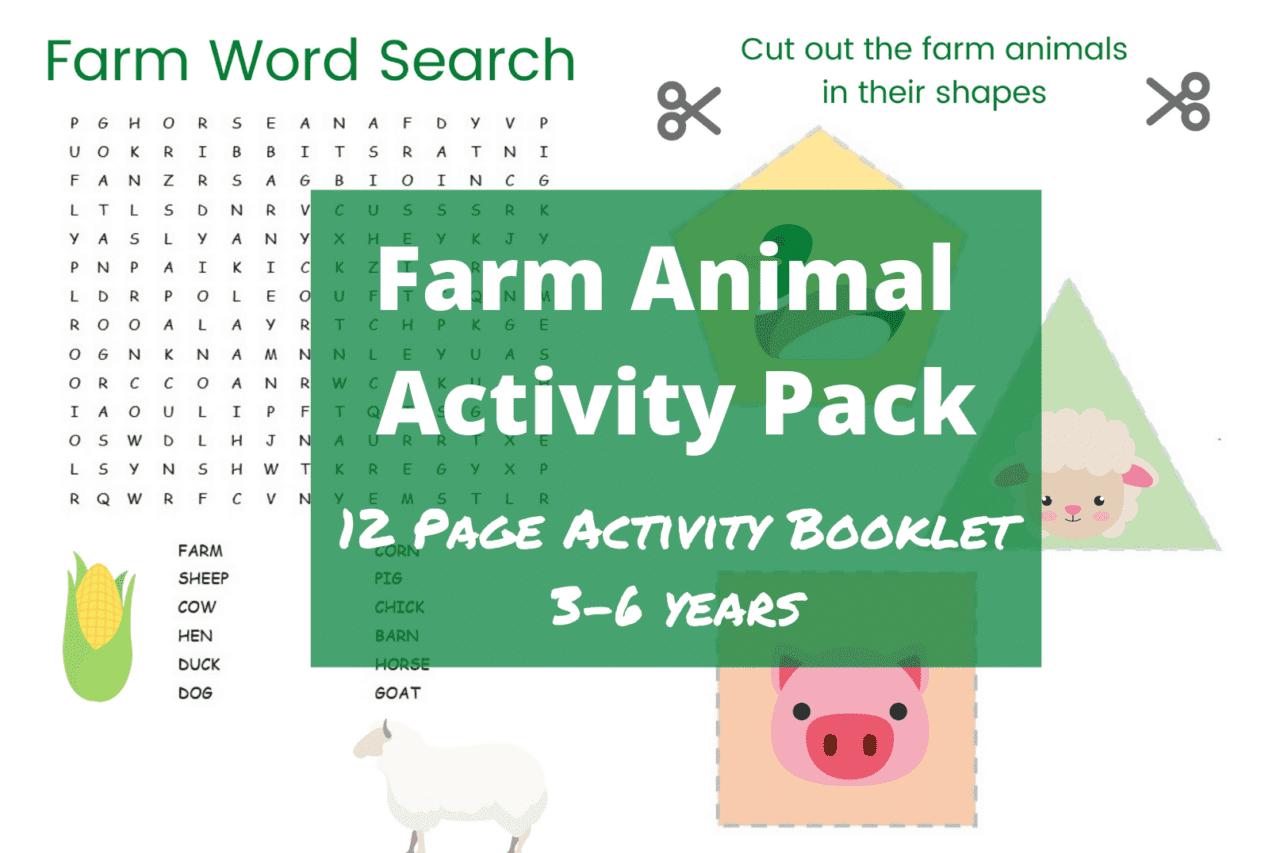 Whether you're homeschooling or looking for a quick and easy activity to keep your kids busy and learning, these Farm Animal Printables can keep them entertained.
This Activity Pack has 12 pages of fun learning worksheets ideal for 3-6 year olds. They can practise a range of skills from phonics to fine motor skills, counting to spotting patterns. There's plenty here to engage little learners.
You can download the full activity pack by clicking on the link here:
Or you can choose individual pages from the ones below and print them off instead.
Circle the foods
Learn about where our food comes from. Which foods come from farm animals? Does your child know?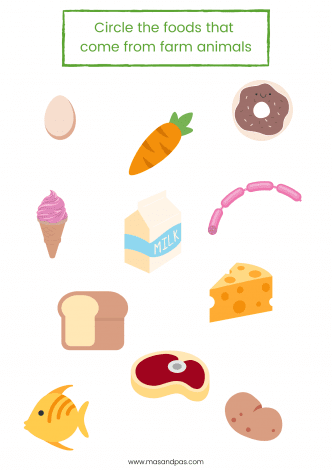 Continue the pattern
Kids can flex those logic skills with these easy sequences. Can they continue the patterns by drawing the missing animals?
Continue the Pattern Activity Sheet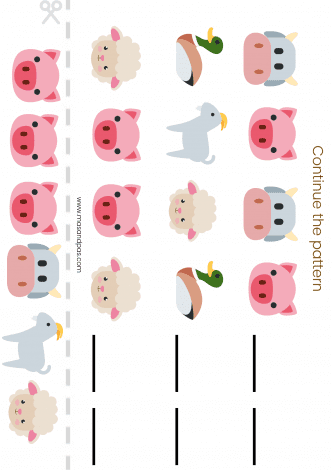 Shape recognition
Learn the name of different shapes as well as practice those fine motor skills by cutting around each one.
Count out how many sides each one has and let them tell you the name of each 2D shape.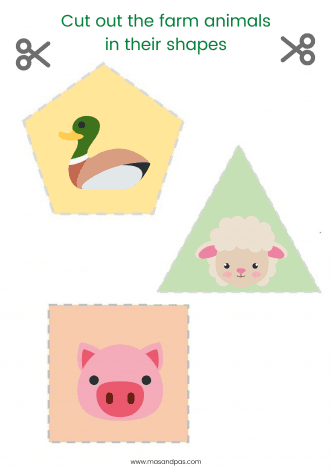 Match the letter sound to the picture
This is a great activity to get your child to practice initial sounds. Can they match the letters to the pictures, which begin with the same initial sound?
Drawing lines to connect the two.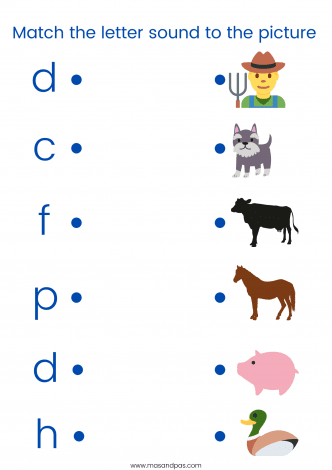 Match the object
Trace the squiggly lines to match the person or animal to its object. Follow the dotted lines as closely as you can.
A great exercise for practising those pencil control.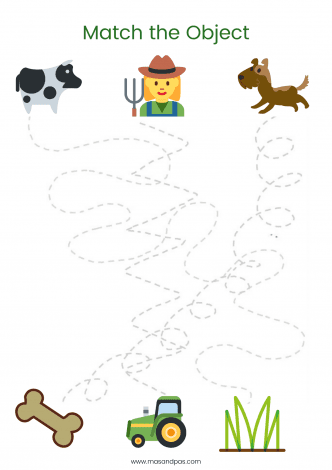 Farm Maze
Can you help the farmer through the maze to get to her tractor?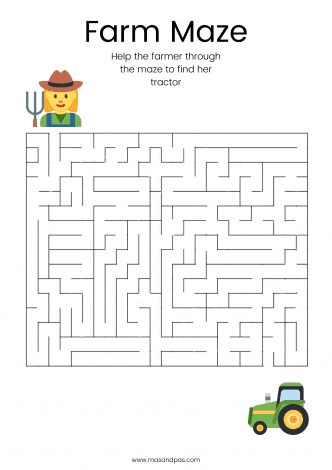 Pig Dot to Dot
Can you join all the numbers in order to make a picture of a pig?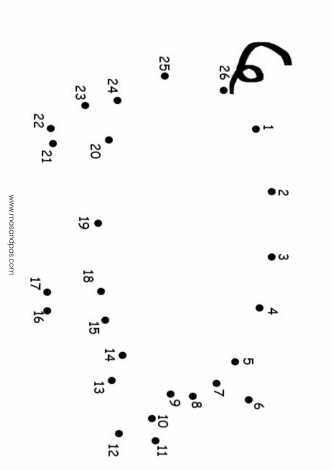 Farm Spot the Difference
Can you spot 10 differences between the two farm pictures?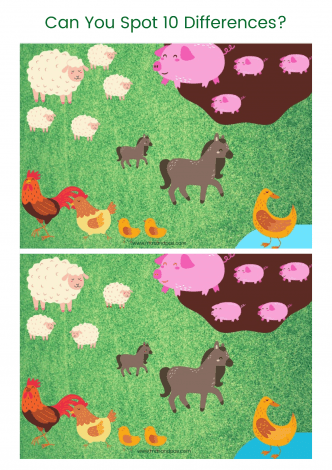 Trace the Numbers
Can you trace over the numbers 1-9 written on these little hatching chicks?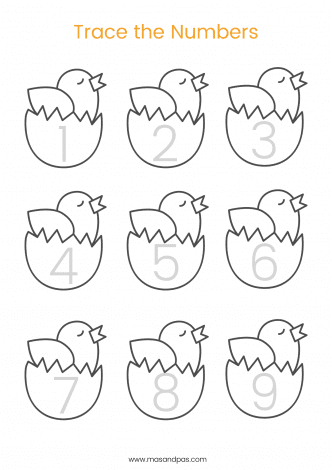 Trace the Pig
Can you draw over the dotted lines carefully to make a picture of Percy the pig?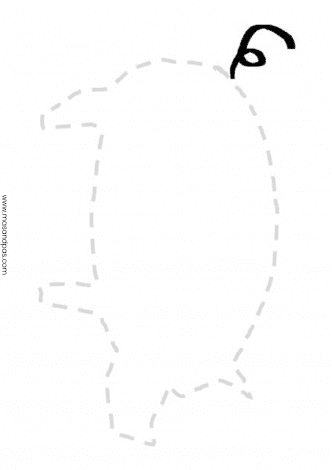 Colour in the Tractor
Use felt tipped pens or coloured pencils to colour in the tractor as neatly as you can.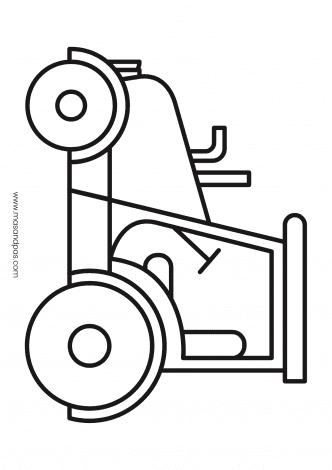 Farm Wordsearch
Can you find the 12 farmyard words hidden in the grid?
This one's for slightly older kids but it's great for letter recognition and for spelling too.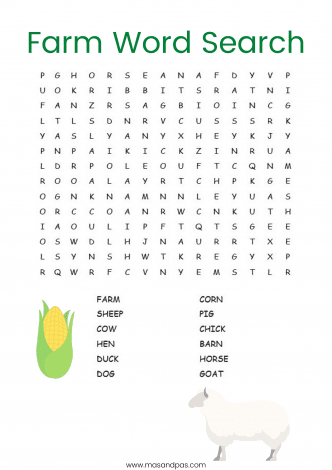 Activity packs are perfect for when you need a quiet activity, or a fun way to practise those early learning skills.
Have fun!