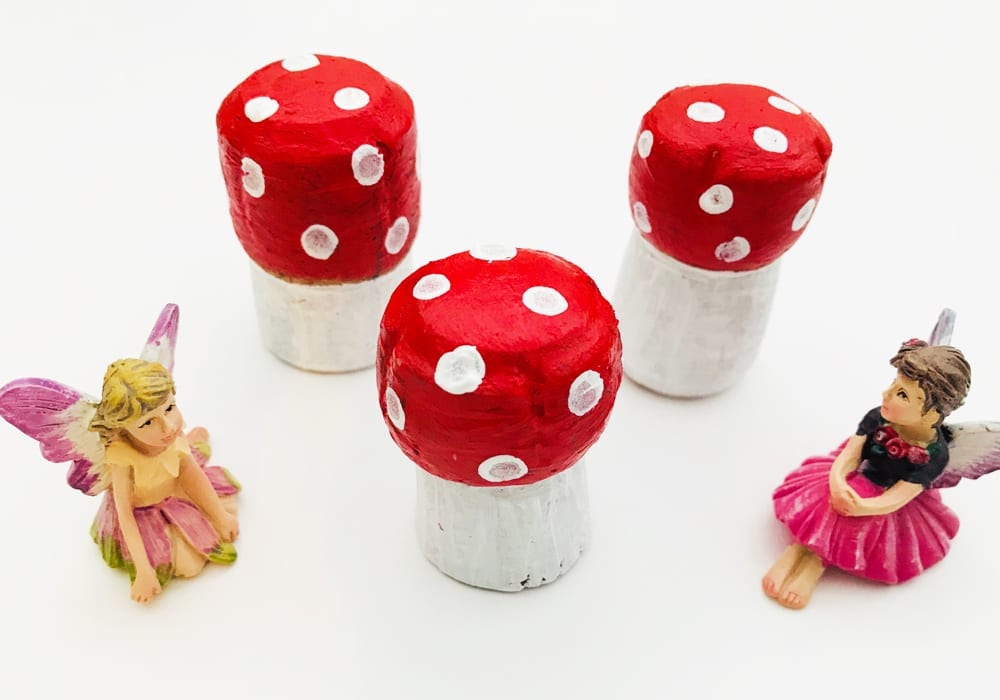 Every fairy needs a little red and white spotty toadstool to sit on.
You can make your own in minutes by painting a champagne cork. This is an enchanting craft for kids and your cork fairy toadstool can sit in the garden as part of a fairy house.
Summary:
Time: 10 minutes
Ages: Little kids to Big kids
Difficulty: Easy peasy
1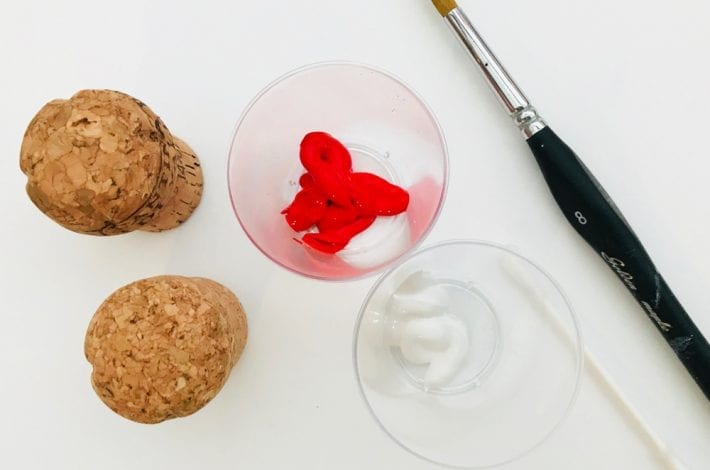 1
You will need:
Champagne corks
Red and white paint – we recommend acrylic paints
Paint brush
Cotton buds
2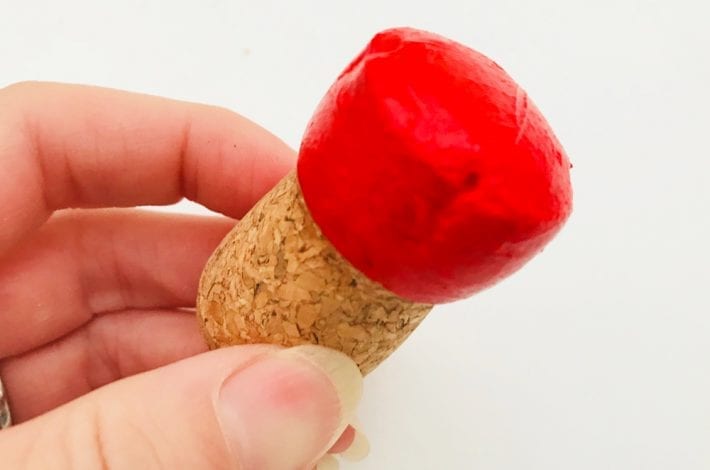 2
Step 1: Paint the top of your cork red
Paint the top with one or two layers of red paint.
We used acrylic paint, which is the best to cover the cork. It leaves a nice shiny finish too.
3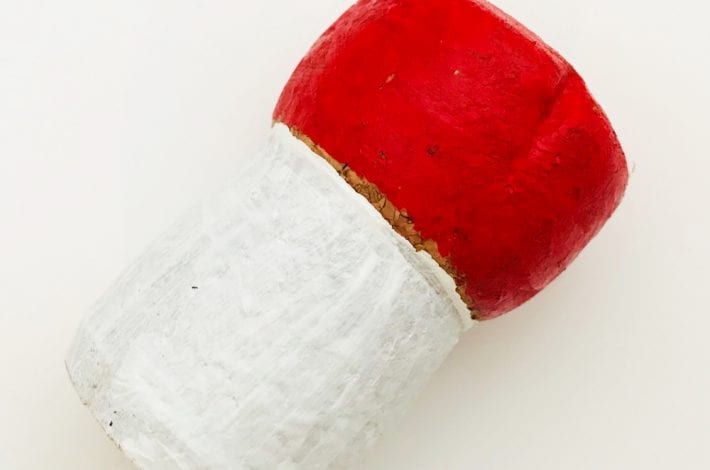 3
Step 2: Paint the stalk white
When the red paint is dry, paint the bottom part of your cork white. You might need a couple of coats to get a nice finish.
4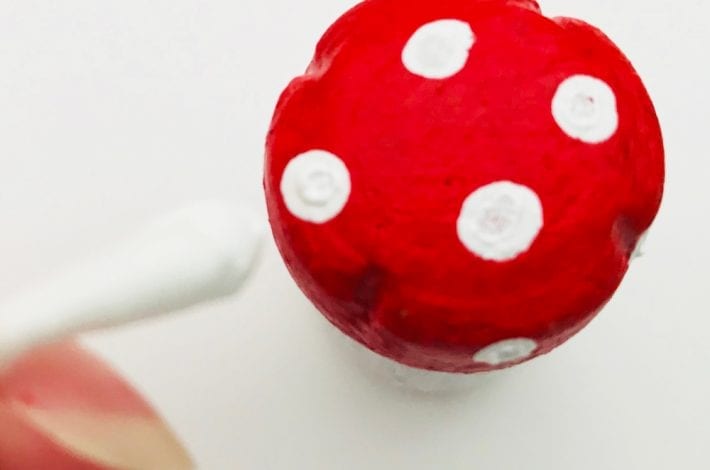 4
Step 3: Go dotty with spots
Now all your little toadstool needs is some spots.
The easiest way to add these is to dip a cotton bud in white paint and print dots onto the top of the champagne cork.
Make sure the red paint has dried completely before you start this.
Add some fairy friends to sit by your magical toadstools