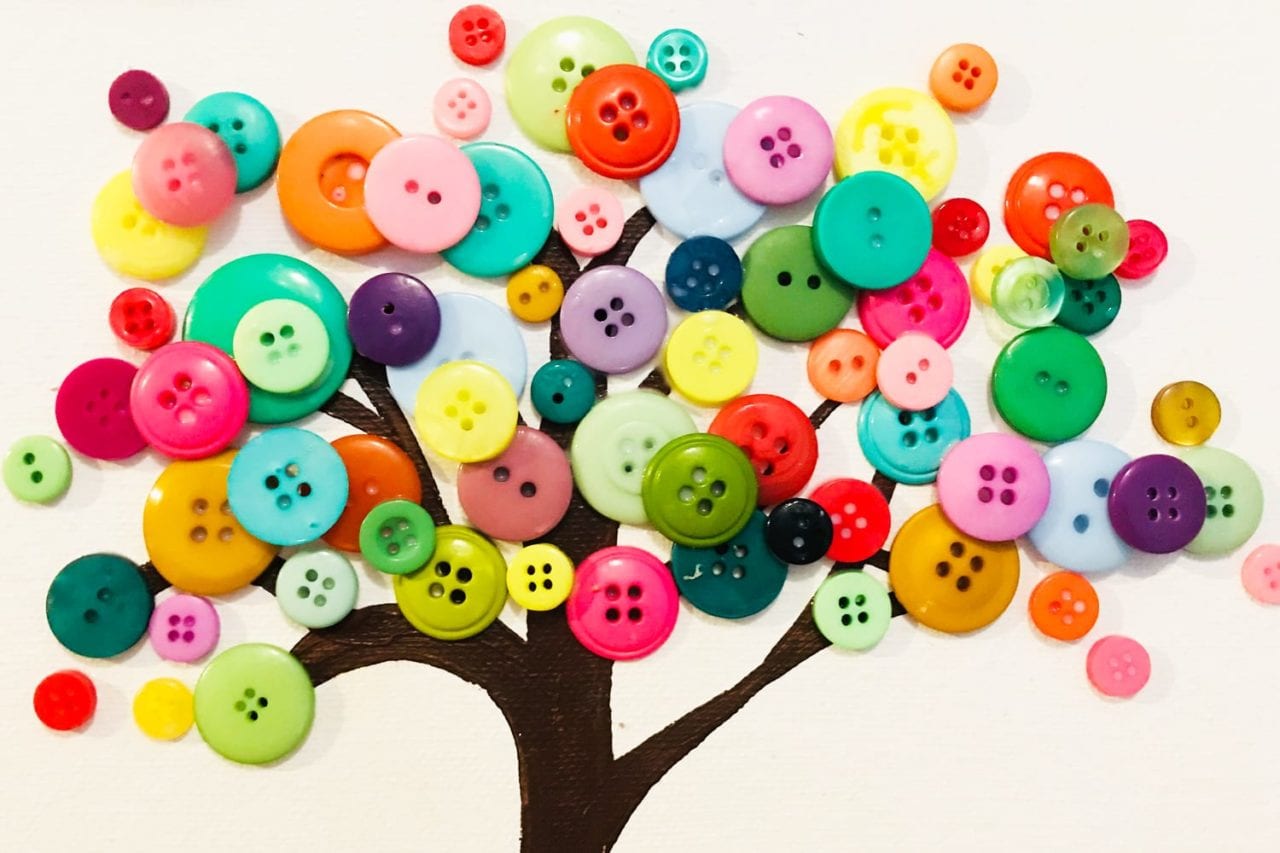 Fun Kids Craft
Colourful Button Trees
What you need:
Card or canvas
Selection of colourful buttons
PVA glue
Glue spreader
Brown paint
Paintbrush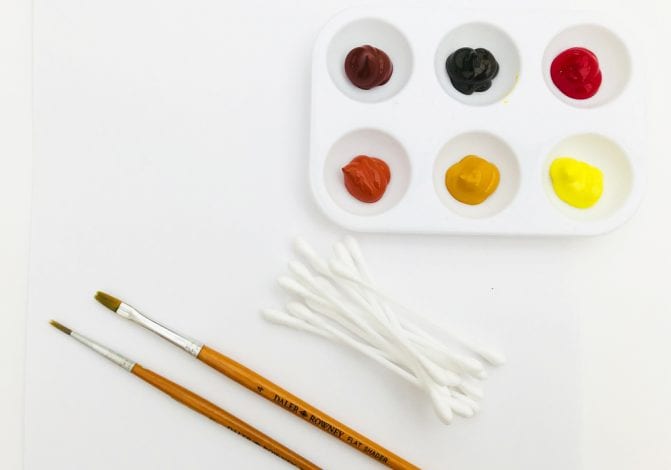 Step 1: Paint the trunk and branches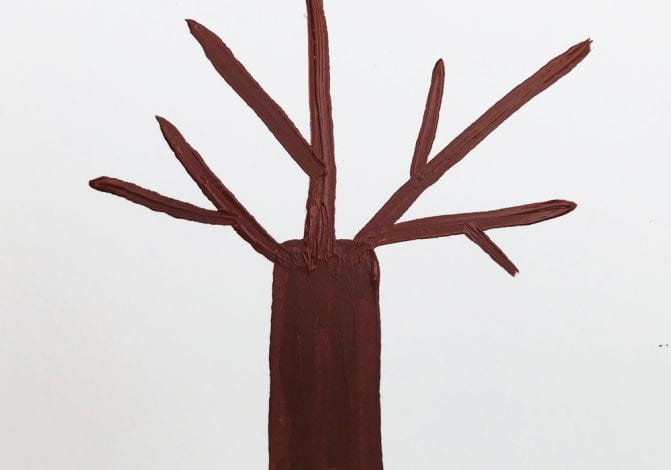 Take a piece of thick card or a stretched canvas. These pictures are so pretty that they look really nice on canvas.
You can buy them cheaply and easily from craft shops.
Paint the tree trunk and a few branches, using brown paint.
Step 2: Start gluing on buttons

Start gluing on buttons, starting with the largest in your selection.
Step 3: Build up the buttons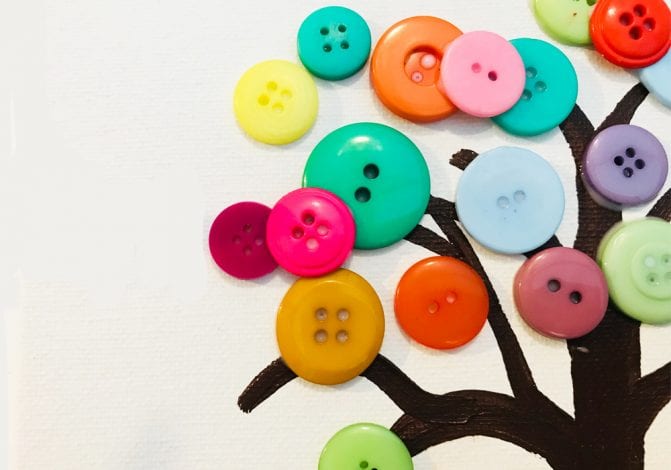 Carry on sticking on buttons, overlapping them as you work and using different colours and sizes.
Carry on until you have a beautiful button tree.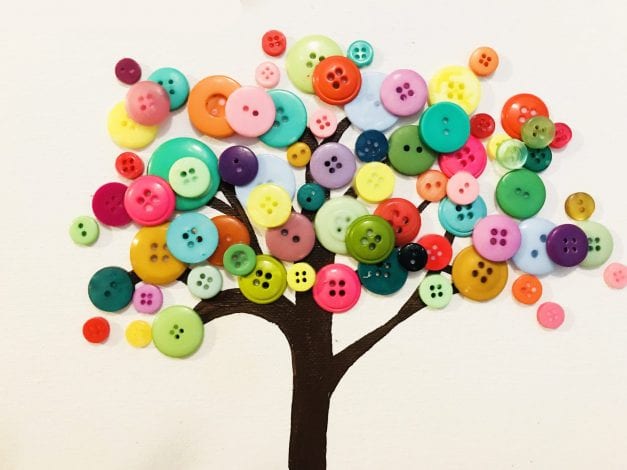 Please remember: If you are doing this craft with very young children always supervise them carefully. Buttons are very small and, if swallowed, could prevent a choking risk.