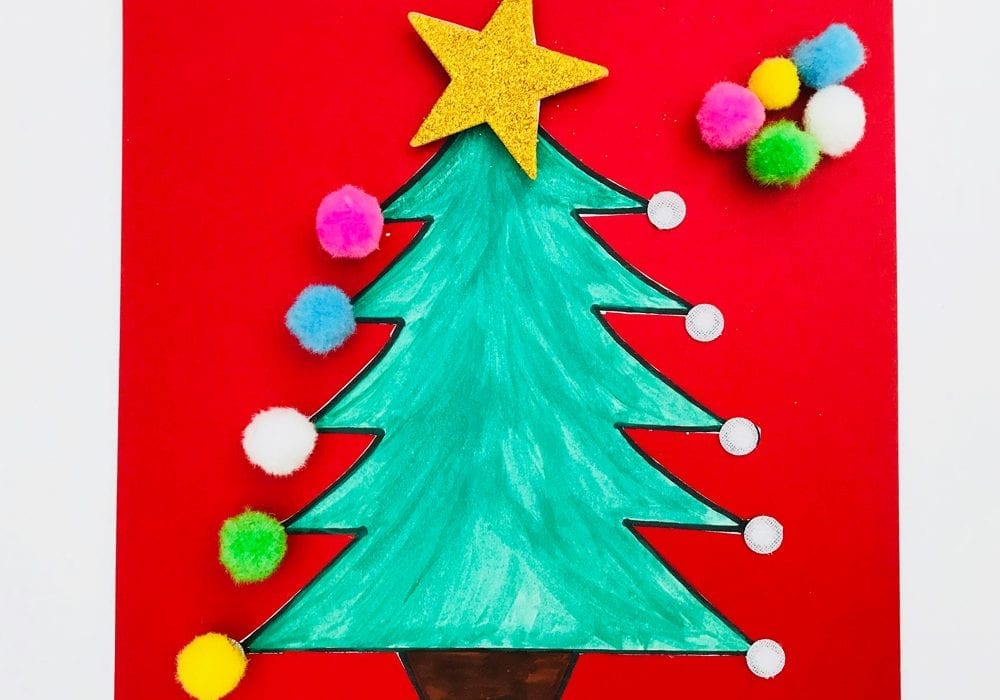 Is your child starting to notice those first colors and saying the names of a few of them?
If so they might love this Christmas tree activity with a color matching game to help hone their skills.
It takes minutes to set up, and it's a fun way to spend a winter afternoon, while practising colors too. Can your little ones win the gold star?
Summary:
Time: 5 minutes
Ages: Toddlers and Little kids
Difficulty: Easy peasy
Skill: Matching colours
1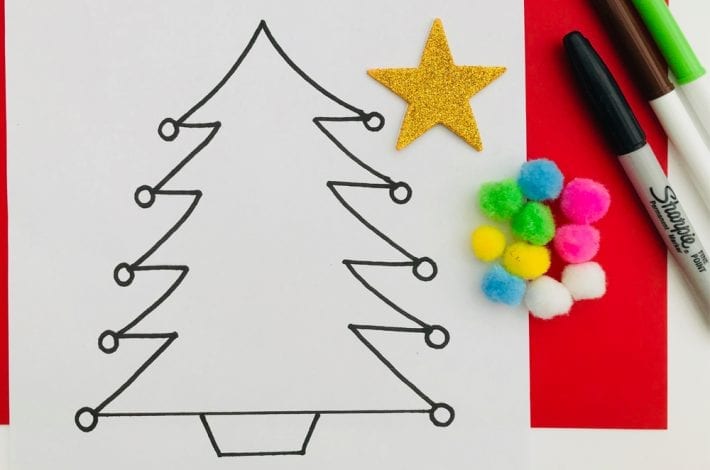 1
You will need:
Felt pens
Coloured pom poms
A gold star sticker or shape
Scissors
Glue
Velcro dots (optional)
2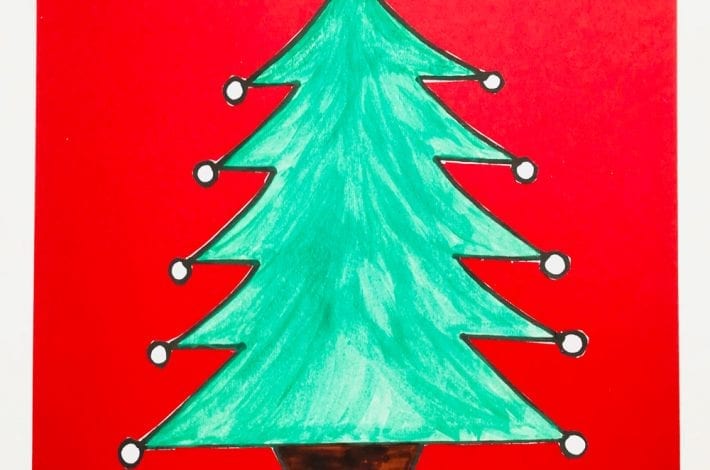 2
Step 1: Make your Christmas tree game board
Download and print out your Christmas tree here. You can just use this worksheet as your game board.
Colour in your tree to make it green. We cut ours out as well and stuck it onto some red card.
If you want to keep your board to use again and again, you could laminate it at this point.
3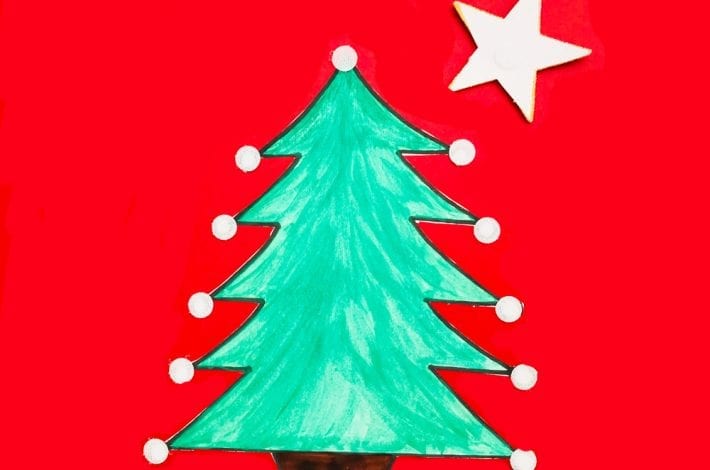 3
Step 2: Stick on some velcro dots
Stick a velcro dot on each circle, where the baubles will go on the tree. And pop a velcro dot on the very top of your tree and on the back of your star shape.
If you don't have velcro dots then you can use blobs of tacky glue.
4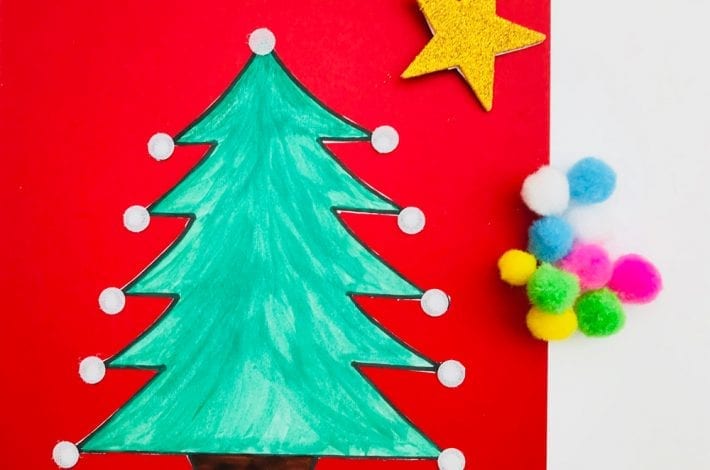 4
Step 3: Get ready to play
Find 5 colourful pom poms, each in a different colour.
Now find 5 more pom poms to match each colour.
Place them on the game board, along with the star. Now you're all ready to play.
5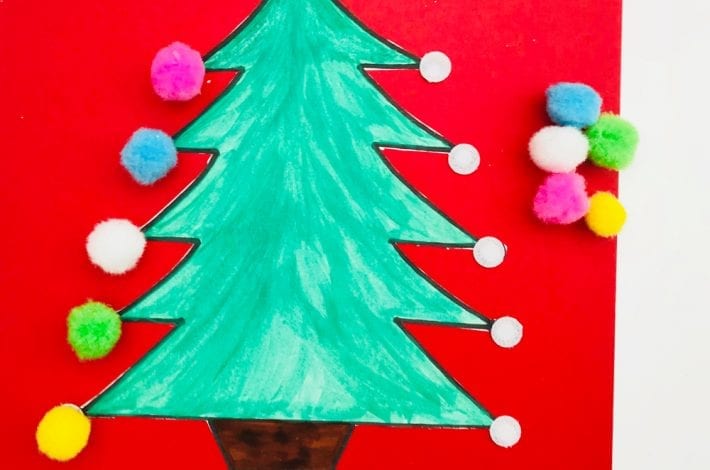 5
Step 4: Place pom pom baubles on the tree
Stick coloured pom poms as 'baubles' on each velcro dot at one side of the tree.
As you place each one down, ask your child to tell you what colour it is.
6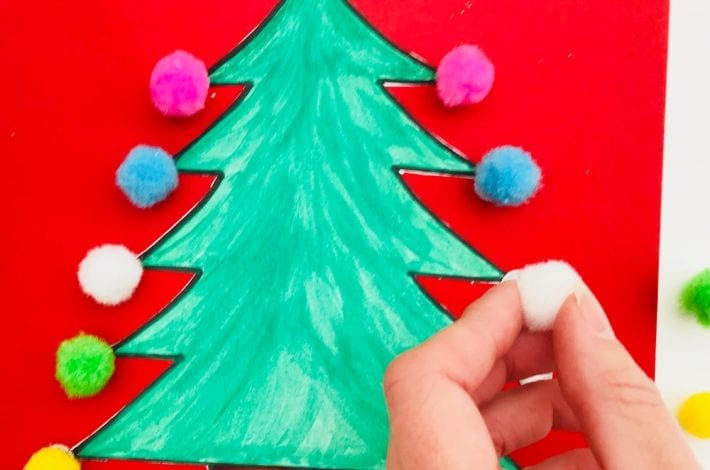 6
Play the game: Can your child match the colourful baubles?
Your child's job is to match each coloured pom pom on the other side of the tree.
When they find the matching colour they must stick it on the tree, opposite the colour you stuck down.
Make sure they say the name of the colour as they add it to the tree.
Can they match all the colours?
7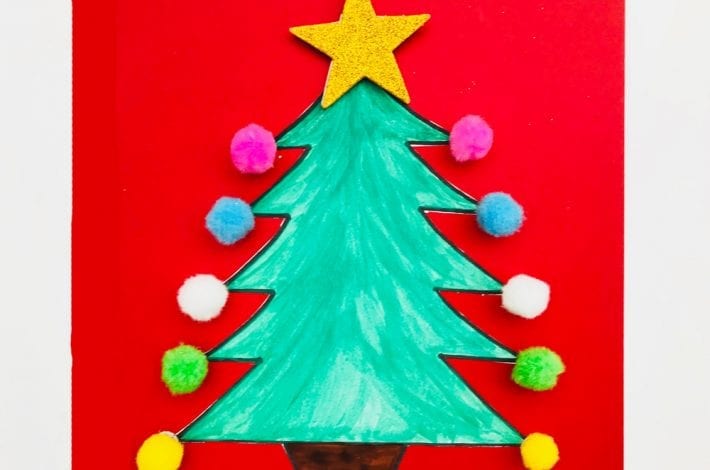 7
Match the colours to win the star
If your child matches all the colours correctly then they win the shiny star to stick on the top of the tree.
You can play the game again, using different coloured pom poms to extend the colour names that they know.
Fill winter afternoons with this fun Christmas tree learning activity